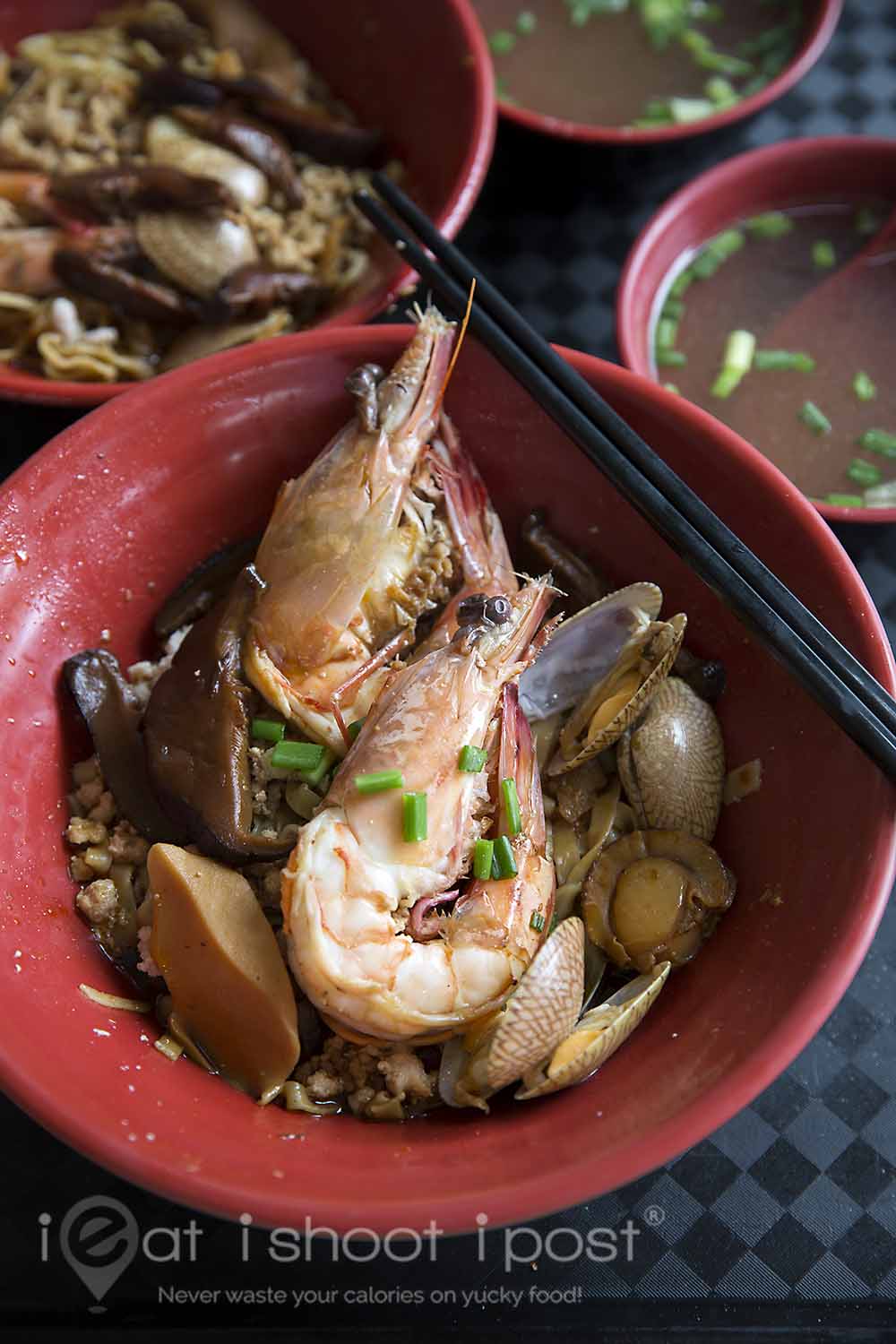 Bak chor mee has always been an understated Singaporean dish.  At least it was until last year when Hillstreet Tai Hwa Minced Pork noodle become one of the first street foods to be awarded a Michelin Star! Suddenly, this beloved Singaporean dish which had never quite been a poster-boy for Singapore food is thrown onto the world stage.
It's not surprising that bak chor mee was never as iconic as chilli crabs or laksa.  Most of our neighbouring countries with a chinese community will have some sort of noodle dish which is blanched, tossed in a sauce and topped with a variety of ingredients.  But talk to any Singaporean and she will tell you that the flavour of bak chor mee is quite unique and something that is sorely missed when we are living overseas.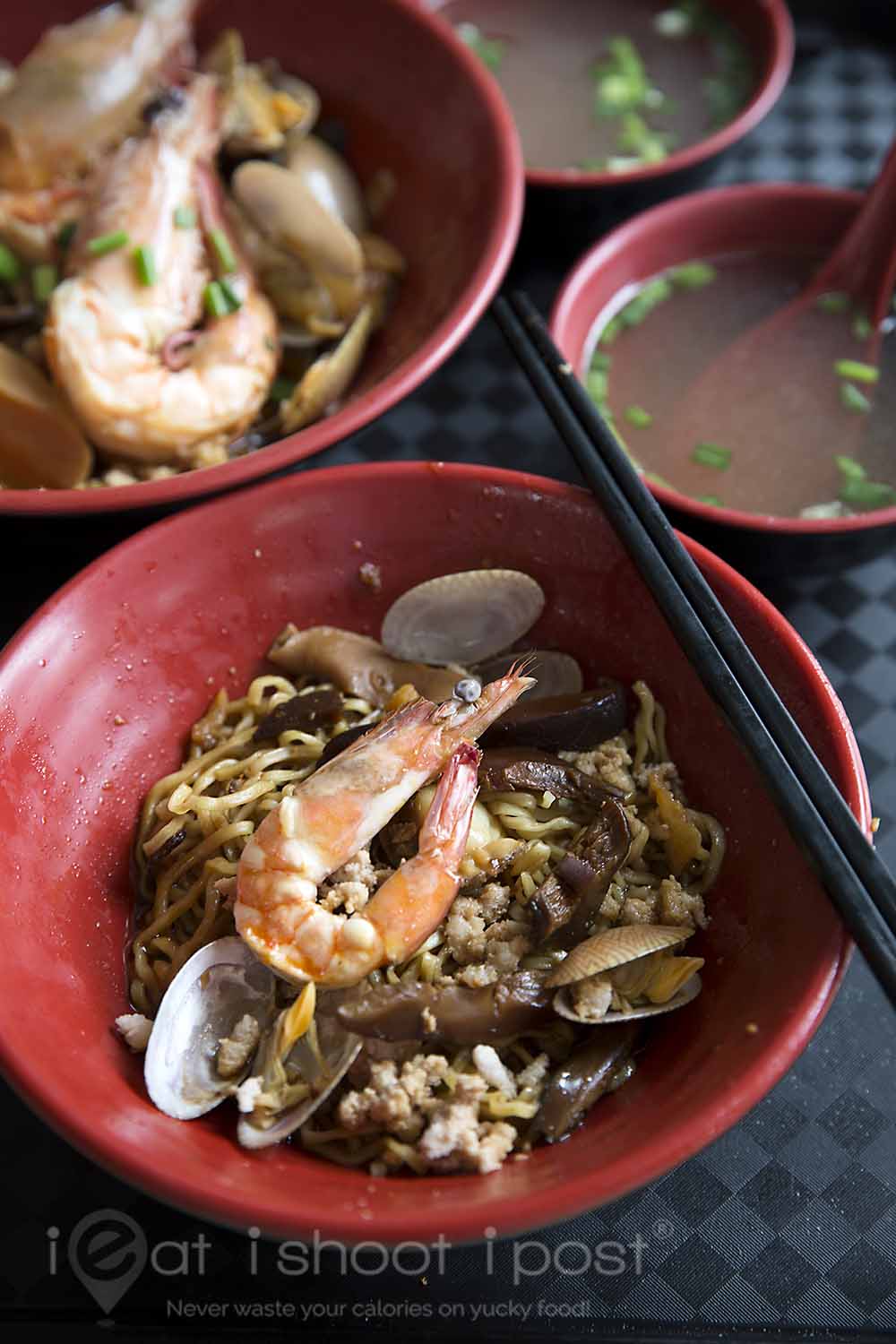 The origins of bak chor mee is quite vague.  It probably evolved from the teochew mee pok tar which would have fishballs, sliced pork and prawns as its topping.  Somewhere down the line, someone must have dispensed with the seafood and replaced it with minced pork and mushroom sauce.  We don't know when this occurred but we do know that Tai Hwa minced meat noodles has been around since the 1930's and it is widely considered the godfather of bak chor mee.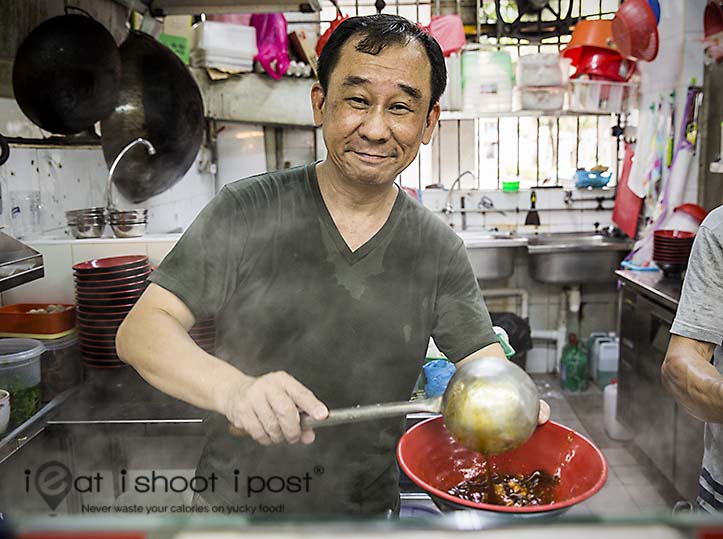 So is bak chor mee still bak chor mee if you add back the seafood? Yong He certainly think so and they are not the first hawker to do this.   Ah Lam has been adding abalone to his bowl of bak chor mee since the late 80's.
So it is not so much of a surprise that Mr Yap Eng Hoe is actually related to the boss of Ah Lam's. He has been selling the normal version of bak chor mee for 15 years before moving to his current stall in Bedok two years ago.  With the move, he decided to turn his bak chor mee into bak chor seafood mee.
I personally like my bak chor mee simple.  All I need is a good quality noodle, pork lard, savoury sauce and black vinegar.  Sometimes less is more, I feel.  I guess that is why I feel that the seafood is really just a means to differentiate this stall from the others because I didn't think that the addition of the scallop sauce and lala added extra value for me.  4/5
After the first round of his seafood version, I asked the owner for a bowl of normal bak chor mee  and that was when I really got to taste the quality of his duck egg noodles.  The noodles were flavourful and the texture was very good and because they are pure egg noodles, there wasn't any "kee" (alkali) smell.  The combination of the noodles with the mushroom sauce and lard was excellent and it was the bak chor mee that I was really looking for.  4.5/5
Conclusion
I have added this stall to my list of places in the East for a good bowl of bak chor mee. I think the owner is very passionate about the quality of the ingredients and in making his bowl of noodles.  If the seafood version doesn't quite hit the spot for you, then do what I did and ask for the plain old bak chor mee.  I think you will agree with me that it is actually quite shiok!