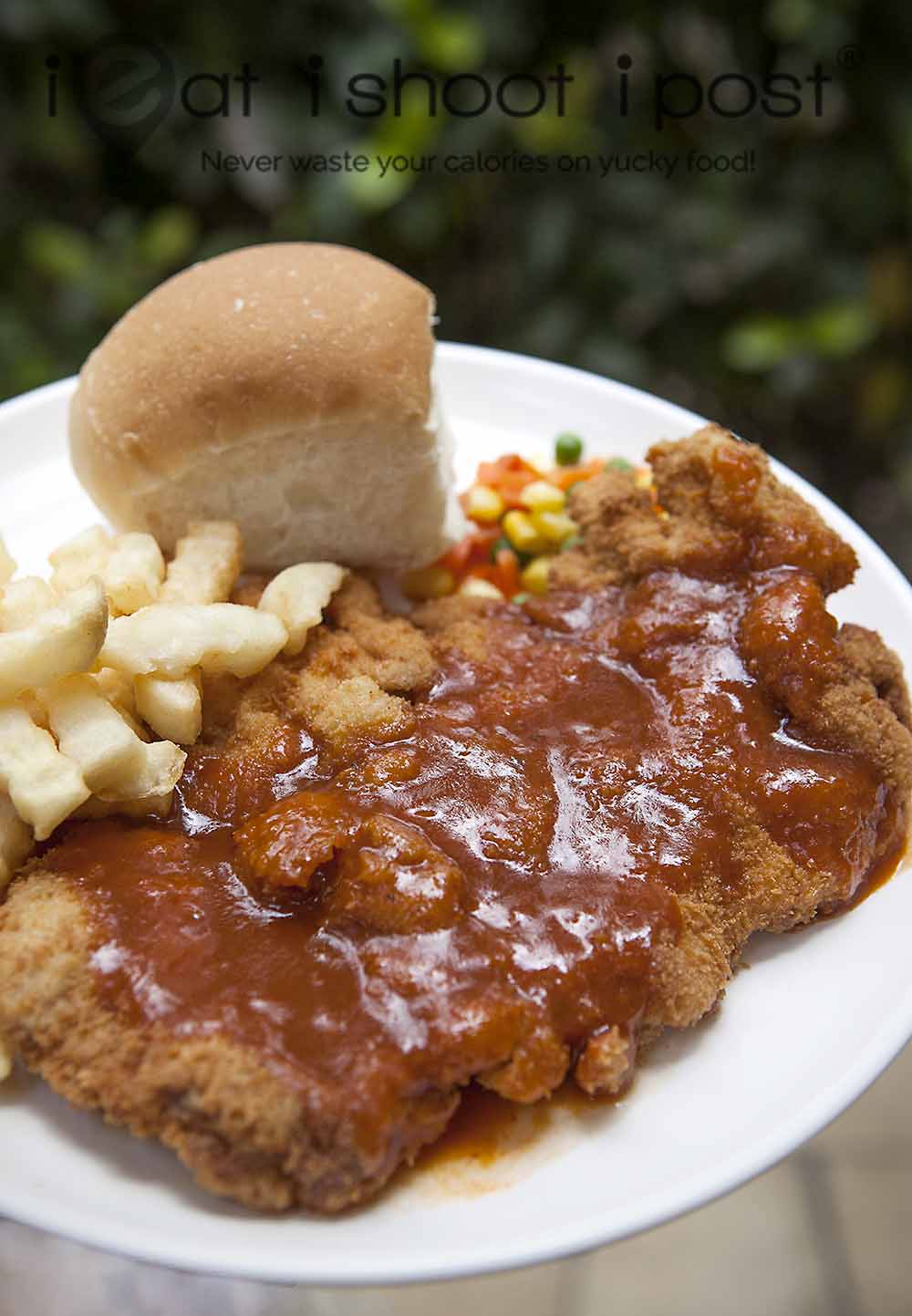 You can find all sorts of authentic Italian, French and American cuisine in Singapore nowadays but back in the 70's when I was growing up, western food meant Hainanese chicken and pork chop and steaks served on sizzling hot plates.  There are still some remnants of that glorious past found in restaurants such as Prince Coffee House,  The Ship and Shashlik which are still serving much the same old school dishes whereas Jack's Place and Han's have expanded and tried to modernise the cuisine.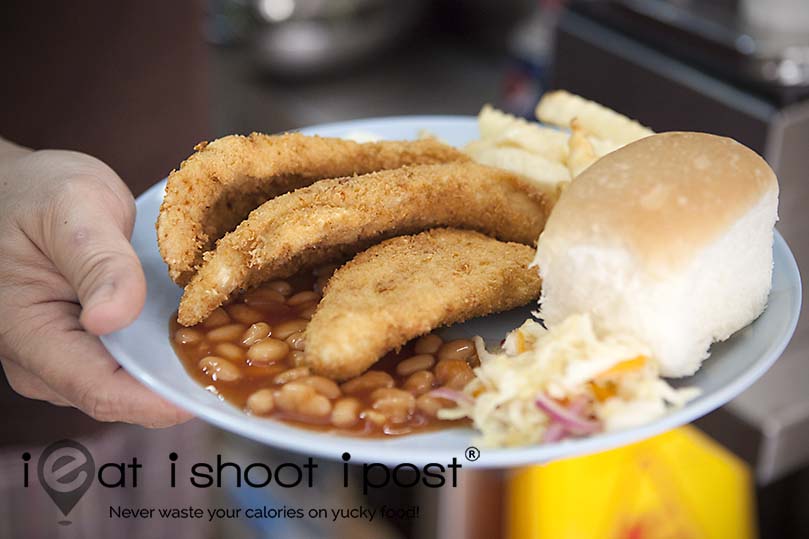 Those who couldn't afford to eat at the restaurants in those days can find more affordable alternatives at hawker stalls like Ye Lai Xiang Tasty Barbeque which was started by the late Mr Leong in 1971.  He had been the head chef of the British Navy and when they pulled out of Singapore, he went on to open his western food stall in Tanglin Halt to give Singaporeans a taste of Western cuisine.
In 1976. they moved to Margaret Drive Food Centre and continued to wow generations of Singaporeans with their Hainanese Western food till 2011 when the venerable food centre was closed down.  Mr Leong passed away in 1998, but the recipes had already been passed down to third son, Vance, who continues to remain faithful to his original recipes!  They were shut for a while before re-opening again at Maxwell Road Food Centre after an unsuccessful stint at Newton Food Centre.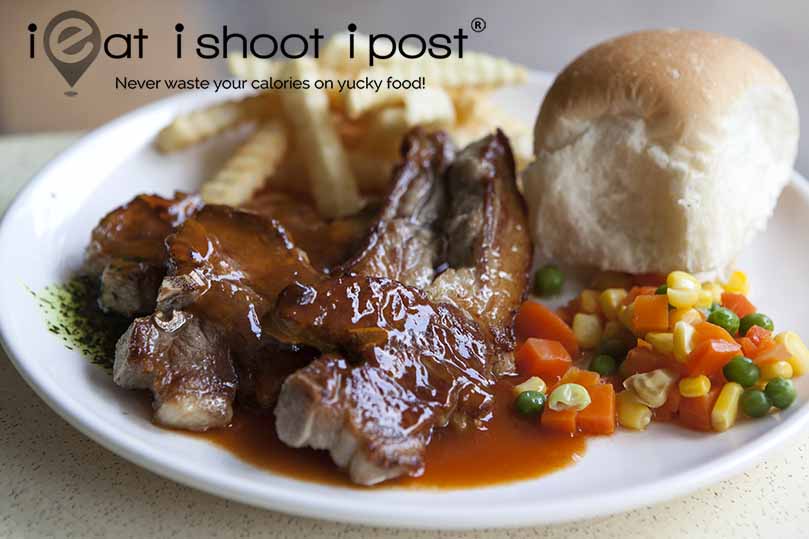 The Hainanese migrated to Singapore later then the Teochews and Hokkiens who had by that time establish control of trade and commerce.  So most of them entered the service industry with many becoming cookboys in British and Nonya households.  It is because of these cookboys that we have dishes which fuse British and Nonya cuisines together such as Hainanese curry rice where pork chop, curry and chap chye lie together harmoniously on a plate of rice!
Old school Hainanese Western food is instantly recognisable.  The usual suspects are a meat like pork or chicken chops which are accompanied by baked beans, crinkle cut fries, mixed vegetables and soft bun.  The marination of the meats and the sauces bring together British ingredients such as Worchestershire sauce with typical Chinese flavours.  It is a style that is distinctly Malayan and should be rightly recognised as our culinary heritage.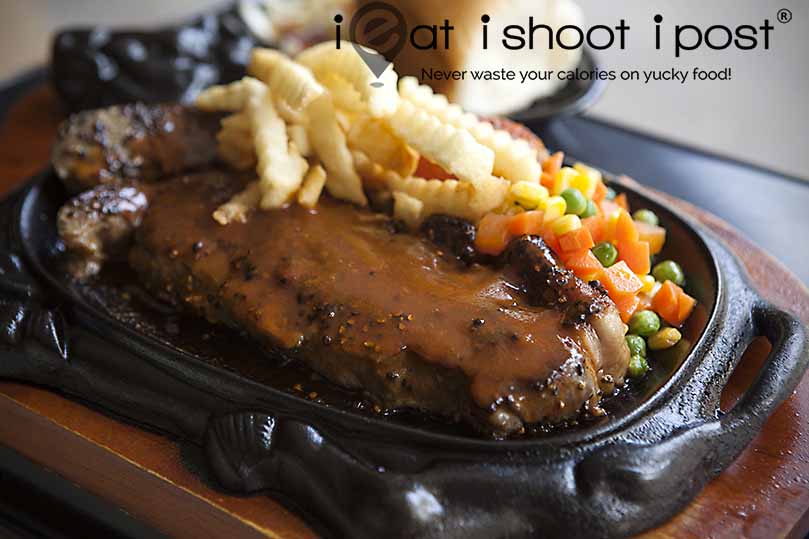 The key to Ye Lai Xiang's dishes is the classic, sweet, savoury and tangy brown sauce which is still made the same way that the late Mr Leong used to do.  It starts with a stock made from bones and vegetables which has been simmering for 8 hours.  A roux is then made by frying butter and flour to which the stock is added. Then, HP sauce, Lea and Perrins Worchestershire sauce, Tabasco sauce, red wine, vinegar and other secret spices and mixed in.  This is the one sauce to rule them all and it is used in everything except the fish and chips.  As the chinese saying goes, "lose-win is the sauce"!  4.25/5
Of the meats we tried, the lamb chops are probably the best.  I also love the way the chicken cutlet soaks up the sauce, so that would be my favourite dish.  The pork chops could have been a little more tender and juicy.  The Angus Sirloin beef steak is very competent and well worth a try if you are hankering after a beef steak!
Conclusion
Old school Hainanese Western food is still alive and well at Maxwell Food Centre.  Many of the newer Western food stalls have gone the way of serving more modern Western food which is why stalls like Ye Lai Xiang are a real gem that is keeping tradition alive!