This stall has closed but the burgers are available at their main stall in Alexandra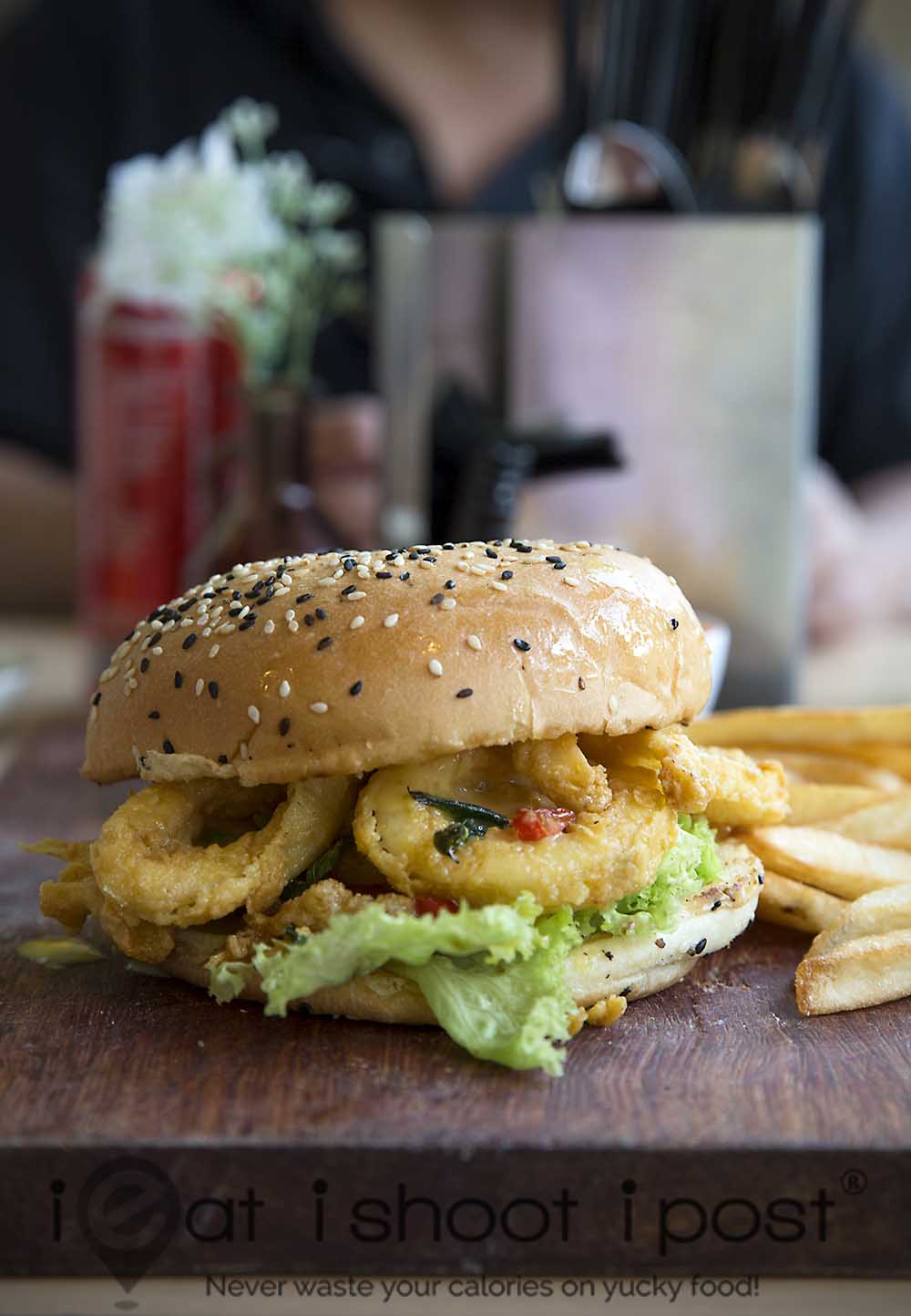 KEK Zi Char Burgers: Introducing the Sotong BLurger! – ieatishootipost
It was ten years ago this month that I sat down with Astons and created the ieat Superburger which, I am happy to say, has managed to remain on the menu till today! That's quite a feat as there are not many non-fastfood burgers which have withstood the test of time! All credit has to be given to Aston who was so receptive to my ideas and managed to pull it off!
Ten years on, I find myself introducing another burger of a different kind.
Behold the "Sotong BLurger! — Eat oredi sure blur like sotong!"
The Sotong BLurger is basically deep fried calamari rings bathed in a creamy salted egg sauce between two toasted buns!
But wait, I hear you say, sotong in a burger?!  You siao (crazy) or what?
Before you start calling the Singapore Medical Council to report a mad doctor, let me explain how this idea came about….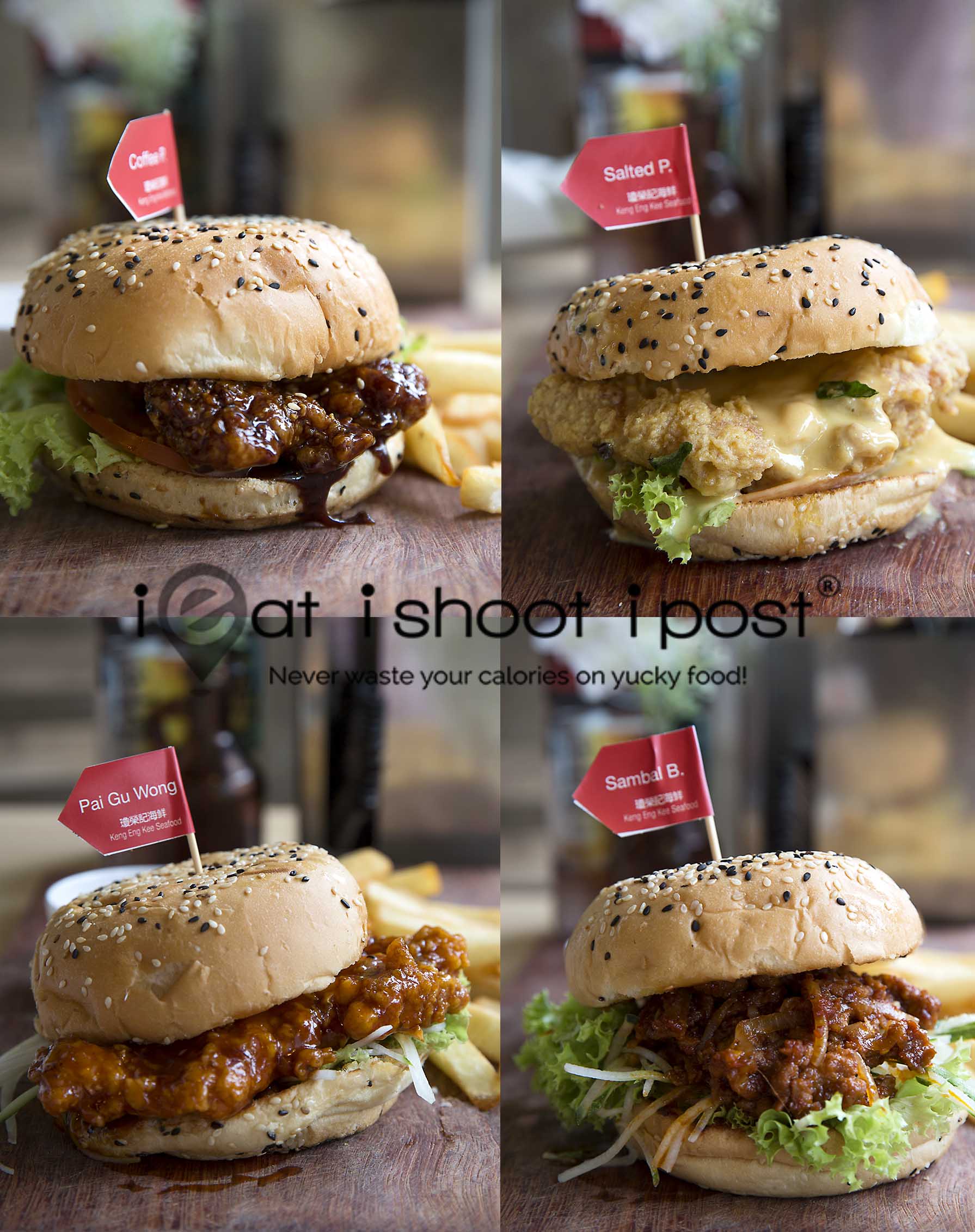 It was Chef Wayne Liew of KEK who recently came up with the idea of making burgers with the familiar flavours of Zi Char.  Actually, its quite a brilliant idea and will surely appeal to people who want individual portions of Zi Char dishes that is handy and easy to eat.
He came up with several flavour combinations using pork and chicken cutlets combined with either salted egg, marmite, coffee or sweet and sour sauces.  Each cutlet is prepared ala minute and Chef will actually toss the sauce and the cutlet together in a wok to infuse wok hei flavour into the cutlet.  So this should rightly be a gourmet burger rather than a fast food burger! The burgers are all very good but the best of the lot was the pork cutlet with the salted egg sauce. 4.25/5  He also makes a sambal beef burger which was my least favourite as I felt the sambal flavour overwhelmed the beef.
The Sotong BLurger idea came about because I remember coming across a fried calamari sandwich in Madrid.  So, the idea of a fried calamari burger with salted egg sauce really wasn't a quantum leap in culinary thinking.  However, I was quite confident that if a calamari sandwich could work in Spain, then adding the salted egg sauce will only make it even better!  And sure enough, all our kakis agreed that it was really very good!
Conclusion
So, how does fried calamari rings with salted egg sauce taste in a burger?  There's only one way to find out!
Here is my previous post on KEK.