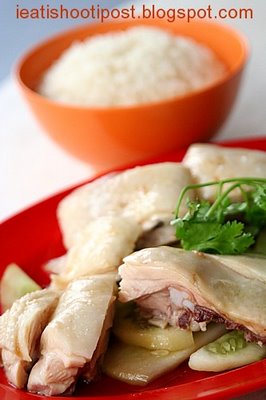 This is quite a well known chicken rice stall situated on the second floor of the Margaret Drive Food Centre and I think that it is seriously underated. Oh yes, it is well known, but its been around so long that people have begun to favour the newer stalls and especially those selling Kampung Chicken. Our recent makansutra forum poll showed very little support for this chicken rice compared with the likes of Boon Tong Kee, Kampung Chicken Eating House and Five Star.
But I quite like it! The thing that really got me was the fragrance of the special sauce that they sprinkle over the chicken meat. There is just something so fragrant, so umami, so special about it. I have not tasted a sauce as good as this one, and I am going to attribute it to the age of the stall and its premises. How else can you explain why all these old stalls tend to taste better then air condition food places?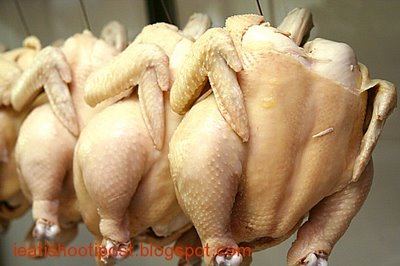 Oh, forget Kampung Chicken, that's your anorexic, atheletic type. No, chicken should be like this! Plump, voluptuous, juicy and tender so then when you bite into its flesh, you don't get chewy bits stuck in your teeth, and when mixed with the incredible sauce — Mmmmm… shiok man! What I really enjoy as well is the rice. Take it plain and as you swallow, smell the aroma and let the sweet taste of the carbohydrates linger at the back of your palate for just that instant. Not too oily or garlicky, this rice is one of the best I tried.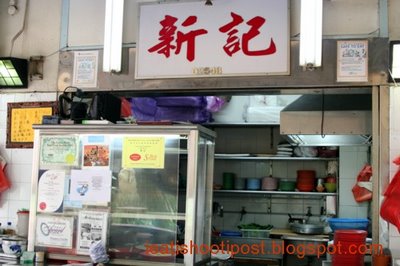 Conclusion
An oldie but a goodie! Go eat it before the HDB upgrading program changes it forever! For me, the best chicken rice of all the ones I reviewd so far, but in terms of chicken, I still give Yee Cheong Yuen the edge. To read the rest of my chicken rice reviews, click here 4.25/5