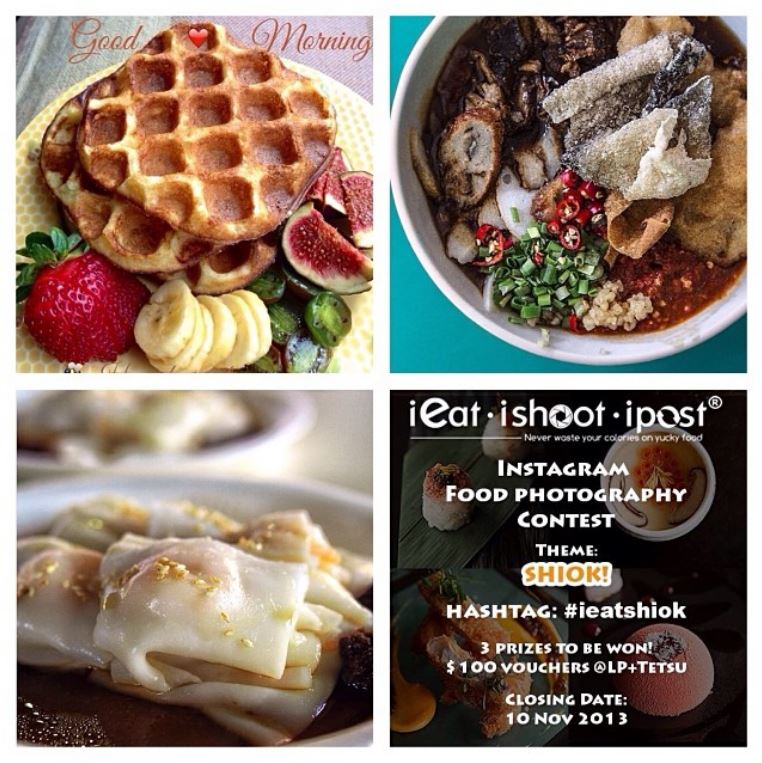 Winners of the Instagram Food Photo Contest! – ieatishootipost
Congrats to the three winners of the Instagram Photo Contest! I had to go through 4375 photos to pick what I consider to be the best three pics and believe me, it wasn't easy. In the end, I picked three photos that best fits the theme "Shiok!".
Essentially what I was looking for is a photo which is able to excite your sense of taste and makes you just want to reach into the photo put the food into your mouth. I think these three photos managed to do it for me. The quality of the shots are also important. They have to be sharp, well exposed and have a balanced composition. But most of all, you should be able to virtually feel the texture and taste the food in your mouth and feel "Shiok!"
Congrats to our three winners, ig_honeybeesweets, ong_mark and kowfuu. Please write to leslie.tay@gmail.com to collect your prizes!
Thanks to LP+Tetsu for sponsoring the vouchers!
Do visit the ieatishootipost instagram page and join the community of instafood photographers!