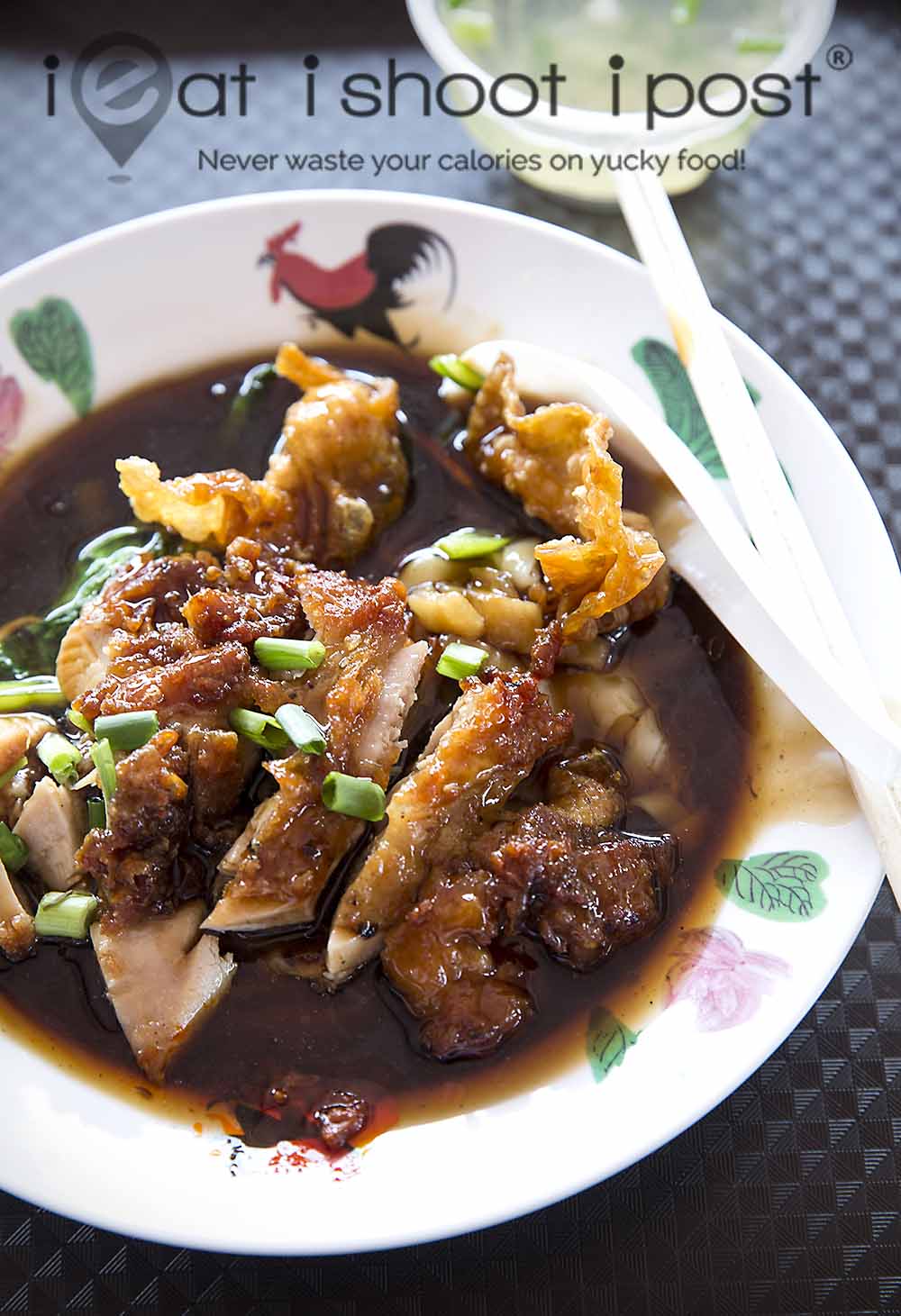 Most people come to Changi Village Hawker Centre to eat the Nasi Lemak. I WAS one of them. But I think I just found a stall which is so Shiok! that I would travel by bus, MRT, bus and bus all the way from Tuas to Changi just to eat it then do the B,B,M&B all the way back and be satisfied. (Actually I live in the East and I have a car, so this is what we call a poetic license OK?)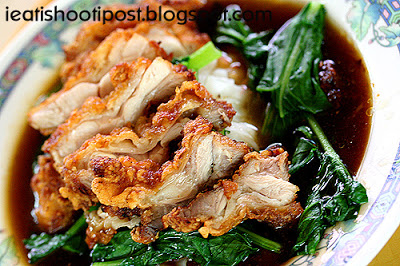 Now this is a seriously darn enjoyable, tongue tingling, lip smacking experience that is worth the trip to the end of Singapore (Well, when I was young, Changi used to be the uncharted frontier of Singapore). The Hor Fun was really smooth and the chicken cutlet was Crispy on the outside and oh so juicy and savoury on the inside. Combined with that SAUCE, oooohhh that SAUCE… simply shiokadoodledoolicious. Did I mention that this is one special SAUCE? I found out later that, traditional Ipoh hor fun is served with this Chicken Sauce which is made from boiling Old Mother Hens for many many hours! I guess Geriatric Chickens have just got that special Kanna Bee (Special Geriatric Smell)!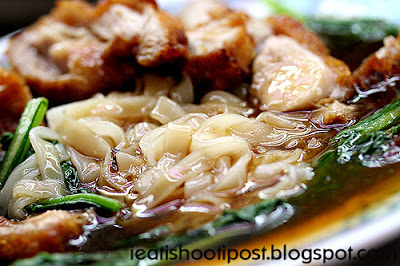 Conclusion
This is the real star of Changi Village Hawker Centre and I have been dreaming about when to go back again! 4.6/5
Update 9 Apr 2013
They are now located at #01-19 after the renovations. Opening times have been updated.