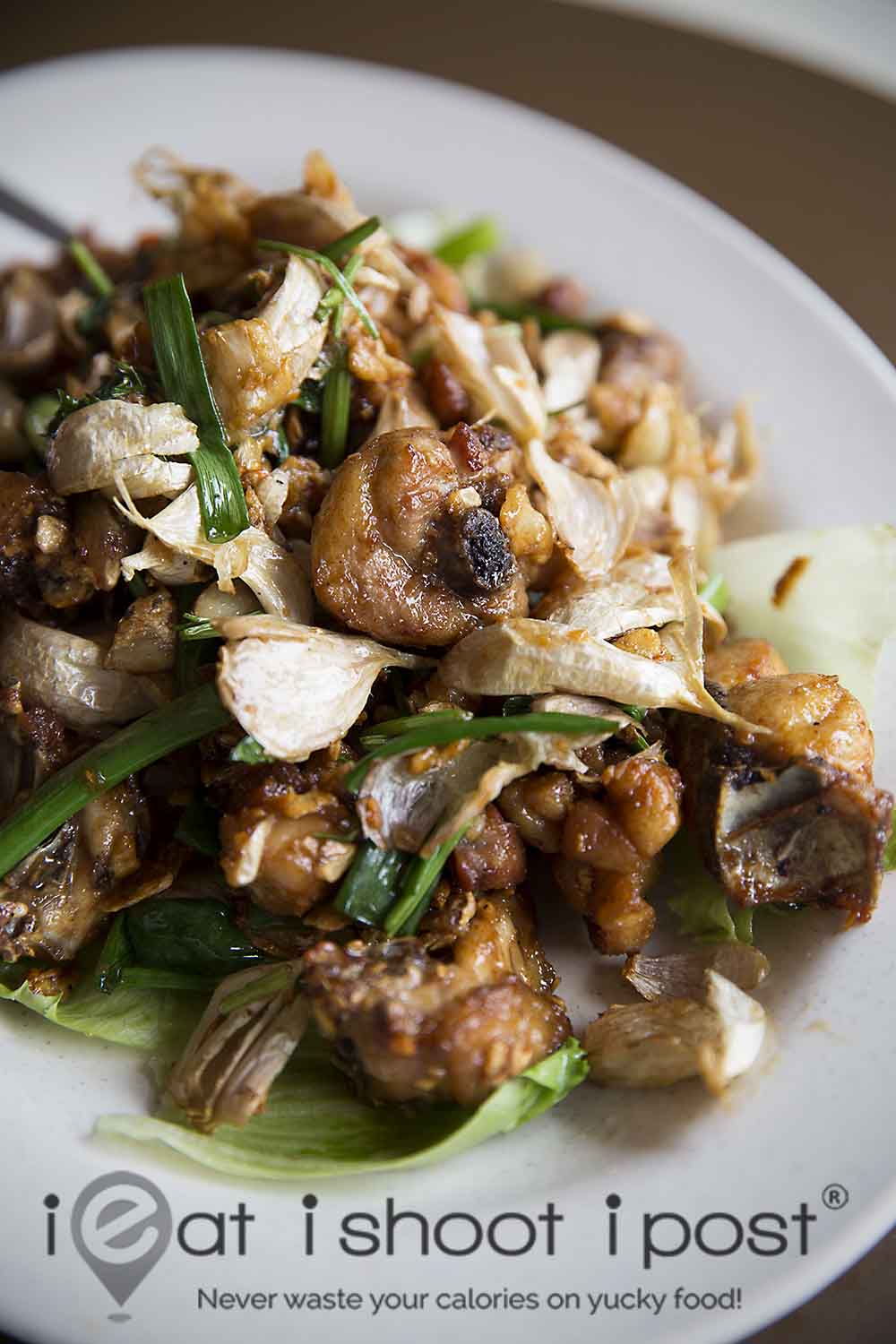 In case you haven't noticed, I have been writing a lot about Zi Char lately.  So we are always looking for new Zi Char places to visit every Wed for our Mid Week Makan sessions.  This week's recommendation came from Francis Andre who wrote in to alert me to this hidden gem serving cheap and good food.  After our makan session, our kakis all agreed for this Zi Char to be added to our list of makanable places in Singapore!
The dish that we enjoyed the most was the garlic chicken.  This dish is similar to some Thai dishes where whole garlic cloves where lightly smashed and fried with the skin on to impart a deep savoury flavour to the dish.  The chicken was nice and juicy with a  very balanced coating of a sweet and savoury sauce that is quite addictive. 4.5/5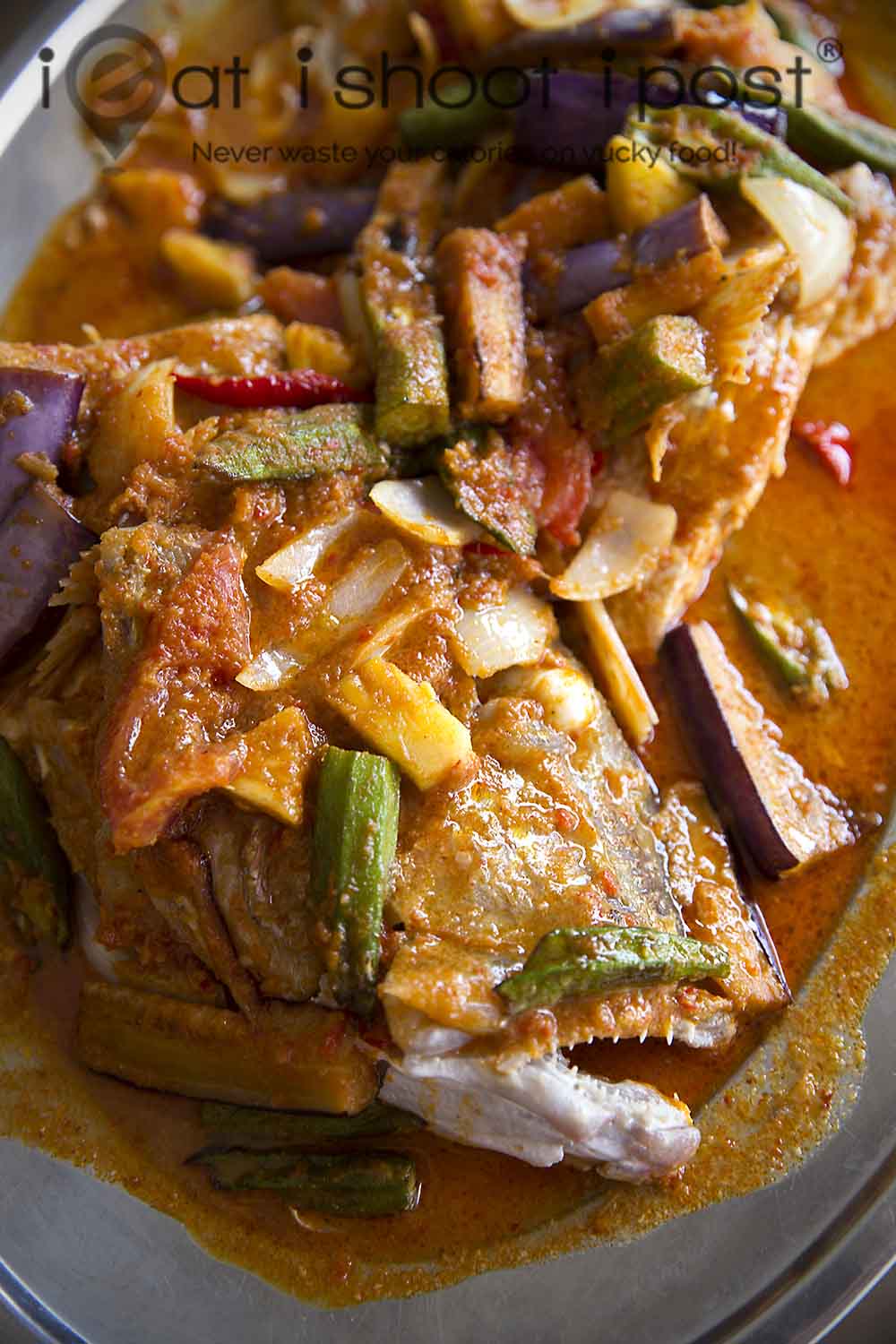 Their assam fish also came highly recommended.  It was very fragrant and had a very bright fruity tang but I felt that it wasn't balanced with enough depth of flavour.  It's still very commendable and I like that they use a good sized Ang Goli (gold banded jobfish) which shows they are quite serious about their seafood. (Most Zi Chars use the smaller, farmed Ang Zhor.  Read about the difference in my blogpost on snappers) 4.25/5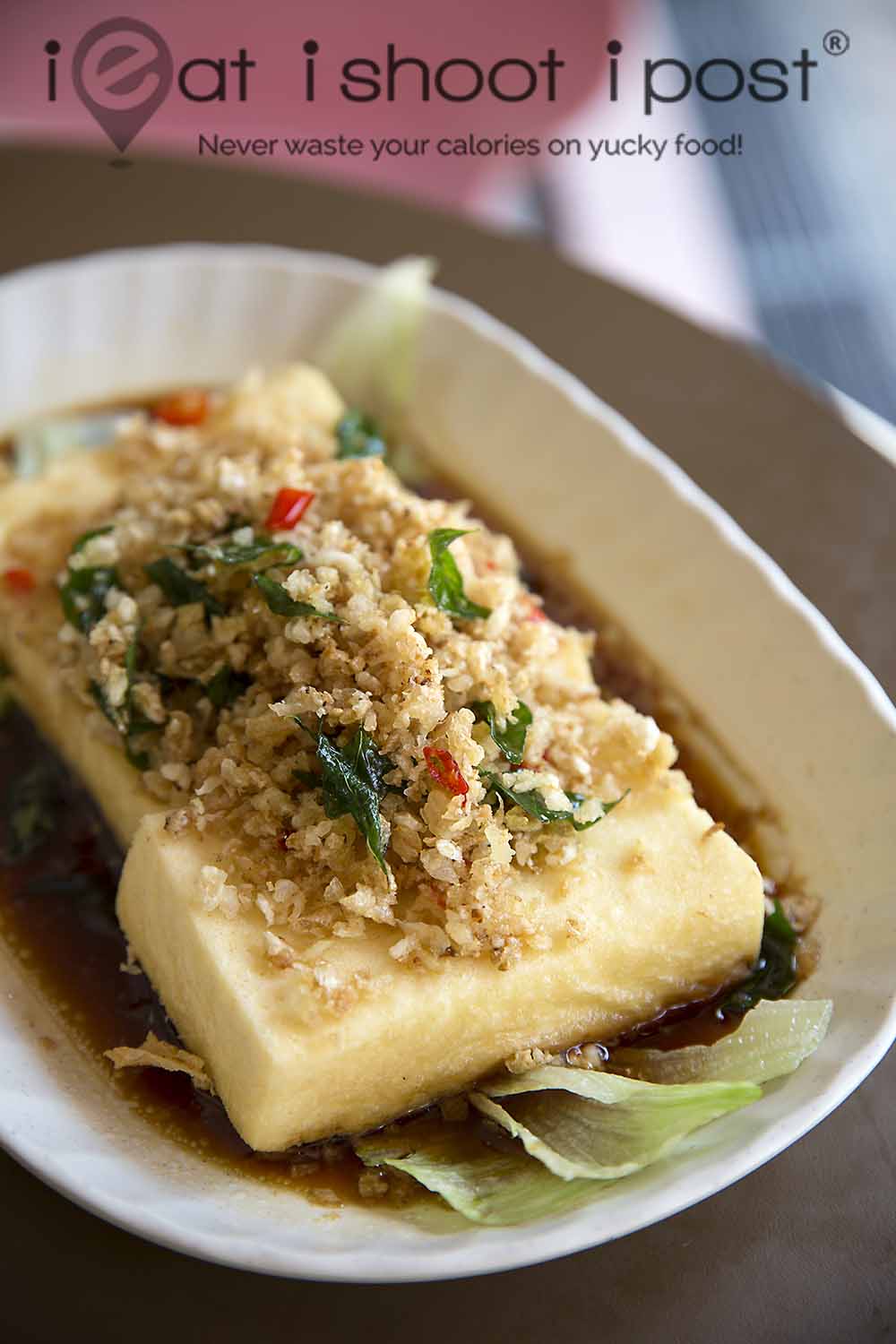 The other dish which our kakis liked is their chye poh tofu.  The chye poh garnish and the soy sauce is marvelously mooreish which makes it a good dish to eat with rice.  The homemade tofu was good but could have been a little more silky, in my opinion.  4.25/5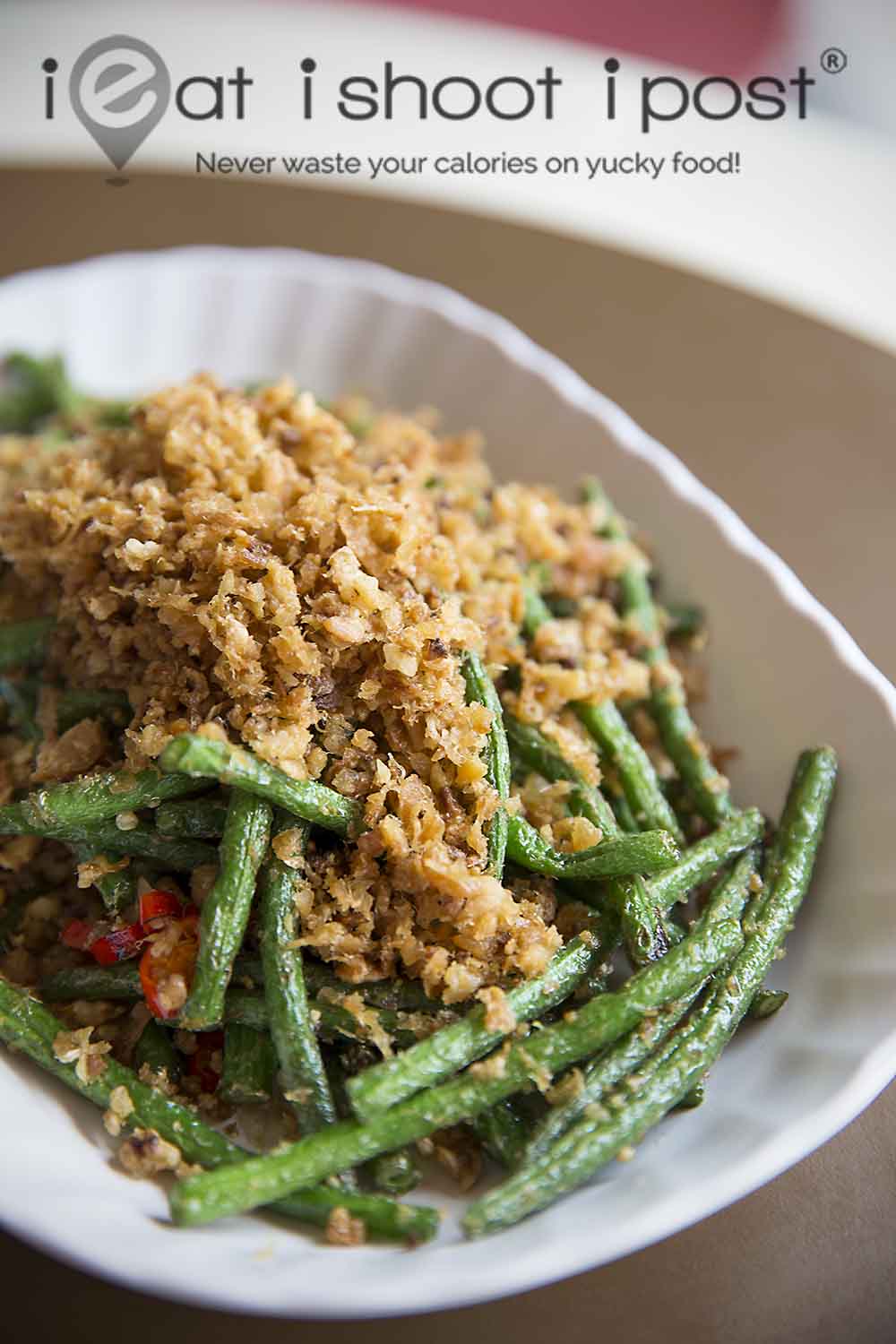 The dishes here are not complicated.  They do your standard Zi Char dishes and most of them are done very competently.  The French Beans with dried shrimp is another accompanying dish which I can recommend.  Nothing particularly special about it, but the dried shrimp garnish is very tasty and the French beans are crunchy. 4.25/5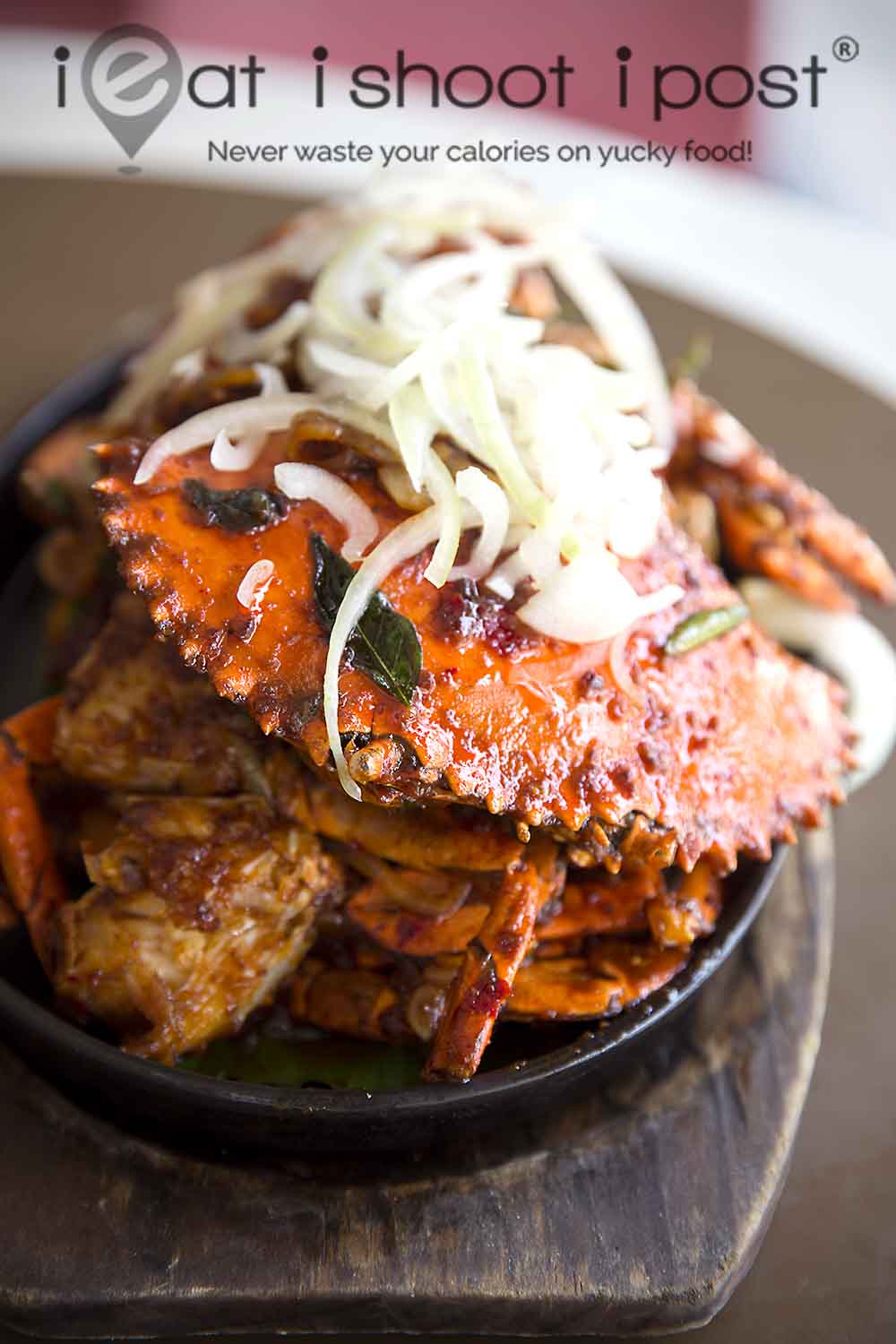 Patricia is the lady boss in charge of the place who used to deal with golf equipment before venturing into the Zi Char business.  Together with her chef from Ipoh, the restaurant was renamed and relaunced 3 years ago at the present location.  Although it is called a "seafood" restaurant, there aren't any live seafood tanks around.  There used to be, but they were a little too difficult to maintain and so she had them removed.
They sell their crabs for $35 each.  They use Sri Lanka crabs which weigh around 600g each.  The spicy sauce (kum heong) crabs didn't quite resonate with us. I felt there was too much tomato paste in it. 3.5/5. Francis had recommended the milk sauce crabs which might be something worth trying if you are after a crab dish.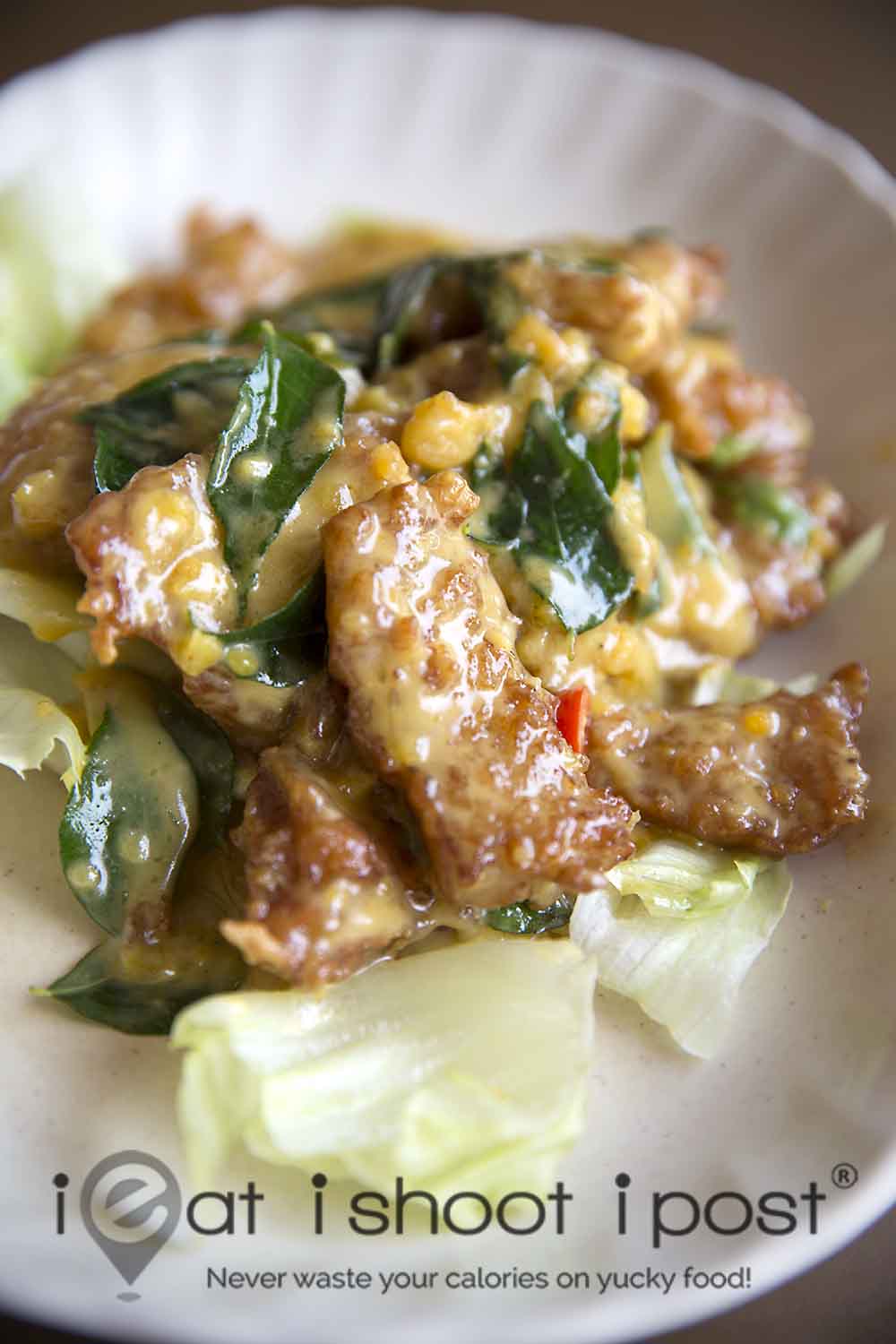 They serve one dish rice meals here and the salted egg yolk pork is one of their popular sets.  It looked good, but I am afraid to report that the pork was a bit dry and stringy although the creamy egg yolk sauce went very well with rice. 3.5/5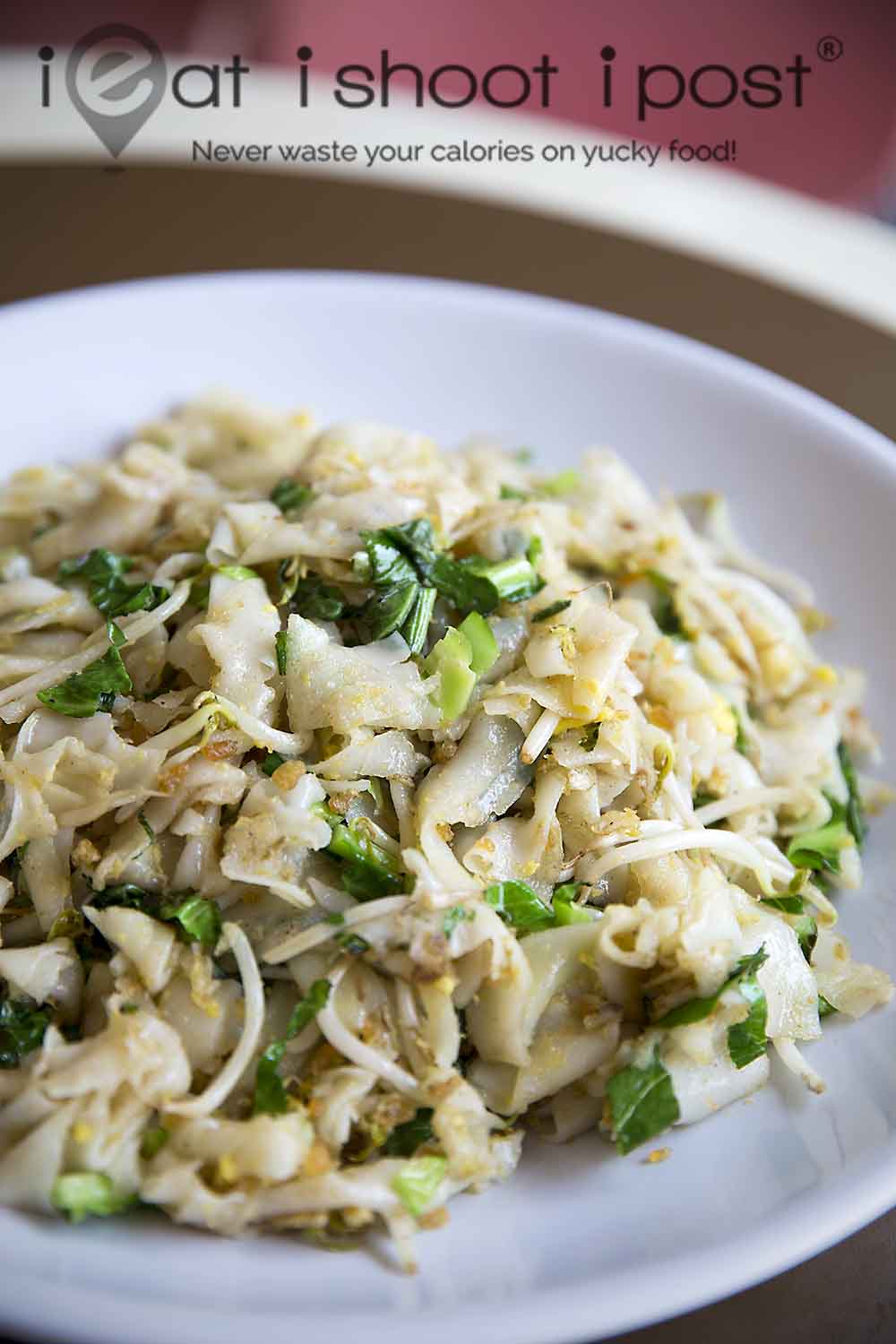 The other dish which I am ambivalent about is their teochew horfun. The horfun wasn't lively enough and the flavour was just not compelling enough for me to want to order it again.  3/5
Conclusion
Glad to have found another competent Zichar with several dishes worth recommending.  It's worth another visit to see what other dishes the chef has up his sleeves.
Note:
Our makan session was held at their previous place at 45 Sims Drive.  Since then, the Zi Char has shifted to its new location in Syed Alwi