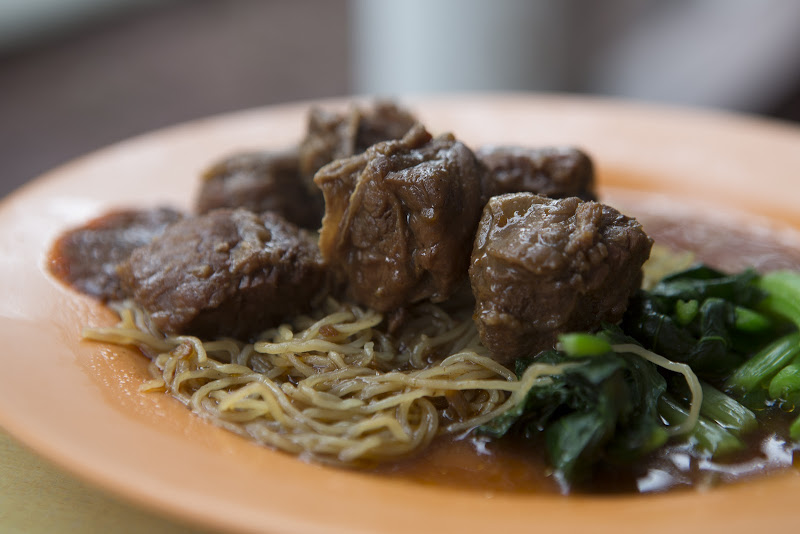 So what is the Ultimate Hawker Fest? Well it is the one day of the year when you can experience the ultimate version of hawker dishes cooked by Singapore's best hawkers and chefs!
I remember eating the prawn broth based Keisuke ramen once and thinking that our own prawn noodles can easily taste better if we were prepared to pay the same kind of prices. I am sure many of our readers might have felt the same way. What would a bowl of Beef Kway Teow taste like if we were to use Wagyu Beef? What would Pork Satay taste like if we were to use the same cut that the Japanese use for Kushiyaki? What would Bak Kut Teh taste like if we challenged the Bak Kut Teh hawker to come up with the Bestest of the Best version that they can dream of? How would they cook the soup? What cut of pork would they use?
Just for this one day, we are going to bring Singapore's best hawkers and chefs together and give them permission to dream up the Ultimate version of their dish! I was just on the phone with a Chicken Supplier who is now working with Toh Thye San Farm fatten some hormone/antibiotics free Anxin Chicken for Tian Tian Chicken Rice to produce, what I hope will be, the Super Duper,,Shiolalicious, Mega Mo Tak Teng, Ultra Luxiurious, Ultimate Chicken Rice ever! Other meat suppliers like MMMM meats have also come forward to supply grain fed Beef Ribs to Tai Fatt Hou to make the Ultimate version of Ngou Lam Beef Kway Teow and American Pork Jowl to Fatty Cheong to make some seriously shiok Char Siew!
The seed for this project was planted 3 months ago when I met up with an old school friend from Touch Community Services who wanted to organize a fund raiser for their work amongst the needy in Singapore. Since then so many Singaporeans have stepped up to chip in to make the whole thing happen! The good people at Millenia Walk who were planning an Oktobefest initially decided to embrace the Ultimate hawker fest instead, so now we have a central location to host the event! Then SPOC and Nanyang Inc both stepped up to help with the logistics! It really has become an event where Singaporeans are all coming together to celebrate Singapore's rich Hawker Heritage and at the same time support fellow Singaporeans who need a helping hand.
Over the next few weeks I will be working closely with the various hawkers to finalize their dishes and will update you all about what is happening. In the meantime, you can play a big part in the event by helping us to sell tickets! Gather your friends, family, office colleagues, club members together and come celebrate Singapore Hawker food with us! Spread the word through your facebook page, call your friends, SMS, tell your neighbour! The table is almost ready, now we need all the guests to come to make the event a big success!
To buy the tickets, please visit http://www.touch.org.sg/ultimatehawkerfest2012
Venue: Millenia Walk
Date: 20 Oct 2012
Time: 5pm to 10pm