This stall has relocated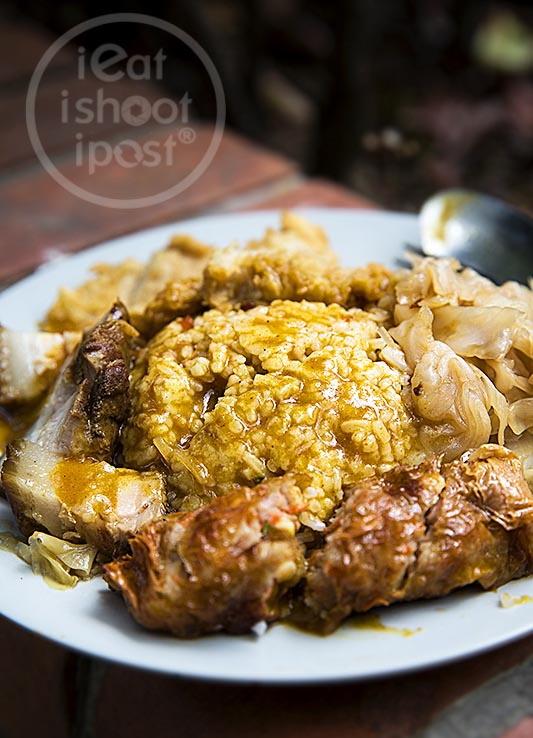 What would possess a forex trader to give up his well paying job to enter the hawker trade? Well, the answer I got is what one would have expected from a forex trader. He is simply taking a position which he thinks would yield greater profits in the future!
At least that was what 28 year old Joel, a graduate of NUS told me. He runs this hawker stall together with Deniece, another ex-forex trader from NTU. (The two are not a couple, in case you are wondering) The stall was previously run by Deniece's father and when he decided it was time to retire, she and Joel decided to take over the hawker stall.
For years I have been lamenting about the demise of our hawker heritage, but of late I have seen glimmers of hope. I realize that every generation produces certain individuals who are simply passionate about food and that a certain number of these individuals are passionate about our local hawker food. Lately, there has been more and more students asking me to help them with their school projects which focuses on our hawker heritage. It looks like it might not be "The End of Char Kway Teow" after all.
Well, at least that is how I feel after speaking to Joel and Deniece. These two are passionate about Hainanese Curry Rice. So passionate that they come to work at 4am sweat it out in the kitchen till 5pm, everyday! Now, if two graduate forex traders are doing this because they feel that they are taking a better position, then I really hope that they will succeed as it is the kind of success story we need to spur more Gen Ys to go into the hawker business!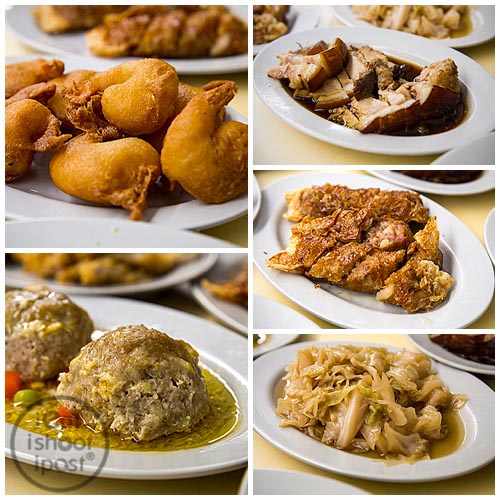 To tell you the truth, the thing that initially brought me to the stall was the back story about two local grads selling hainanese curry rice. I wasn't expecting the food to be all that great, but felt that I had an obligation to support these Gen Y hawkers. It also didn't help to see how unimpressive the display of food was at the stall. It really is the kind of stall you would peer in and quickly decide to eat somewhere else.
But that assumption changed after I tasted the food. Some of the dishes are very well executed and has that quality that would grab your attention. I think what these two have that makes the difference is that they are not afraid of altering the recipe passed down from Deniece's father in order to further enhance it.
The two dishes which really stood out for me were the fried prawns with assam sauce and the chap chye. The braised pork was meltingly tender (better than a lot of other places) although the sauce could do with a bit more oommph. The fried pork chops were made with pork jowl and had a very good texture. It just needed a little more seasoning and I would have liked it with some sweet and sour sauce. They are still in the process of nailing down the curry. Some of the improvements they have made was to use pork bone stock instead of water to make the curry which gives it more of an umami boost. They grind both the wet and dry spices themselves and are now looking for a stone mill to prepare their spices. Rockettgirl went as far to say that it was the best Hainanese Curry Rice she has eaten for a while, especially when it was compared to the last (famous) hainanese curry rice which I brought her to. (That is why I did not write about it). Taken as a whole, this is a good plate of curry rice which can only get even better as the two of them continue to work hard on improving the recipes. 4.25/5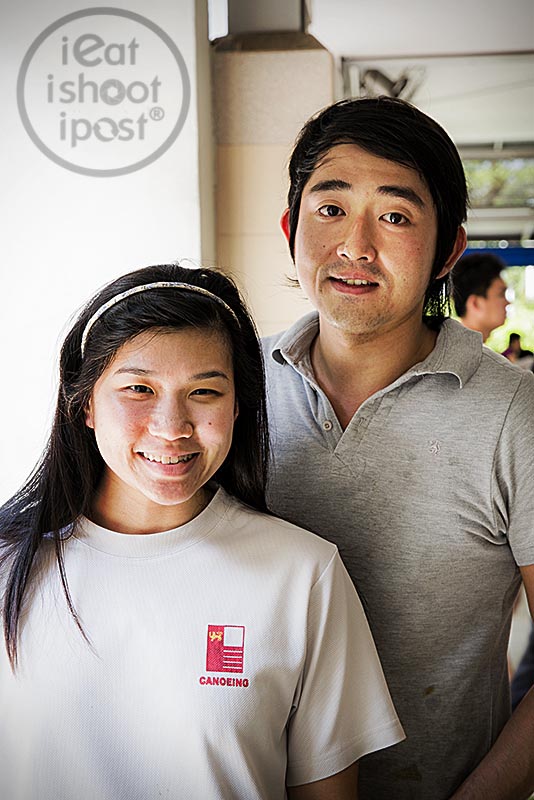 Conclusion
A very satisfying plate of Hainanese Curry Rice! As long as these two Gen Yers keep working on this, I am confident that we will be able to preserve this piece of our culinary heritage!
Update:  2 Nov 2015
The stall has relocated to 153 Kampong Ampat #07-05