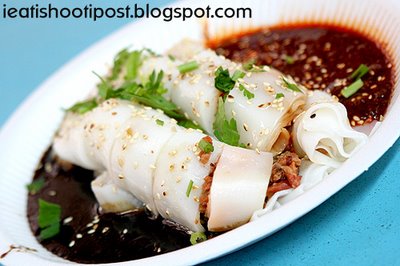 This is the first in a five part series on Chinatown Complex Temporary Market which will only relocate back to its original spot in 2 years time. There was another very famous Niu Cher Sui glutinous rice stall which I did not managed to take pictures because they open at 6am and are sold out before lunch time.
There are 2 chee cheong fun stalls there which are quite famous. I tried the Shanghai Zhu Chang Fen stall and quite liked it. The Chee Cheong Fun comes in 6 different fillings, ranging from Char Siew and Turnip to Mushroom. Actually I found that the fillings make little difference because it is the sweet sauce that your really go for.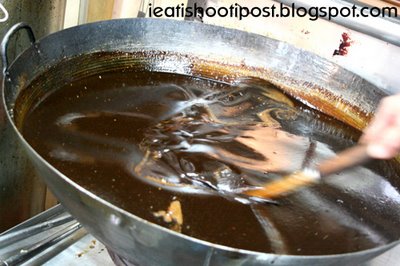 The Chee Cheong Fun skin is factory made and does not have the soft consistency of freshly made Chee Cheong Fun. It is still very good. The sweet sauce is made from Hoi Sin sauce, ground sesame and sugar is is slowly stirred in a huge wok so that it caramalises nicely. Phwa, I really love the sauce!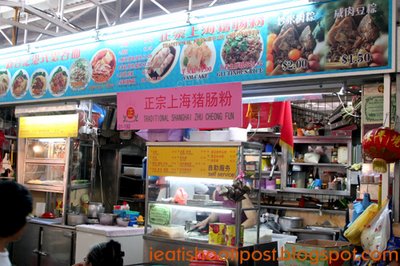 Conclusion
Great for a side dish! Quite different in that you get a thick sweet sauce instead of the usual light soy sauce with Char Siew Cheong Fun. 4/5