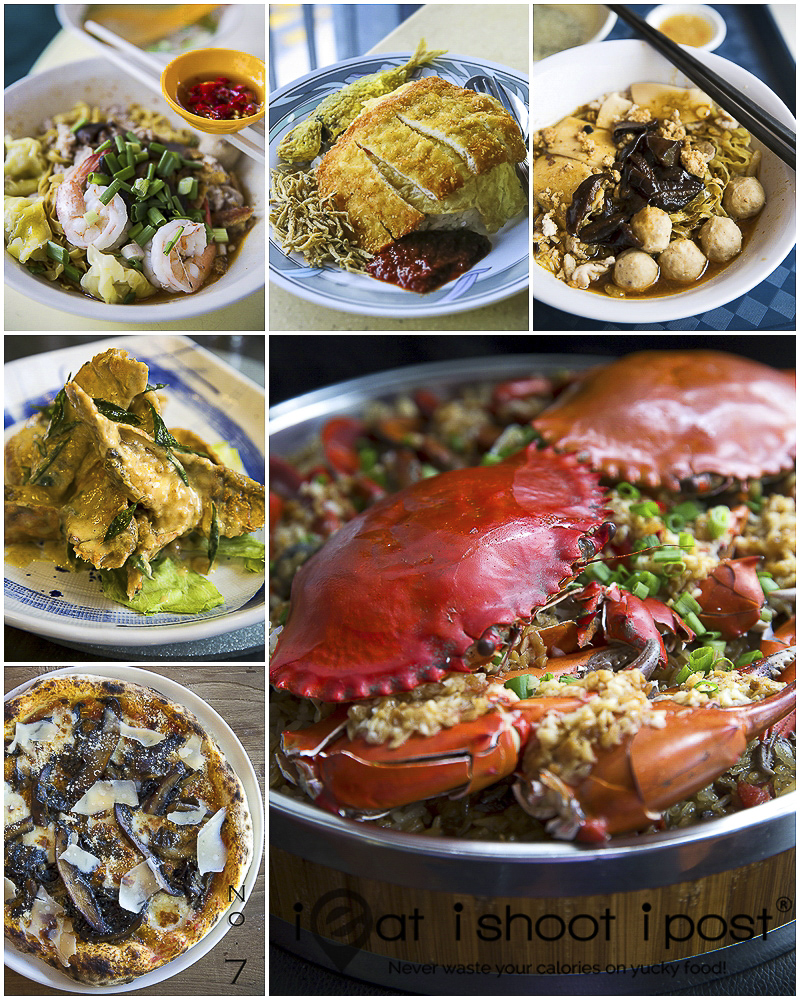 It's amazing how time flies!  Next year will mark the tenth anniversary of ieatishootipost!  When I started the food blog in Aug 2006, I had absolutely no idea how the blog would change my life!  I am greatly blessed by some of the people I have met through the blog and the things that I have never thought I would ever get to do, like appearing on TV and publishing books!  These are not the kind of things a typical family doctor gets to do!
The emphasis of the blog hasn't changed.  It is still very much about finding great food made by passionate people and telling their stories.   I continue to champion for the preservation of our authentic hawker cuisine and to honour those hawkers who have dedicated their lives to cooking that one dish.
I have been documenting the transformation of Singapore into a foodie's paradise in the last decade and change is truly amazing.  When I first started writing in 2006, quality steaks being sold in coffeeshops (eg Astons) was big news!  Nowadays we are talking about French and Italian dining in our food courts. Butcheries and fine food grocers have sprouted up all over the island, giving us access to a myriad of new and exciting ingredients. In 2006, a degustation meal costing $120 was considered top end dining.  Nowadays, a meal costing $500 is not unheard of.  But while the entire food scene continues to flourish, our hawker food continues be the anchor for our Singaporean soul.  It is the thing that roots us and and gives us our common identity.  Unfortunately, authentic hawker food is facing an uncertain future as the pioneer generation of hawkers begin to retire.  The next ten years is going to be critical as we need to attract more younger hawkers to enter the trade.  There are certainly young Singaporean hawkers entering, but these are so few that most of them still make the news!  There are many things that need to change in order to secure the future of our hawker food.  A lot of it will depend on us to continue to  support our hawkers and encouraging them to continue providing great food!
Here's a look back on 2015 and ten of my favourite blog posts!  I wish  everyone a very Happy New Year and a heartfelt, THANK YOU for reading my posts!
My appreciation for the humble mee pok has been reignited again this year.  Nothing is more satisfying than a bowl of al dente flat noodles with a robust and flavourful chilli sauce.  This old school mee pok stall at Tiong Bahru is was a great recommendation from a fan!  I could eat this every week if only they weren't so crowded all the time!
Sixties Teochew Traditional Minced Meat Noodles
My photo of a young Japanese girl making our local Mee Pok Tar was quite a hit on facebook, with a reach of almost 600K!  I guess people don't expect a young Japanese girl to be selling mee pok in a neighbourhood coffeeshop!  The question on everyone's mind must be "Is it really that good?".  Well, if it wasn't, it wouldn't be on the blog, would it?
One of the best meals I had this year was at Chef Kang's new place at McKenzie road.  The crabs with glutinous rice was outstanding, so was the fried eggplant with pork floss, the homemade tofu, Soon Hock fish soup….  gee,  I could go on.  You really should just try it for yourself.
Locally born Zi Char chefs are rare.  But the few that I know are very passionate about what they do.  Good Chance Popiah has been around for forty years and this new branch is opened by 3rd generation "Ah Boy" who tells me that he grew up knowing that his future career is going to revolve around food.   His salted egg crayfish is very good.  It should come as no surprise since he buys the crayfish fresh from the wet market every day.  Some places use salted egg powder nowadays to replace real salted egg, but Ah Boy still insists on doing it the traditional way. Kudos, to the young chef for choosing to do things properly!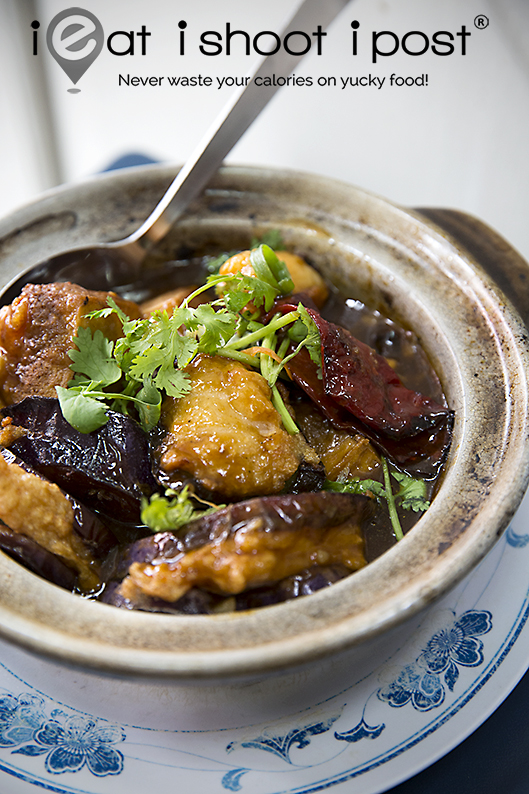 This old school Zi Char along Keong Saik road has been around for the longest time and the good news is that the 3rd generation is now running the restaurant.  The claypot yong tau foo seems to have that perfect balance of flavours which evokes that moment of epiphany all of us taste-chasers spend an inordinate amount of time and effort pursuing.  The prawn hor fun is really good too!  If you haven't tried it yet, why not?
Not to be mistaken with the more famous "Fei Fei" at Joo Chiat, the stall owners of this unassuming little stall in Jurong East put in an amazing amount of effort into roasting the char siew, making the wantons, the chilli, the noodles and the sauce to produce a plate of wanton mee chock full of chunky, freshly roasted charsiew for just $3 a plate!  Cheap and good is still very much the war cry of the Singaporean foodie!
And if cheap and good is your holy grail, then nothing gets cheaper and gooder than the Nasi Lemak at Lor Ah Soo Market! Granted that for $2.50, you only get coconut rice, egg, ikan kuning, ikan bilis and chilli, but it makes for such a delicious meal that you would quickly forgive them for missing out on the other staples like the peanuts, cucumber and the, not so staple, chicken wings.
This year, I found my favourite Roast Duck.  What I enjoy most about eating Roast Duck is savoring the  salty, sweet, umami packed seasoning from the ribs and the bones and this one really packs a umami punch.  This is one of those stalls which is located in an industrial estate which can be so easily overlooked.  It really is a hidden gem!
I have been fascinated with pizzas for quite a while now and have spent quite a lot of time researching and making pizzas at home.  Singapore has come a long way since the days of Pizza Hut and Rocky's.  Nowadays, Italian wood fired ovens are commonplace and unless your restaurant has one, it can't really be taken seriously. I thought I was quite over my pizza fetish until Plank came along.  I fell in love with the sourdough crust the first time I bit into it and went on to colloabate with Dean on two of my personal favourite pizza flavours which is now on the menu.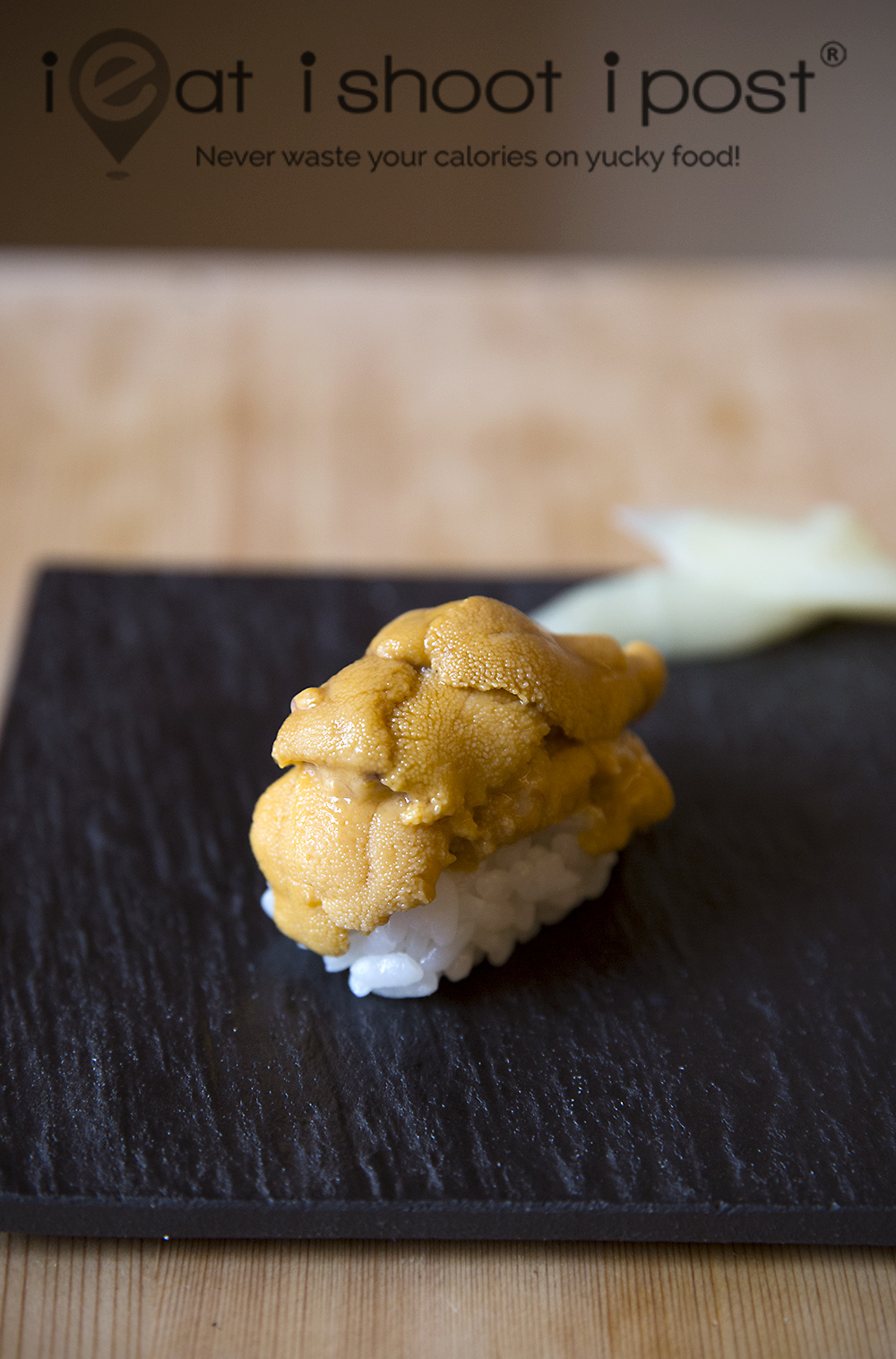 Japanese food continues to be my "subspeciality".  Over the years, I have been compiling my "Sushi Files" which I document the different seafood used in sushi. The journey into the Japanese food culture has been fascinating.  Japanese cuisine continues to flourish in Singapore with the number of Japanese restaurants doubling from over 600 in 2009 to 1200 in 2015!  But it isn't just the numbers that are increasing, the quality and authenticity continues to get better each year! The best Japanese eatery I covered this year was  Ashino. It's a small little sushi place in CHIJMES  which is so authentic that even my seasoned Japanese foodie friend remarked that he felt as if he just had a sushi meal in Ginza!
Conclusion
Happy New Year everyone! May you always have good food to eat and if you find something great, do write in and tell me about it, yeah?