Sorry but registration is closed! Thanks for your overwhelming support!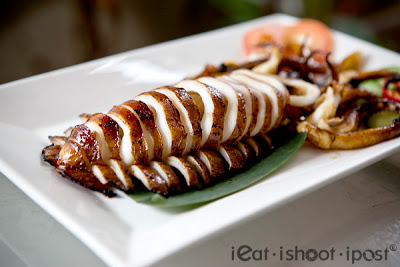 Notice is hereby given that registration for the first Makan Session of the year is now opened!
For our very first Makan Session, we are going to visit our dear Chef Andy at Le Chasseur
Here is the Menu:
1. Teochew Style Lo Hei
2. BBQ Prawn and Sotong
3. Fish Maw Soup
4. Steam Red Snapper with Olive
5. Deep Fried Pork Knuckle
6. Dau Pau Ya – Deep Fried Duck with 8 ingredients:
7. Steam tofu with salted fish and minced meat
8. You Mak Choy and Kow Wong, 2 types of vegetables
9. Claypot rice with additional duck liver sauage
10. CNY dessert – pineapple, banana, gluntionus rice with honey
Details
Date: 21st Jan 2010 (Fri)
Venue: Le Chasseur, 31, New Bridge Road (opp Central), Singapore 059393
Time: 7 pm
Price: $30
To register: Write to [email protected] and in the title write: Le Chasseur, in the email body write: Name, Nickname, Hp number and no. of pax.
Limit to 4 pax per registrant
Note: Please keep everything as short as possible so we don't even need to open the email to read it. You can write your greetings after the pertinent details. Thanks!
You can read about Le Chasseur here.
PS: A lot of readers assume that in order to come, you need to be a seasoned foodie. This is utter rubbish. As long as you have been eating for at least 12 years and take take the MRT, you can come (ok lah, 10, if your parents don't mind bringing you). In fact, most of us don't know much about food anyway, which is why we gather to share notes and learn from each other. So don't let this stop you from signing up ok?
Oh yes, we will also be selling The End of Char Kway Teow and I would be honoured if you will let me autograph your copy. Each book is $25 and proceeds are donated to our Sandakan school building fund. If you wish to purchase in bulk please also indicate in your email so we can prepare the books for you.