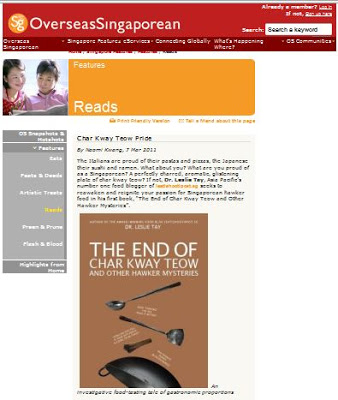 The Overseas Singaporean is a website for Singaporean living overseas. Poor guys and gals living abroad, they must be missing the fact that we can just pop to the hawker centre to eat Char Kway Teow! Here is what Naomi, who is living overseas said:
"Having looked through so many reviews about local 'yummylicious' food places and vivid shots of delicious dishes, this is by far the most excruciating piece to write for this resident writer overseas"
To read the review, please click here.
You can get to win a book by clicking on the facebook page here.