With AlecEe, Kat, zanzoo, iwatch_ueat, liverpool, pk and smart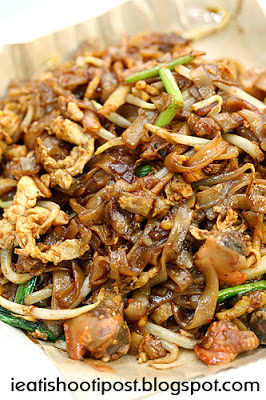 The review of this Char Kway Teow is mixed. I thought that it was very good, but others in our group thought it was good but not that good. However, being a 30 year old stall, I am sure that they will have their regular supporters.
The thing that is distinct about their Char Kway Teow is the use of thin Kway Teow rather than the usual wider version. Somehow I felt this made the Kway Teow more lively. Sometimes, the thicker Kway Teow can be a little flat and limp, if you know what I mean. The look and texture of the Kway Teow was reminiscent of Penang style Char Kway Teow but tastewise, this is your typical Singaporean Teochew style Char Kway Teow. It is also a little on the sweeter side which really agrees with my palate. However, it fell just short of crossing the Wok Hei threshold. A bit more charred flavour could have pushed it up to the "Must Try" rating! 4/5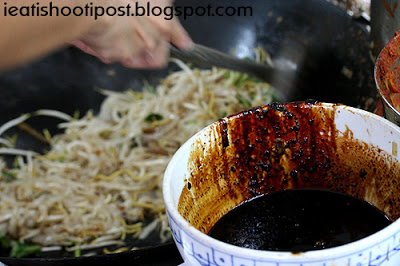 Conclusion
If you are a Char Kway Teow afficianado, you should have this one on your "Been there, done that list". Something you would want to try if you are within the one kilometer radius and yearning for good Char Kway Teow.
BTW, do you all feel that classic Char Kway Teow should have the wider Kway Teow or not?