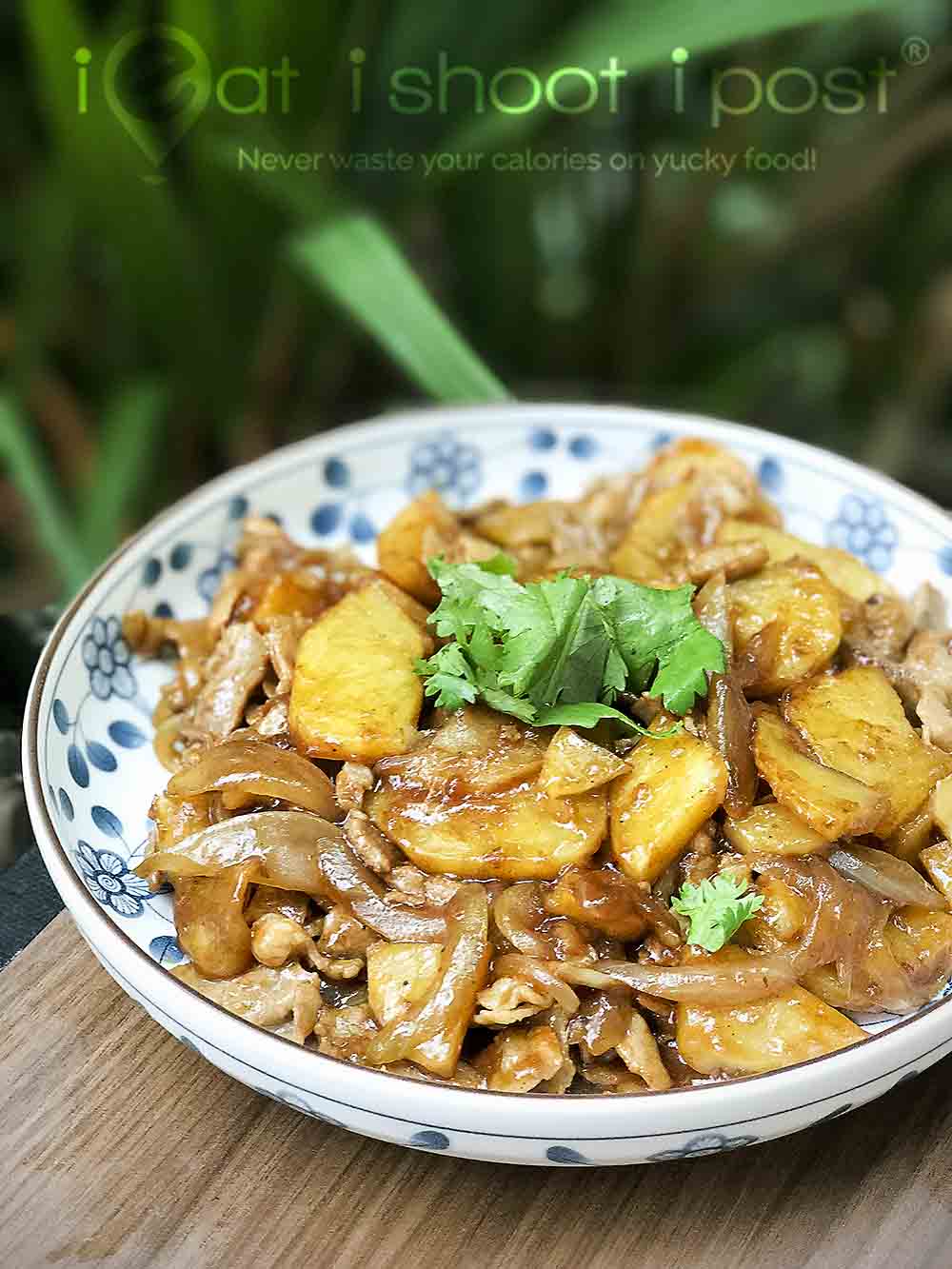 Potatoes and pork go so well together!  If you have never tried this dish before, you should!  This is the kind of dish which I am sure many people have grown up eating because it is so tasty and easy to make!
Ingredients
Thinly sliced shabu shabu pork collar or pork belly 300g
Potatoes 4 medium-sized (Brastagi or local potatoes work best)
Onion 1
Kalbi Sauce 2 Tbsp (to taste)
Method
1. After peeling and slicing the potatoes, soak them in water for half and hour to remove excess starch.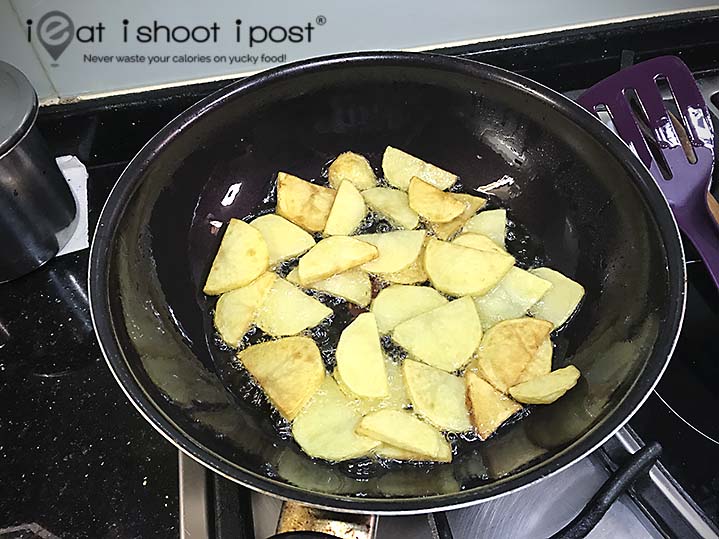 2.  Pat dry the potatoes and shallow fry till light brown in colour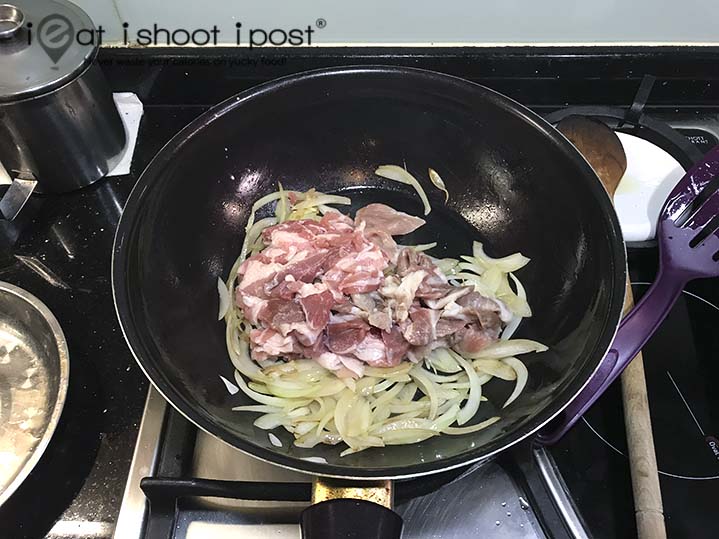 3.  Add sliced pork and stir fry for 2 mins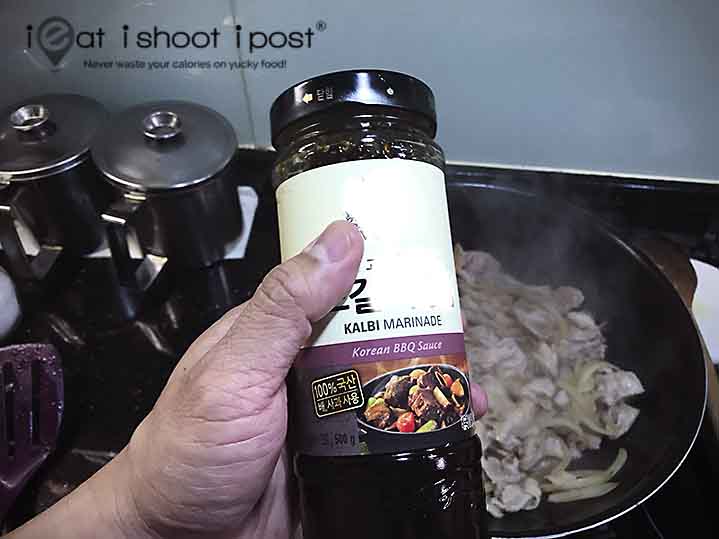 4.  Add Kalbi marinade and fry till nicely caramelized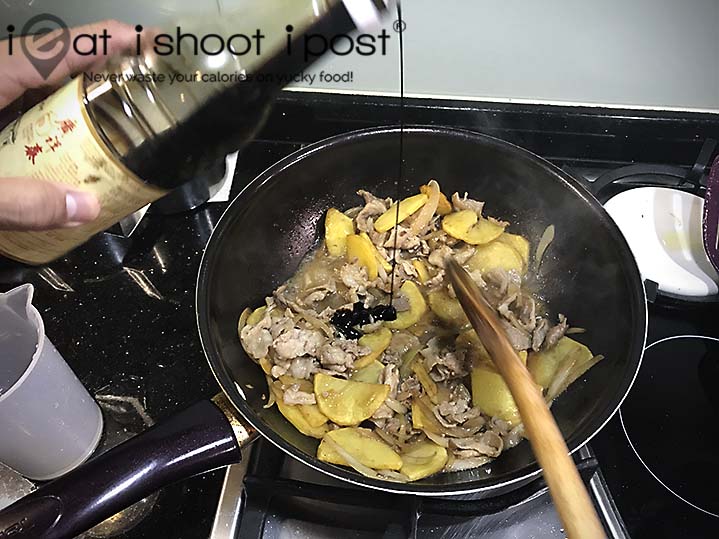 5.  Add a teaspoon of dark soy sauce for colour.
6.  If it is too watery, thicken with 2 tsp of cornstarch which has been dissolved in water first.
Disclosure: Some links above are affiliate links, meaning, at no additional cost to you, we will earn a small commission if you click through and make a purchase.