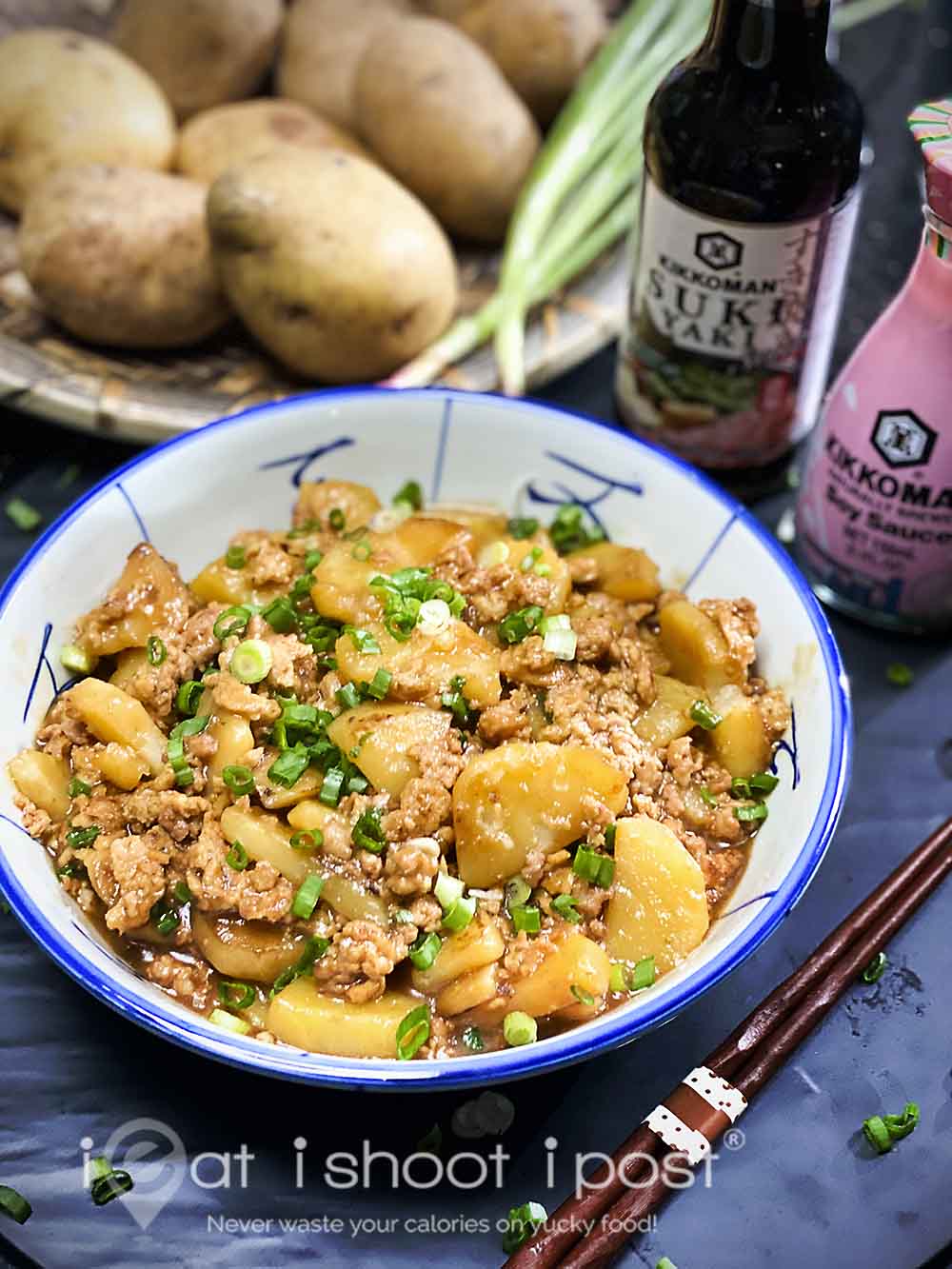 Potatoes and pork is one of those dishes that regularly appear on the dinner tables of most Chinese families.  If you grew up eating "three vegs and one soup" at home, you would most likely have come across this dish before.
Today, I share with you an interesting twist to this classic Potatoes and Pork recipe by using tofu to replace minced pork.  All you need is ordinary tau kwa that has been frozen and thawed.   When you freeze the tofu the texture becomes more sturdy and sponge like with a more toothy bite which resembles that of minced pork! After it is simmered in Kikkoman's delicious sukiyaki sauce, even a staunch meatarian would not be able to resist it!  By substituting minced pork with tofu, you can reduce the amount of saturated fats in the dish as well as reducing the cost — all with little compromise to the taste!
Kikkoman's sukiyaki sauce is made from Kikkoman's naturally brewed soy sauce blended with dashi, mirin and sake.  It is a well balanced, sweetish sauce which can be used to make the sukiyaki soup base for a Japanese hotpot or as a stir-frying sauce for meats! It's a very useful all in one cooking sauce to have in your pantry!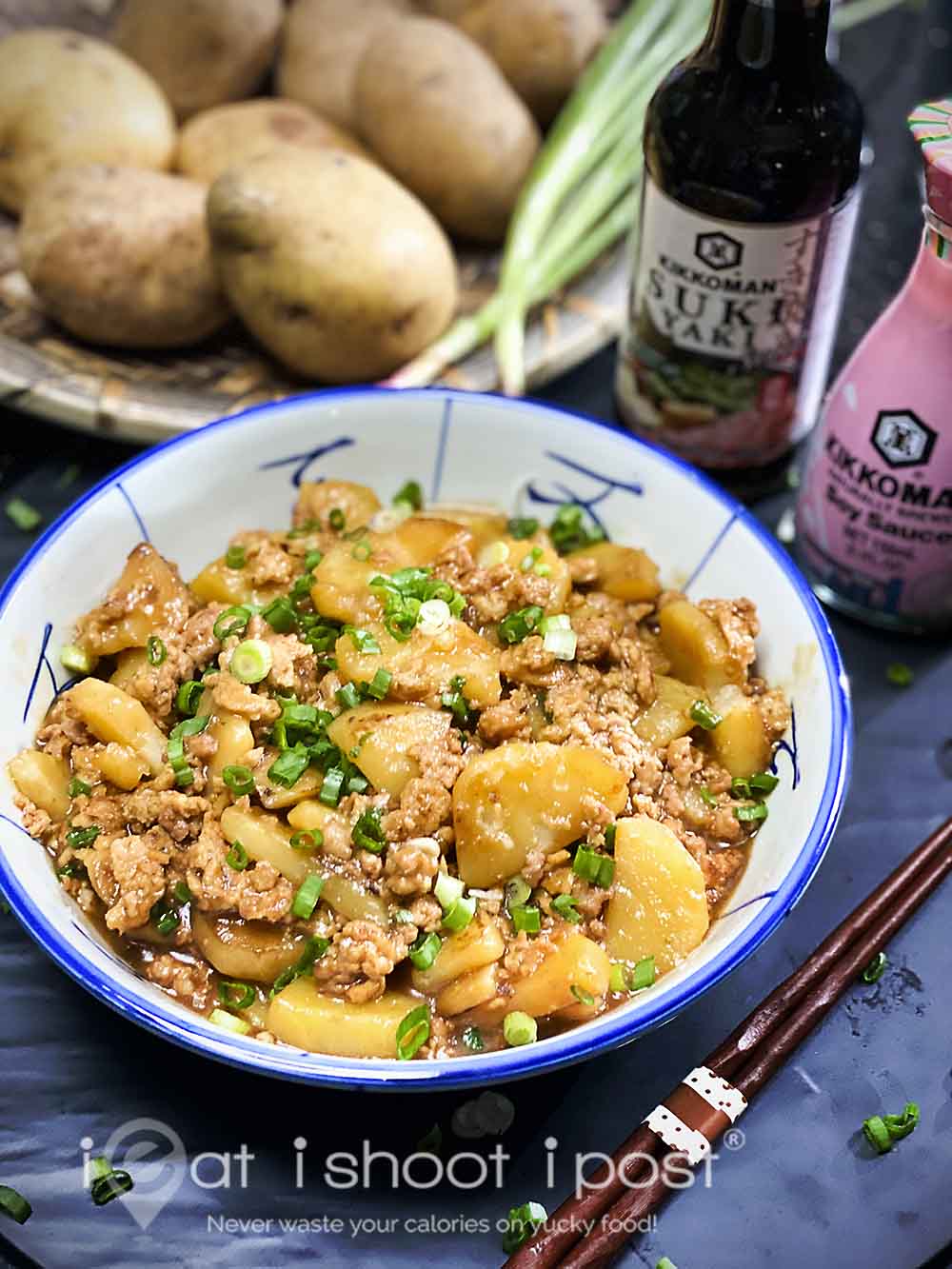 Ingredients
Method
Peel and slice potatoes
Squeeze water out of tofu and crumble
Add some oil into hot pan and pan fry potatoes till golden brown
Pan fry tofu till it forms a brown crust
Add minced pork and stir fry
Add sukiyaki sauce and stir fry
Add potatoes, 2 cups water and simmer for 10-15mins or until potatoes are soft
Add cornflour slurry to thicken
Garnish with green onions and serve!
Other recipes using Kikkoman sauces:
BBQ Soy Sauce Prawn
Dong Po Rou
Thai Prawn Vermicelli
Cantonese Style Steamed Codfish

Click here for the Youtube playlist of the all the recipes.
Disclosure: This post is written in partnership with Kikkoman.
Disclosure: Some links above are affiliate links, meaning, at no additional cost to you, we will earn a small commission if you click through and make a purchase.