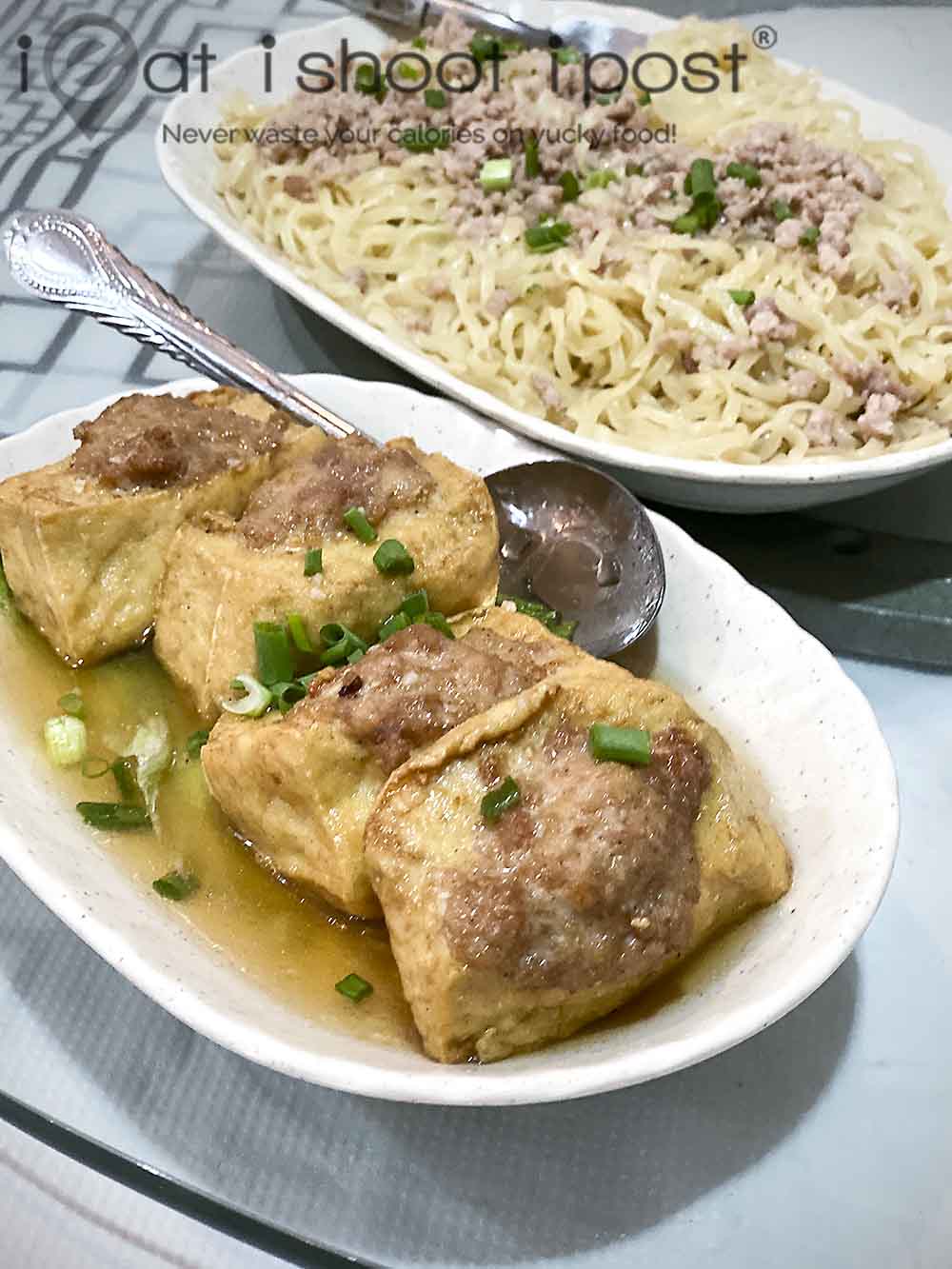 If you are Hakka, you would surely know about Plum Village restaurant.  It is one of only a handful of specialty restaurants serving Hakka cuisine and certainly the oldest.  Founded 52 years ago, by Mr Lai Fak Nian's father in partnership with a Hong Kong Hakka chef, it was originally located at Blk 94 Toa Payoh Lorong 4 before it moved to its present location in 1984.
There had been rumours that Mr Lai might retire and close the restaurant permenantly.  But thankfully,  his son is planning to take over the restaurant, so it looks like we will be able to enjoy this heritage restaurant for at least another generation!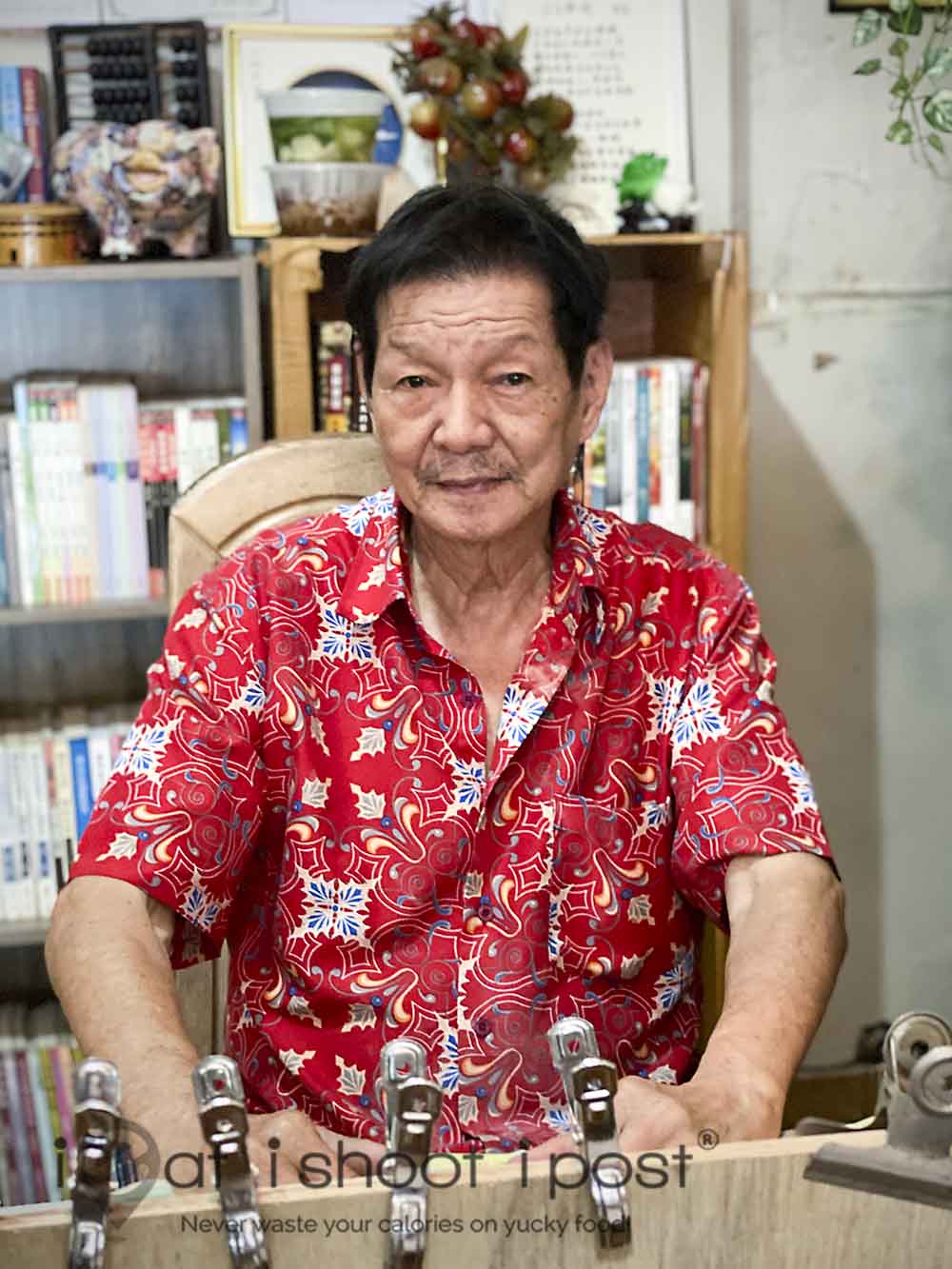 The posterboy of Hakka cuisine, and its most significant contribution our local food heritage has to be Yong Tau Foo.  However, what we know of as Yong Tau Foo is quite different from the original Yong Tau Foo which the Hakkas have been making for centuries.
It is said that as the Hakka people migrated Southwards, they were unable to get hold of wheatflour to make dumplings and so they started using tofu as a substitute and thus Yong (stuff) Tau Foo was born.  The traditional stuffing was minced pork since the Hakkas lived in the mountainous regions and had no access to fresh seafood.  It was only when they migrated to port cities like Singapore that the more familiar fish paste began to appear in Yong Tau Foo.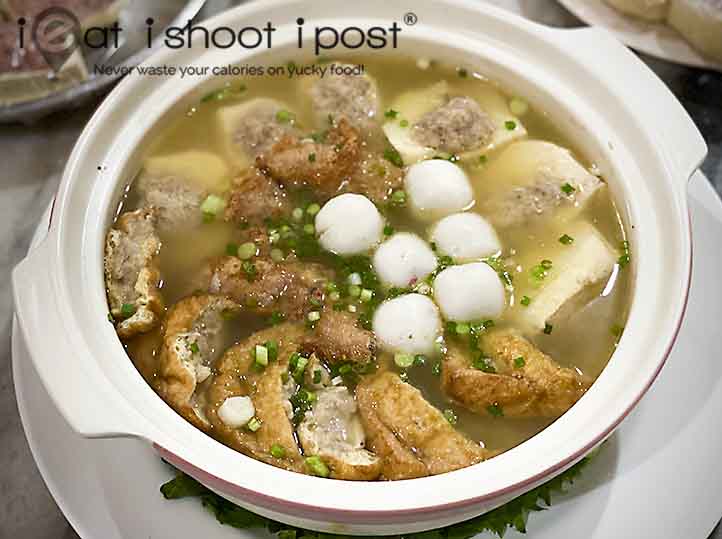 If you want to get a taste of traditional Hakka Yong Tau Foo, then Plum Village is where you will find it.  They offer two versions, one served with soup and a fried version braised in oyster sauce.  Mr Lai explained that the oyster sauce is not traditional since the Hakka people don't have access to seafood in the past, so it is something that the Hakkas started to do when they migrated to the Nanyang region.
The Yong Tau Foo is very good.  The meat paste is delicious and substantial. Both the soup version and the braised version are good in a homey way in that it is something you could easily cook at home.  Traditionally, the meat stuffing is made from minced pork and salted fish but at Plum Village, they add a small amount of fish paste to prevent the stuffing from shrinking too much, as well as fried solefish for flavour.  4.25/5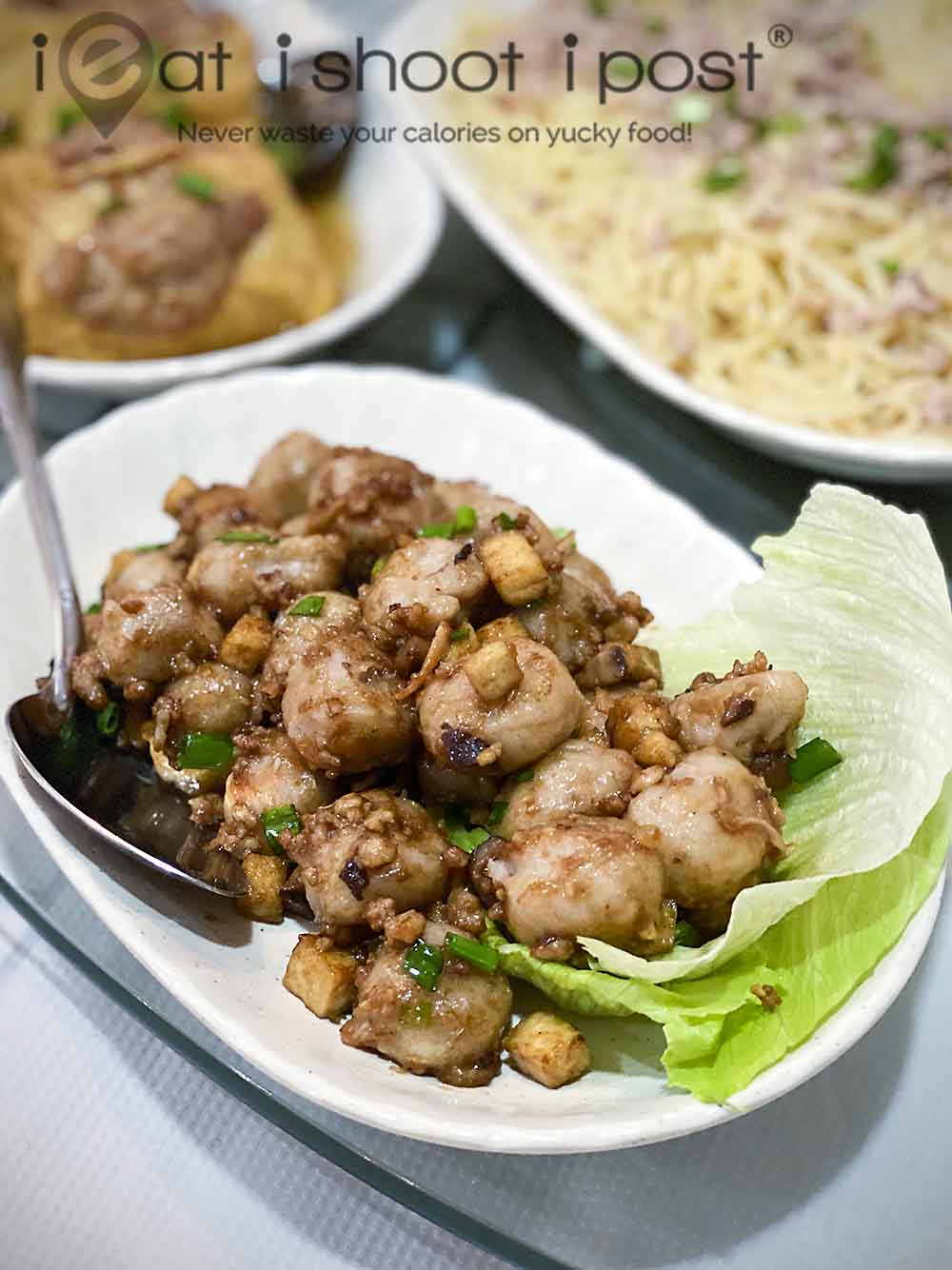 My favourite dish was the Suan Pan Zhi (abacus seeds).  I have eaten this at other places before, but the one at Plum Village is the best.  Mr Lai and his wife are still making it all by hand in the afternoons.  The flavour of the yam is very distinct and the texture is just perfect.  It is tender, yet has a very satisfying chew and the best of all, it has that elusive wok hei flavour!  I could easily just have a plate all by myself!  4.5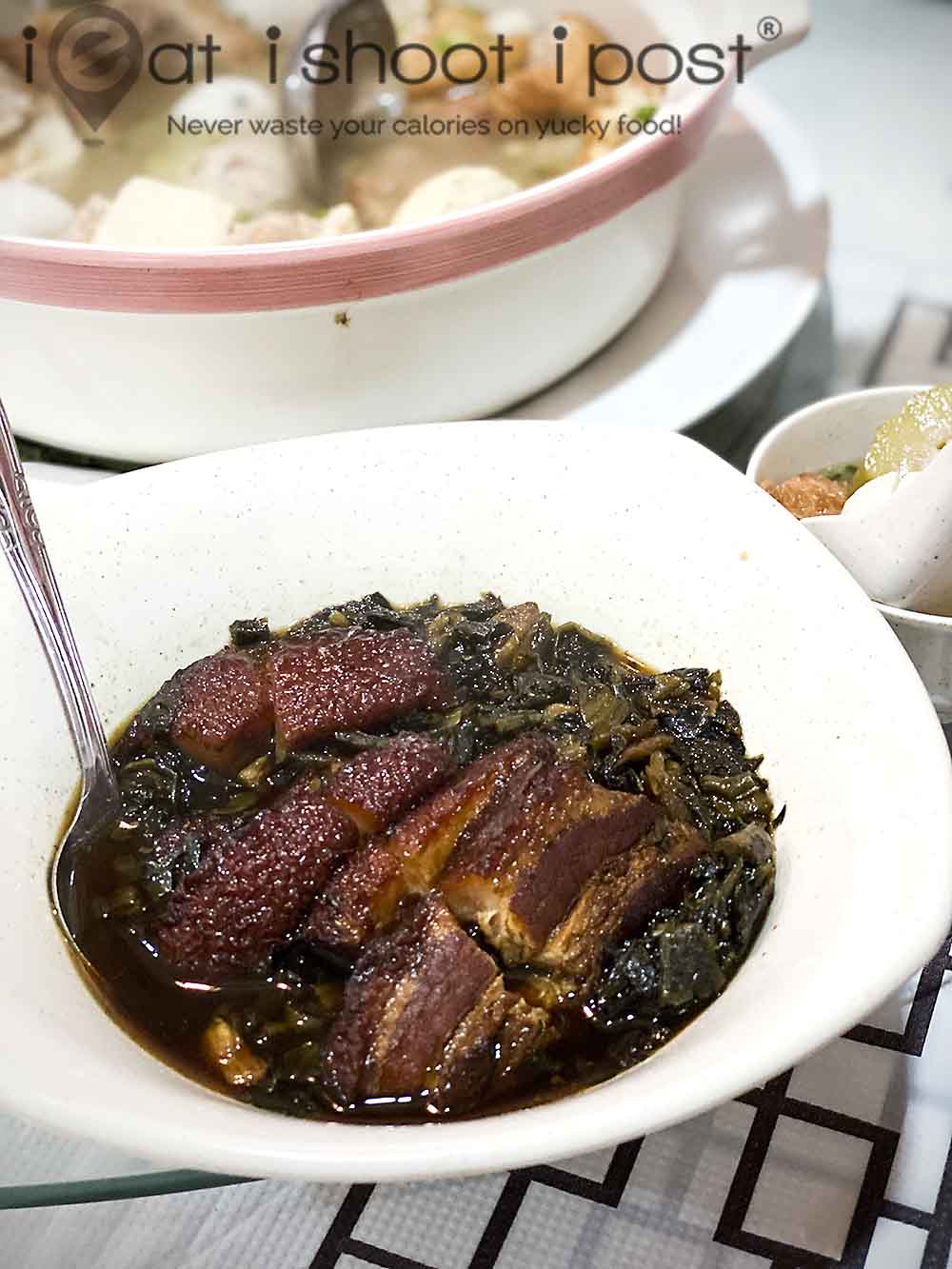 Their mei cai kou rou is good too.  I like that they deep fry the pork belly such that the skin is all wrinkly.  This is the proper way of doing kou rou and a lot of other places take a shortcut and miss out on the deep frying step.  Not the best I have ever eaten, but very competent.  4/5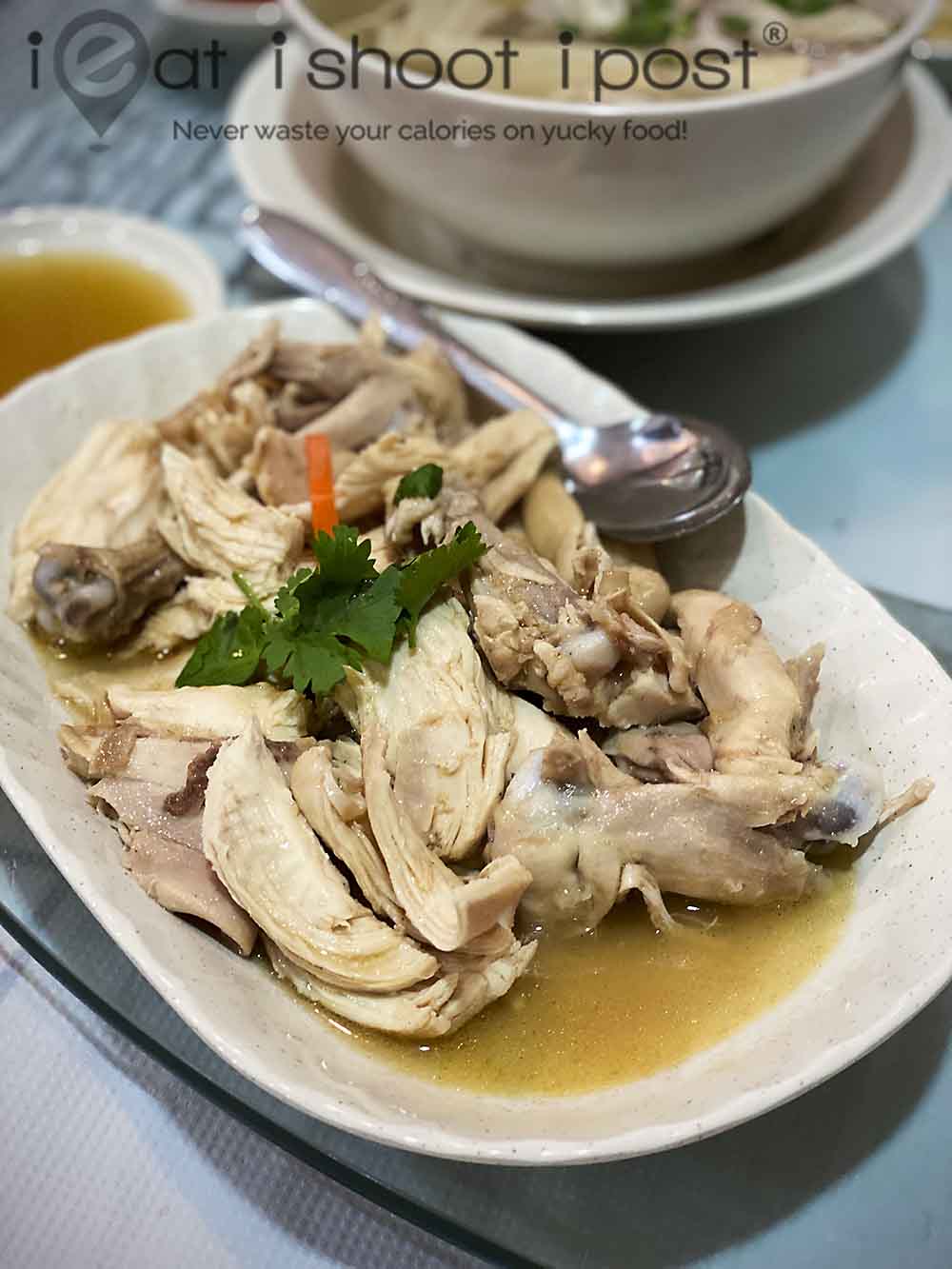 Salt baked chicken is another traditional Hakka dish.  Due to the volume, they don't actually bake the chicken in salt anymore. Instead, the chicken is marinated with sand ginger powder and steamed.  It has a distinctive taste but still lacked that salt flavour that you get from a chicken that is actually baked in salt.  3.5/5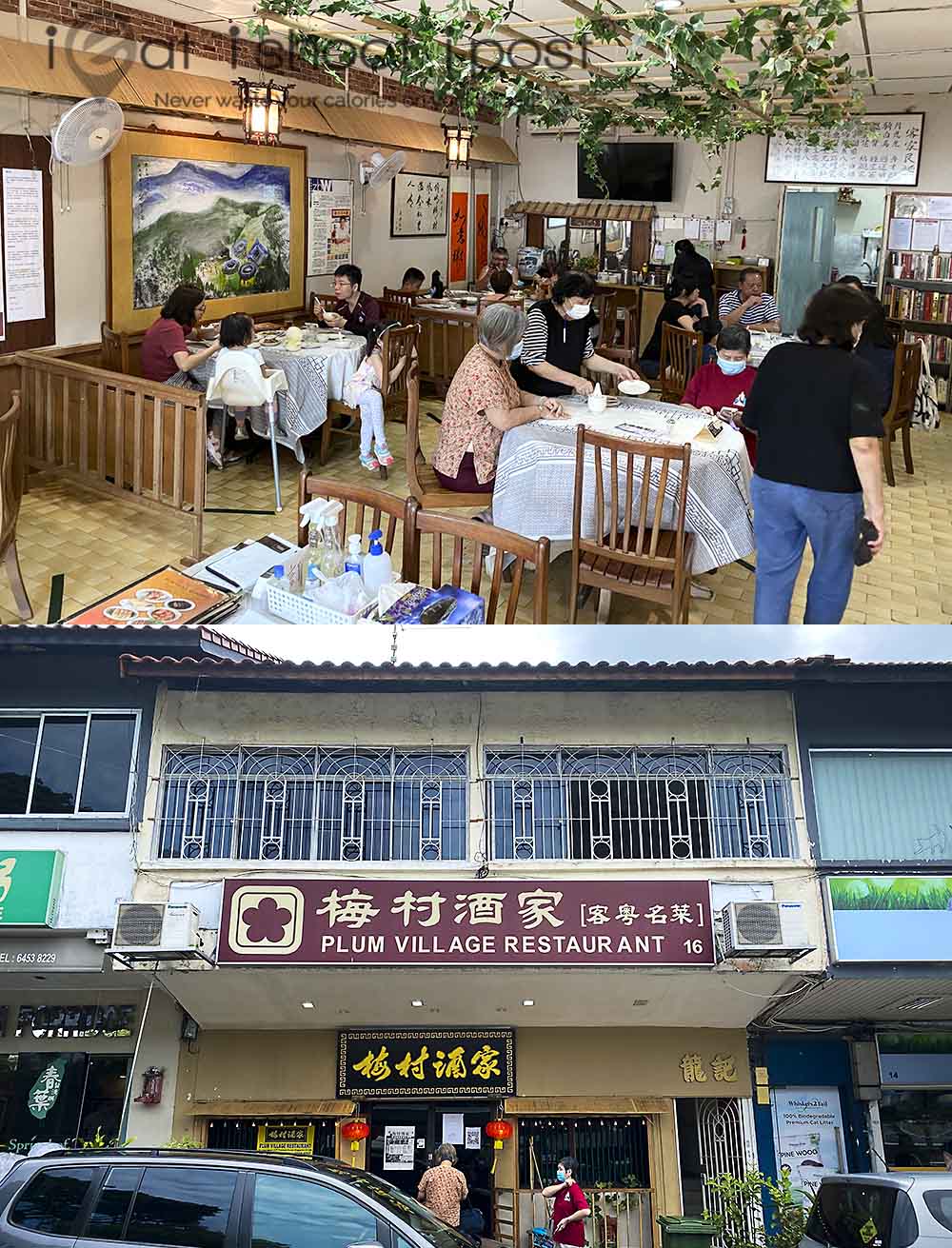 Conclusion
If you are looking for traditional Hakka cuisine, this is one of the few places you will find it!  The food has that rustic home cook feel to it and the place just oozes with old school vibes.