This stall is no longer in operations.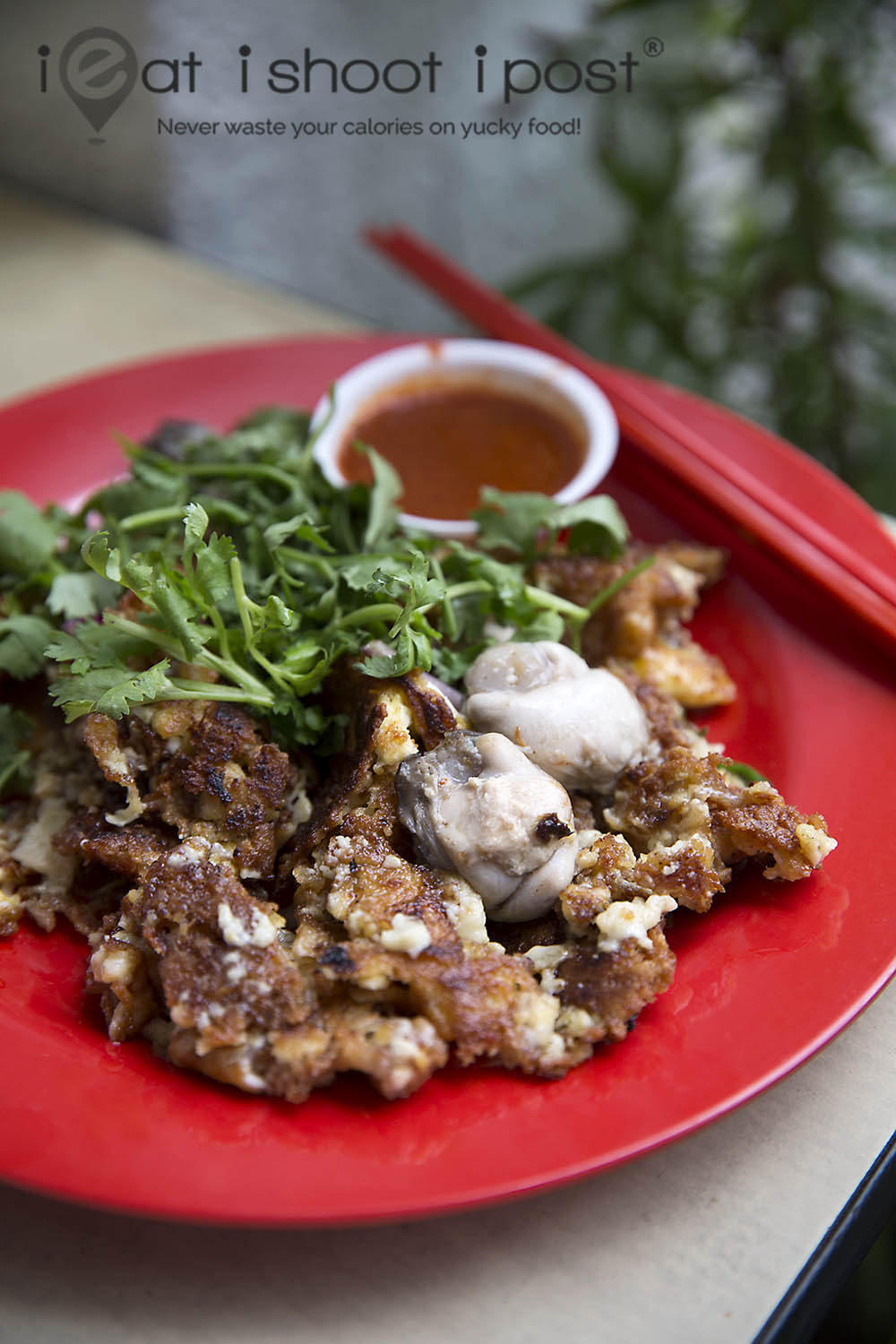 One of the best things about food blogging is to be able to capture bits of our culinary history which would otherwise be lost.   The famous hawkers who had served the best Hokkien mee, chicken rice and char kway teow  in the past are but a vague memory now and some are lost forever.  The stories of those fortunate enough to have been featured on TV or newspapers now lay dormant in vaults not readily accessible to the general public.  But in the era of blogging, these snippets of shared memories are now available at the swipe of a finger!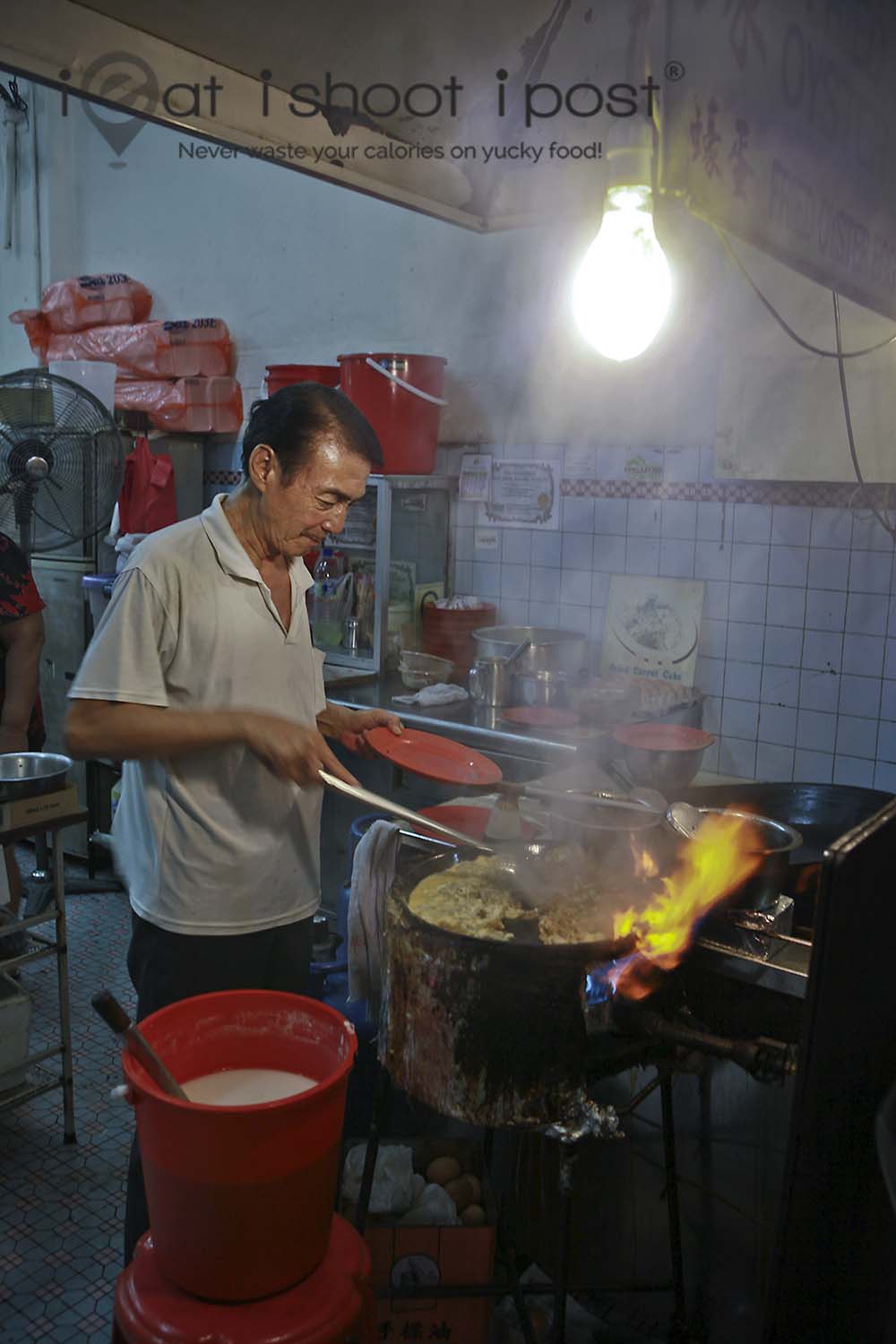 Today we pay tribute to the late Mr Lim Seng Hong who passed away during Chinese New Year this year.  I first met him in 2009 at the corner coffeeshop along Simon Road and was at once mesmerized by his frying technique.  His pan is tilted so that the oil drains to one side while the eggs crisp up on the elevated side.  Once the starch is crispy, the oysters are added and the pan bursts into tongues of fire that lick the luscious bivalves with its smokey aroma!  His pan used to be located at the outer perimeter of the coffeeshop, so it is hard to walk past his stall without noticing the pyrotechnics!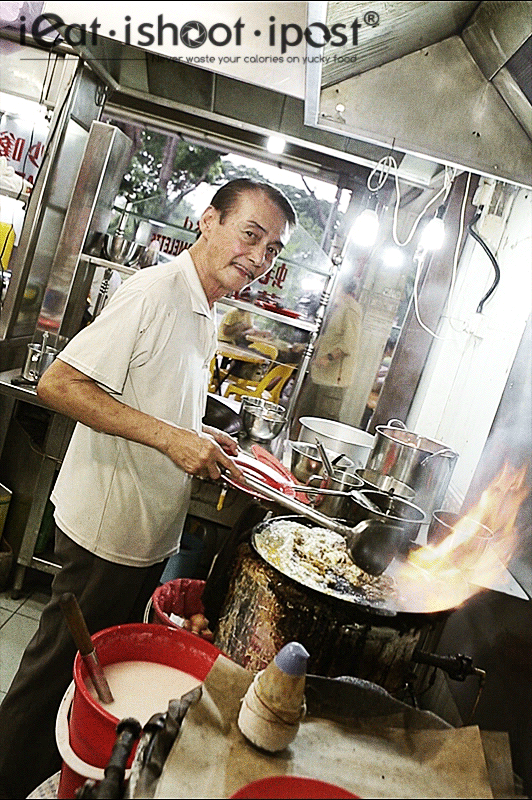 When the corner coffeeshop underwent renovations, he moved his stall to the next coffeeshop down the road where Punggol Nasi Lemak is. I have visited him a few times while he was there but I have always felt that the location did not have the same magic as old place opposite Kovan.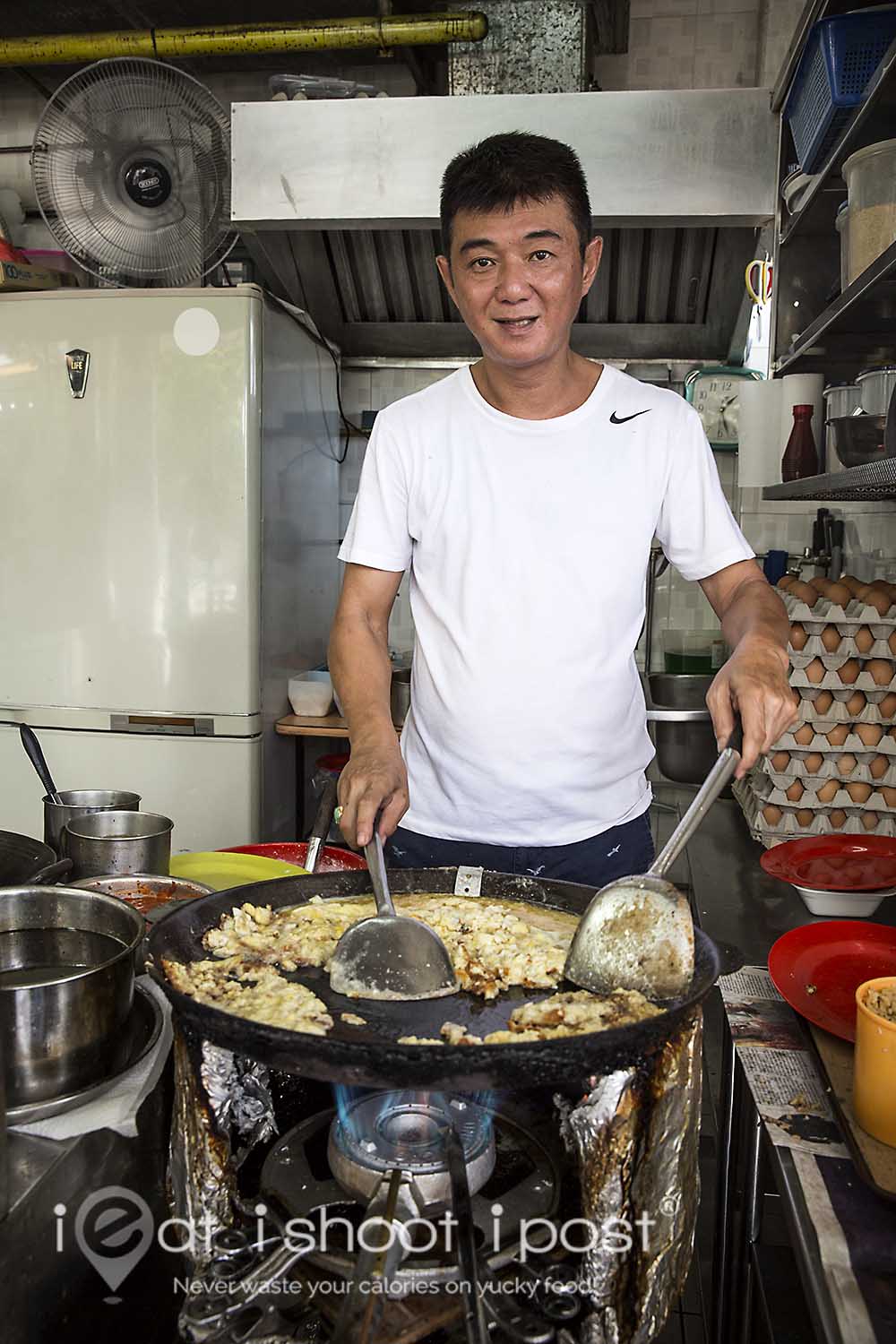 Earlier this year, his son Mr Lim Poh Pin, was invited to move back to their old stall space.  Unfortunately, Mr Lim had succumbed to lung cancer before they managed to move back.  The younger Lim, 46 had been helping his dad since he was 18 and had learnt the ropes over the years, but his dad always insisted on frying the oyster omelette himself and left him to serve the customers.
I would be lying if I told you that the younger Lim's oyster omelette was up to the standard of his dad's.  However, I think he is almost 9/10th of the way there.  It just lacked that smokey aroma that his dad used to be able to capture.  Like his father's version, the oyster omelette is fried till it is shatteringly crisp which takes time and patience, so be prepared to wait if it is crowded!  4.25/5
Conclusion
It's really good to have Simon Road Oyster Omelette back at Simon Road!  Even though the place has been renovated, it still has that old world charm and it just seems so right to eat oyster omelette at a busy cross road junction under the street lights!
This stall is no longer in operations due to health issues.