Update: Daddy's Kitchen is no longer operational.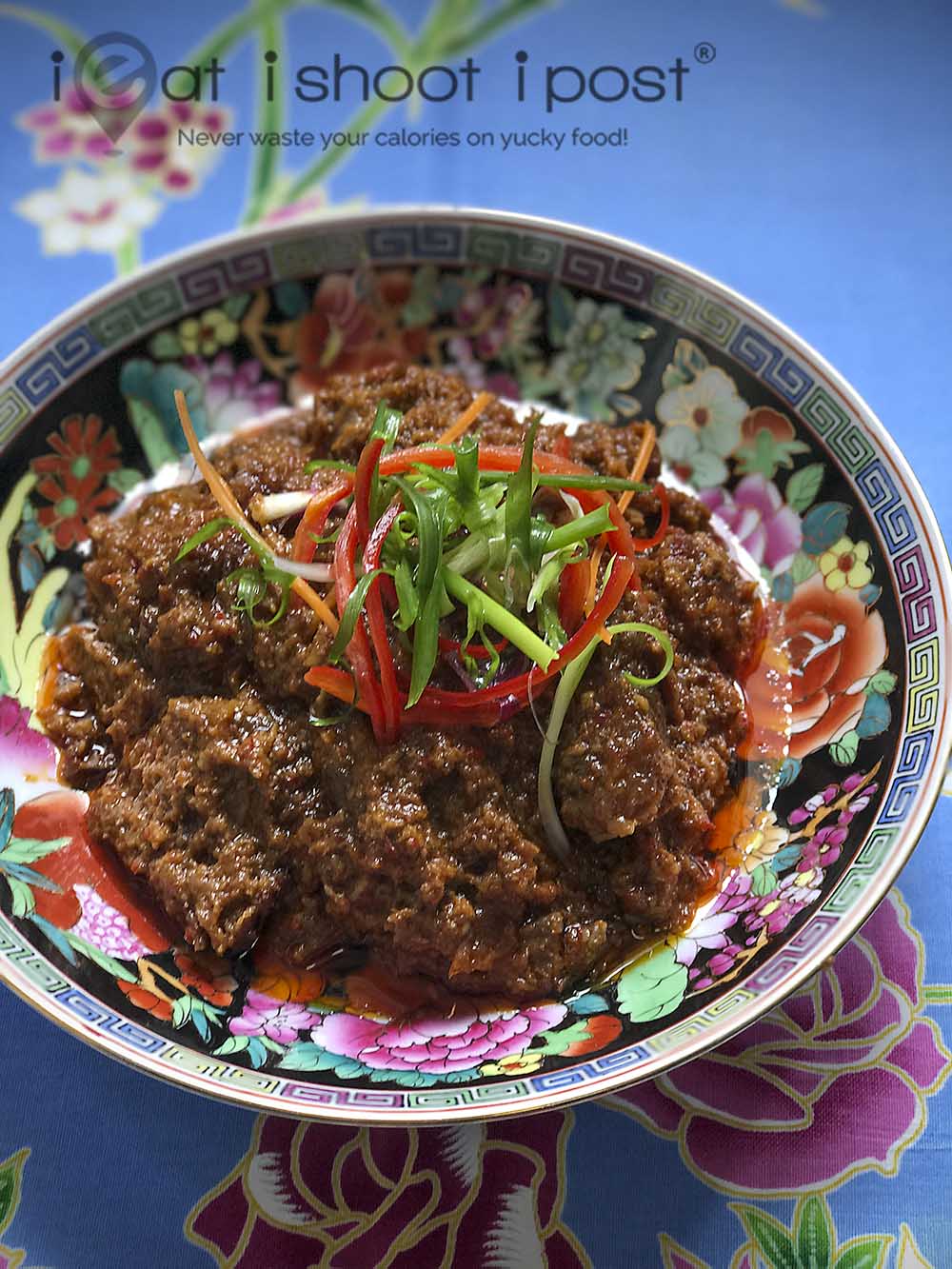 Daddy's Kitchen: Come home for dinner! Why do people always say home-cooked is best?  Well, for one thing, it is getting more difficult to get a decent home-cooked meal nowadays.  When you mention home-cooked, most of us will reminisce about the good old days when mum used to go to the market in the mornings to prepare the day's dishes and everyone would have dinner together. Nowadays it is not uncommon to hear of families who eat out by themselves every day and for them, a good home-cooked meal has become a luxury.  Some might only get to eat a decent home-cooked meal when they visit mum's place.  Indeed, some mums use the home-cooked meal as an incentive to bring the family back for a visit.
So what do you do if you are yearning for a home-cooked meal and are a bit paiseh (shy) to invite yourself over to a third aunt's house for a meal?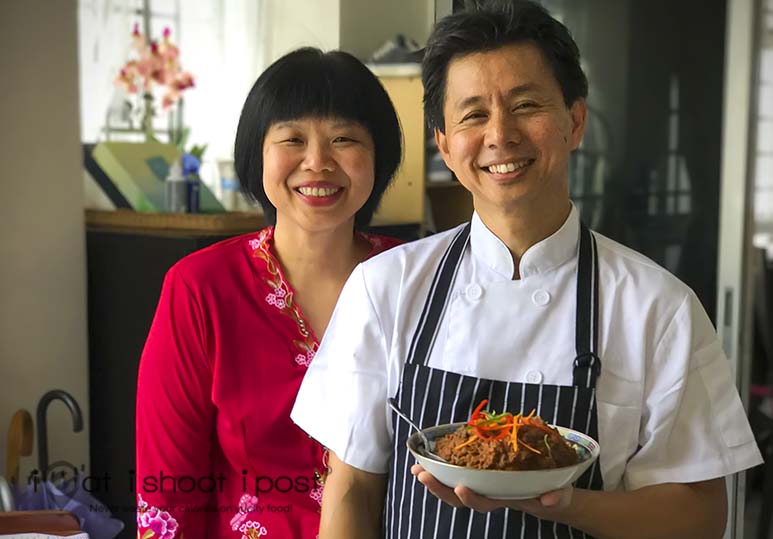 In the age of smartphones, the answer can often be found in an app.  Need a ride?  There's an app for that.  Need a handyman?  There's an app for that.  Need a mum to cook you a meal?  Yes, there is an app for that too!  Apps like HCOOK, Heartland Chefs and Share Food Singapore are now making it possible for anyone to buy a home-cooked meal.  The only question is, who do you buy it from?
Well, if you are after some really good beef rendang and ayam Kapitan then I can recommend my friend Leon from Daddy's Kitchen: Come home for dinner! I have known Leon for a few years now and got to taste his dishes whenever we have a pot luck, so I am very confident about his cooking prowess.
Leon was trained in Shatec before he started work in hotels like Westin and Shangri-la and very soon showed his cooking talent when, as an apprentice,  he won the gold medal at the FHA  International Salon Culinaire.  He went on to become the head chef at Palm Inn restaurant before opening his own chap chye png stall at Temasek Polytechnic Design Pad canteen from 1996 to 2008. (Any ex-students here?) He and his wife Eleonor were then called to become full-time missionaries and so he kept his apron and chef's hat for the last 8 years.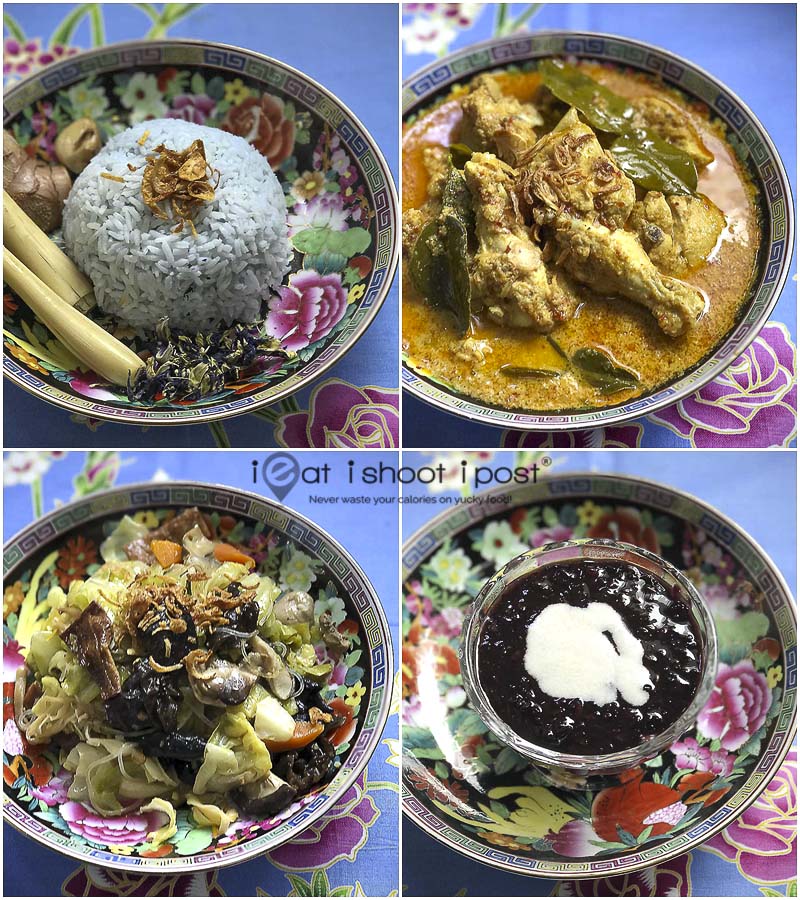 Leon has decided to don the apron again for a season to raise funds for his daughter's tuition fees. His signature dishes are now available through the HCOOK app.  You can order his beef rendang, ayam kapitan and other dishes arrange to pick it up from their home in Pasir Ris, or have it delivered to your place!  It's a great idea if you don't cook but want to provide your guests with a really good home-cooked meal!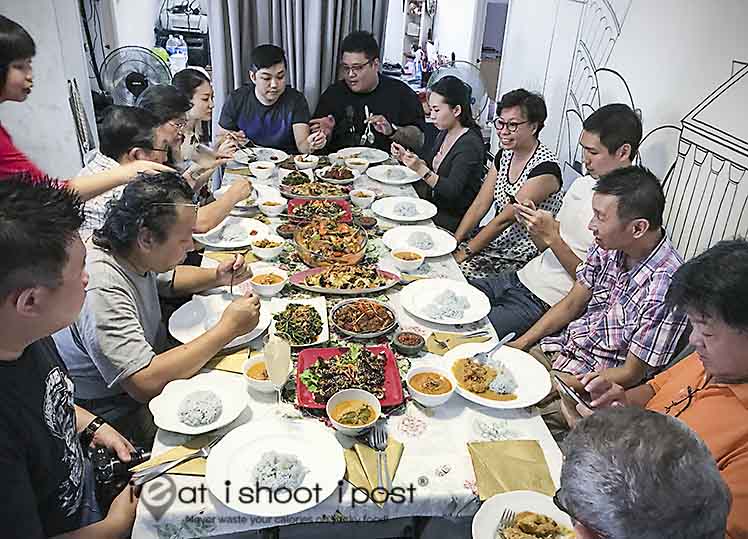 They are also opening up their home for those who want to organize a tok panjang.  Our cell group had a wonderful meal and got to savour his assam fish, black bean sotong, chap chye, beef rendang, ayam kapitan and blue rice!  Leon has a wide repertoire of dishes, so you just have to give him a budget and let him know what dishes you like to eat!
Conclusion
Have you been wondering where you can buy some delicious home-cooked beef rendang and ayam kapitan?  The answer is right at your fingertips!  Just whip out your smartphone and order from "Daddy's Kitchen".  You can also contact them through their Facebook Page to organize a tok panjang for your group!  Stop eating out and "Come home for dinner!"