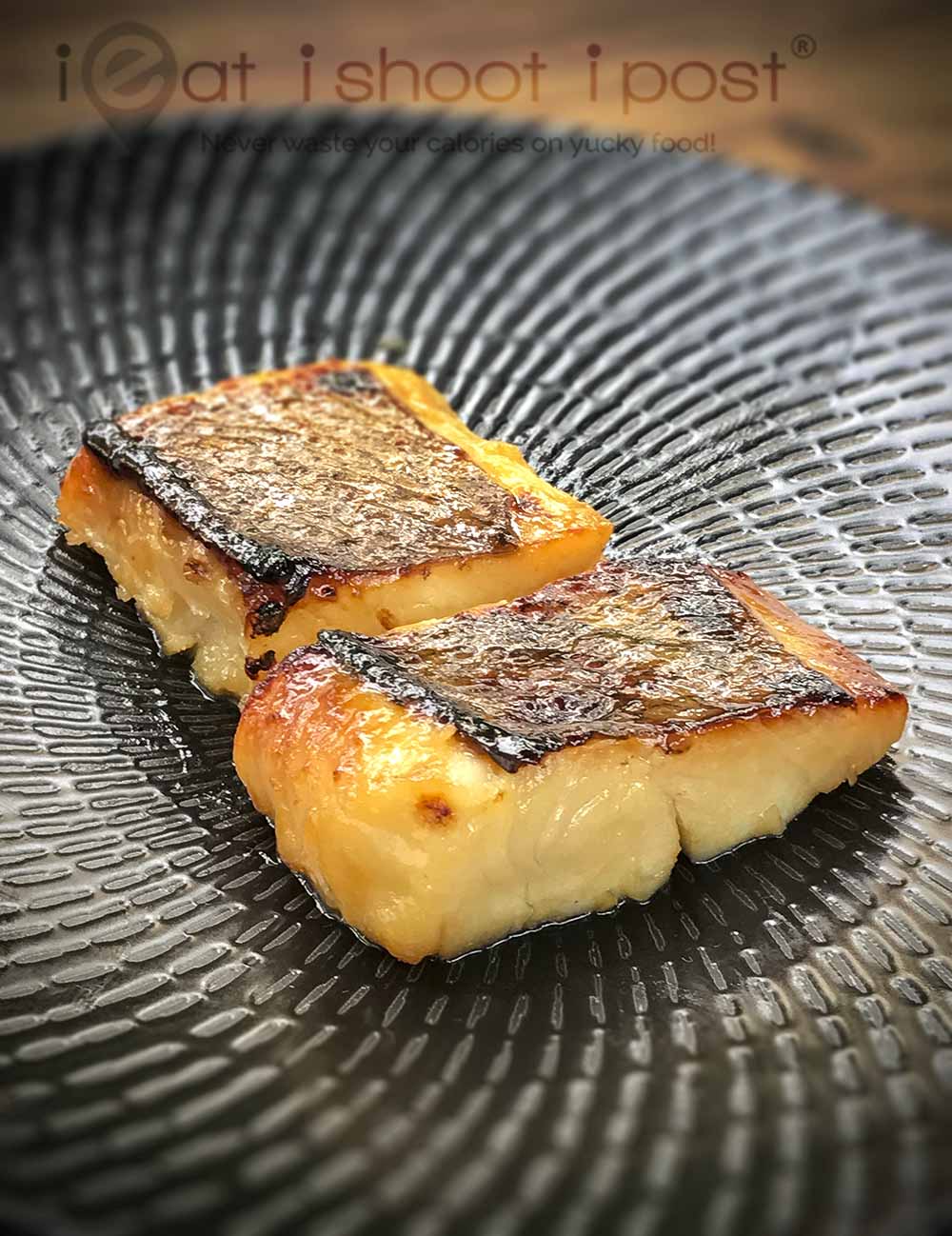 There are a few dishes in my life which are so delicious when I first ate them that they can be classified as milestones in my culinary journey. Miso marinated codfish is one of them. Give me a piece of miso marinated codfish and a bowl of Japanese rice and I would be happy as a puppy getting a belly rub.
The great thing about this dish is that it is really easy to make.  The only thing is that it does take some forward planning.  But once the fish is marinated, you can simply remove it from the fridge, grill it and have a super delicious meal within 30 mins!
This recipe is from Chef Morimoto and works really well with any white, flaky fish like codfish, sablefish or even batang (Spanish mackeral) which you can get fresh from the market.  You will need white miso for this dish and if you can get Saikyo miso, a sweet white miso, that would make the dish even more delicious!
Now onto my Sakana no Misoyaki Recipe: Miso Marinated Fish – ieatishootipost
Ingredients
1 cup white miso
1 cup granulated sugar
2 Tbsp sake
2 Tbsp mirin
4 pieces skin-on fish fillet
Method
Put miso, sugar, sake and mirin in a small bowl and heat it up gently in another pot which is filled with 1 inch of water.  Stir until the sugar is completely melted and set aside to cool.  This marinade can be kept in the fridge for future use.
Pat and dry the fish fillets and cover with miso.  Place in a plastic bag, remove the air and marinade in the fridge for up to three days.  You can use it after one day of curing.
To grill, remove fish from marinade.  Remove most of the marinade from the surface of the fish and place it, skin side up on a lightly oiled foil lined baking sheet.  Preheat the oven grill to the highest setting.  Place the fish on the upper shelf about 4 inches from the heating element and grill till the skin just turns black, about 6- 8 mins.  Turn the fish over and grill for another 1-2 mins till it is cooked.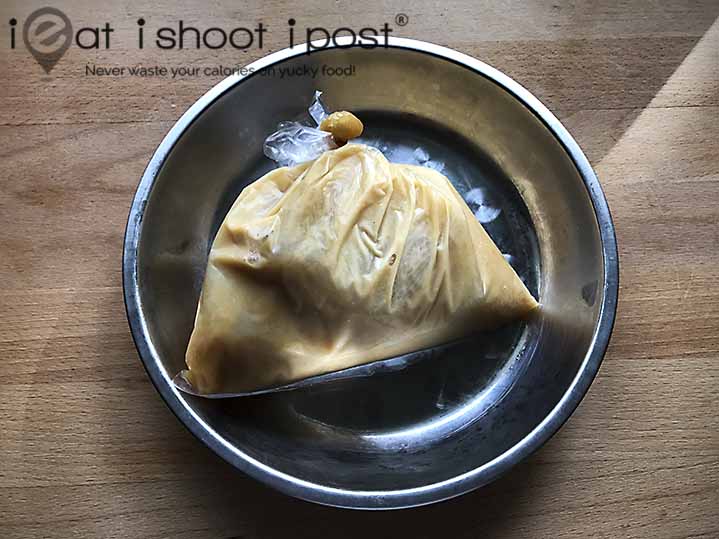 Marinade the fish in the fridge for up to 3 days.
Remove the marinade and discard.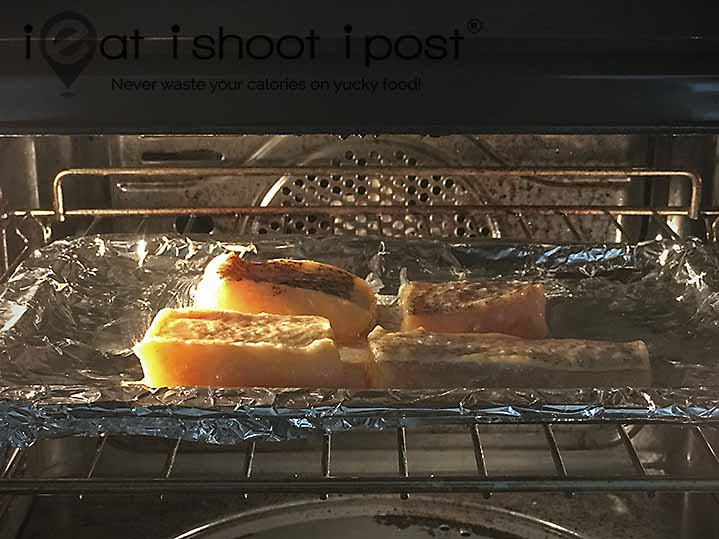 Grill at highest setting.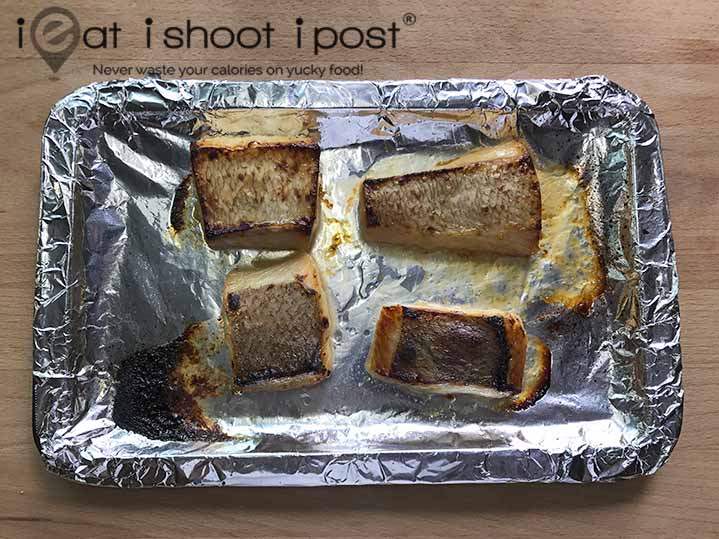 Now we are ready to flip the fish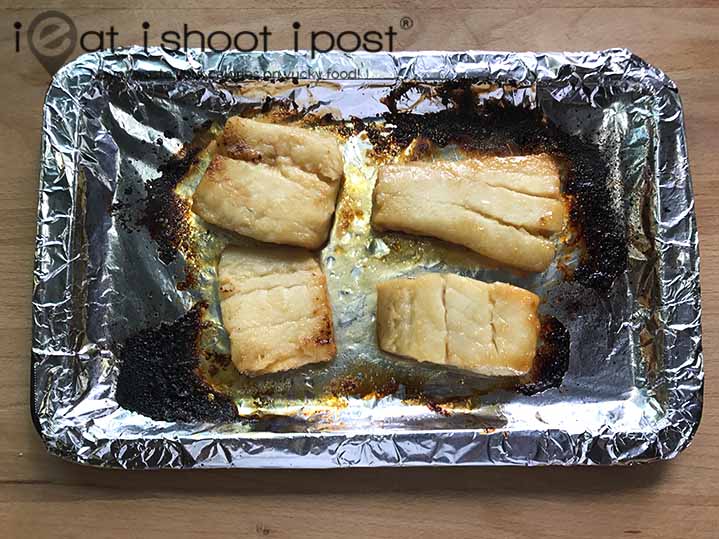 Serve immediately.
Here is the dish I made using Chilean Seabass with the same recipe.  The Chilean Seabass flakes nicely and the omega 3 oils make the dish a joy to eat with rice!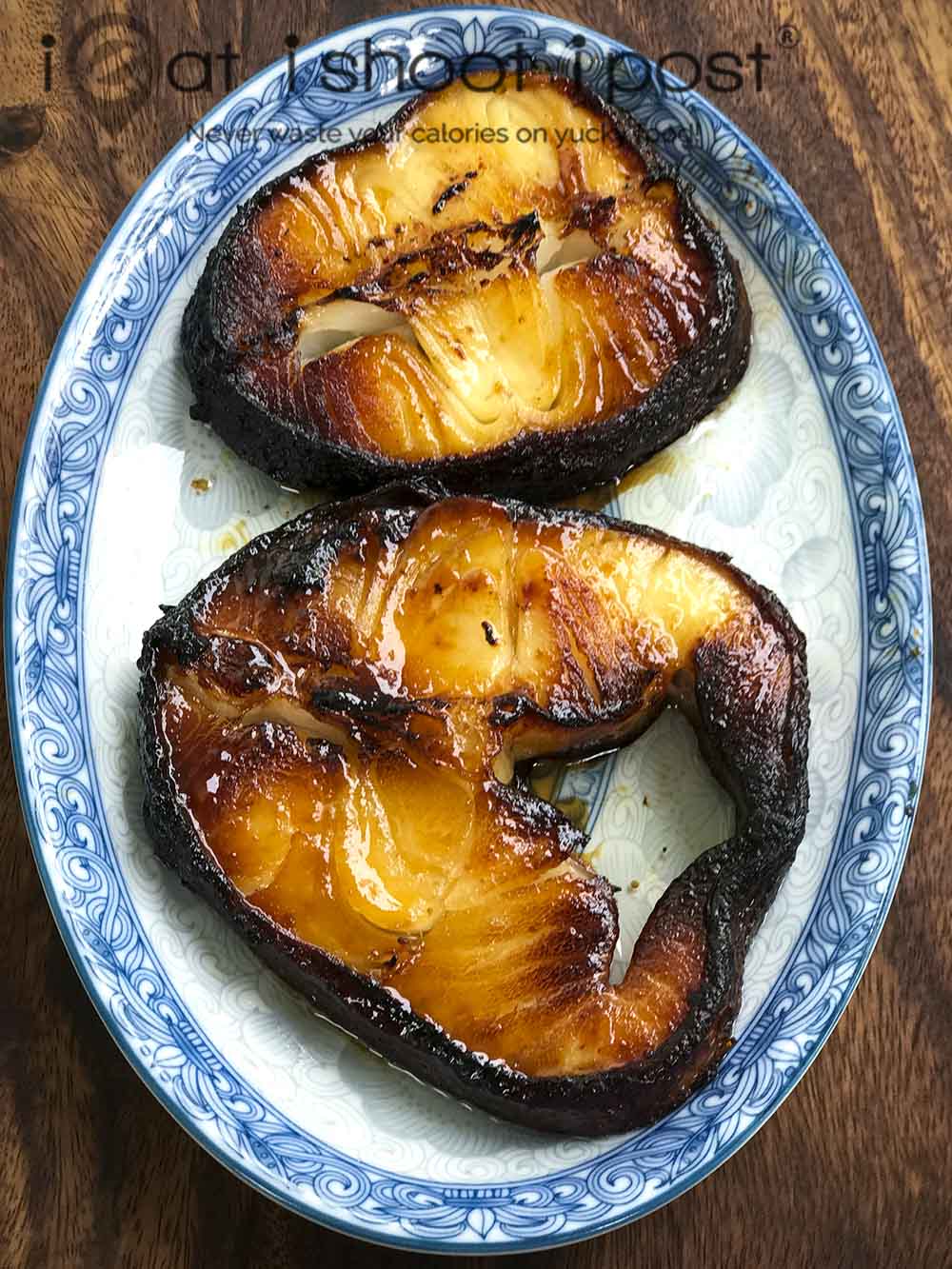 Reference:
Mastering the Art of Japanese Home Cooking: Masaharu Morimoto
Disclosure: Some links above are affiliate links, meaning, at no additional cost to you, we will earn a small commission if you click through and make a purchase.