With PK, yummiedummies, iwatch_ueat, liverpool and smart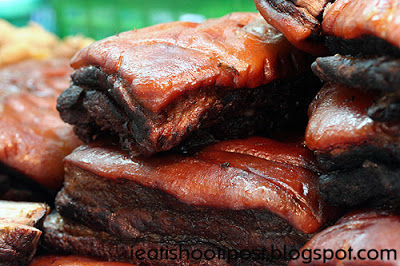 This stall is famous for serving out a braised wild boar. Since I have not eaten wild boar in recent memory, I decided to try it out to see what a pig on the wild side would taste like.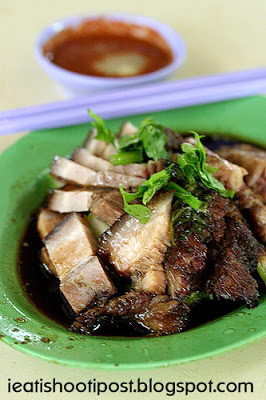 We were dissappointed to find that instead of wild boar, they now serve regular pork cooked with the same receipe. Aiya, so this is just ordinary Kway Chap right? Wrong. The taste of the braising sauce was quite different from Kway Chap, being a little less sweet and more aggresive. Maybe my mind was still playing tricks on me since I was still associating the dish with the wild boar. I don't know.
Conclusion
Quite an uncommon find nowadays even though it is not strictly wild boar. Still, its something unique for pork lovers to try. 3.75/5