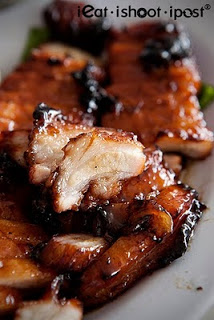 Registration is closed! Thanks for the overwhelming response!
Many readers have been writing in about wanting to attend the food photography workshop, so we are organizing the next one in July!
This time round, we will be holding it at Tetsu Japanese Restaurant, and the chef has created a menu specially for our session!
Here are the details:
Venue: Tetsu Japanese Restaurant, Tanglin Mall
Date: 24 July 2010
Time: 2pm
Price: $45 nett
Program:
1.45pm Registration
2.00pm : Lecture on Food Photography
2.45pm: Food is served, Shooting begins!
Menu:
1. Temari Sushi – Salmon & Prawn Sushi
2. Sake no Anchovy Yaki – Grilled Salmon & Anchovy
3. Tori no Karaage Umeshisotumi – Deep-Fried Chicken
4. Sashimi Moriawase – Assorted Sashimi
5. Tebasaki – BBQ Mid-Joint Chicken
6. Ebi no Yubaage – Deep-Fried Prawn Wrapped with Beancurd Skin
7. Takemoko Tosami – Braised Bamboo Shoot
8. Macha Mousse – Green Tea Mousse
You can read about the previous session
here
.
You can read about Tetsu
here
.