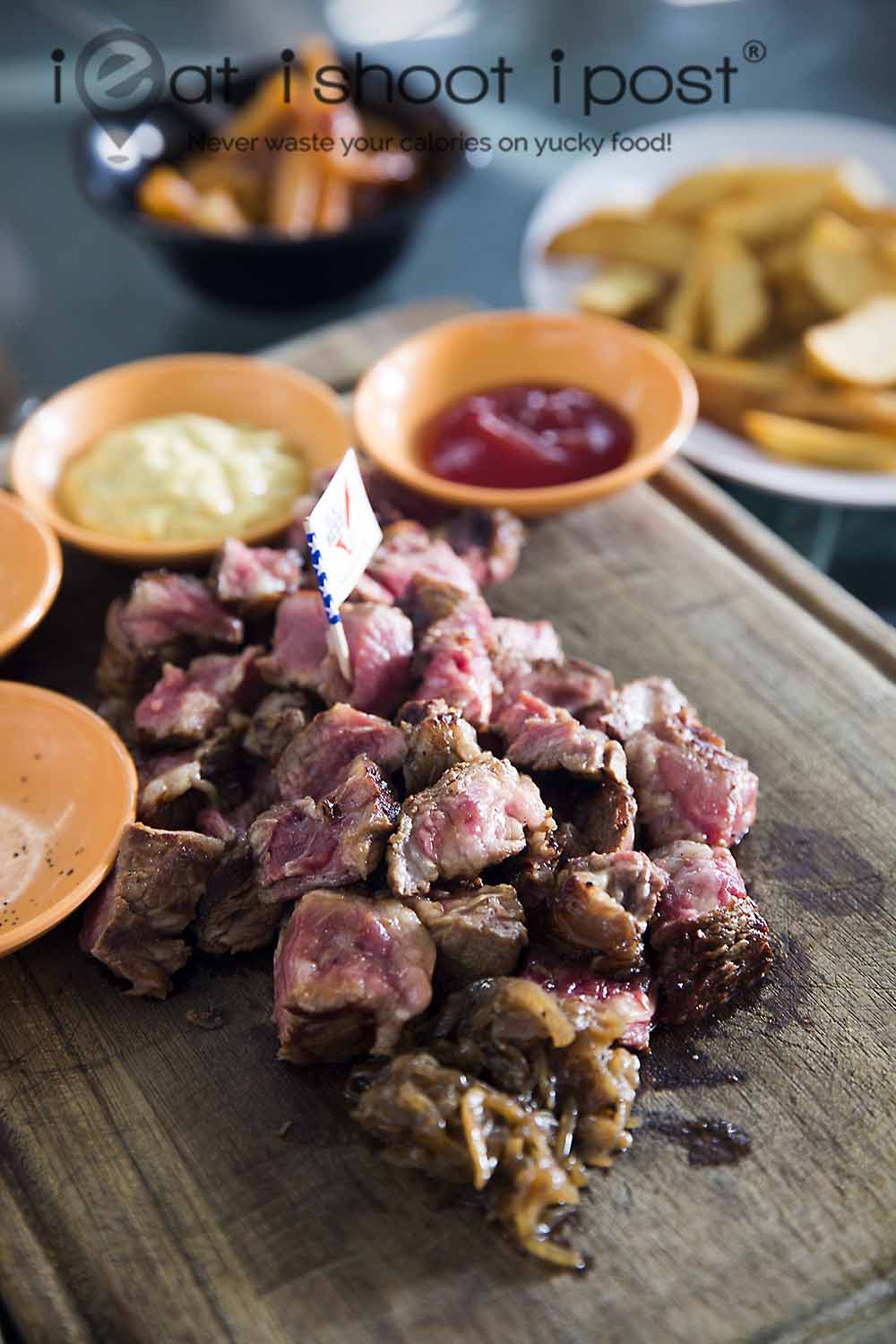 When I first wrote about New Ubin Seafood in 2011, they were still located amongst the automotive workshops in Sin Ming.  The place was the unusual place to find a zi char but it suited New Ubin's founder, Pang Seng Meng, really well as it was the kind of ulu (remote) place that would remind you of Pulau Ubin itself!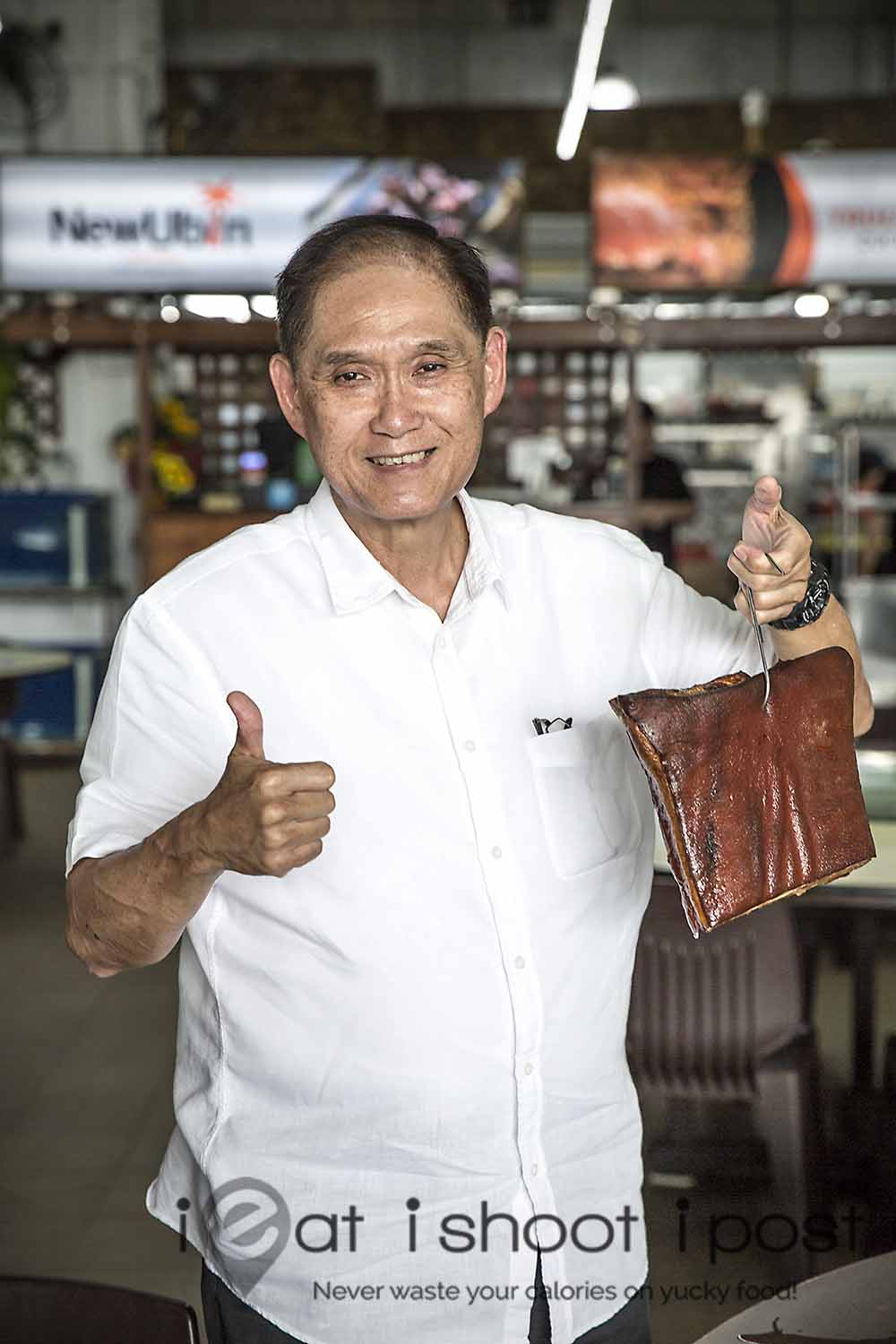 What set New Ubin seafood apart from the other zi char was the owner's own love for beef and meats in general.  And, he wasn't afraid to bend the rules.  So what if you served a ribeye steak in a zi char.  No one said you couldn't, right?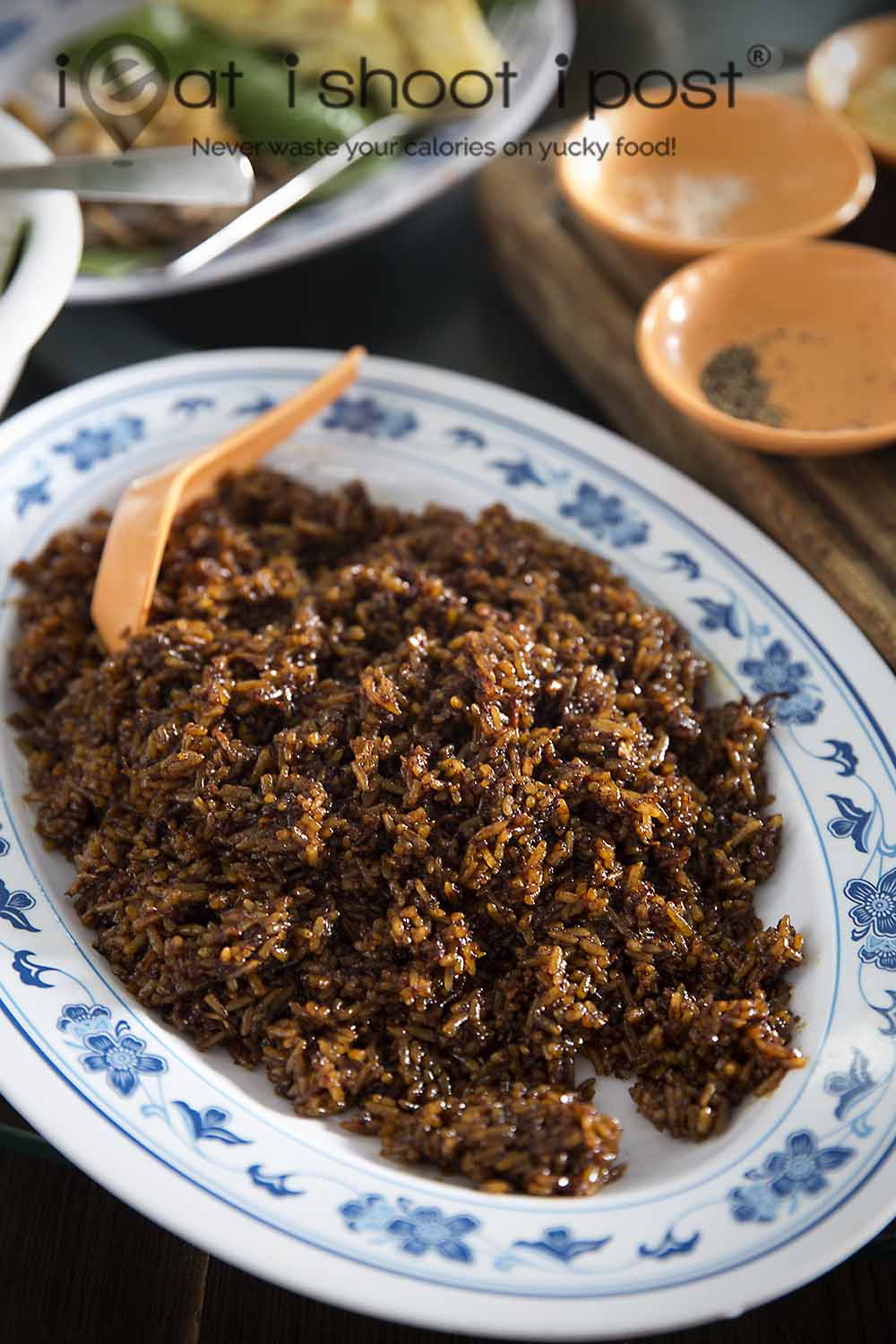 The zi char ribeye steak turned out to be a great idea and very soon, everyone got wind of this quirky zi char place in the middle of nowhere which served mean beef steak!  But that was not all.  The thing that really made them an internet sensation was the "heart attack" fried rice which was rice fried in rendered beef fat!  Now that is one thing you can't find in a steakhouse!
Fast forward 8 years and after closing their original place and opening two rather fancy restaurants at Hillview (now defunct) and Chijmes, New Ubin has returned to its roots by opening their new zi char place in yet another remote industrial estate!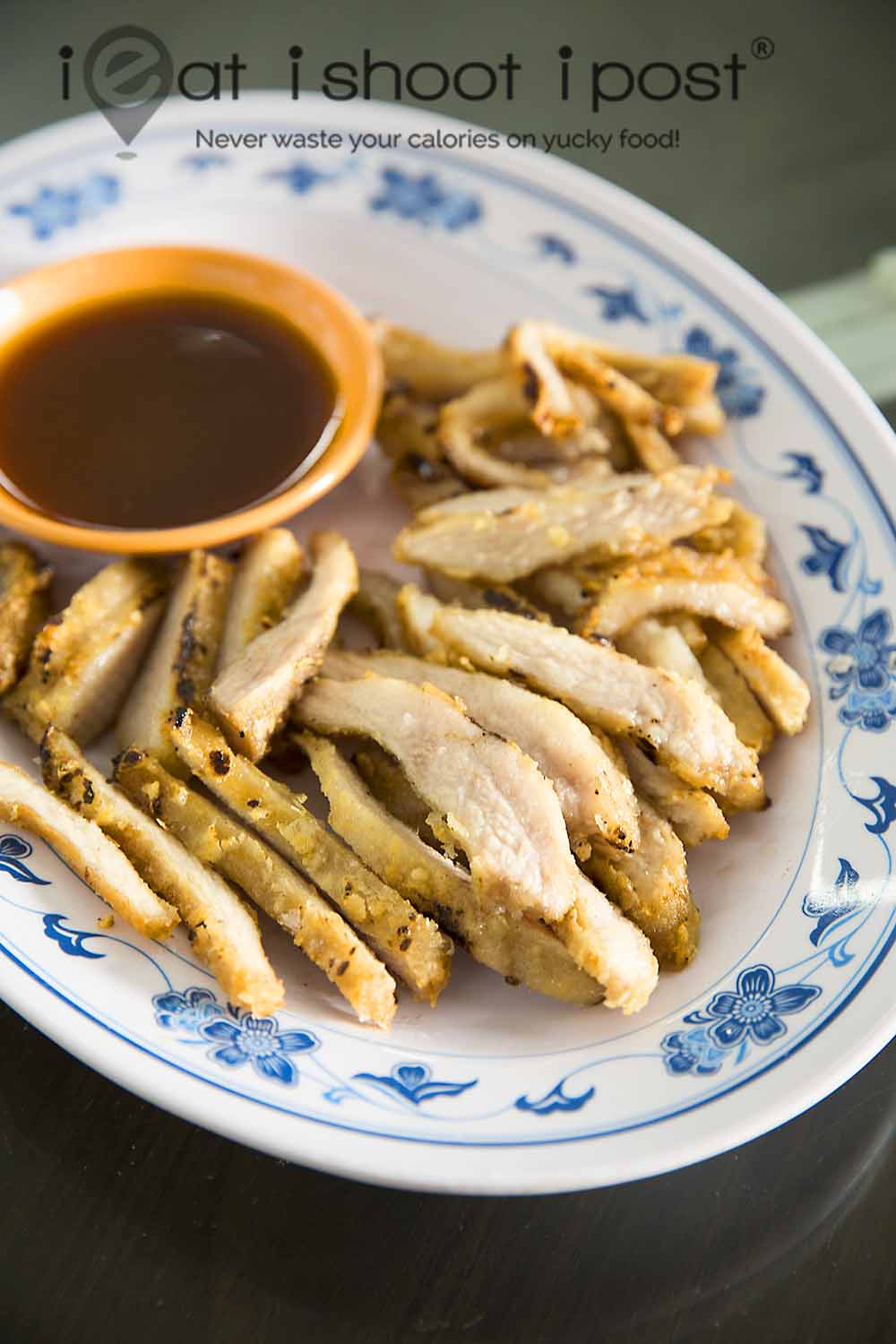 Aside from the beef steak, meat lovers can also enjoy other meaty dishes like the crispy fried pork jowl which has been sous vide (whoever heard of zi char using sous vide?), then fried, then grilled.   It's tender, crispy and smokey and goes very well with beer!  4.25/5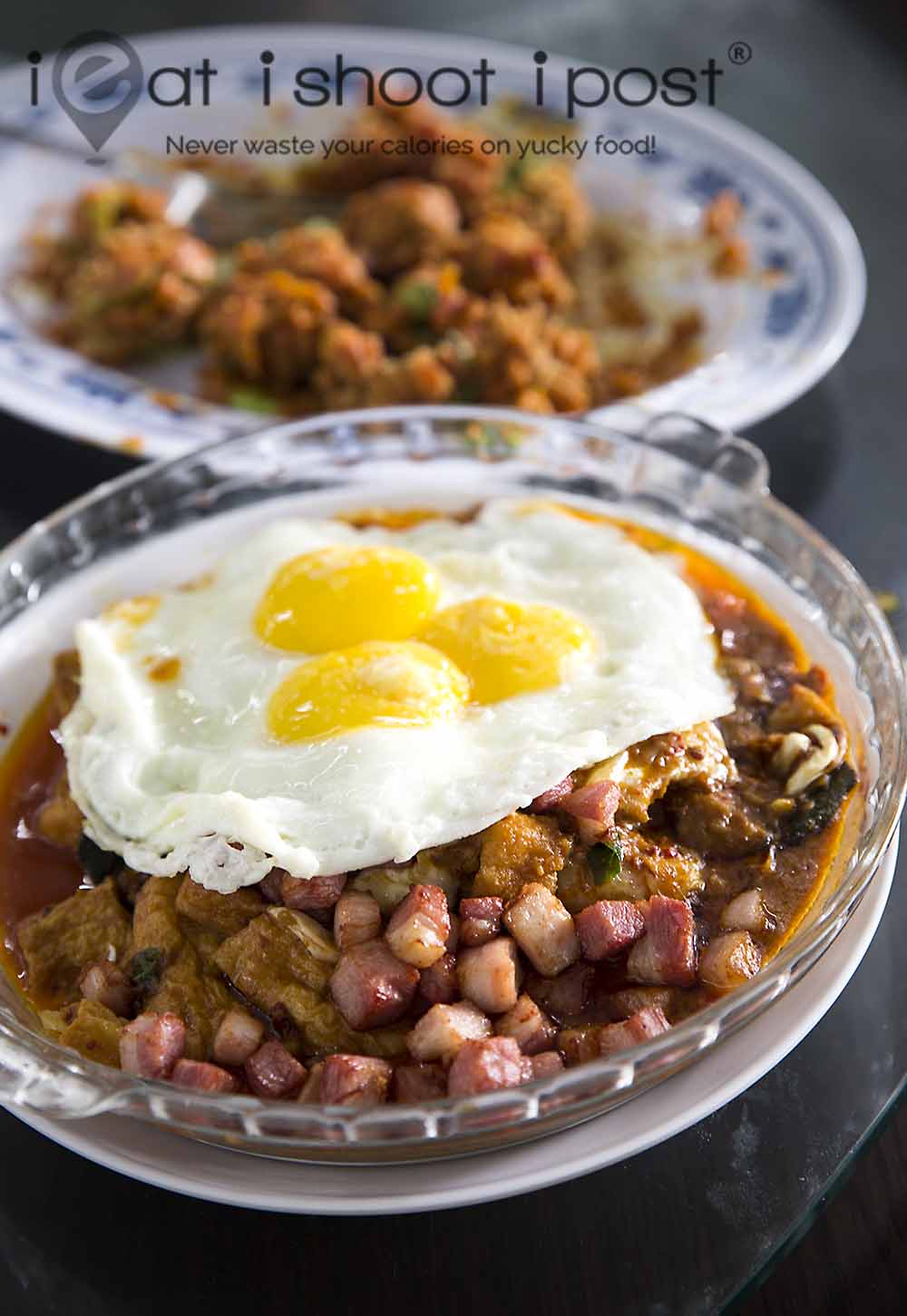 They also have smoked pork belly which is first cured for 7 days before being left in a smoker for another 7 days, (whoever heard of a zi char that uses a smoker?)  I had the smoked pork before with just a honey glaze and it was very good.  Now they have a curry dish with the pork belly and topped with sunny side up eggs!  Very unusual, but it actually works pretty well.  Best for those not on a keto diet as this one begs for a bowl of rice!  4.25/5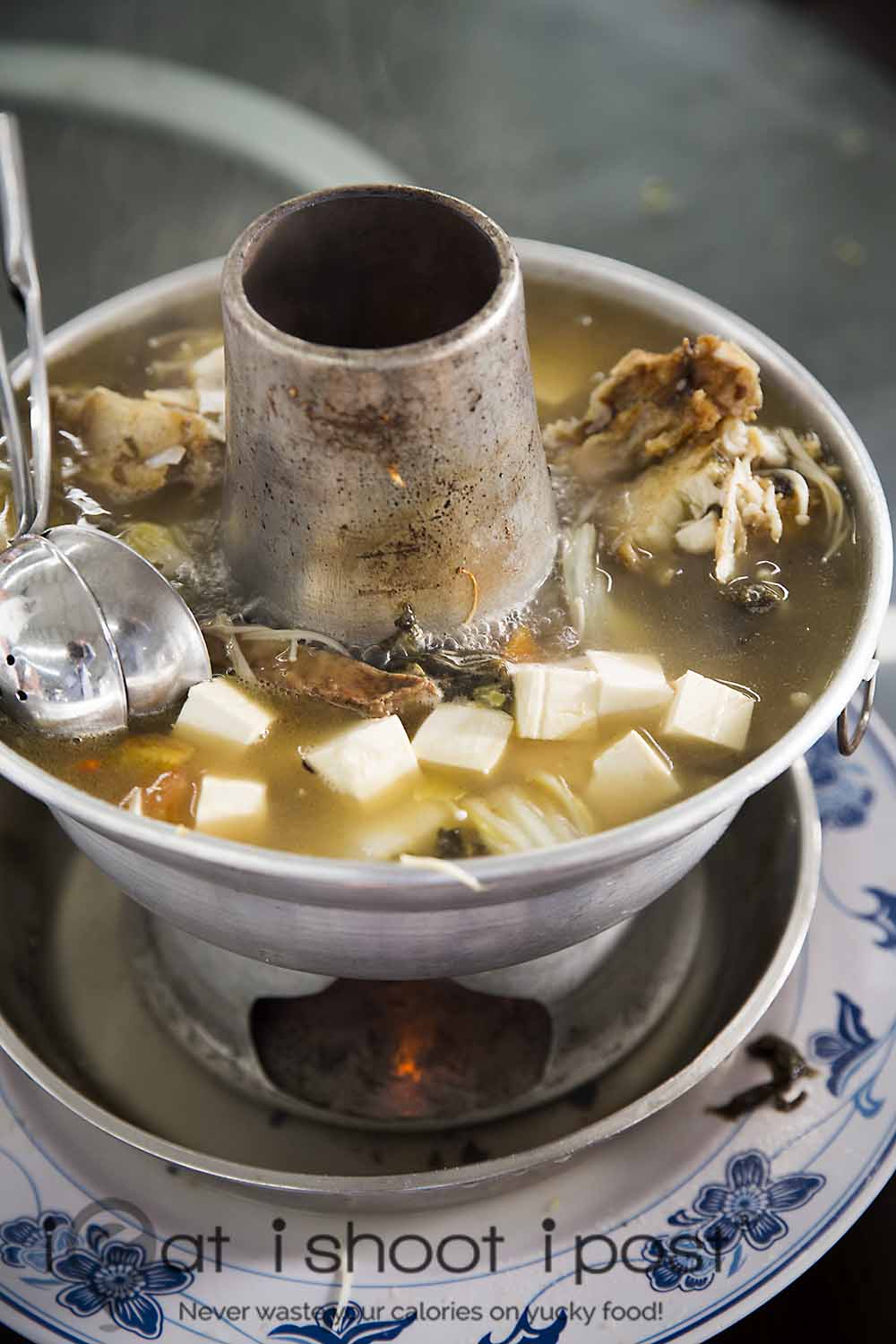 Their fish head steam boat is very good even though it looks rather pallid.  The soup stock is has a good depth of flavour.  What I don't really like is the enoki mushrooms which tend to get in between your teeth and the lack of greens which would have added a splash of colour to the soup!  4.25/5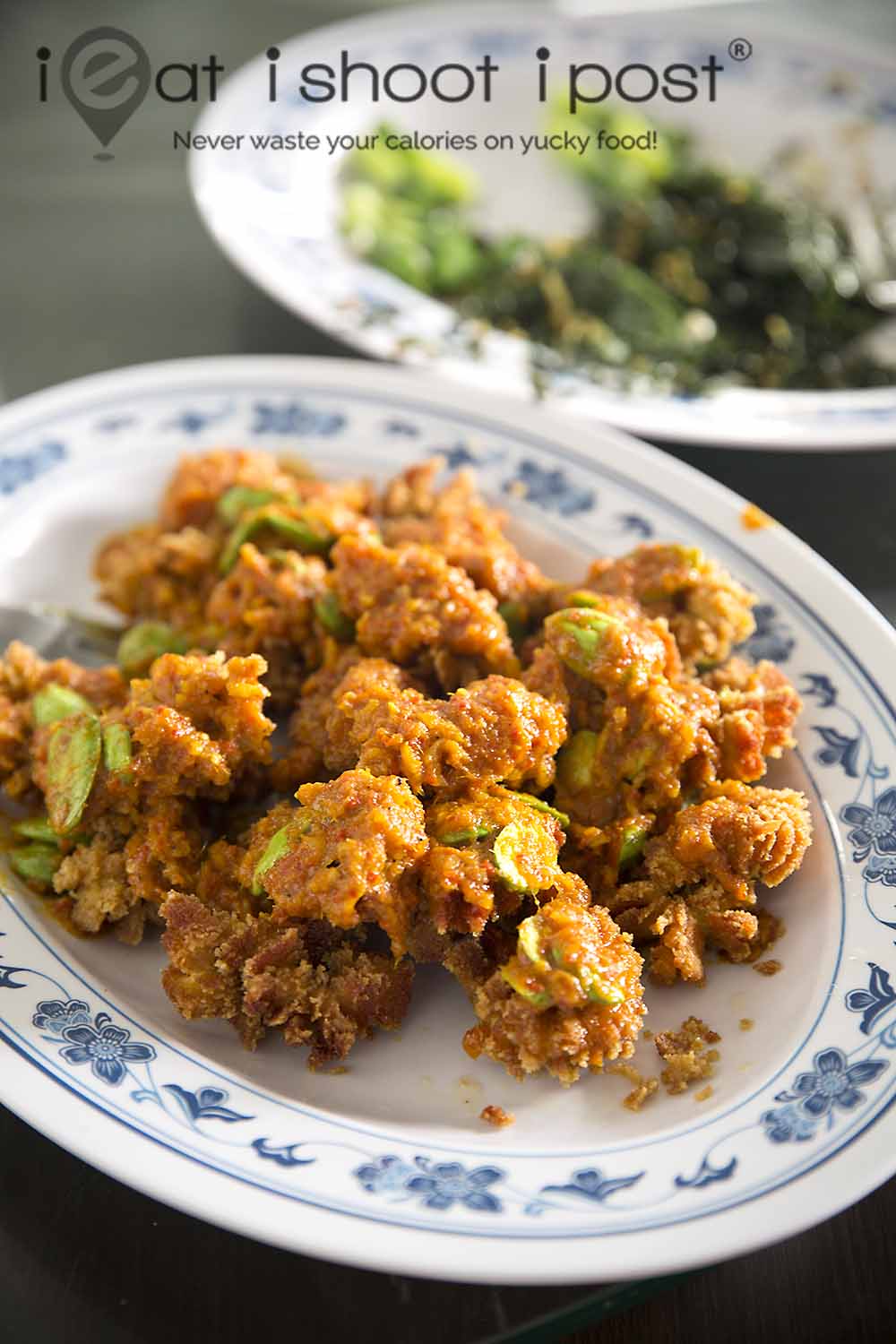 Fried fish roe with petai is another one of those dishes which is quite unique and has found lots of fans!  4/5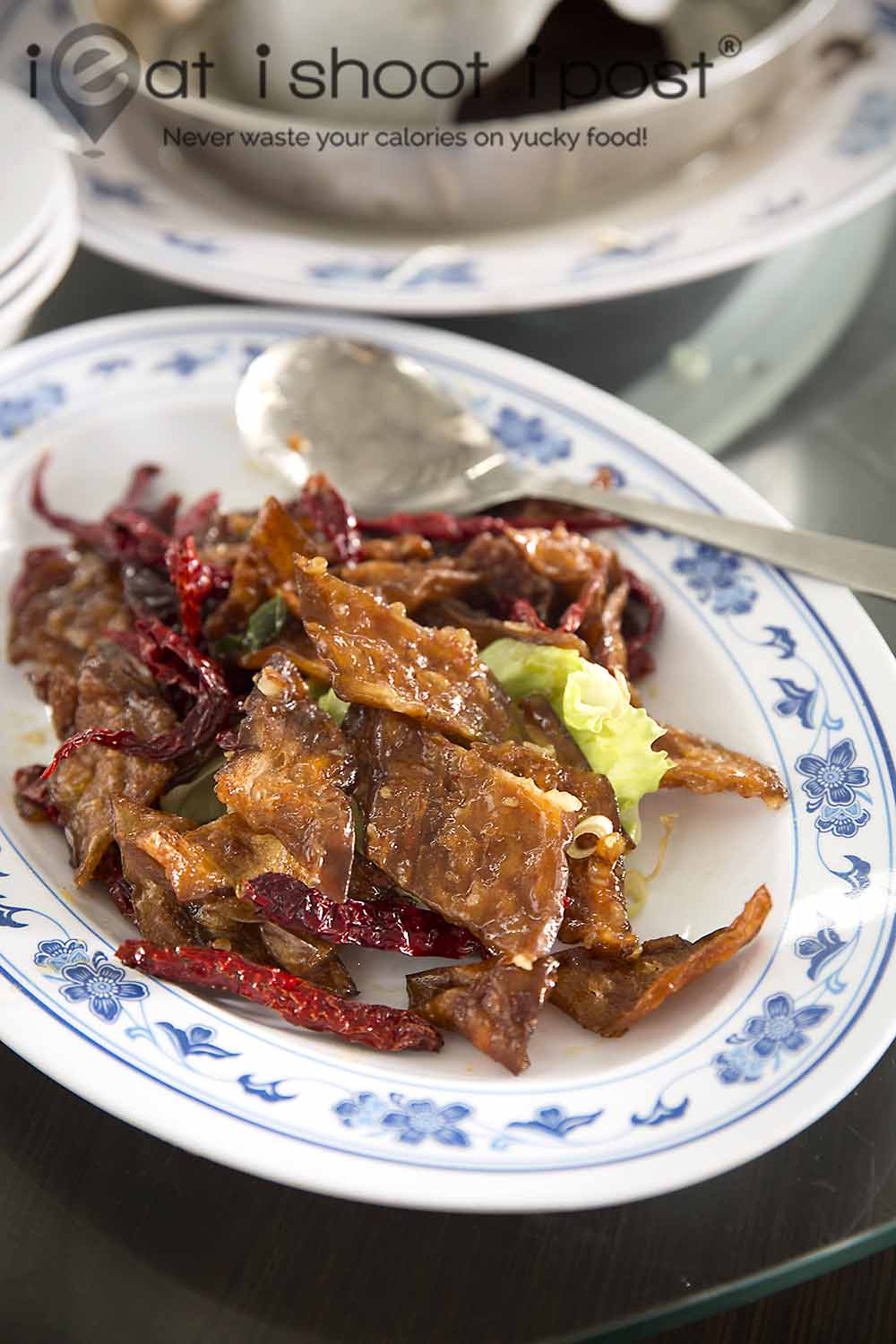 Another great dish to go with beer is their deep fried brinjal coated with a piquant sauce.  Crispy, sweet, tangy and spicy, what's there not to like?  4.25/5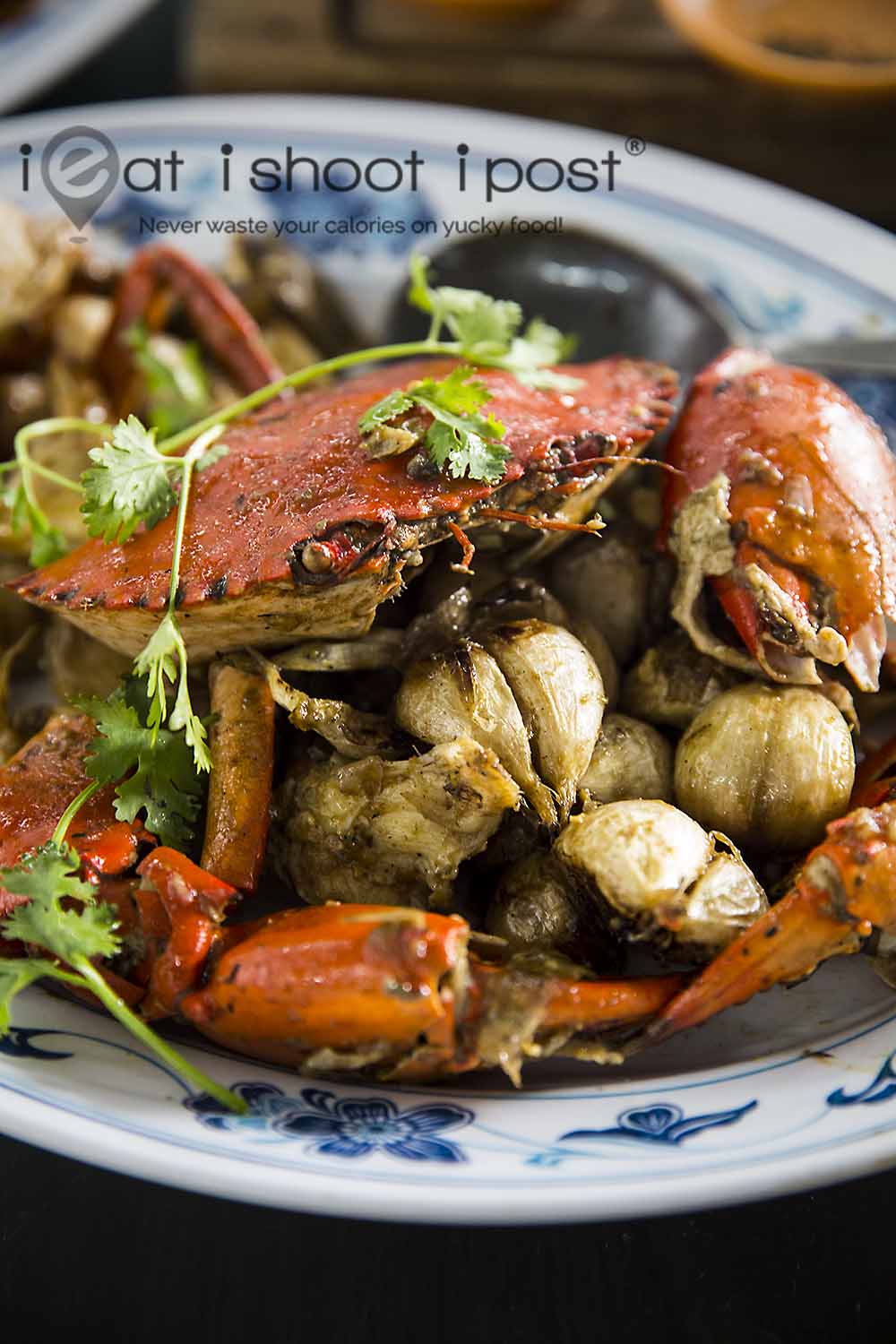 The crab dishes are pretty standard but we found the crabs to be a little pricey compared to other seafood places.  Their garlic baked crab is something a little more unique and was served with quite a lot of whole garlic cloves!  Good for those who wish to fend of Count Dracula!  4/5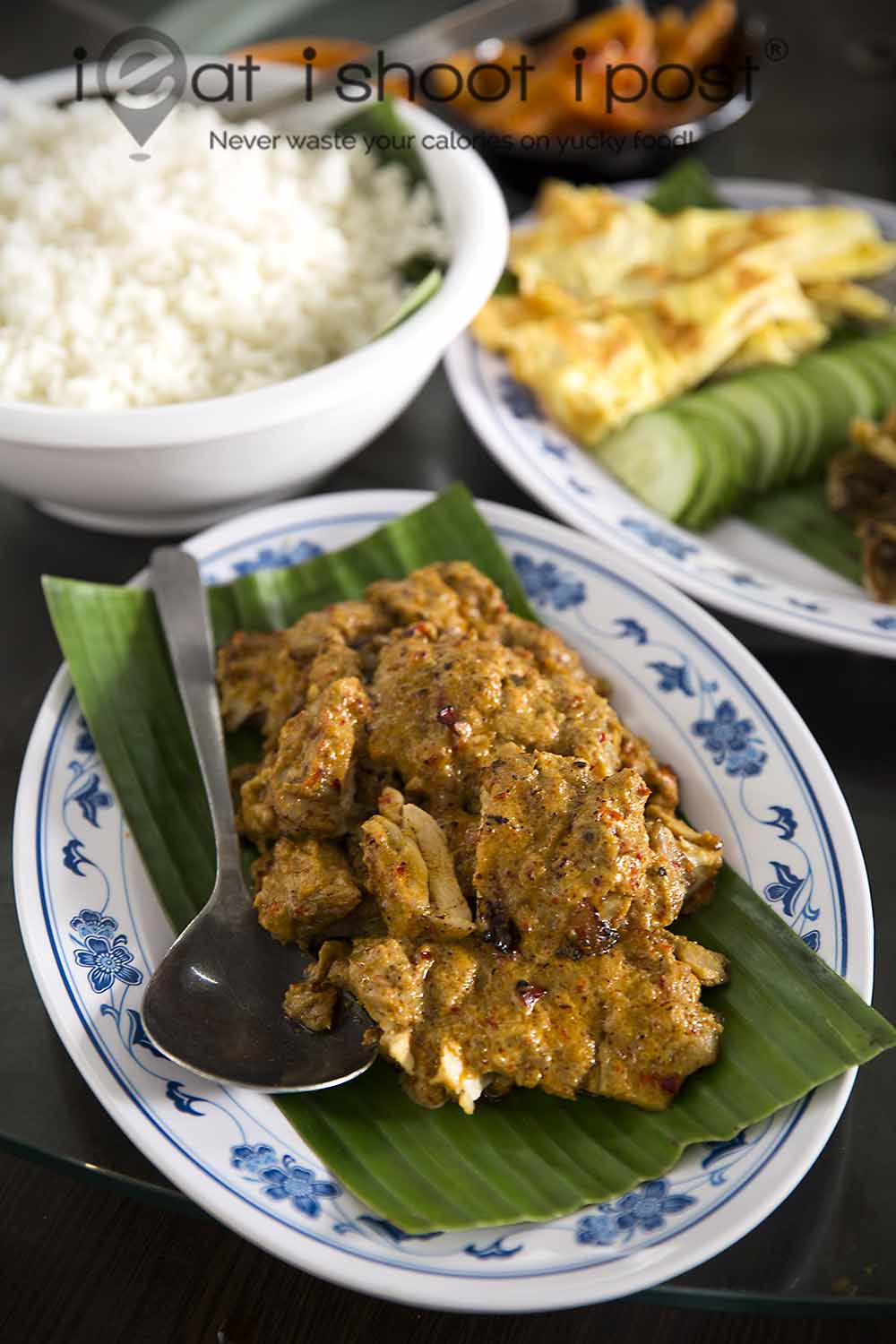 Nasi Lemak is also available at New Ubin.  They have a very nice curry chicken, but the rice is not fragrant enough.  I'd recommend just the curry chicken.  3.5/5
For dessert they also have kaya toast where their housemade kaya is served with baguette.  The kaya is too dry and the pandan essence too strong.  I won't recommend it unless you really really just want to have kaya toast.  3/5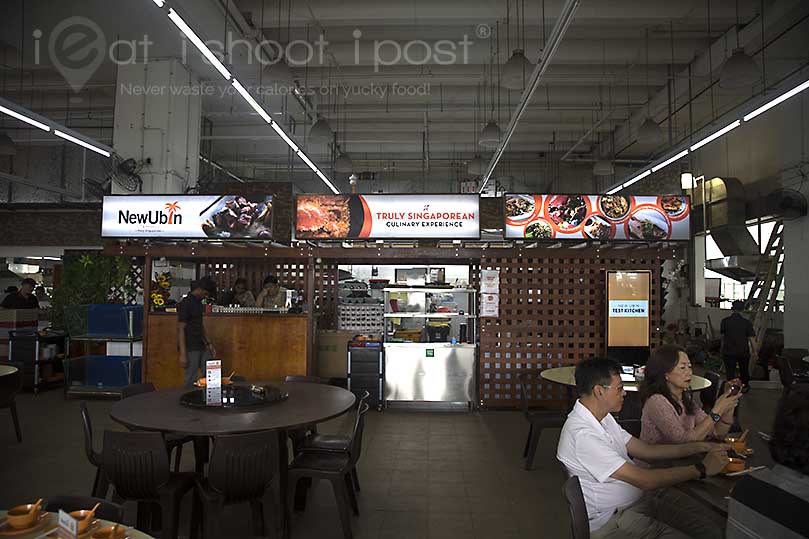 Conclusion
New Ubin is a zi char that doesn't observe the "No U Turn" rule. Since nobody ever said a zi char cannot serve ribeye steaks, smoke pork or cook using a sous vide bath, they just went ahead to do it and as such their dishes are unique.  Some of the dishes are really good, but some still need work. Overall the food is good and you will have a unique zi char experience.