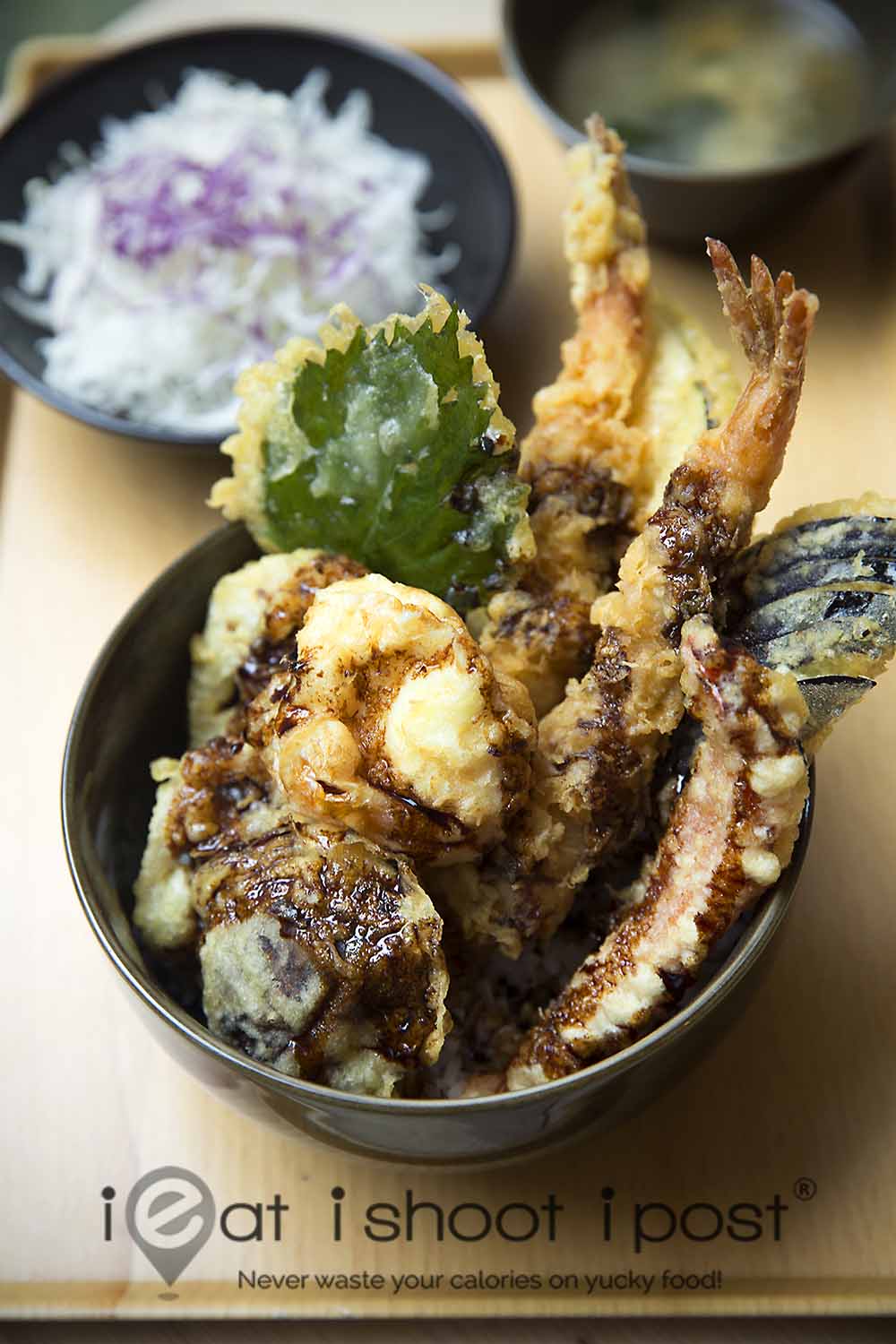 Tendon is one of those things that I love to eat.  It ranks up there with Hokkien mee, pizzas and hamburgers as one dish wonders whose craving can be satisfied without having to spend too much!
When it comes to tendon, my gold standard has always been Tenfusa in Tsukiji market (now in Toyosu).  I am sure there are many upmarket tempuras in Japan which can boast that they use live kuruma ebi which is deep fried in pure sesame oil but I don't really need all that.  I just need a tendon from Tenfusa that costs just 1200 yen to make me feel like a million bucks.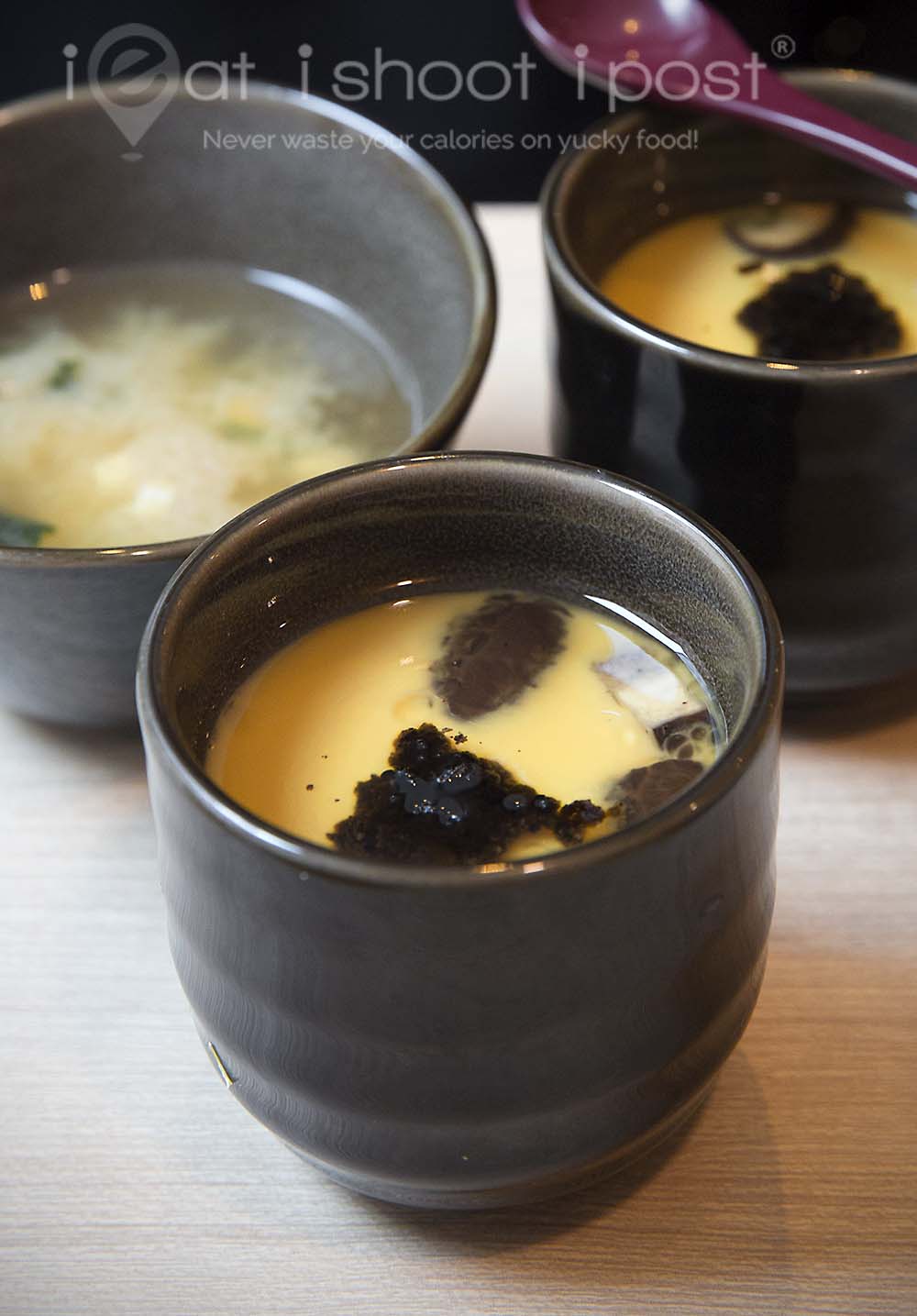 The trend for specialty tendon restaurants in Singapore started when Tendon Ginza Itsuki opened  its doors in 2015.  Since then, there has been a few others have also followed suit, but, I still can't find anything close to Tenfusa.
The big difference between Tefusa's style of tempura and many of the ones here lies in the sauce.  Tenfusa dips their freshly fried tempura into a watery tentsuyu which is incredibly declicious whereas most of the ones here drizzle a thick sweet sauce over the tempura.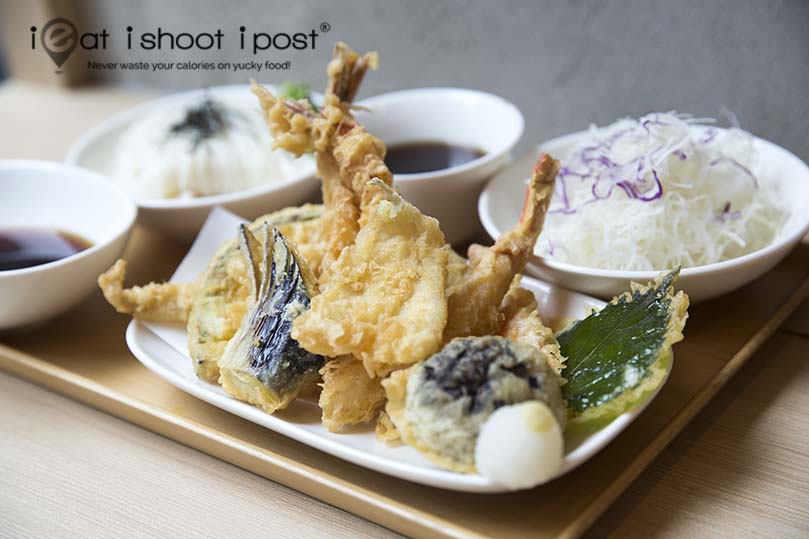 Having said all that, if you have a craving for a bowl of tendon in a casual setting, Tenjin is one place I can recommend.  There are many things I like about the place aside from the thick sweet sauce.
Firstly, the tempura batter is thin and crispy.  I think a lot of places use a thick batter to give more volume to the tempura.  Not at Tenjin.  You can see through the batter im most parts and it is double fried so that it remains crispy for a longer time.
They have seafood like prawns and anago which good quality.  It's not top end stuff, but it's good enough and more importantly, the prawns are a good size and you can actually bite into the meat rather than just eating batter.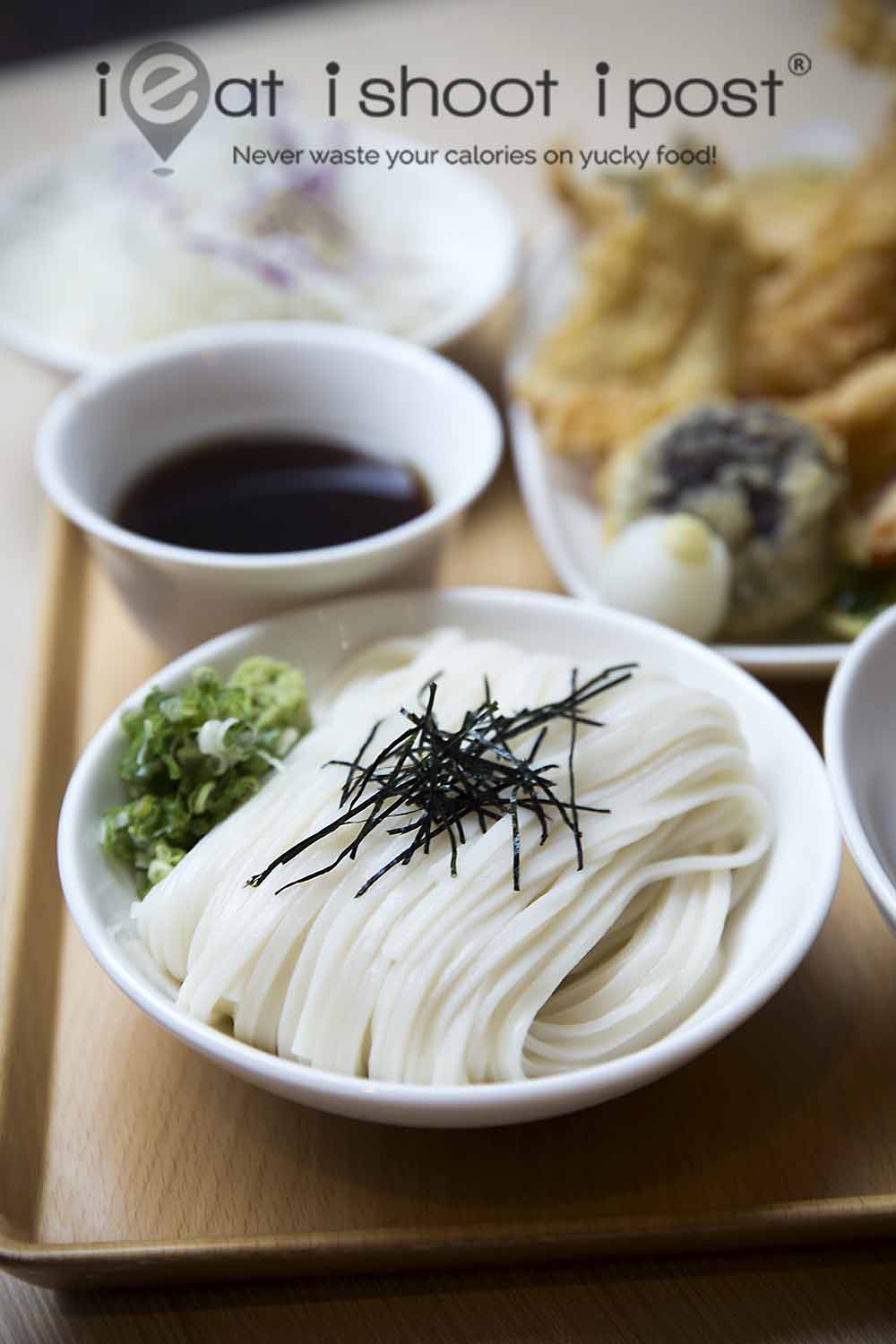 They have just launched a inaniwa udon set with comes with a plate of tempura moriawase for $24.80 which is quite reasonable given the quality and the ambience of the restaurant.  As they are part of the Les Amis group, the quality of the ingredients are all very good.  You can taste the quality in the black truffle chawanmushi.  It may cost just $3.80 but it could easily have been sold at a high end sushi restaurant.   Soft drinks are $3 which is again a pleasant surprise and the standard bowl of tendon is $14.80 which is, for me the best value amongst all the casual tendon eateries in Singapore.  4.25/5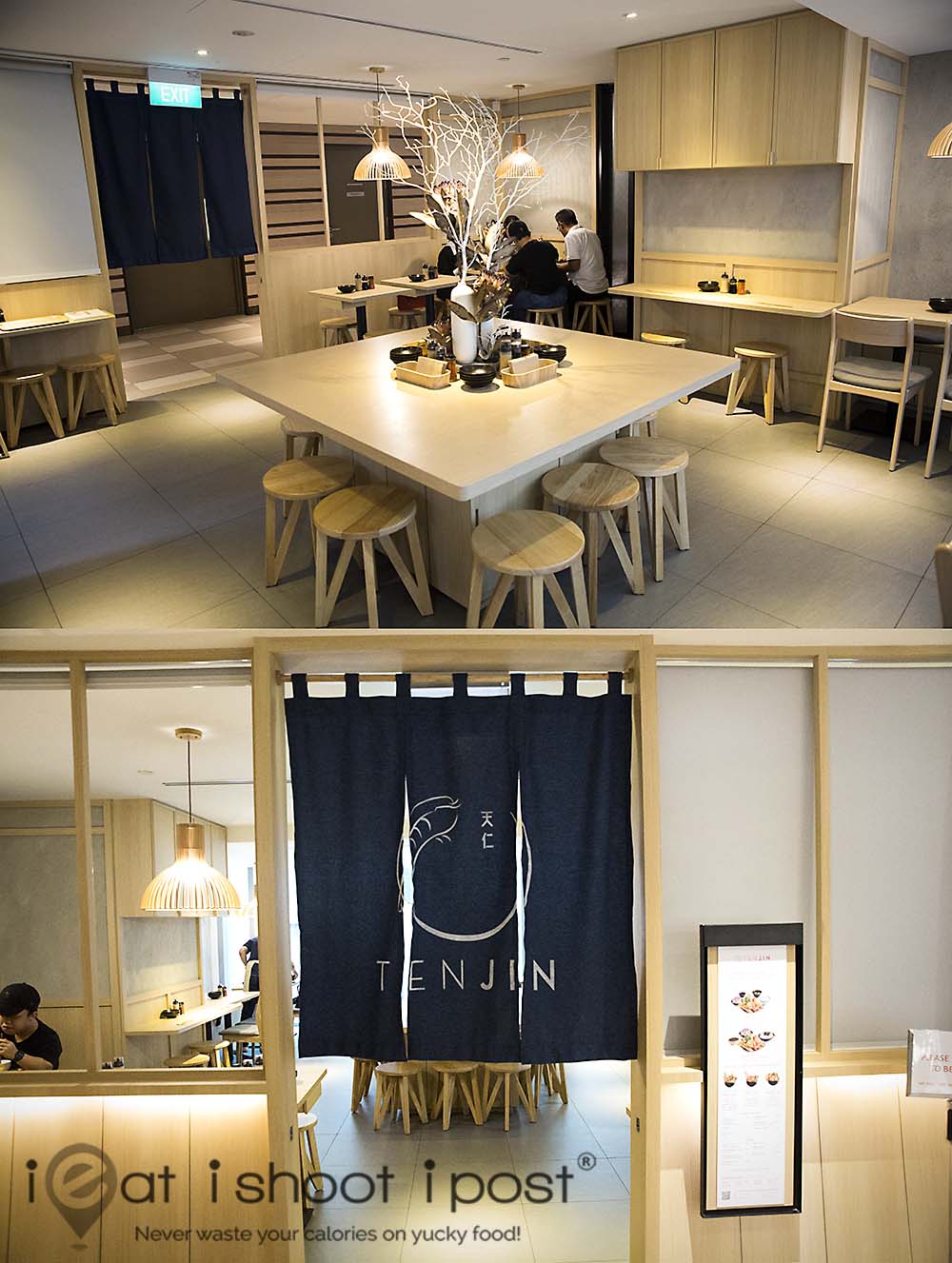 Conclusion
My current go to place for a bowl of tendon.  The quality and ambience of the place is better than the competition that are selling tendons at the $12-$15 range.   However, my quest for the perfect tendon in Singapore which can match up with Tenfusa is still on!
Disclosure
This review was done as a media tasting.  That means that the meal was hosted with no obligations to write this review.