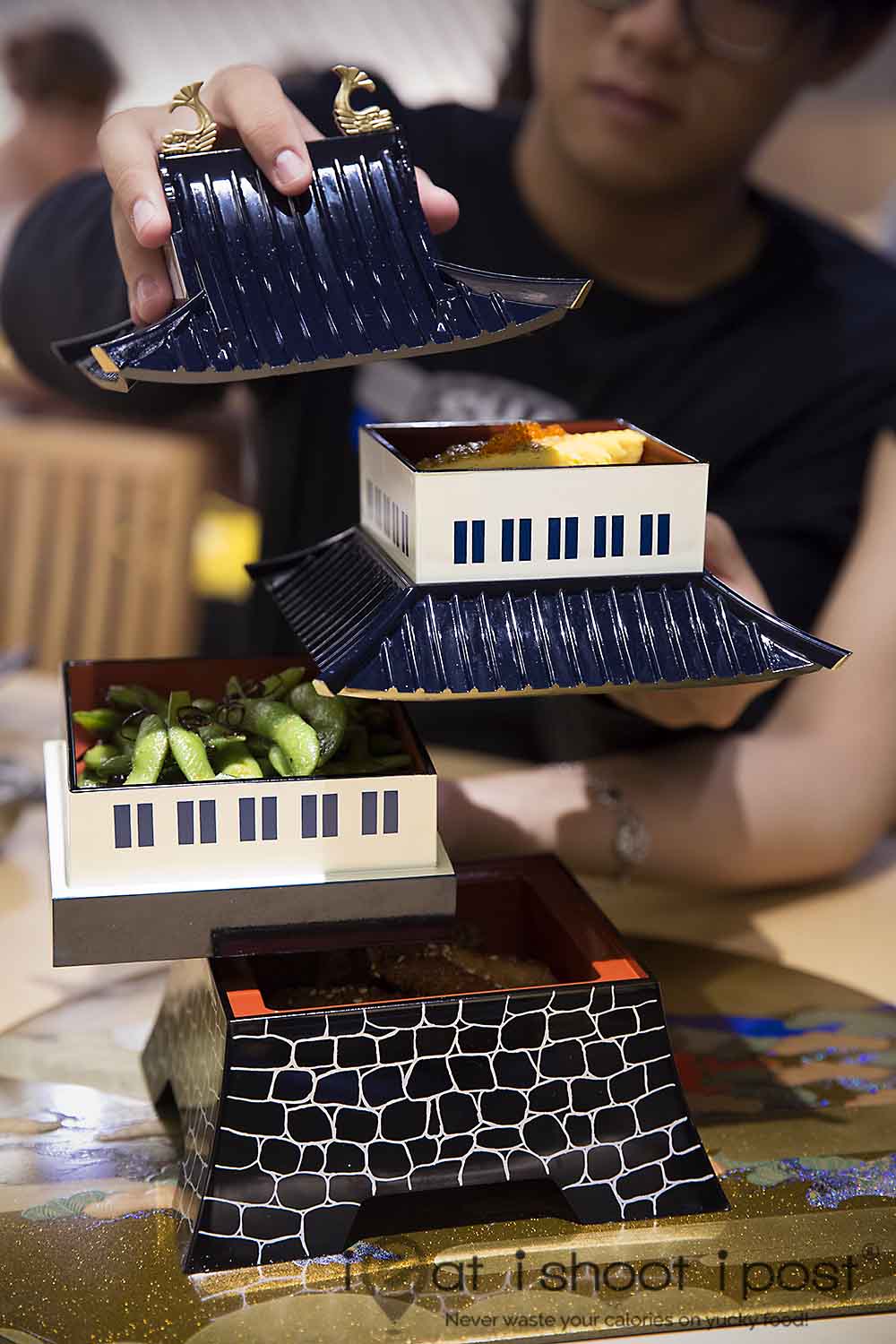 We have all come across eateries which we regard as "hidden gems" before.  These are places that serve really good food but are not well known.  There are a whole host of reasons why these gems remain undiscovered.   It could be because of its location, poor marketing or simply that it is serving food that only a small segment of the market appreciates.
In Misato's case, the problem lies primarily with its concept.  If you stood outside the eatery, you would be quite confused about exactly what they are selling.  The menu shows a hodgepodge of different items with no distinct theme.   They serve matcha but there isn't a wagashi menu to go with it, only a solitary warabi mochi.  There is okonomiyaki but it's only available in one flavour. There is the odd sweet and sour pork on the menu that is not currently available.  If this is supposed to be a Japanese restaurant, then where is the sashimi and tempura?  If it's a cafe, where are the coffee and cakes?  How do you explain the eclectic mix of Japanese dishes in the menu?  Is there any logic behind it?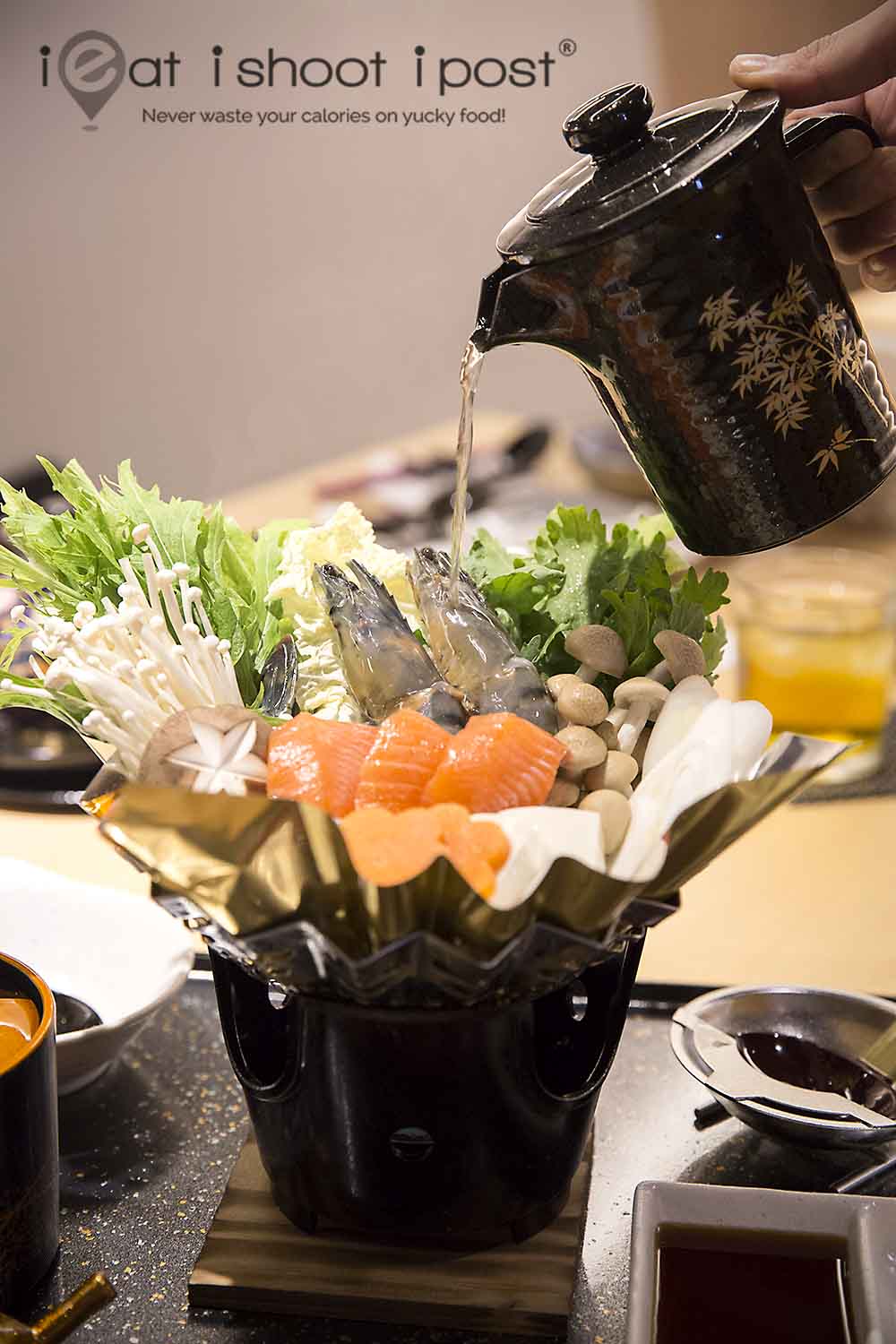 In order to understand Misato, you need to think of it not as a restaurant, but more like someone's home kitchen.  If you ever get invited to a meal at someone's place, it is not inconceivable that you might get a Japanese curry alongside a sweet and sour pork, okonomiyaki, some breaded fried items and a German pudding for dessert.  Your host would have just served you some of his best dishes which he feels confident you would like.
In Misato's case, the kitchen belongs to eccentric, self taught chef, Tony Young.  Tony had been in the fashion industry until an accident forced him to switch career track.  He decided to open a Japanese restaurant because he was loves the food and had made multiple trips to Japan just to taste and perfect his dishes.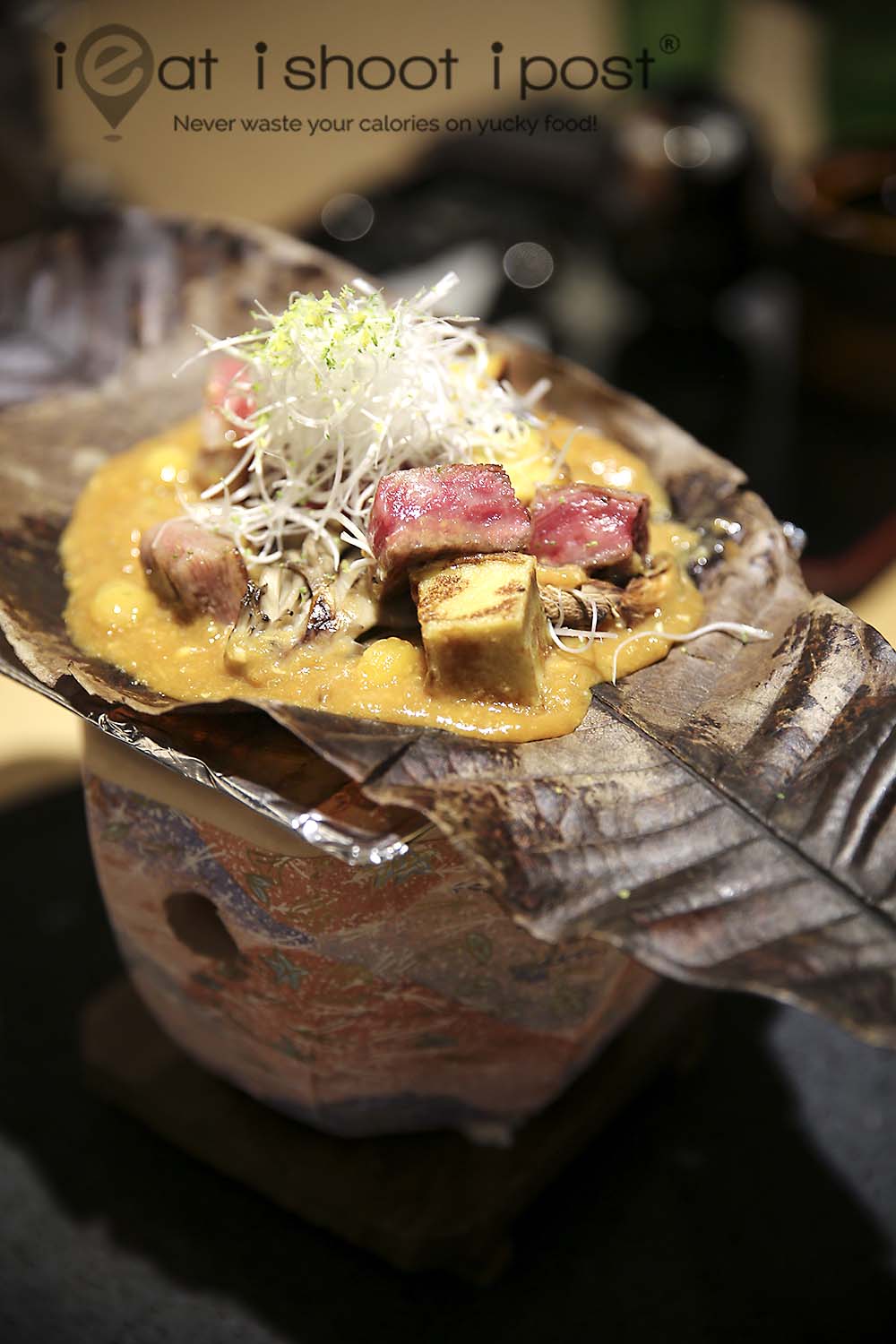 Being a perfectionist, he would master one dish and be content just to serve that in his menu.  With an eye for aesthetics, he invested $400,000 on the crockery alone which doesn't make much business sense since he is pricing his dishes at the level of mass market Japanese eateries.  Not only that, he tries to keep everything authentic by using mostly Japanese ingredients to cook his dishes and still insists on selling it at mass market prices!
He has recently introduced his Hoba Wagyu beef where he lightly sears 100g of A5 Ohmi Wagyu sirloin and then places it on top of a delicious miso sauce made with miromi miso and serves it on a Hoba leaf over charcoal.  Only the charcoal is locally sourced while the rest of the ingredients including the mushrooms and negi are from Japan.  You can expect to pay at least $80-120 for this at a top end Japanese restaurant but he is selling it at a ridiculous $38+ because he wants to make it accessible to everyone. 4.5/5
NB: When we were there earlier in the week, it took some time for the leaf to heat up.  They are now working to rectify the problem.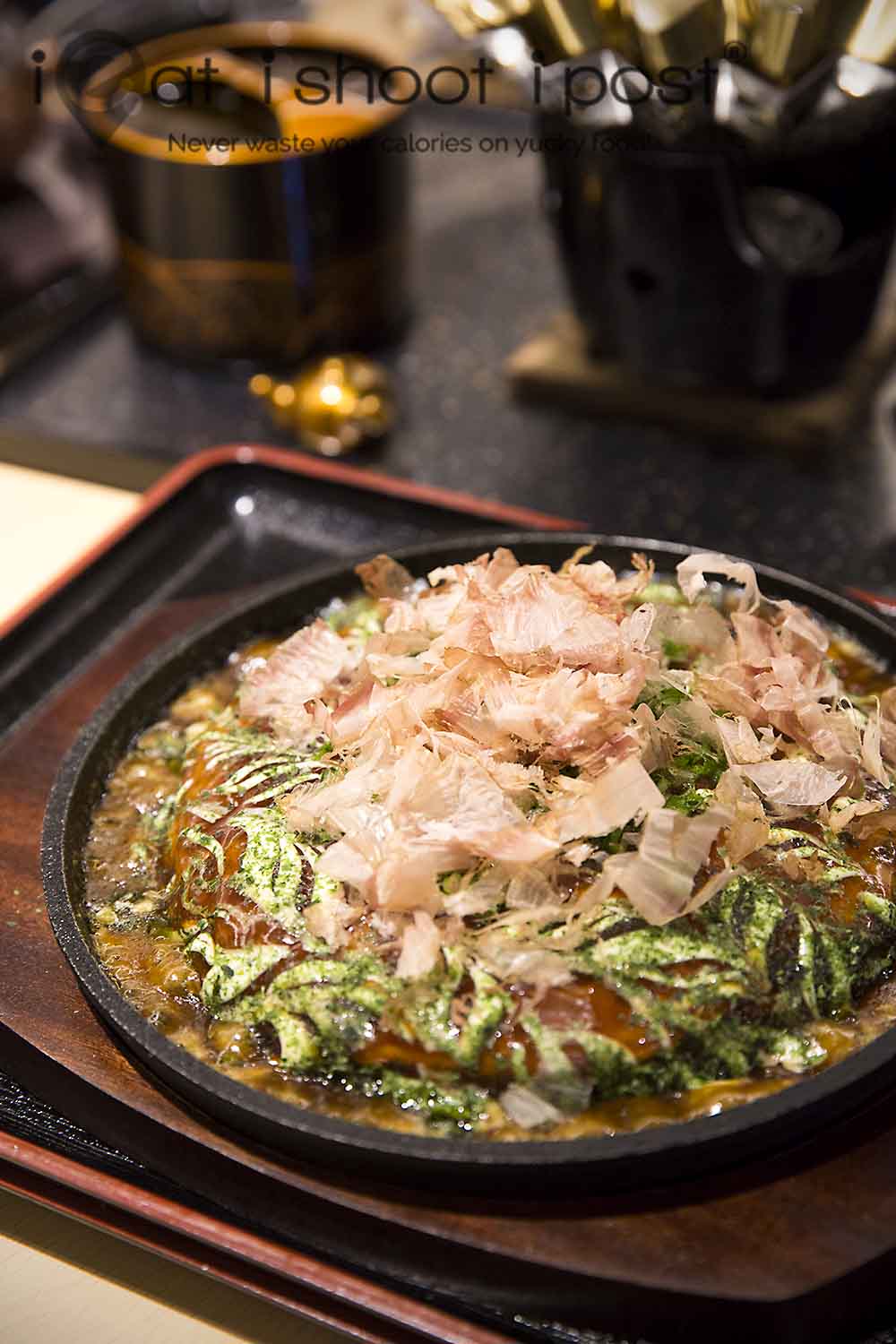 His seafood nabe which sells for $20.80 comes with imported Japanese vegetables, live tiger prawns, salmon and dashi made daily from Hokkaido konbu and niboshi. Even the cabbage and mountain yam used for his okonomiyaki $14.90 are imported from Japan!  The okonomiyaki is delicious and is one of the dishes that I would order whenever I eat there.  4.25/5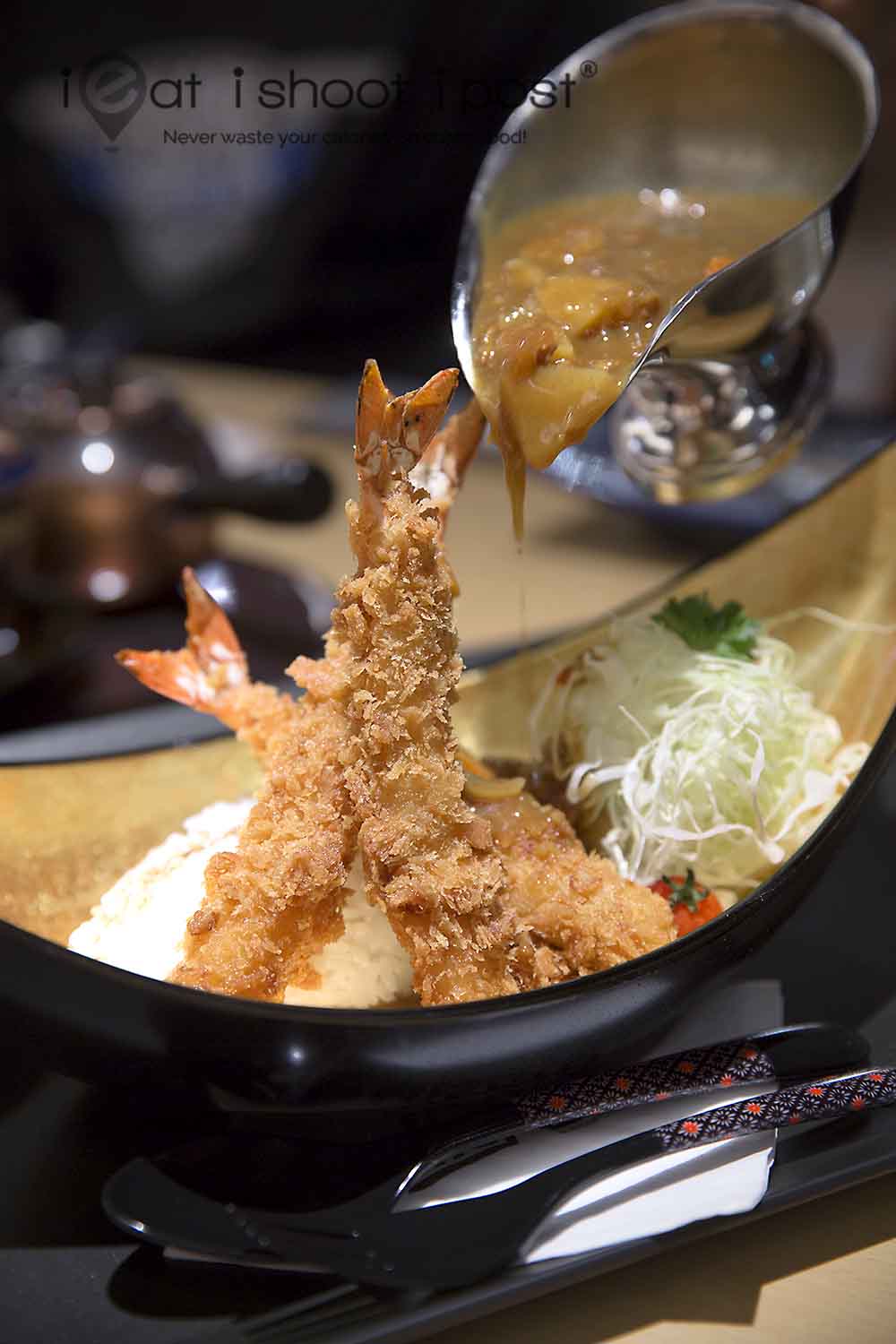 The ebi fry at Misato is the best I have tasted at a casual Japanese restaurant.  Most casual dining places selling ebi fry will use frozen pre-breaded prawns which just needs to be deep fried and served.  I don't think you can find anywhere else using live tiger prawns and fresh panko and sell it at $20 with Japanese rice and homemade curry.  4.25/5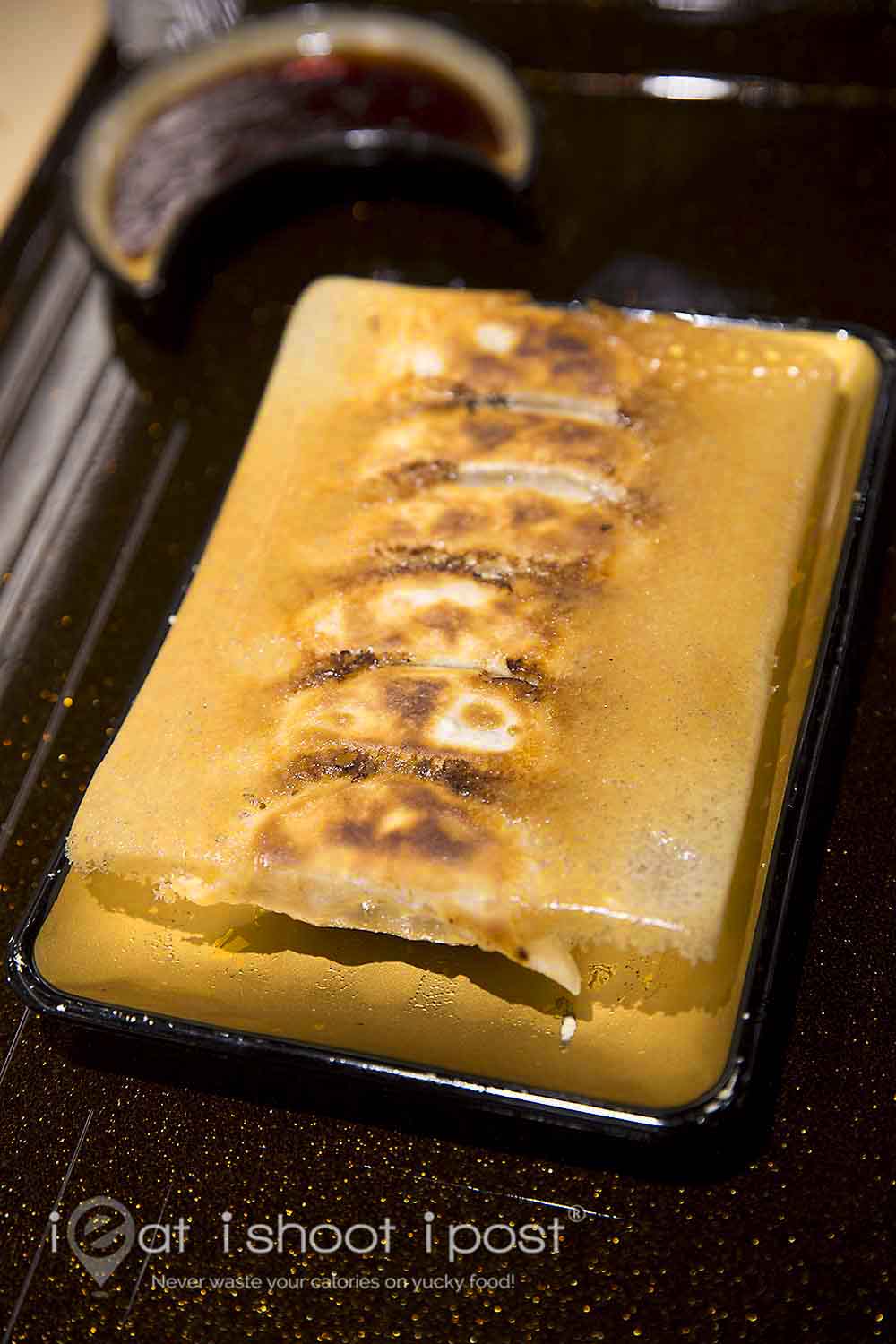 Their gyozas are made fresh daily with minced chicken and chopped scallions.  The rectangular shape looked a little odd to me, but the gyozas are delicious and some of the best I have tasted.  4.25/5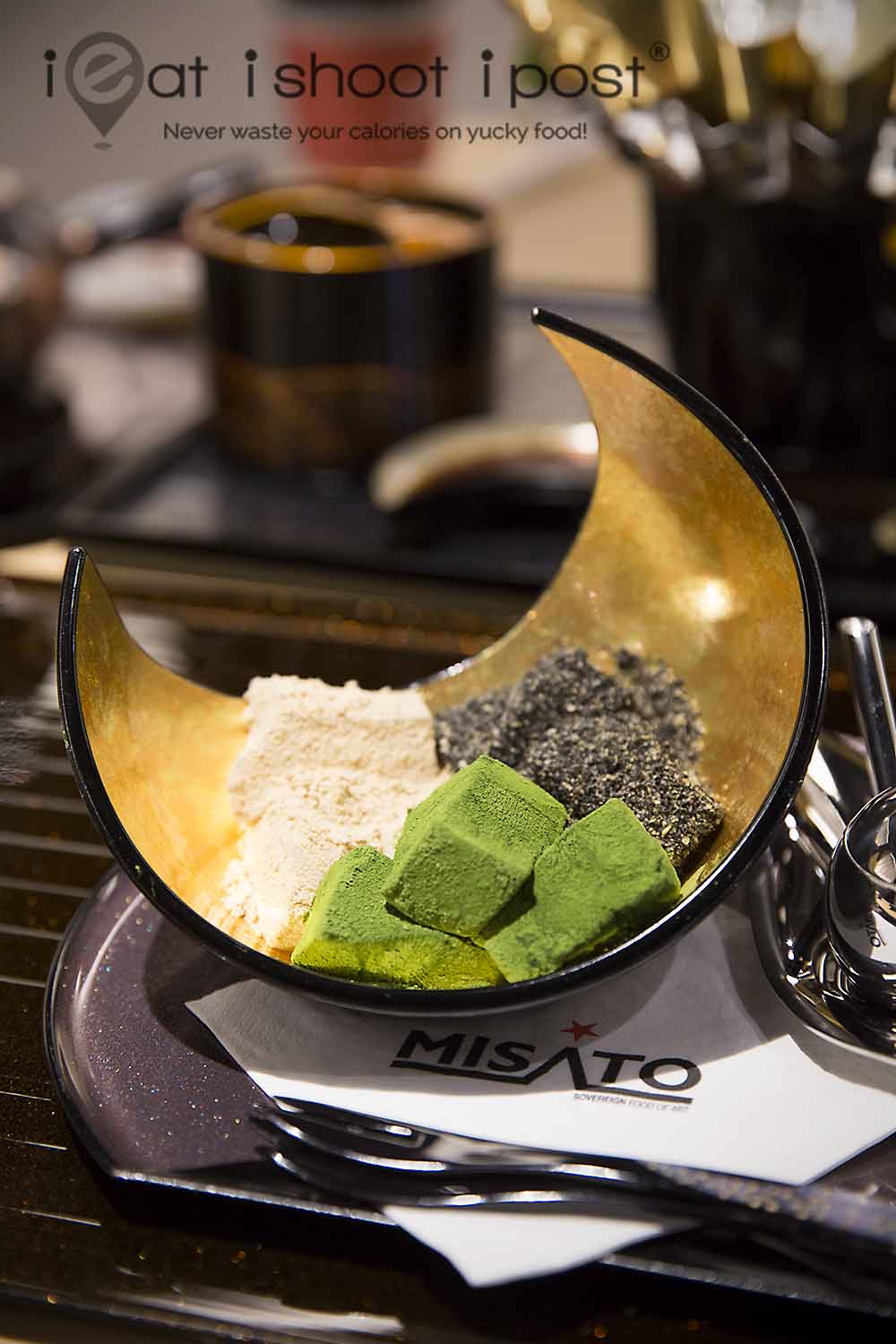 There are only a handful of desserts on the menu but they are all  very good.  The sanshoku warabi mochi is made daily at the restaurant and has a sublime texture that is a joy to eat.  Misato uses a specially imported Yugen matcha powder from made by Marukyo Koyamaen a traditional maker of matcha founded over four centuries ago.  The matcha powder alone costs $45 per 40g can! (price + airfreight) Tony tells me that he had tried switching to a cheaper brand but it didn't taste as good.  Again, it doesn't make business sense to use such quality matcha powder and still sell a dish at $8.80.  Most people won't even appreciate it! But I hope now you can see why I call this place a hidden gem!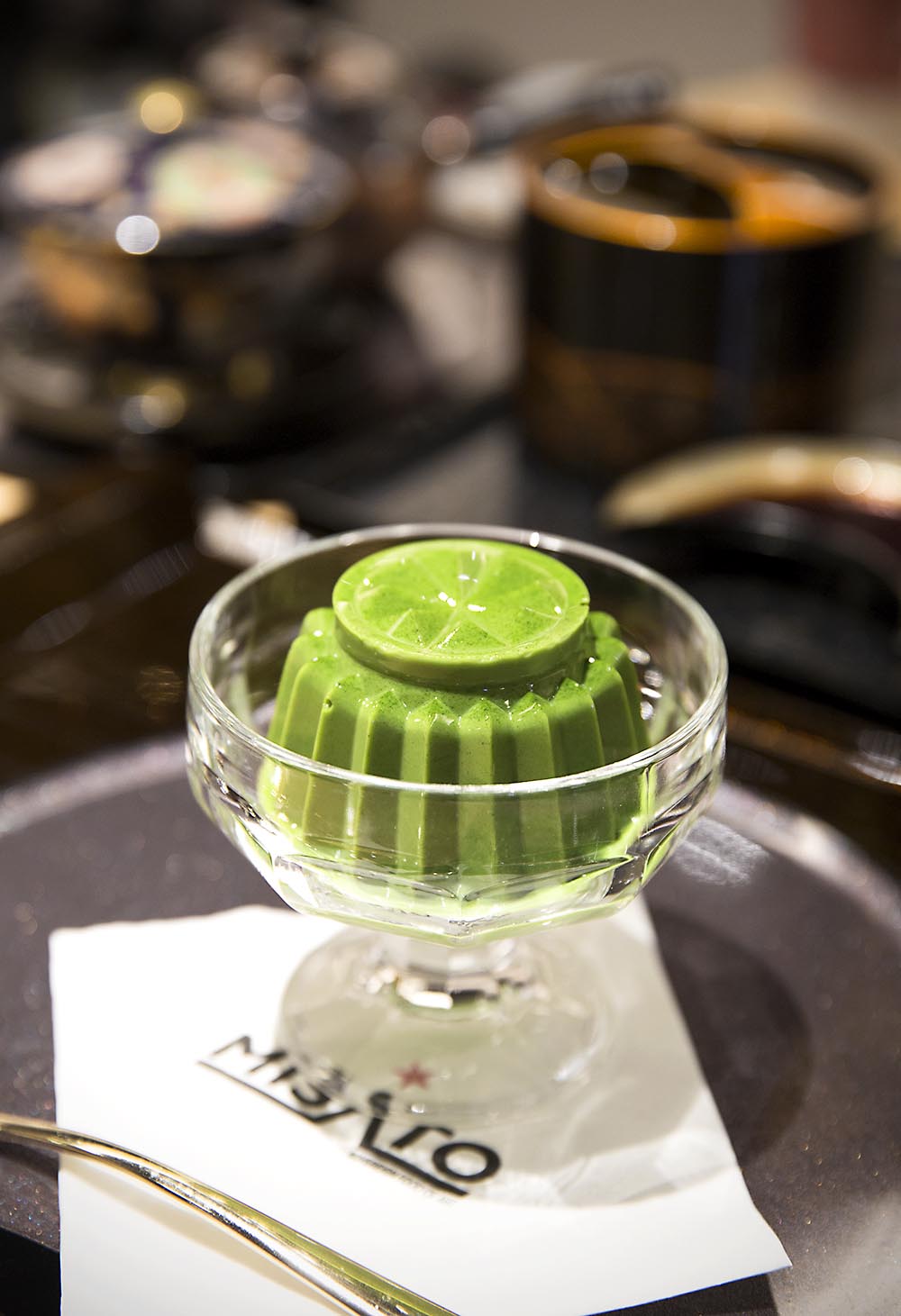 Their matcha bavarois is top notch instagram fodder! You run the risk of being hypnotized if you stared at it long enough. It's made of hokkaido milk, Yugen matcha powder and gelatine. It's so wobbly you could use it to study sine waves if you happened to be so inclined.   They make only 12 every day so you need to be early to avoid disappointment.  4.5/5
Conclusion
There is no doubt that Misato serves quality food at very reasonable prices. But the success of a restaurant depends on more then just good food.  The concept, service and ambience must all make sense.  Misato is serves high end dishes in a casual cafe environment at prices that make you wonder how they make money.  Their hodgepodge menu might be a disconnect for the masses but for those who know the true value of good food and are prepared to wait,  it really is a hidden gem.
Disclosure
This review was done as part of a media tasting.  That means that the food was provided but no fees were charged for the write up.