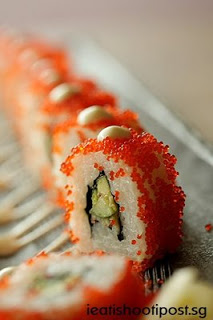 If you have always wanted to improve on your food pictures or have just started a food blog, then you would be very interested in the next piece of news.
We are organizing a Makan cum photography session for people who like to Eat, Shoot and maybe Post. This makan session is organized together with Canon Singapore and beside myself, there will be professionals from Canon who will be conducting the workshop.
So come join in the fun! The details below:
Meeting point: Canon LiNK @ VivoCity (opposite GV cinema)
Workshop venue: Shin Kushiya @ VivoCity #02-120/122
When: 26th July 2008 (Saturday)
Time: 2pm to 5pm
Photography skill levels: Beginners
Equipment: (Preferably) DSLR and Advanced Compact Camera (with manual control).
Menu: Japanese
Fee: SGD 50.00
Payment mode: Cash (payable at Canon Digital Lab) or Cheque (make payable to Canon Singapore Pte Ltd)
Closing Date: 23rd July 2008 (Wednesday)
Places are limited so register early by emailing Jino at Jino_Lee@canon.com.sg
Update: 16 July 2008
I have been informed that the session has already been oversubscribed. So if you still want to come, you will have to be put on the waiting list.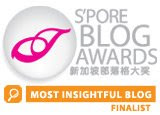 Remember to vote today! Click here