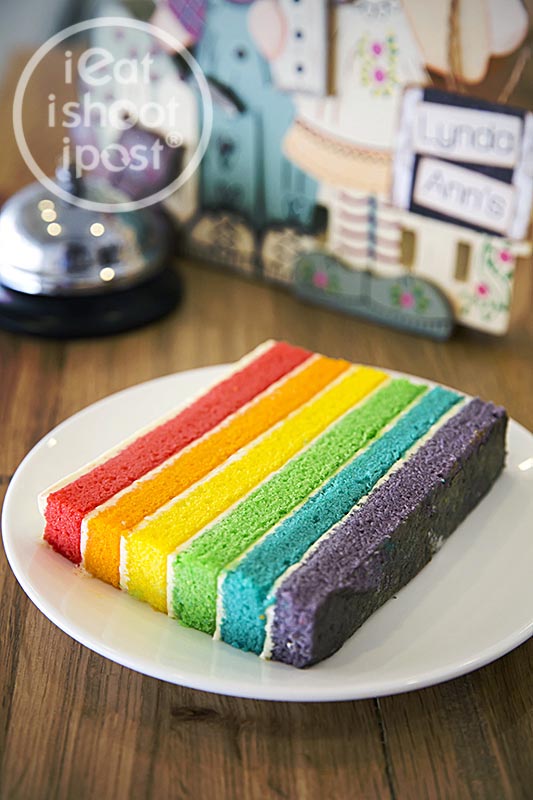 It's amazing how our neighbourhood bakeries have changed over the years. When I was growing up in the 70's, the neighbourhood bakeries used to sell butter cream cakes, chicken pies and sausage rolls. Then one day a bakery opened up at Blk 233, Toa Payoh Lor 8 and I was introduced to the soft buns. You know, the ones which you can slice open and put a canned Tulip hotdog in. What we take totally for granted today was such a revelation in then!
Nowadays, bakeries which sell soft buns are a given in any HDB estate. That is now considered old school. The new school are the bakeries making artisanal European loaves, cupcakes, macarons and cakes. Slowly but surely, these are popping up in our HDB estates as our society develops a taste for the finer things in life.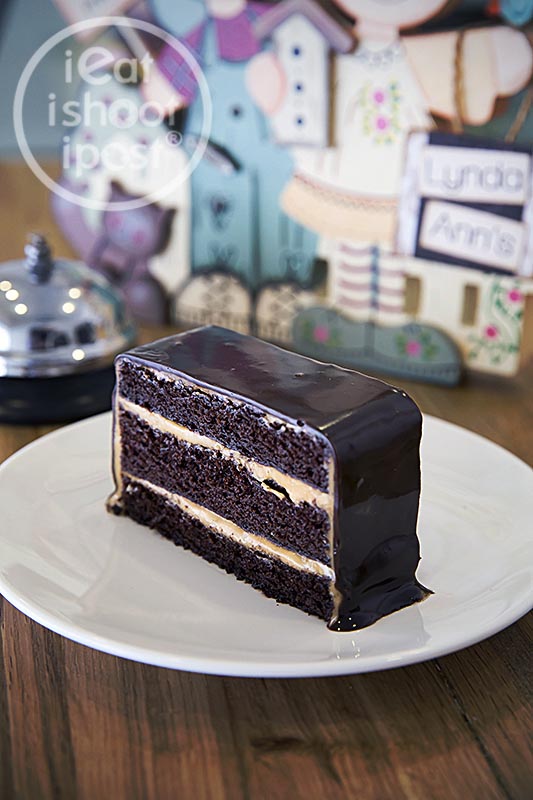 You would never expect to walk past a cake shop like Lynda Ann if you were just taking a stroll along the five foot way of Blk 122 Bedok North Ave 2. You might have just walked pass the grocery shop, the hardware stall, the hairdressers and then "Oi? what's this?". You might be intrigued enough to walk into the shop to have a look at the slices of cake on display and then walk away.
Why walk away? Well because Lynda Ann is not the kind of cakeshop which you expect to be able to walk in, buy a few slices of cake to fill a box and bring it to your fellowship group for afternoon tea. No, it is more like an extension of Lynda's home kitchen where she can bake her cakes to sell to friends.
So people actually order her cakes and come down to pick them up. The few slices of cakes that you see on display are there simply because they are leftover slices of cakes which she had baked for her orders.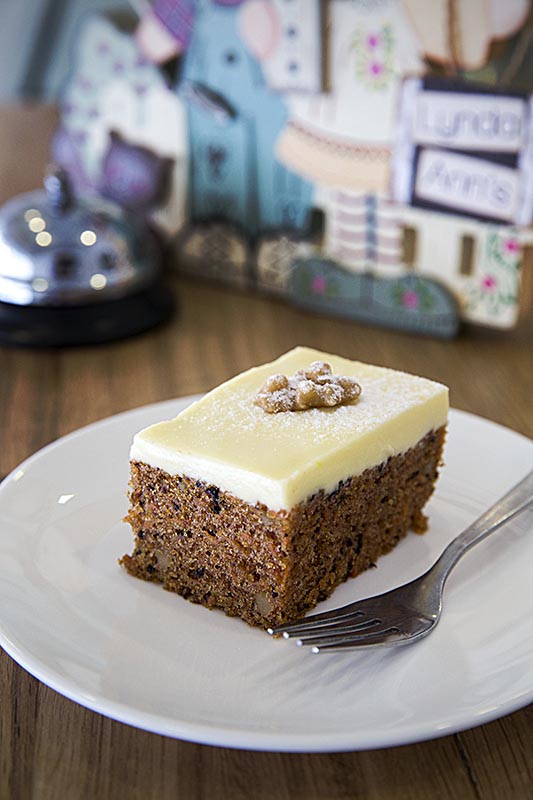 The lady in the kitchen is, surprise, surprise, Lynda Ann. She is a, surprise, surprise, a graduate in psychology. Lynda started baking cakes for her friends even before pursuing her degree. It was when she had just completed her basic degree that she decided that her calling in life is to bake a cake.
I will tell you from the outset that her cakes are of excellent quality but they are not cheap. Most readers would no doubt look at the slice of rainbow cake and exclaim that $5 is a lot of money for such a thin slice of cake. Well, that was certainly my initial impression before I tasted the cake. Aside from the visual impact of the cake (which will surely attract a lot of attention), it is one of those cakes which I am sure will appeal to my mother-in-law because it is essentially a butter cake with butter cream frosting. A tried and tested flavour combination which goes so well with a cup of kopi or teh si. So it is a familiar taste packaged into a new form with a few tweaks to bring it to the 21st century. One of these tweaks is Lynda's use of a Italian butter meringue for the frosting which is lighter on the palate than traditional butter cream frosting. To make this, sugar is first dissolved in hot water and added to the meringue, then butter is whipped into it. Call me Gen X, but I love this traditional combination. 4.5/5
One of the best selling cakes at Lynda Ann is the carrot cake. I was introduced to the carrot cake while I was a undergrad in Sydney and it is one of my favourite cakes and I have eaten enough of it to know what I like in a carrot cake. Lynda Ann's carrot cake is good. The cream cheese frosting is very good but I have to say that the cake itself was not as moist as I would have liked. My ideal carrot cake would be quite tall, very dark and very moist. The carrot cake here is just not moist or tall enough and could have been better with a little more spice. 4/5
Conclusion
This bakery is worth checking out the next time you are looking to buy a cake for a party. As the signboard says, it is "Cakes for Friends" meaning that you are essentially getting Lynda Ann to bake a cake personally for you. The rainbow cake will have its detractors who may complain that it is just an expensive butter cake with coloring. However, I am sure that the cake will be the centre of attention in any gathering and the detractors will quietly enjoy their slice of cake in one corner and perhaps even order one for themselves in the near future.