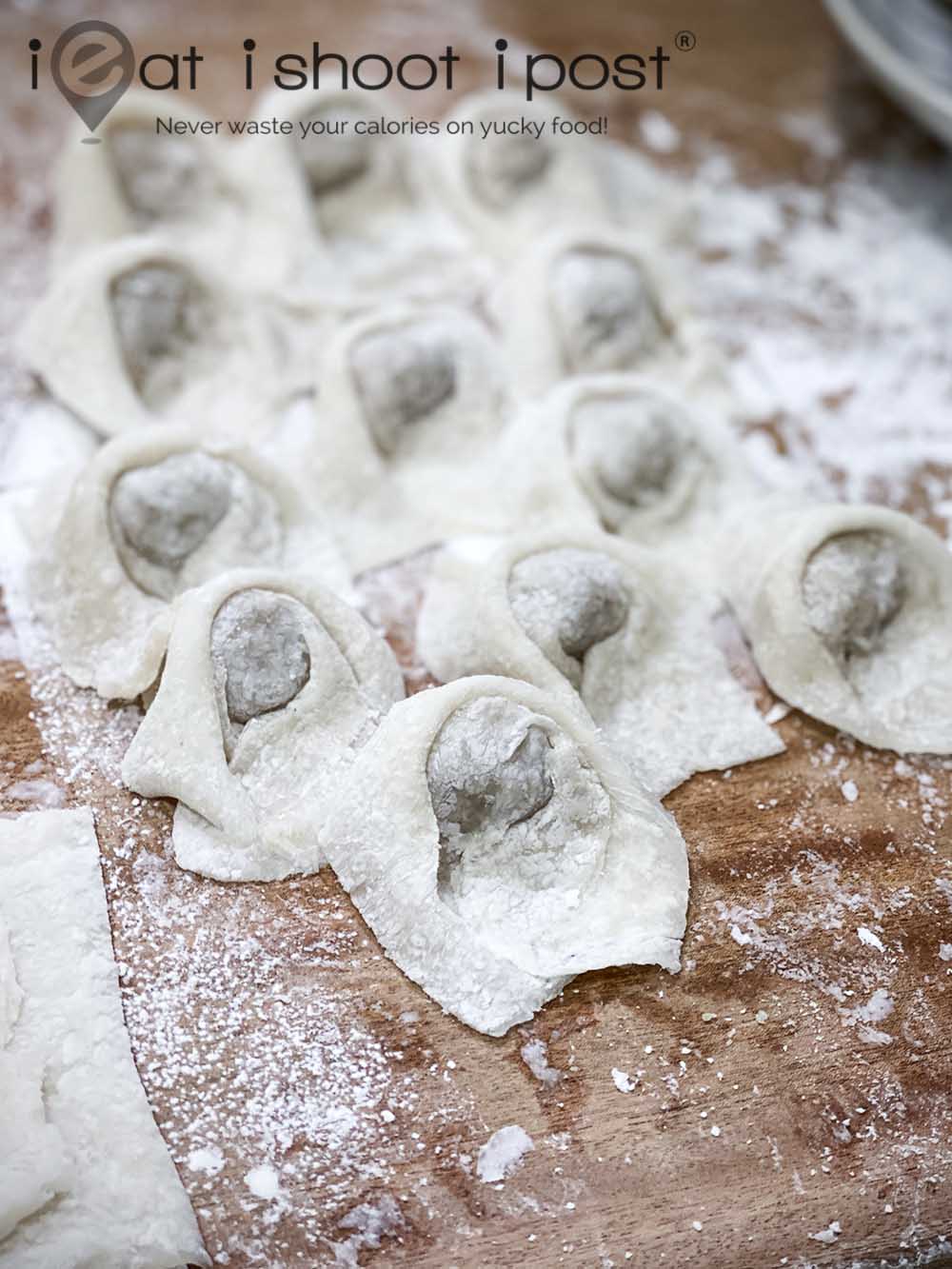 Her Giao, aka Teochew fish dumpling, is a traditional Teochew dish that very few Singaporeans are still making by hand. It is like a wanton for those unfamiliar with this dumpling except that the wrapper is made from fish paste. The fish skin wrapper gives the dumpling a very distinct bite and the tapioca flour used to bind the fish paste turns into a velvety film which makes the skin lively, slippery, and enjoyably slurp-able. Traditionally, the filling is made of pork and ti poh (fried sole fish) and one of the hallmarks of a good Her Giao is a moist and tacky filling. You can see why we Teochews are rather proud of this unique little dumpling!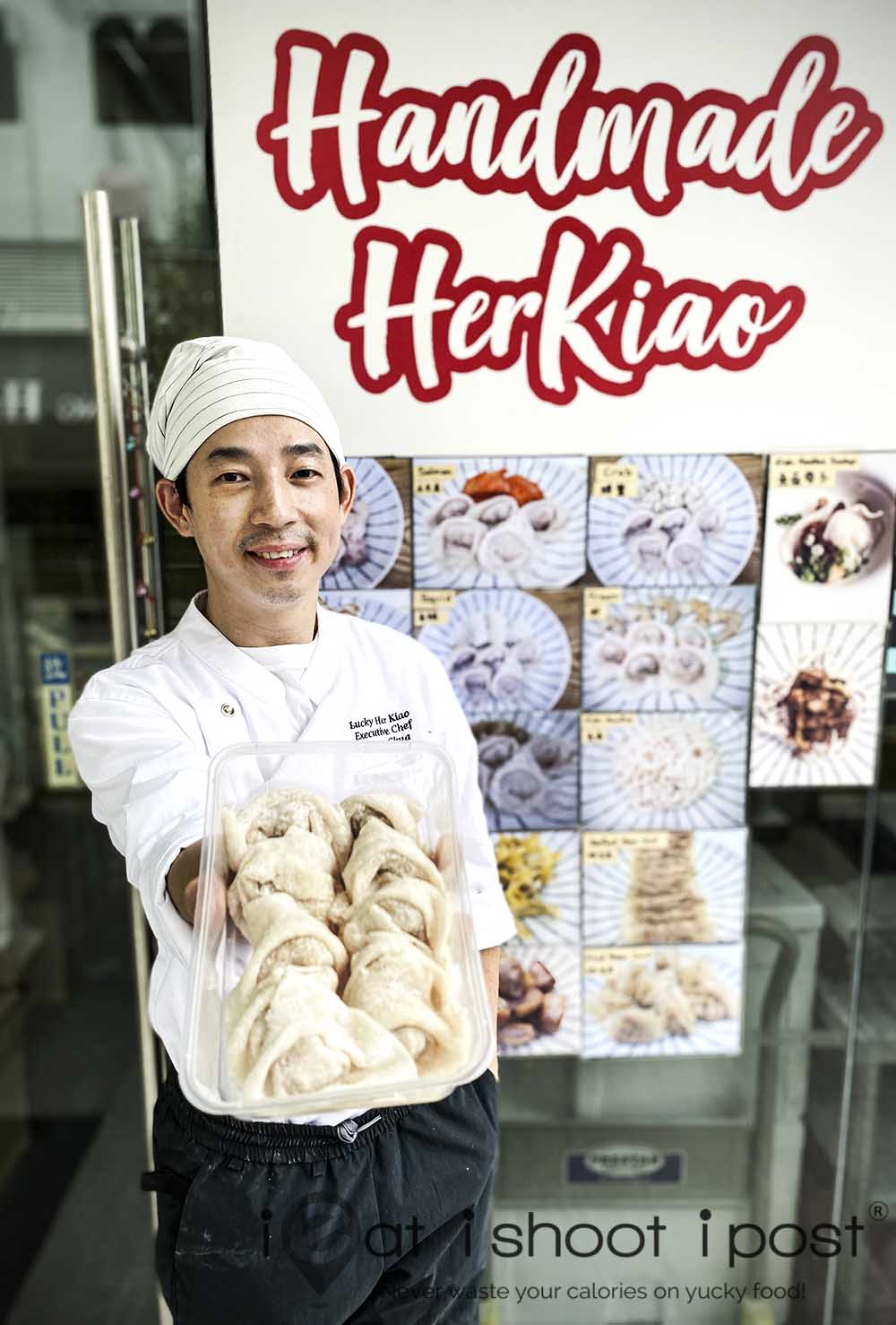 Nowadays most commercially available dumplings are made by machine and in Singapore, there are perhaps half a dozen people who are still making it by hand commercially (Those I have met have all happened to be Teochews). Amongst these artisans, "Uncle James" is one of the youngest. Our Teochew Ah Hia (brother) today hails from one of Singapore's most prominent fishball families. James' father runs Song Kee fishball noodles in Toa Payoh Lor 5 Food Centre. His uncles and cousins are responsible for the various Song Kee fishball noodles in Yio Chu Kang, Bishan, AMK, and Circuit Road which are all known as Song Kee!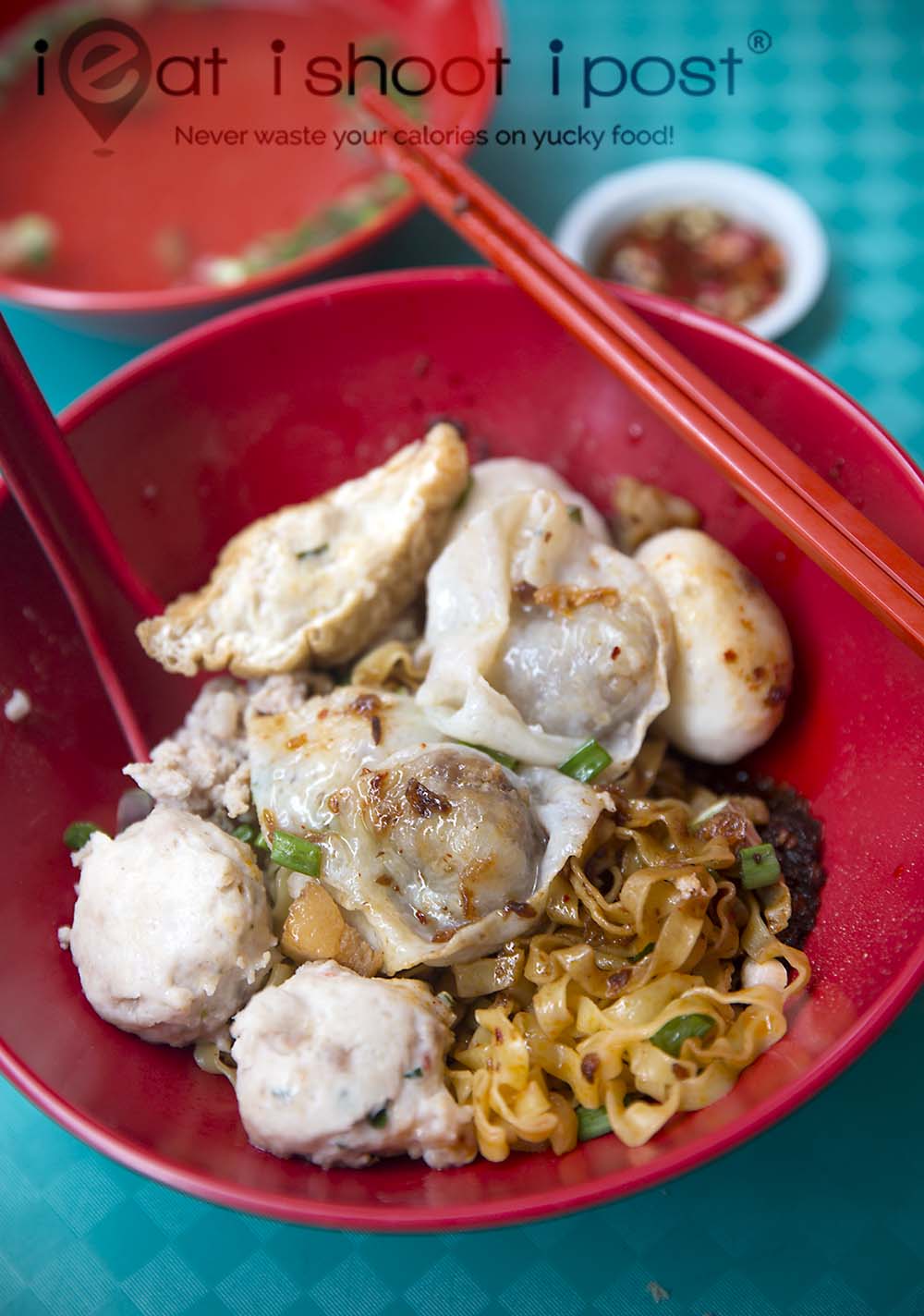 In the spirit of a true artisan, James has made it his life's mission to perfect the art of making Her Giao. Having grown up helping at his father's stall in Toa Payoh, he took over the stall full time at the age of 20, and by the age of 30, he decided to stop cooking the noodles to focus on just making Her Giao, fish balls, meatballs, and other items full time. At 43 this year, he is the youngest exponent of Her Giao that I know of.
I asked him why he is so enamored by this one dumpling, and he told me that he is simply consumed by it, so much so that he can make it day in and day out without getting bored. Other than a day off per week and a few days over Chinese New Year, all the other days of his working life have been spent on making Her Giao and he has no plans to stop! Such dogged passion is not easy to find nowadays!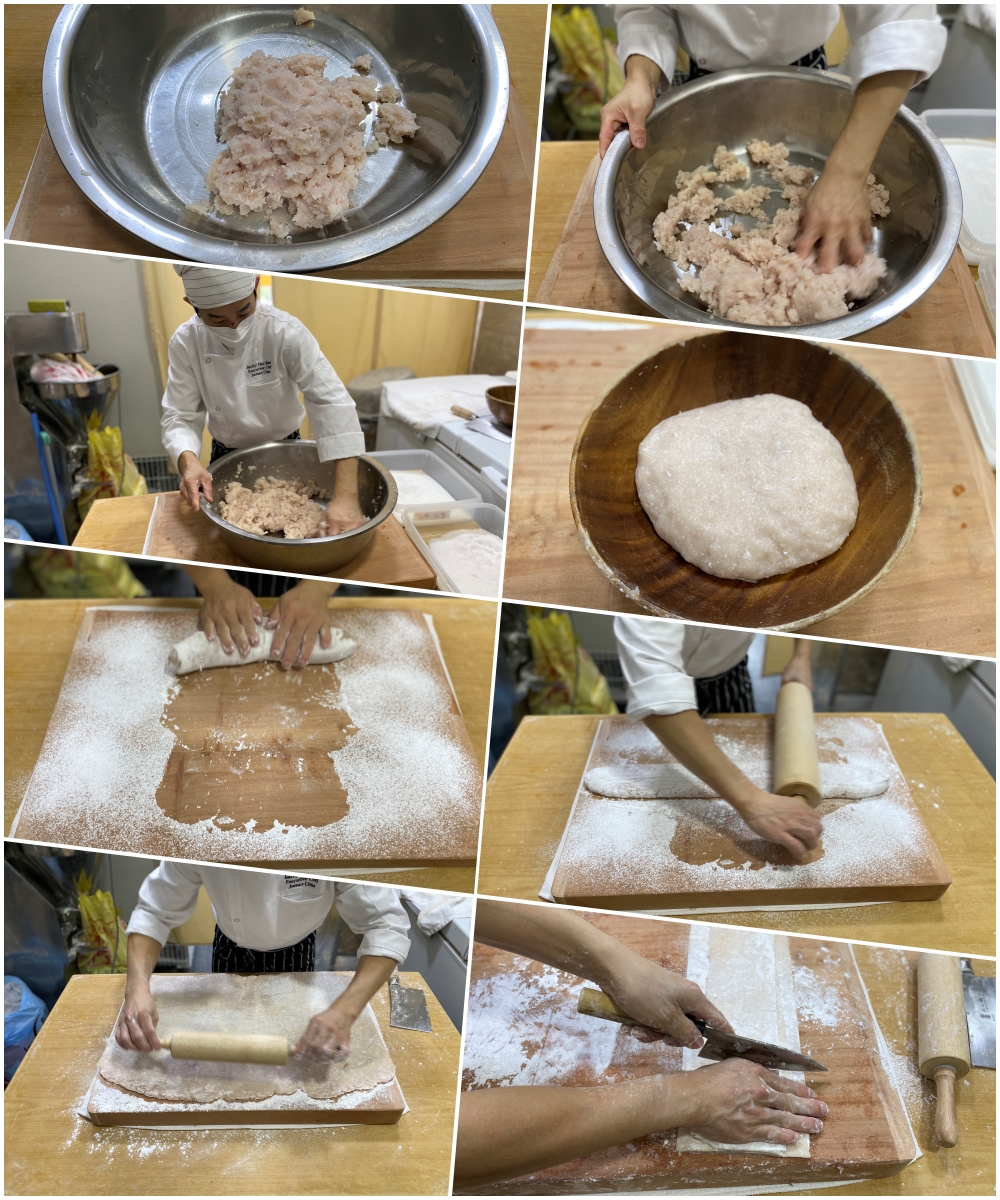 The process of making Her Giao is quite straightforward.  You start with pure yellowtail fish paste.  Salt and MSG are then added and the paste is kneaded to the right consistency. Next, tapioca flour is added and the dough is rolled out till it becomes a thin flat sheet. It is then sliced into squares to form the wrapper, filled with minced pork, and folded into a dumpling.
It all seems easy enough until you get into the details.  According to James, the real trick is in sourcing the right fish.  Not only has it got to be fresh yellowtail fusilier (caesio cuning), it has to be of the right size, and the way that it has been caught also matters.  That is why he is not afraid of sharing the recipe with everyone.  He knows that even if you have the recipe, it is not easy to be able to buy the right fish and have the experience to know how to adjust the recipe to suit the quality of the fish on hand.
Notwithstanding, his passion is to preserve the legacy of Her Giao for the next generation and is opened to teach anyone who is serious about making Her Giao as a profession.  So, if you have a burning passion to preserve this heritage food, you can contact James to see if he would accept you as his disciple!
Conclusion
This is the only standalone shop I know of where you can purchase freshly handmade Her Giao, as well as other items such as fishballs, meatballs, and fish noodles.  A rare heritage shop with a true artisan spirit.
Ordering Instructions
To order, Whatsapp 98301661 or write to [email protected]