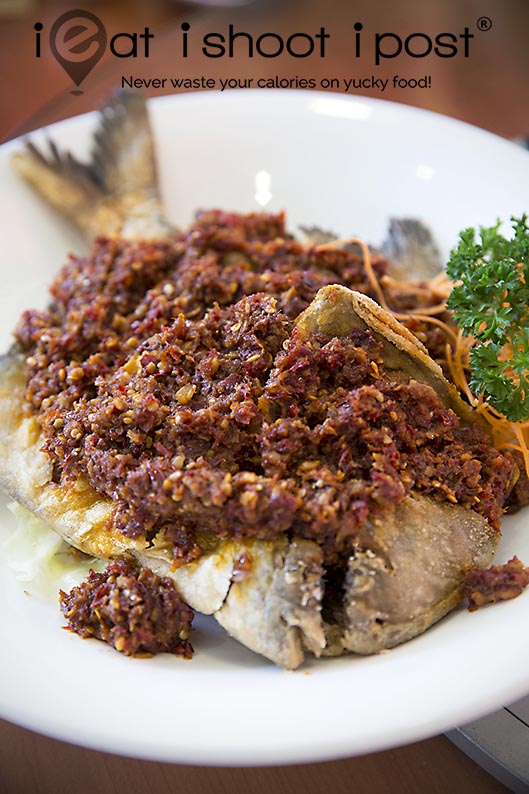 If you ask anyone where to eat Sambal fish, the name Lai Huat would invariably get mentioned.  But just like other popular eateries such as "Hong Kong St" and "Ubin Seafood" there are more than one Lai Huat, so which one are they referring to and are these eateries related or did someone just set up his own restaurant and claim the "Lai Huat" name just because they had worked in the kitchen for a few months? When Patrick Lim, the chef/owner of Lai Huat Sambal Fish wrote to me about his 3 year old eatery, the first thing I wanted to know was how they are related to the original Lai Huat.  Fortunately, he turned out to be the son of the owner of the Lai Huat at Guillemard Road who is the brother of the Lai Huat at Horne Road whose son's restaurant is the one at Rangoon Road.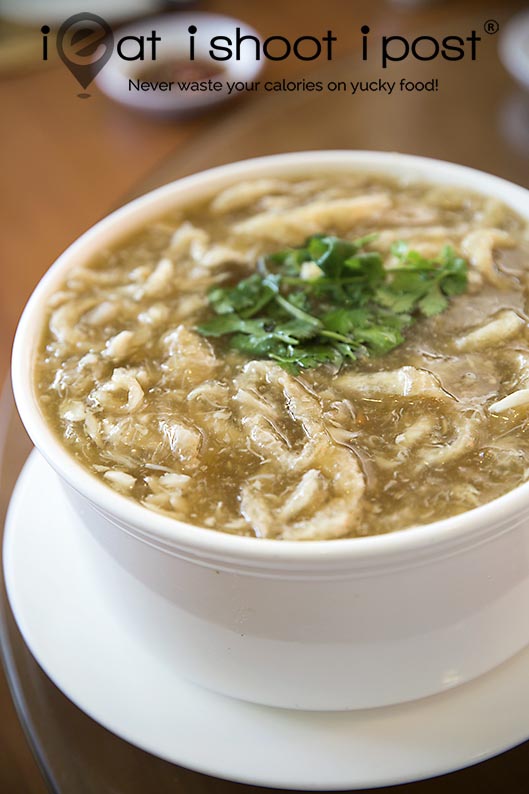 Kapish? No?  Ok here it is again: Once upon a time, a certain Teochew Ah Hia (Teochew man) by the name of Lim Song Lai started selling food from a pushcart in 1951.  He went on to open Lai Huat Seafood at Shiek Maraseh Lane near Ophir road.  Two of his sons who were helping him then took over from him.  The older one inherited the restaurant which moved to Horne Road where it is now located.  His son branched out to open Old Lai Huat at Rangoon Road.  The other brother opened Lai Huat in Guillemard Road and his son, our protagonist today, is the one who  opened the latest Lai Huat at Siglap. Alright, now that we have established its legitimacy, let's talk about the food.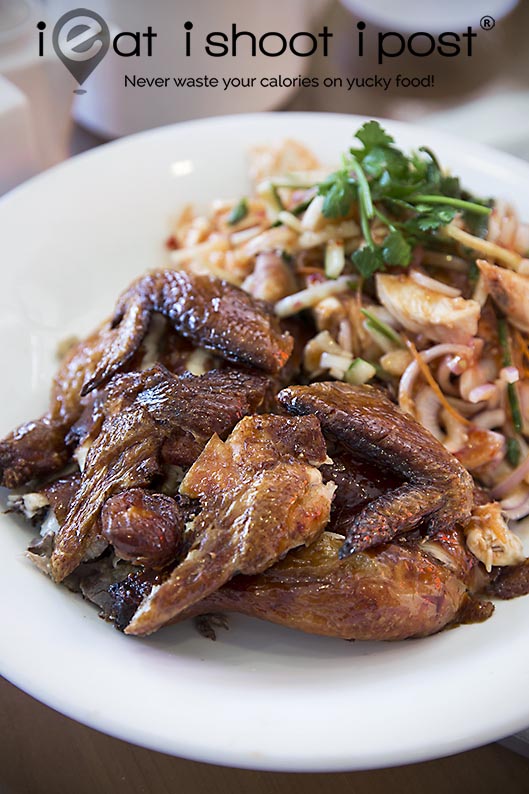 The star of the show is undeniably the sambal.  Notice I said "sambal" and not "sambal fish" because while the fish is expertly fried till it is so super crispy that you can eat the whole skeletal and integumentary structures (head, bones, skin and fins), it is the sambal that really stood out.  Patrick had been helping out in his father's restaurant since he was a kid and had learnt to cook his grandfather's sambal through years of apprenticeship.  Although the sambal looks as if it is going to set your mouth on fire, it turned out to be relatively mild concoction of chillies, shallots, belachan and other ingredients which contributed to it umaminess. 4.25/5 I am of two minds when it comes to the crispy fried pomfret.  For a Teochew Ah Hia like myself, deep-frying a pomfret is sacrilegious.  When you have a fresh pomfret, the only way to eat it is to steam it in order enjoy its fine tender flesh. The only time you fry it is when it is less than super fresh, which is also sacrilegious for us Teochews.  That said,  I can't deny that the crispy fish is quite enjoyable and goes perfectly well with the sambal!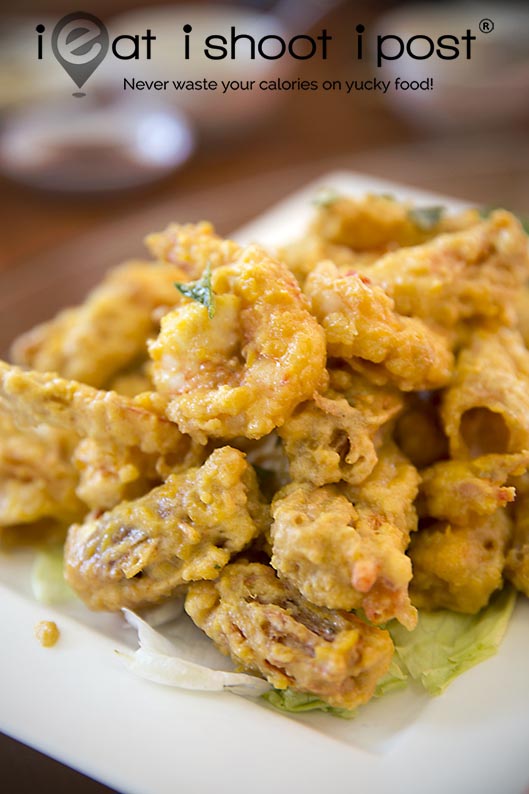 Patrick has retained some of his father's signature dishes at the restaurant but being an adventurous cook, he has innovated on some of his other dishes.  The Roasted Chicken Two Ways is very clever.  Knowing that the breast meat of the roasted chicken can be a little dry, he decided to serve it as part of a Thai inspired salad instead.  I can't say that the chicken salad is something so irresistible that you would order the roast chicken just because of it, but it is nice and certainly better than eating dry chicken breast meat.  The rest of the roasted chicken was competent and certainly worth ordering. 4/5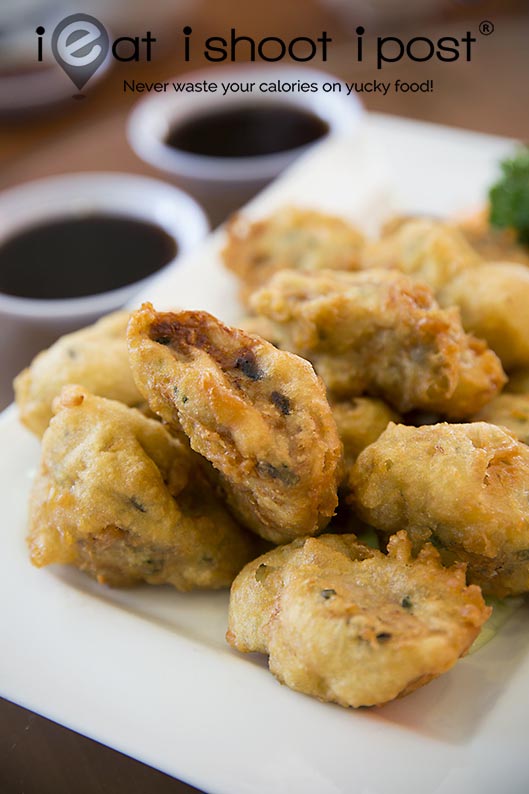 The prawn rolls have also been slightly tweaked so that they are covered with a thick crispy batter which can never go wrong.  The prawn filling does lack that crustacean flavour which I always look for in a good hae zhor.    4/5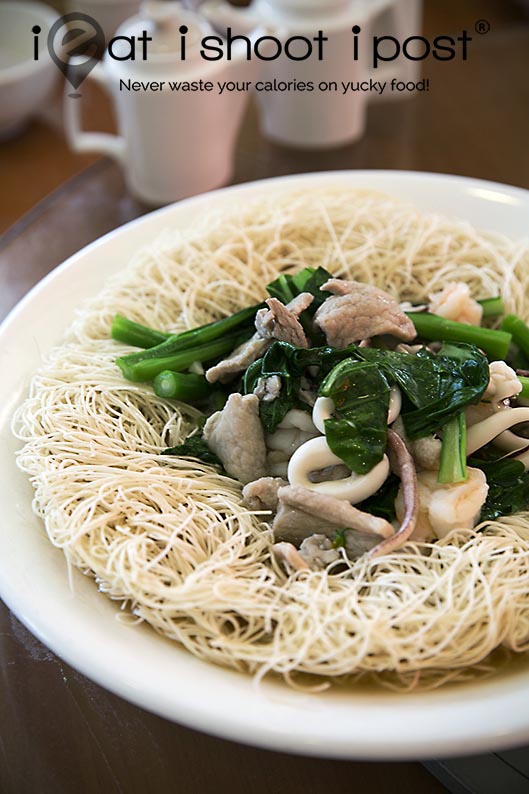 I was pleasantly surprised with the Boss Mee Sua which is quite a novelty as I hardly order Mee Sua, let alone crispy fried Mee Sua.  The dish is very pleasing to the eye as well as the palate.  The stock is made with long hours of patient simmering which resulted in a tasty sauce which gets soaked up by the crispy mee sua.  4.25/5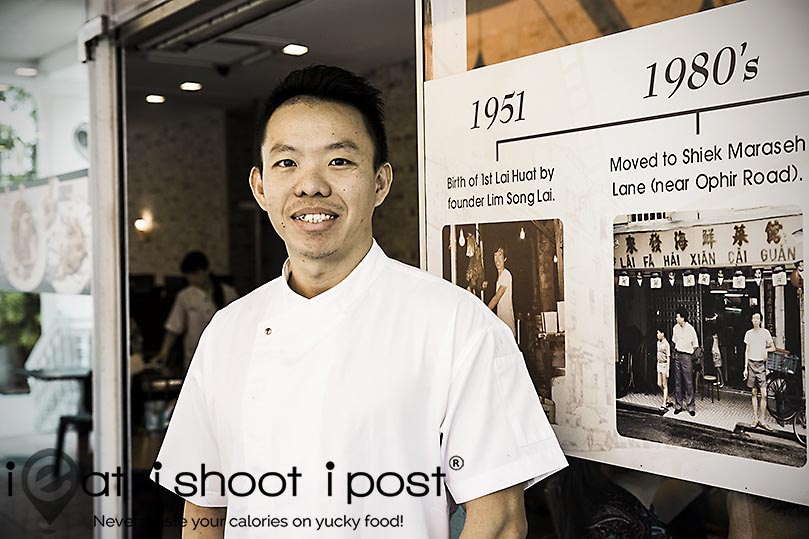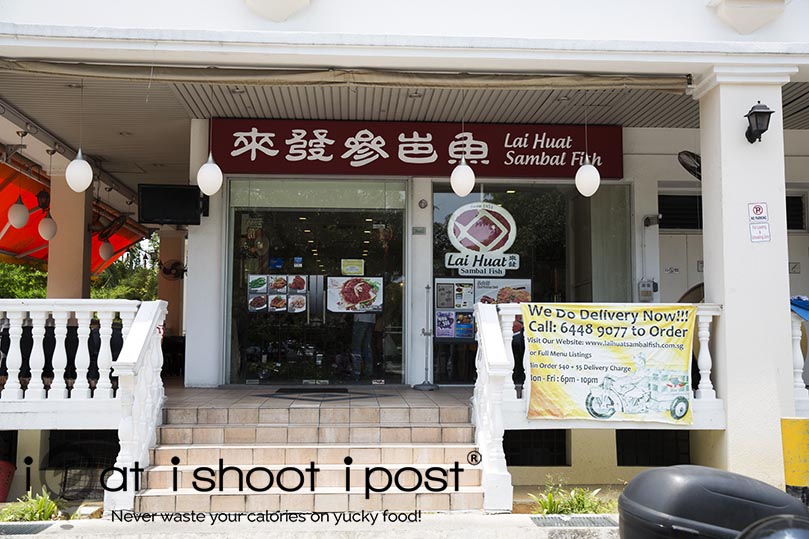 Conclusion Good to see young Cze Charpreneurs expanding the family business and creating new dishes!  This restaurant is comfortable and it has got a few good dishes, notably the Sambal Fish and the Boss Mee Sua.  Patrick tells me that he is experimenting with some dishes which use cheese as one of the ingredients!  It would be very interesting to see what he comes up with!