I have been on the lookout for the old grandma style pau ever since I ate the pau at Wee Hoi in JB with Johor Kaki.   So far, the closest one that I have found were the ones at Joo Huat Pau at Circuit Road Food Centre. Then, some of our readers alerted me to an old couple at Toa Payoh Lor 8 market who were making such paus. The only problem is that they usually sell out by 9 or 10am in the morning and since I have to be at the clinic six days a week and church on Sundays, there was no way I could get to try these unless I go on a public holiday.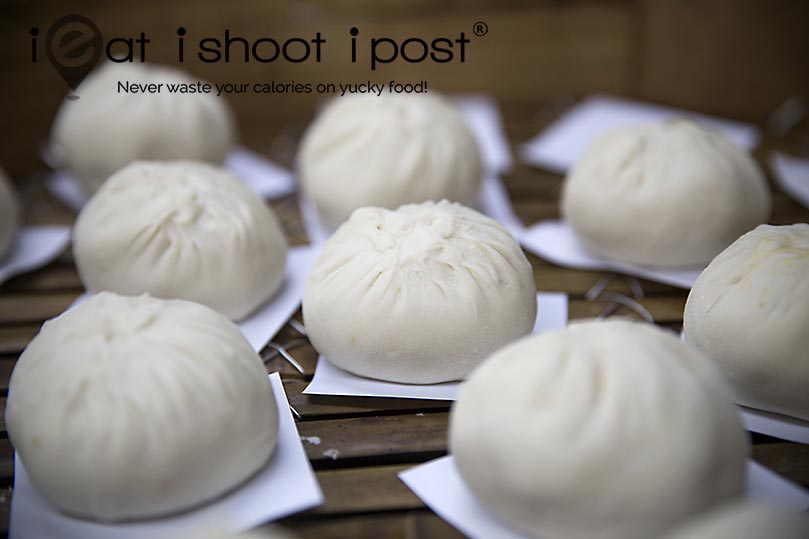 So I had to wait for Hari Raya Haji to make a special trip to Toa Payoh Lor 8 market only to find out that they are closed on Mondays!  (Please let me know the opening times when you recommend eateries to me) I had to wait for Deepavali for my next attempt.
I got there bright and early at 8am (or so I thought) and joined the queue only to be told by the man behind me that I was a little late as the Tua Pau (their signature item) was probably sold out!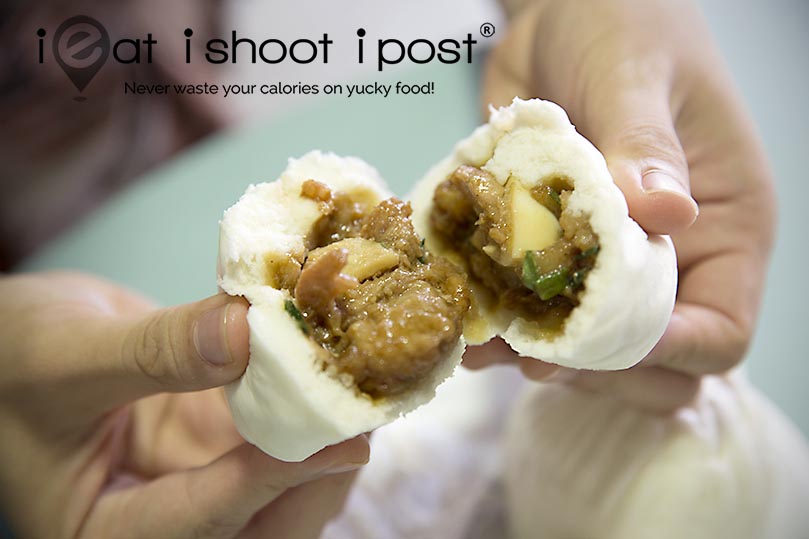 That was when I begin to realise that most people were indeed walking away with just Char Siew Pau and Lo Mai Kai!  Unperturbed, I continued waiting in line hoping that somehow the man behind me was wrong.  Sure enough, I got to the front of the queue only have my worst fears confirmed.  The Tua Paus were indeed sold out! Sian Jit Pua! (utterly disappointed) I thought I had to wait till Christmas to eat the pau!
But suddenly the dark clouds parted and a ray of sunlight pierced through the dark night of my soul when the lady at the stall told me that they are making their last batch of Tua Pau but I had to wait 45mins before it is ready!  45 mins was way closer than Christmas, so, I sat down on the table in front of the stall and waited to eat, shoot and post this tedious and mundane story about it!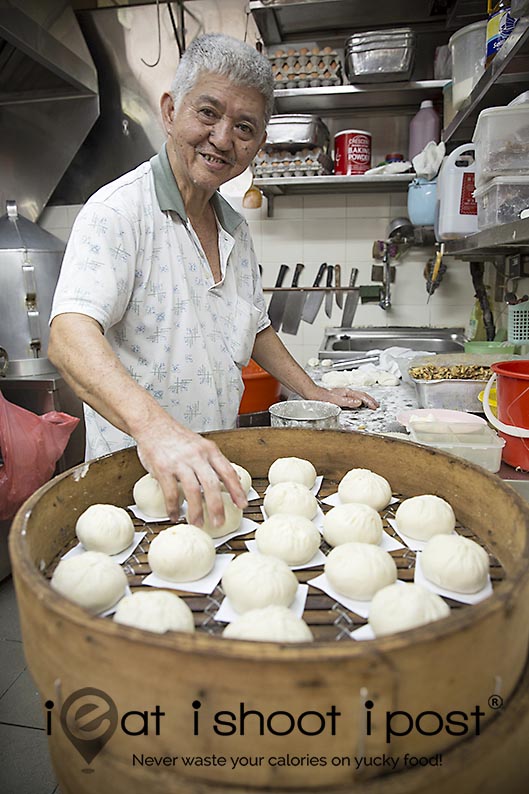 Unfortunately, the pau were not the rustic grandma style pau that I was hoping to find.  They were still very good and there is no argument that they are fresh since all their paus where made and steamed on the spot.  The pau skin was delightfully delicate and fluffy as featherdown and were still fluffy after they were put in the fridge and steamed the next day.  The meat filling was very good quality but it wasn't as juicy as I would have liked it to be.  The perfect pau for me would have the meat juices running down my fingers and chin when I bite into it.   4.25/5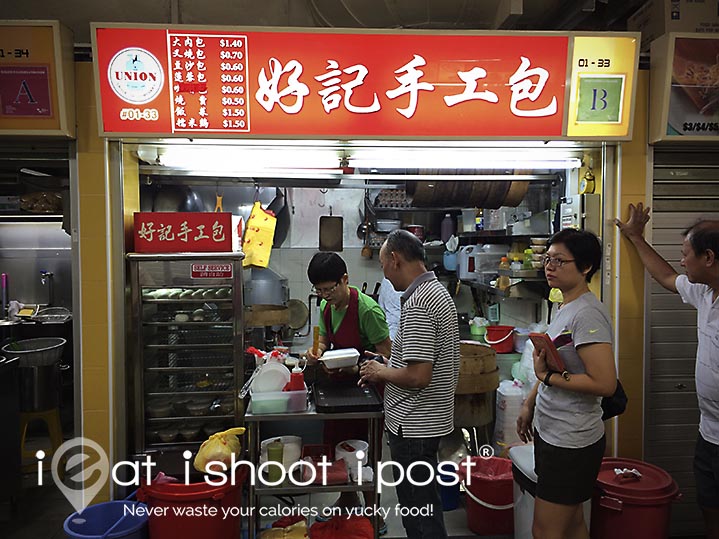 Conclusion
Good place to buy freshly made pau if you are around Toa Payoh.  But you have to get there early and be prepared to queue up!