With Damien and smart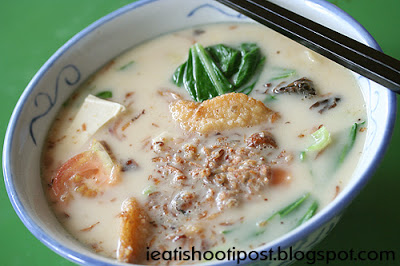 This is simply the most delicious fish soup I have had this year. I had my doubts at first when smart was lining up for the fish soup, but my first taste of it was quite a Holy Grail experience. OK I admit it, even though I have always called myself a Teochew Ah Hia, I think that I prefer the Cantonese Style milky fish soup to the Teochew version. Oops! I think I can hear my ancestors all turning in their graves.
Forget all that hype about XO, if you've got a tasty fish soup, you don't need to hide behind the veil of XO brandy. Plus the best thing is that you don't have to pay a bomb for the fish soup because it comes in individual servings. The only problem with it is the long queue even in off peak periods. But there is a good reason why there is a queue and it is because each bowl of soup is made individually. But take it from me, the queue is worth it especially when it is someone else who doing the queueing (Thanks Uncle Smart). 4.75/5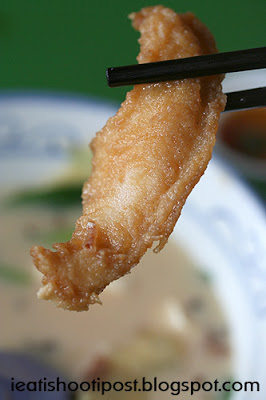 Conclusion
It's really shiok. This one I am certain that many will agree.