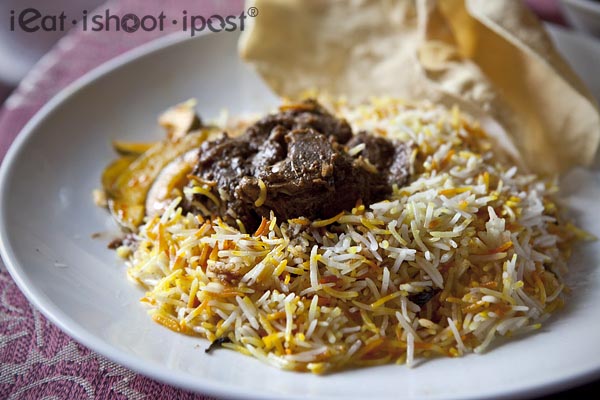 I last blogged about Famous Islamic back in 2007 when the blog was barely six months old. Since then, they have moved further up North Bridge road, dropped the "Famous" from their name, and the given a much needed makeover.
There has been very mixed reactions to this Biryani. Some people, especially those from overseas seem to love it, whiles a lot of Singaporeans fail to be impressed by it. My first impression of Famous Islamic was less than stellar, but as you can see from the photo I took in 2007 and the one I posted above, the Biryani looks very different even though the boss, "Prince" Kalil insists that it is the same recipe that has been passed down by his grandfather.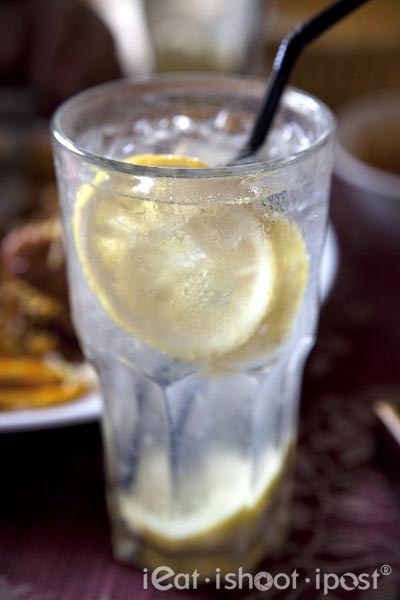 His grandfather, M. Abdul Rahman (1886-1949) had been the head chef for the Alsagoffs and used to serve this Turkish-Indian inspired Beryani to foreign guests as a very special dish. In 1921, he opened Famous Islamic along North Bridge Road which was soon patronized by dignitaries who have eaten the Beryani previously as guests of the Alsagoffs. Over the last 92 years, the restaurant has served many of Singapore's VVIPs such as the late President Yusoff Ishak as well as ex-President SR Nathan and today is still a favourite haunt of foreign politicians like Malaysian PM Najib Razak . I guess when politicians are looking for places to eat, the most logical thing to do is to SMS another politician right? Or maybe they have a private "PM, Presidents and other Politicians" Facebook group where they talk about these more politically mundane, but important life matters. You think?
Anyway, in order to cater to these VVIPs and other lesser VIPs or even to self-proclaimed IPs and ordinary not IP's who crave a Briyani-in-bed, they have a very special "Dial-a-Beryani" service where you can get Beryani delivered to your place at any time of the day! The magic number to satisfy that Beryani craving is 62961161 and there is of course a minimum charge for such a service which you have to order in advance.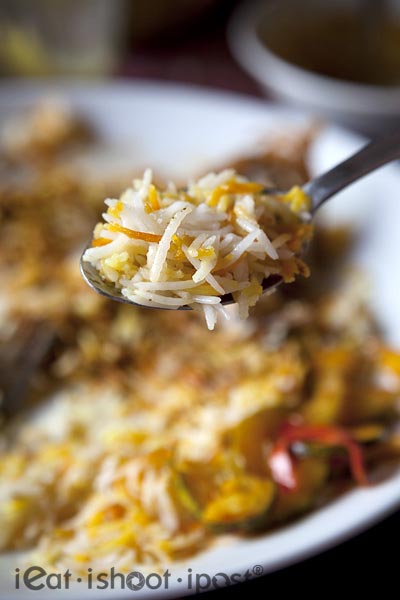 Anyway, I must say that I found the Biryani much better then when I first blogged them in 2007. In my last post on Blue Diamond Biryani, I alluded to the fact that I like my Biryani light and not over spiced, so that you can enjoy the fragrance of the Basmati Rice. And, if it is great Basmati rice you are after, then Islamic serves the best rice I have come across so far. The grains here are impressive as you can see from the photo above with each grain almost as long as a lady's manicured fingernail! However, although the texture of the rice was textbook perfect, I felt it still lacked a certain oomph in the flavour and aroma. The mutton was excellent, though. They use a very quality lamb which was cooked till tender but still moist and juicy by incorporating a modern combi oven into their traditional cooking methods. 4/5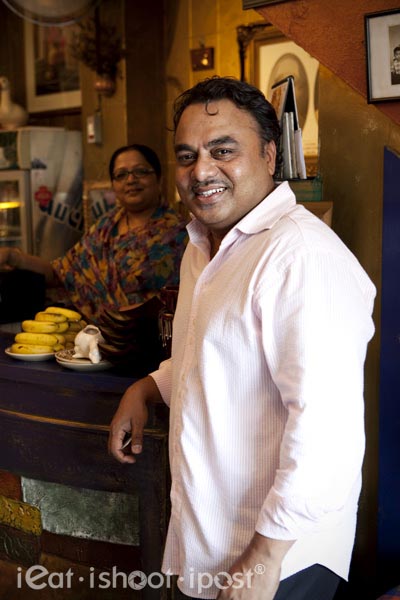 Conclusion
There is no doubt that they use quality Basmati Rice and meat here but somehow I still have this niggling feeling that it must have been better in the past. Still, since it is a restaurant which such a long legacy, it certainly behooves any self-confessed foodie to make the pilgrimage there to decide for themselves if they like the Biryani or not.