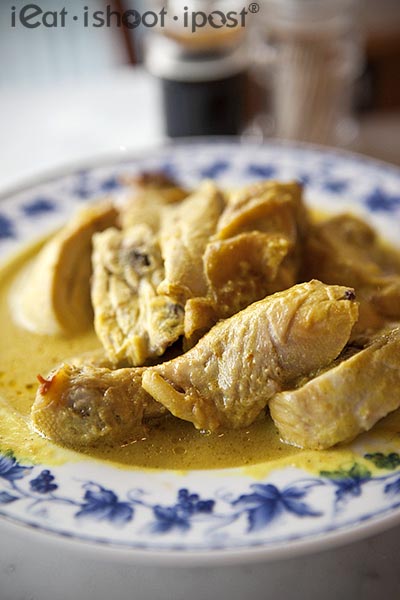 I have a few childhood memories of food that I recall very distinctly. My first meal at Rendezvous is one of them. It was the first time I ate curry and fell in love with it. Before Rendezvous, I wouldn't touch curry because I wouldn't eat spicy food, but it was the Ayam Korma which changed all that.
I remember mom insisting that Ayam Korma was a type of curry which was not spicy and persuading me to eat it. I was hesitant at first, but eventually, when I tried it, I was hooked. That taste experience is firmly imprinted in my temporal lobes and I have been trying to find that exact same taste again for years.

The other really significant thing about Rendezvous was that it was first time I came across the word "Rendezvous". Not being as sophisticated as kids are nowadays, my first attempt at pronouncing the French word came out as "Ren Dez Voss", a pronunciation which I still use nowadays, just to irritate my wife and teach the kids some French.
Incidentally, I managed to talk to the 2nd generation owner, Mr Seah King Ming, who told me that the name "Rendezvous" was coined by a friend of his father's at the lawyer's office. The restaurant has been around since 1950 and is arguably the oldest Nasi Padang eatery in Singapore. But the history of the restaurant actually stretches back to before the war. It started out as Hock Loke Kee which served Western cuisine to cater to the British. It was after the war and with the gradual withdrawal of the British and Anzac troops that the restaurant decided to introduce Indonesian cuisine to cater to the local population.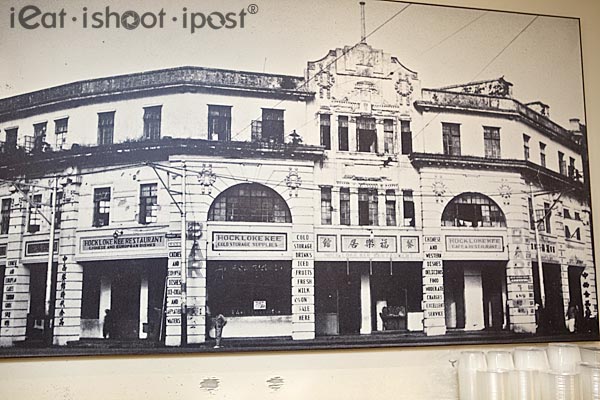 I am sure, many readers would still remember the old restaurant which was located where Hotel Rendezvous now stands. So famous was Rendezvous restaurant that they named the Hotel after it even though the owners of Rendezvous have no share in the hotel itself. The restaurant was initially located within the hotel before moving to its present location in Central.
Our group of Kakis were looking for a place to celebrate Soundman's birthday and ended up at Rendezvous. All of our group of Gen Xers (and Baby Boomer) have been to the old Rendezvous and so our expectations were, understandably, quite high. I have this theory that nostalgia is the most powerful condiment because I have yet heard anyone say that a present day dish far surpasses that of yesteryear. The food we used to enjoy in the past would certainly be tastier as the produce would have been fresher and most of it would have been "organic" but I think that its actual taste would have been enhanced by a certain amount of psychological embellishment. Don't you think so?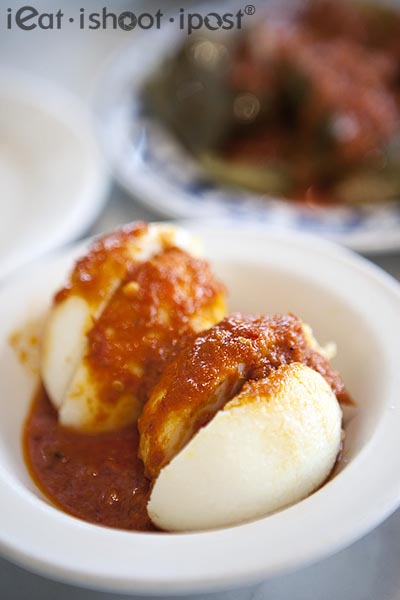 But even if I discounted the psychological embellishment, I must say that I was less than enthralled by the food at Rendezvous that day. When the Ayam Korma was served, I managed to detect that familiar smell but alas the taste didn't quite give me that "Anton Ego" moment which I sought. When I first ate the Ayam Korma years ago, I couldn't stop eating the rice with the gravy. However, the Ayam Korma that day felt like I was listening to Mozart through my telephone. 3.75/5
I am not sure if it is because I am more accustomed to eating spicy foods now that I am older but the Sambal Eggs in the good old days seemed to be much spicier. I remember eating them and then having to swallow copious amounts of water. The sambal seems much less spicy now but still goes very well with the eggs. Think Nasi Lemak and you can understand that the combination of egg and sambal works remarkably well! 4/5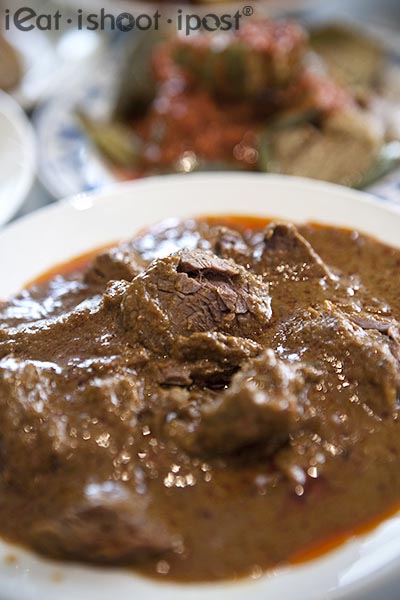 The Beef Rendang was nice but again I felt that it lacked that extra ooomph especially considering that it is much more expensive than what you can get from the neighbourhood Nasi Padang stall. The beef was tender but the gravy came across as a lazy pussycat rather then a snarling tiger. 4/5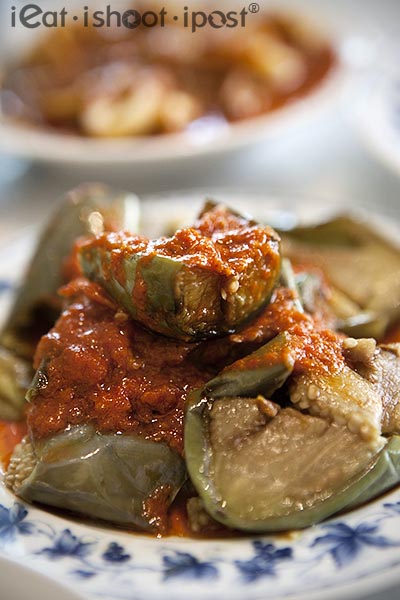 The one dish which was commendable was the sambal brinjal. The brinjal was cooked just nice and I liked how the natural sweetness was balanced by the sambal. It was the best dish of the day. 4.25/5
The Cuttlefish Sambal was actually very good except for the fact that the cuttlefish had spent just a little too long on the bain-marie such that they had lost that bounce to the bite. It would have been a very nice dish if it had just come out of the kitchen. 4/5
Conclusion
I would really like to hear from the old regulars of Rendezvous about what they thought of the food these days. I have only eaten there after a very long interval so I am not sure if my memories serve me well. What do you all think of the dishes today? Have they tweaked it to be less spicy or are they just as good as when they were still in the old place?