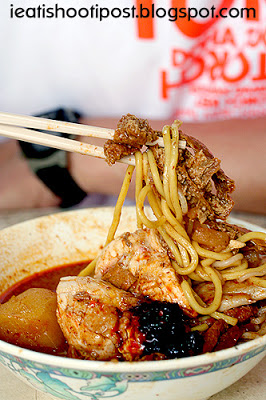 Congrats to Heng Kee Curry Mee for being awarded the Bib Gourmand in 2023!
With smart, liverpool, Damien and iwatch_ueat
Imagine you have been dieting on fresh garden salad for a week in order to get a good cholesterol test result and today is the day you got the test done. Your taste buds have been deprived of attention for a week and you are really looking for something with a bit of KICK…. A piping hot bowl of curry mee is sure cure for your deprived taste buds. But not just any curry mee yah! The sign on the front of the stall says it quite clearly that this stall is "the one and only"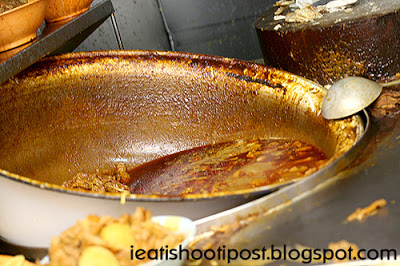 Now, it may not look very attractive, but man, this curry sure hits the G-spot (G for gastronomic). This hawker has been making the same curry for 40 years and still insists on using the same receipe. According to him, the curry is not Malay, not Indian, not even Hainanese (he is Teochew), its just something he concocted over 40 years ago, so it is a truely Singaporean dish.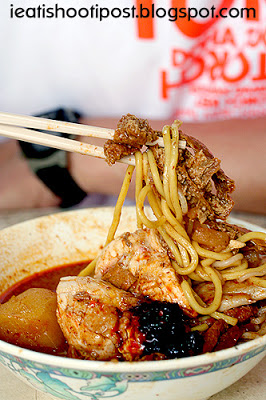 In contrast to the Tau Pok which has been stewing in the curry, the plain white chicken (ala Hainanese Curry Mee style) is simply added on top of the noodles and soaked in the curry. So you get nice cool chicken meat covered with warm savoury curry. Shiok! I really like it this way and would frequently buy white chicken to eat with laksa. Don't forget to add that dark red chilli, it's sweet and fragrant and complements the curry perfectly. 4.5/5
Conclusion Guranteed to give you that lemak fix!