You know why the sign said Happy Wonton noodles? Cos when you see the noodles you get really happy. I have been looking for this type of dark sauce wonton noodles for a while now and this was really an unexpected find. Plus, there was a long queue of people even at 2pm in the afternoon!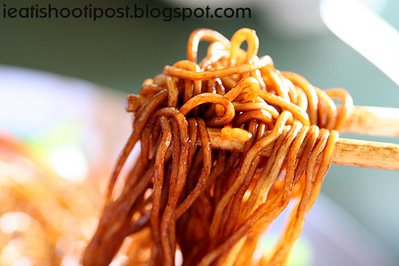 The noodles were of excellent texture and very QQ! The Uncle told me they get them specially made by the same supplier for over 30 years!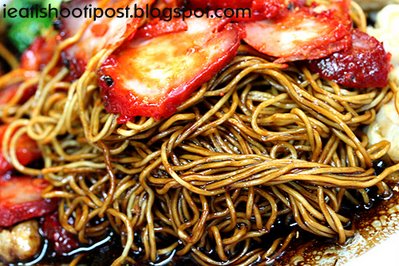 Unfortunately the Uncle got carried away with the dark sauce that day when I told him how enthusiastic I was about the dark sauce. It turned out a little too salty for me. Otherwise the Char Siew was above average and it was really tasty. 4/5 I feel that I need to go back to give it one more go! Fortunately for me, this is a branch of the main stall which is the Carlton Restaurant along East Coast Road!