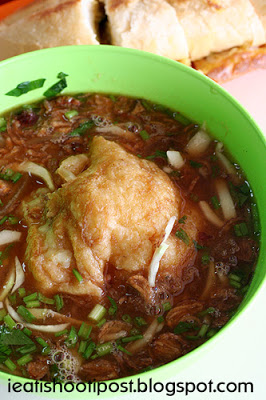 Now this is a novel dish. I have never eaten this before so I don't have a gold standard to compare it to. Maybe our readers can shed a bit of light on where the really good ones are? Anyway, the dish consists of mashed potato about the size of a cricket ball filled with minced beef inside. The whole thing is deep fried in a batter and then served in a bowl of spicy chicken soup.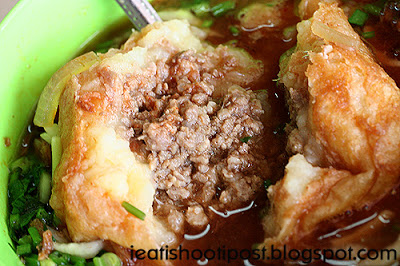 Something new for me. The taste of the dish is pretty predictable. Imagine eating mashed potato and minced beef and essentially you have it. Certainly worth a try if you haven't had it before. 4/5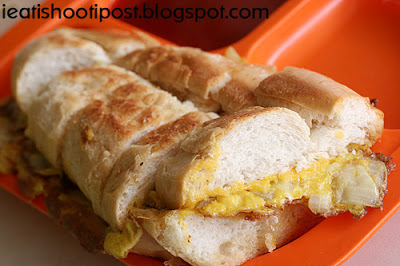 After my recent disappointment with the famous Roti John at Serangoon Way FC, I was understandably apprehensive about Roti John, not wanting to have to grieve all over again so soon after my last tragedy. But thankfully, my faith in the good old Roti John has been restored by the one served here. The crust was toasted till it was light and crispy and the savoury minced mutton in the omelette was adequately spiced and delicious. They also serve it was a great homemade sweet chilli sauce. 4.25/5
Conclusion
Always delighted to try something new, but I don't really have a craving for the Kentang Ball anytime soon. The Roti John is definitely one of the better ones around.