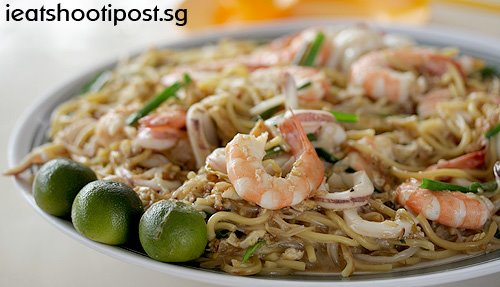 Looks like Uncle Alex just cannot sit still. He had originally intended to take a 6 month sabbatical when he had to close the stall at East Coast Road due to renovations. But the good news is that he is back frying Hokkien Mee just after a 2 week break.
 The stall is located in the compound of the Orchard Hostel which is right opposite Four Seasons Durian Cafe and there's lot of free parking within the compound. The stall is sort of hidden inside so you can't really see it from the road.
Many of his regulars still have not found his new location yet, so here is your chance to eat it while there is still no queue!