With smart, iwatch_ueat and damien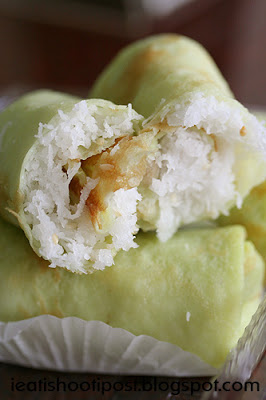 This is my first visit to this Confectionery and I felt like I was a kid again at a toy store. Almost everything here is so delectable that I felt I wanted to buy the whole shop!
First up was the Kueh Dah Dah which Damien highly recommended. The big difference here is that the coconut filling here is white in colour instead of the usual brown. Each mouthful was a burst of juicy coconutty goodness. Very different from your usual Kueh Dah Dah. 4.25/5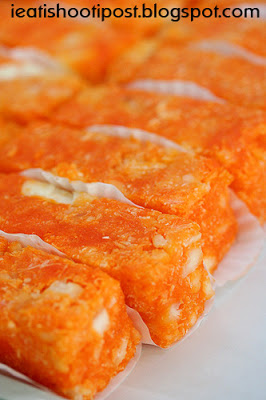 The sweet tapioca kueh was fantastic and probably the best I have eaten. The sugar they use somehow has an uplifting zest to it that makes it different from a lot of others. If you like tapioca kueh, this one you must try. 4.5/5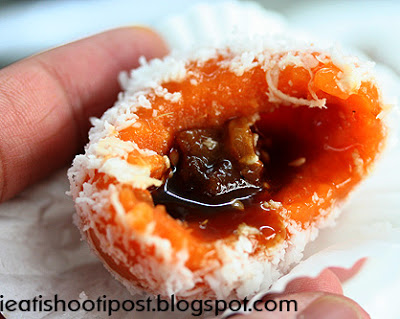 Ondeh Ondeh 60 cents each
The Ondeh Ondeh here is is also exceptionally good. The skin is made from sweet potato and is super soft and chewy. Careful when you bite into it, because the gula melaka is bound to drip down your chin! Beautiful, wonderful, gula-full. 4.5/5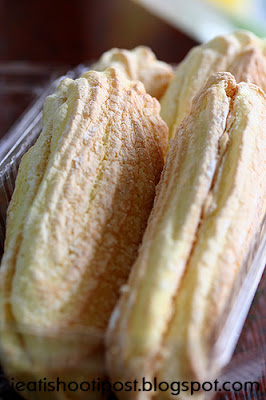 Ladies Fingers $1 each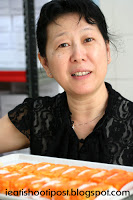 I don't think I would like to meet the lady whom they modeled this confectionery after. Judging from its size, shw would have to be a giant with hair on the chest! Calling them ladies' finger might be a misnomer, but they were excellent. Supersoft but chewy dough with a thin layer of peanut butter on the inside, they go very well with that cup of Teh Tarik! 4.25/5
Conclusion
Make sure you set aside a budget when you step into this stall because you too will be tempted to buy up the whole shop!
Recommended by Damien