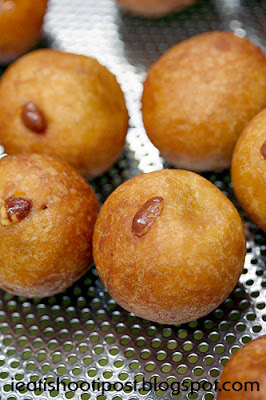 If you take an Ondeh Ondeh and put it into a vat of hot oil, you would probably get something similar to this particular dessert. Of course, instead of gula melaka, the inside is filled with peanuts or coconut.
My first impression of it was how incredibly oily it is. Pick it up with a piece of brown paper and you the whole thing turns translucent. It's a bit too oily even for this particular foodie. It's no wonder that such desserts are hard to come by nowadays. With the increased emphasis on healthier diets, such delicacies are facing an inevitable demise.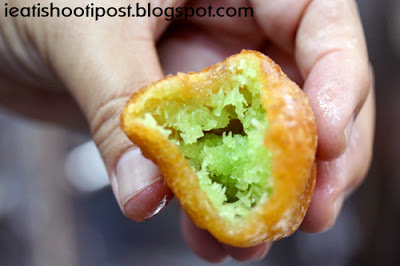 But if you are young and still enjoy free flowing coronaries, you can certainly sink your teeth into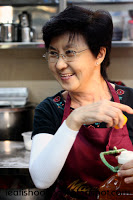 one of these sinful desserts. The flavour I like best was the pandan coconut. The sweet and flowery fragrance really surprises you as you bite into its chewy shell. 3.75/5
Conclusion
Try it before it disappears!