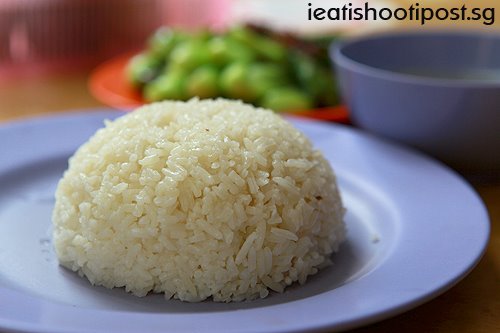 Even since Swee Kee closed, no one has been able to claim the throne which the legendary king of chicken rice occupied. The competition is however very keen and there are several who are jostling for top spot.

The fact is that there are many many good chicken rice places in Singapore as the technique of making good chicken rice is quite well known in the public domain. Heck, even the generic food court chicken rice is often better than what you can obtain overseas. Yet even though there may seem to be so many good Chicken Rice around, I have yet to find one which have come up tops in all three categories of Chicken, Rice and Chilli. Somehow, each of these top stalls tend to excel in one or two depts but not all three.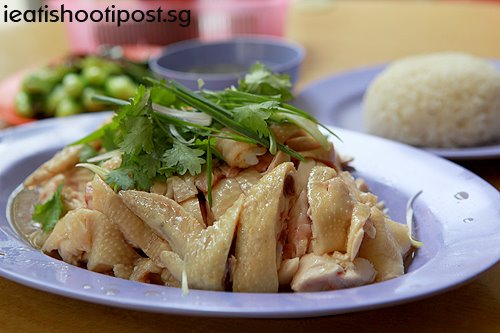 So when we consider the Chicken Rice at Fook Seng, what they excel in is the Chicken. You only have to look at the chicken as it hangs off the hook to know that there is something special about it. Now, this chicken is not for everybody because it is one of the few chicken rice places with the audacity to undercook their chicken a little so that the flesh is still slightly pink. As chef Ronnie puts it, it is about 95% cooked. A lot of people might not like the idea but when it is cooked like this, the flesh is very tender and juicy.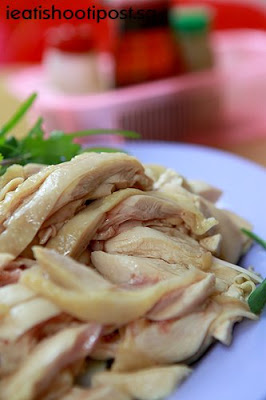 This is certainly one of the most tender chicken around and it needs only a very light drizzle of sesame oil to bring out the full flavour of the chicken. 4.5/5
The rice was good but in this department it loses out some of the other stalls. The rice I had that day doesn't seem to have enough flavour in it although the texture was good. 4/5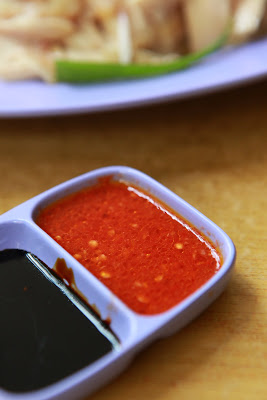 The chilli comes somewhere in between. I like it because it has just the right amount of zing to it without being agonizing. The use of fresh lime instead of vinegar also adds a lot of value to the condiment as is the layer of chicken oil shimmering on its surface. 4.25/5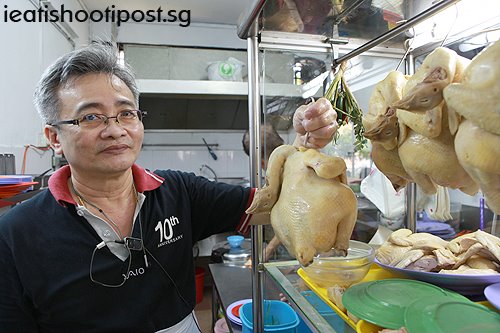 Chef Ronnie started the chicken rice business in order to serve the best chicken rice to a dying father-in-law
Conclusion
If you log into their webpage, you can't help but notice the phrase "Probably the best Chicken Rice in Singapore". Well, my first question to Chef Ronnie was "Who actually said that?" It turns out that it was his daughter who said that. So it is necessarily biased. I wouldn't go to the extent of saying they are the best in Singapore, but I would say that some people might consider them the best in Singapore and it is definitely one of the contenders for the best chicken rice award. I also would say that if you are a chicken rice lover, you would definitely want to come here to try their tender juicy chicken.