Report and photos by Joao
Meet and Eat Session
Recently some readers got a crash course in sushi at the ieatishootipost Sushi Appreciation Workshop. Sushi and sushi-know-how were dished out in equal measure by chef Thomas Kok of Hokkaido Sushi Restaurant. Throughout the course of the afternoon
We learnt the difference between left-facing sole fish and right-facing sole fish
We learnt the difference between maguro, chutoro, and otoro
We ate all three
We watched chef Thomas cut up a range of fish (with running commentary)
We ate said fish that chef Thomas broke down
We were warned to never order eel sushi and egg at the start of a sushi meal
We ate some eel sushi
We ate some egg
We had some myths about Japanese wagyu dispelled
We ate some Japanese wagyu
We ate some more
Astute readers will notice a trend.
In spite of all the eating that went on, I'd like to think that we managed to get a bit of an education. Even more importantly, in partnership with MHC Asia we were able to raise over $4,000 for charity through this session. Hey, anything for a good cause, right?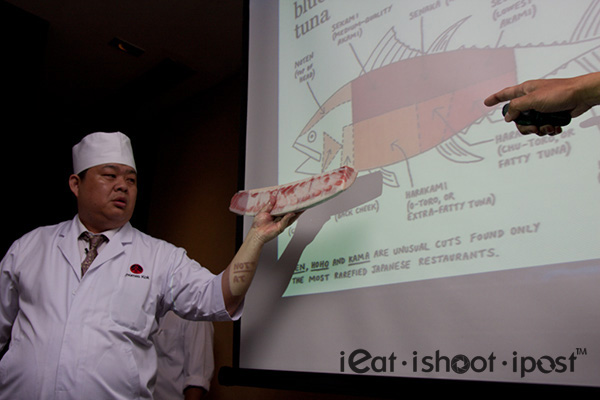 Chef Thomas holds up a $500 slab of Otoro
Thanks to everyone who turned up; it wouldn't have been the same without you! Also, thanks to our Sponsors:

Hokkaido Sushi
M Hotel, Level 9
81 Anson Road
Tel: 65006121
Special Sushi Set for ieatishootipost readers
Hokkaido Sushi's $70++ Sushi Omakase set is a great place to start your Sushi exploration. This offer will run till the end of the year. The set consists of a starter, five piece sashimi, 15 pieces of sushi which includes otoro and uni, Teriyaki beef, Akadashi Soup and coffee or ice cream. Just tell the waitress you are ordering the ieat Sushi Omakase set.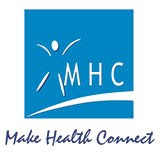 Our school building fund is supported by
www.mhcasia.com