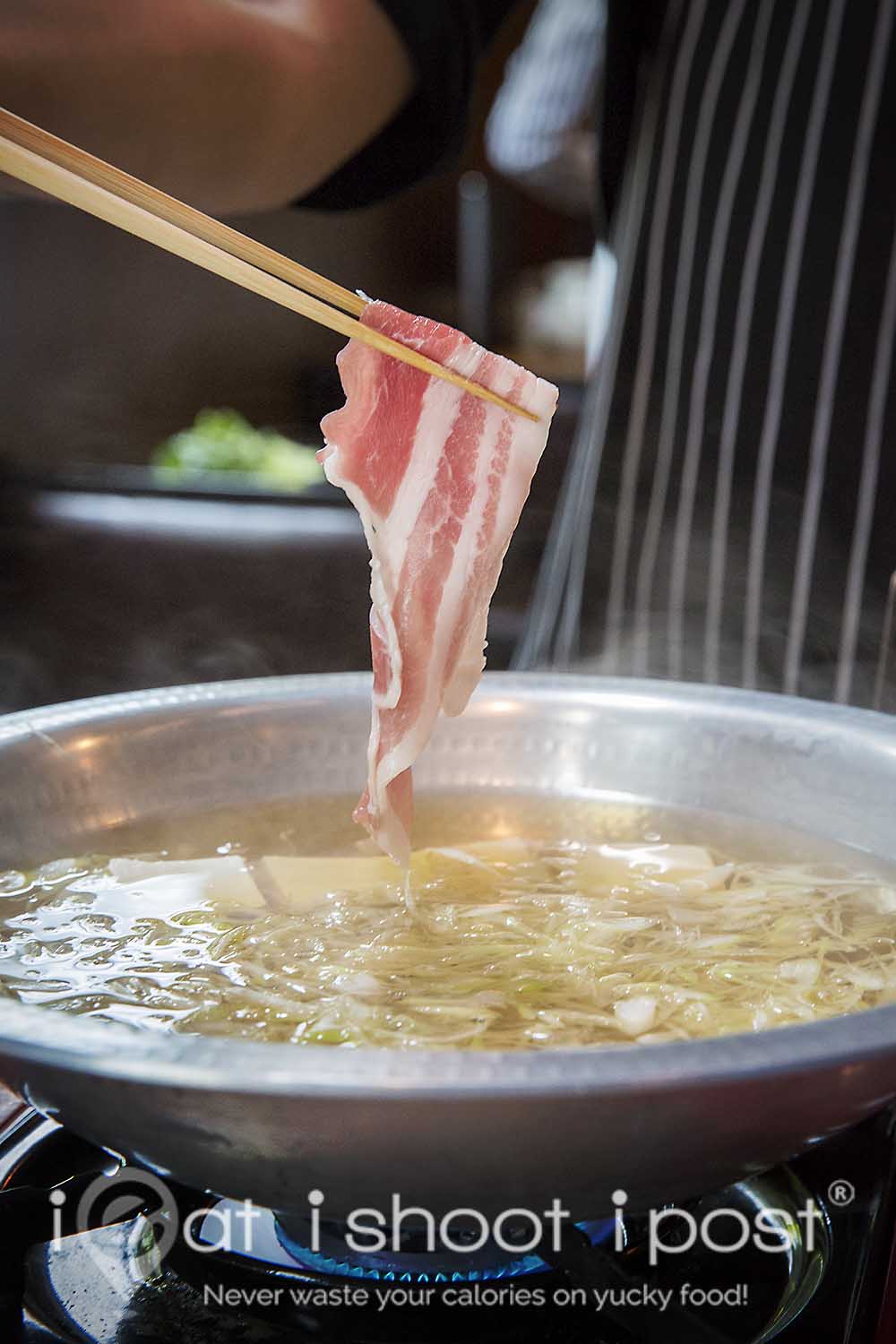 Dashi Master Marusaya is one of my favourite Japanese restaurants in Singapore.  It's one of the few places I know which uses only natural ingredients to cook their food.  So their dashi doesn't just come out of a pack.  It is made the traditional way using Rishiri kombu (regarded as the best in Japan) and aged katsuobushi (of which they are the distributor) which they shave at their premises.   That is why they dare to call themselves "Dashi Master"!
As you probably know, dashi is one of the basic building blocks of Japanese cooking.  It functions like a stock which powers everything from sauces to soups.  For household cooking, it is very inconvenient to have to make the stock from scratch every time you want a cup of dashi, so most of the time I would use powdered hondashi.  There are many brands in the market and some are very good, but nothing beats the real thing!
The other problem about trying to make your own dashi in Singapore is the exorbitant cost.  Just a piece of kombu and a bag of katsuobushi will set you back at least $15-20!  Even if you didn't mind forking out that kind of money for a pot of clear soup, the process of making the perfect dashi still demands that you shave the blocks of katsuobushi just before using it and that means you need a katsuobushi kezuriki  (bonito shaver) and a bit of elbow grease.  I guess that is why I always  appreciated the shabu shabu here at Marusaya.
For more information about katsuobushi, please read my previous post here.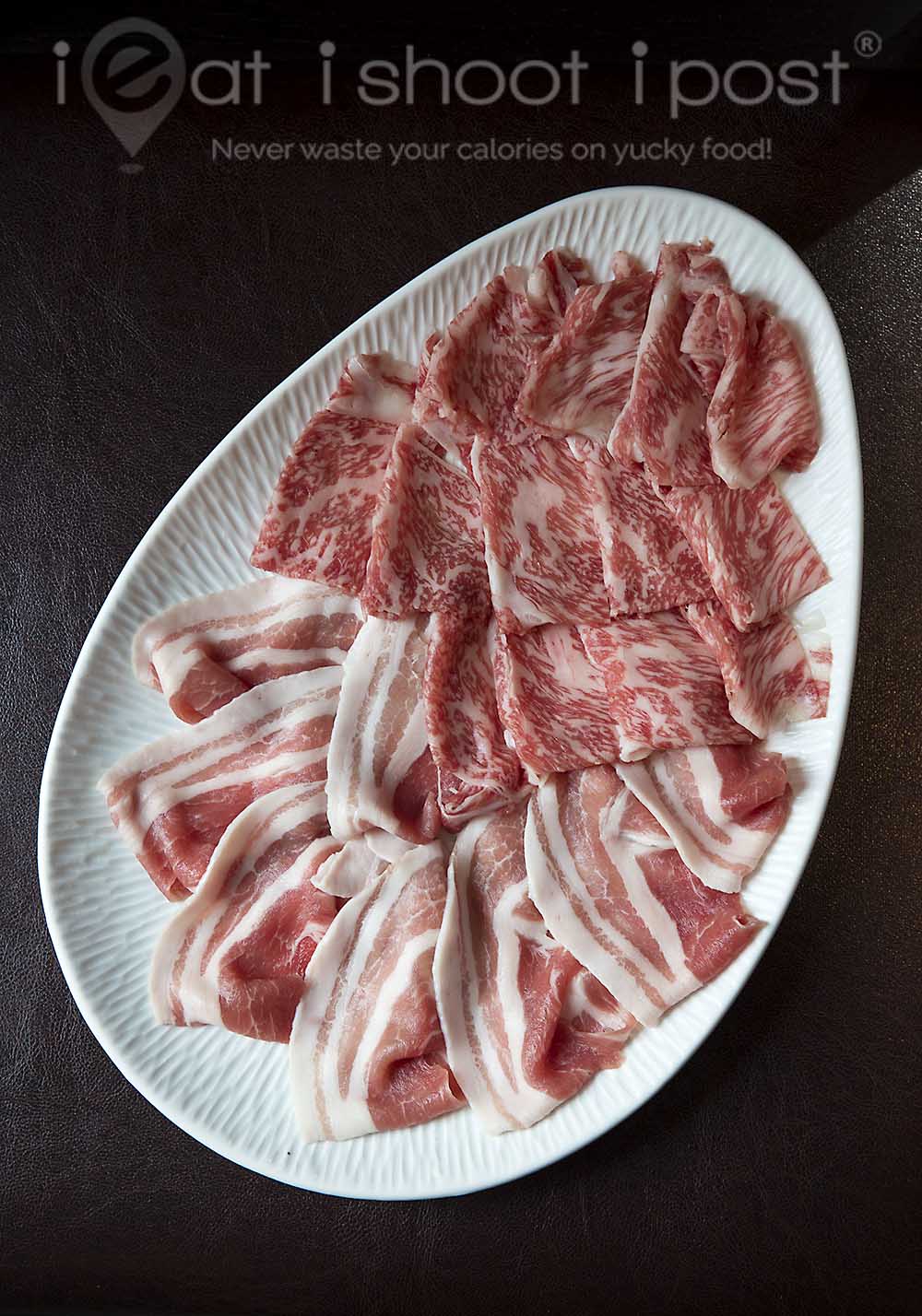 Marusaya is currently having a promotion on their Agu Pork Shabu Shabu and I was there to check out this famous Japanese pork from Okinawa.  It is said that the Agu pig was introduced to Okinawa from China about 600 years ago.  They are smaller in size than the common white pig and grows more slowly.  Their numbers began to dwindle after WWII with the introduction of faster growing breeds and at one stage their numbers fell to just 18 animals.  That was when the Okinawans began a breeding program to save the Agu from extinction.   Now they are a breed that is very well sought after in the whole of Japan the quality and flavour of their meat and especially for the belly.  The fat is delicate and sweet and they claim that it contains only 25% of the cholesterol compared to normal pork. 4.5/5
The sliced pork belly was indeed excellent with a sweet and nutty flavour. I also tried the ham (back leg) but found that the boar taint there a little strong.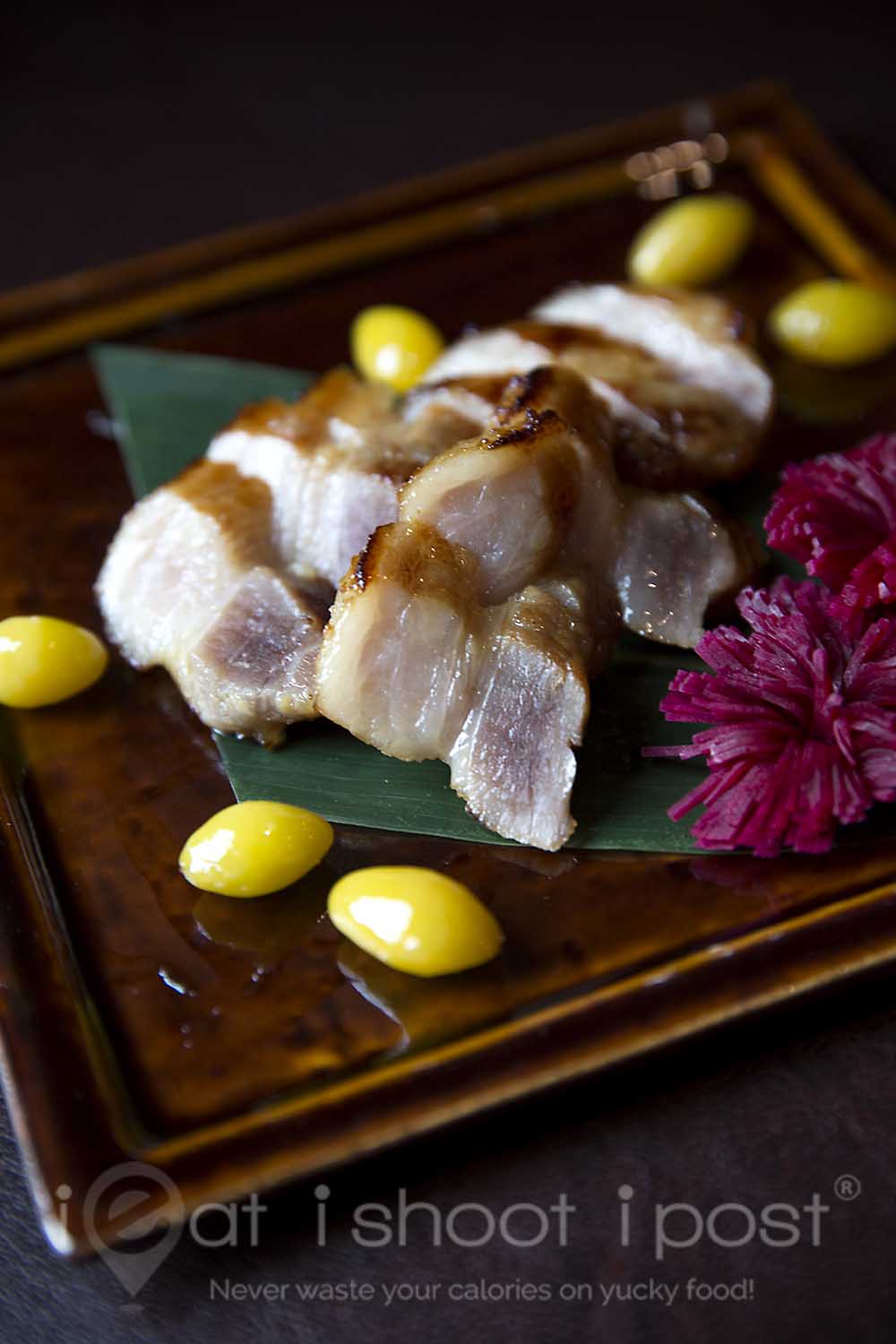 Chef Akane also served us a miso marinated pork belly which has been marinated with saikyo miso for four days before being lightly grilled.  This is almost like a cured pork and the texture is more chewy and less juicy than normal grilled pork. The flavour of the fat is slowly released as you chew on it.  It is very enjoyable and quite different from what I was used to.  4.25/5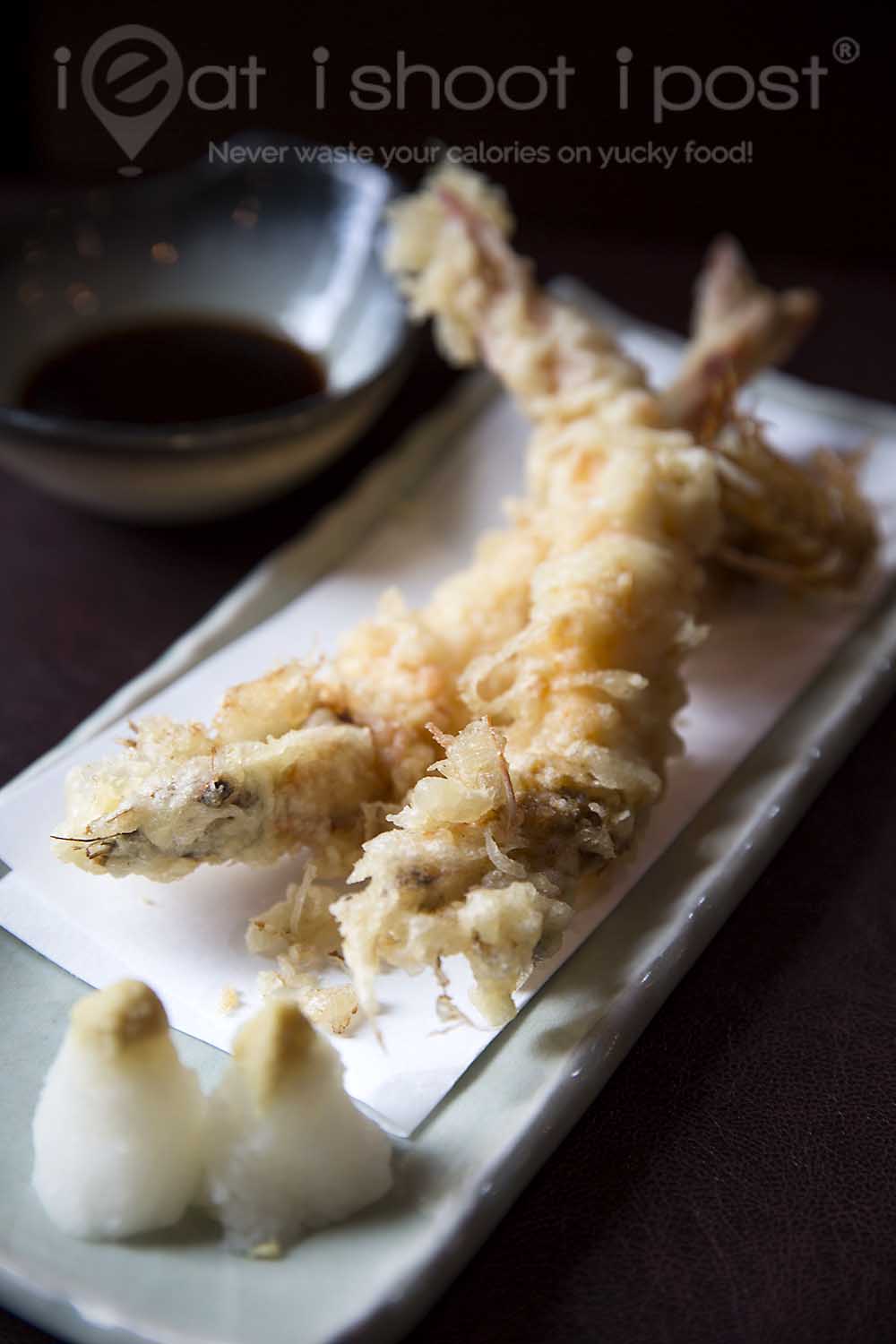 As part of the new menu, Chef has also introduced her jumbo tempura prawns made using fresh, locally caught Ang Kah prawns.  This is probably the best tempura prawns I have tasted in Singapore.  The batter is crispy, the prawns are juicy and and has a good bounce and the dipping sauce, which is made with a mix of bonito and mackeral flakes is superb!  4.5/5
Conclusion
Foodies on the hunt for new ingredients to add to their foodie bucket list can now get to taste Agu pork in Singapore!
Special promotion for ieatishootipost fans
Get a jumbo tempura prawn worth $6++ free with every Agu pork Shabu Shabu set $45++ ordered.  (min 2 pax ). Valid for lunch from 1200-1315hrs.  Last order 1315hrs.  Promotion period from 13 Sep to 13 Oct 2016.