This stall is closed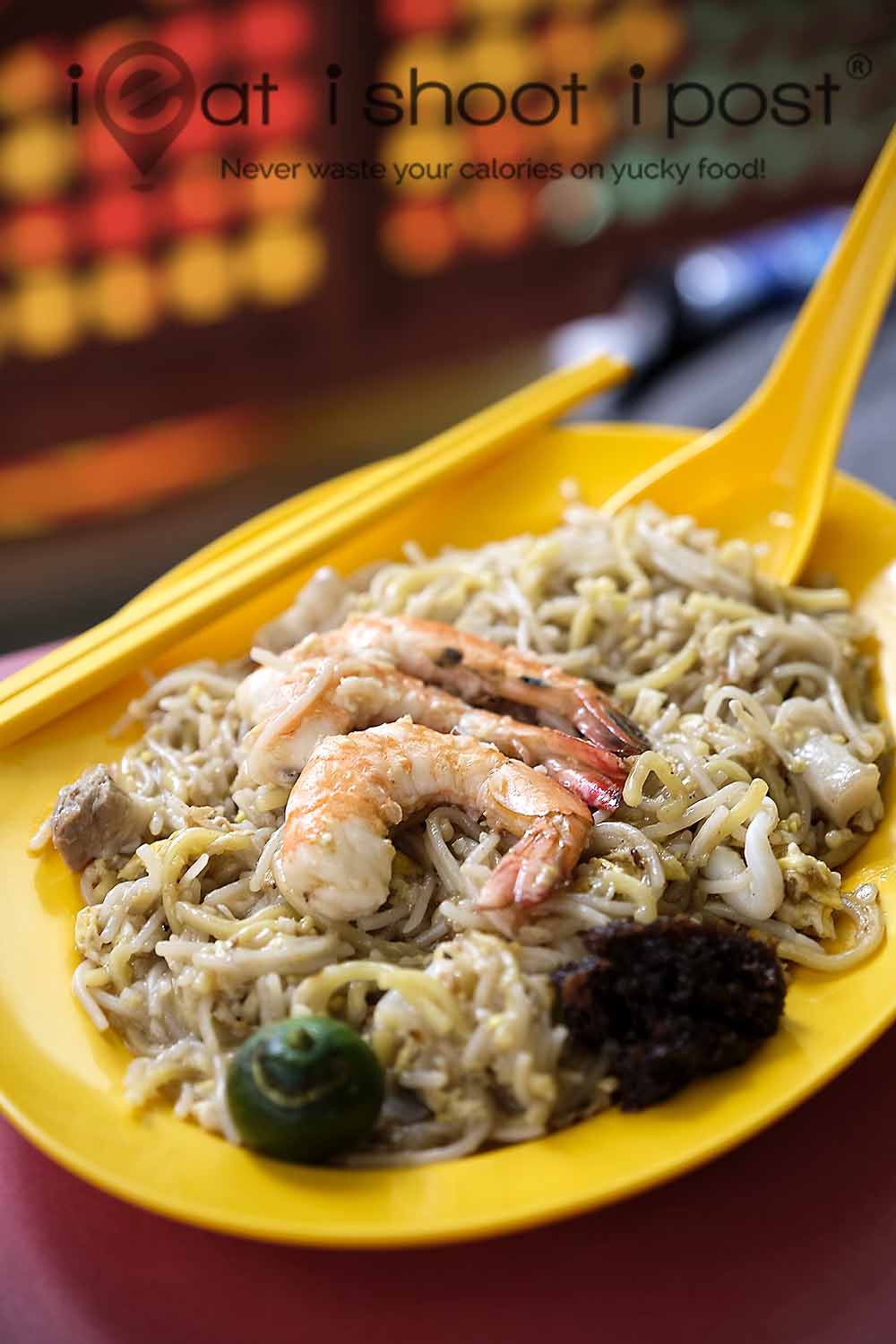 You know those heartwarming videos that MOE puts out to get more people to enter the teaching profession?  Yeah, the ones that show a super dedicated teacher who believed in a particular student even though he was a real pai kia (gangster) and because of his persistence, the pai kia eventually becomes a lawyer or motivational speaker?
Well, it's because of such a teacher that I got to know of 21 year old Chua Yida who recently took over a hokkien mee stall in Chinatown Food Centre.
Melvyn first wrote to me through Facebook and then again several days later through email to tell me about his ex-student who had just started this hokkien mee stall.  Chua Yida didn't do well enough to further his education and subsequently got into problems with the law which landed him under probation.  All this while, Melvyn continued to be his mentor and finally persuaded him to start afresh with this hokkien mee stall.
So, now you know that these sort of stories really happen in real life!
Kudos to all the teachers out there and Happy belated Teachers' Day!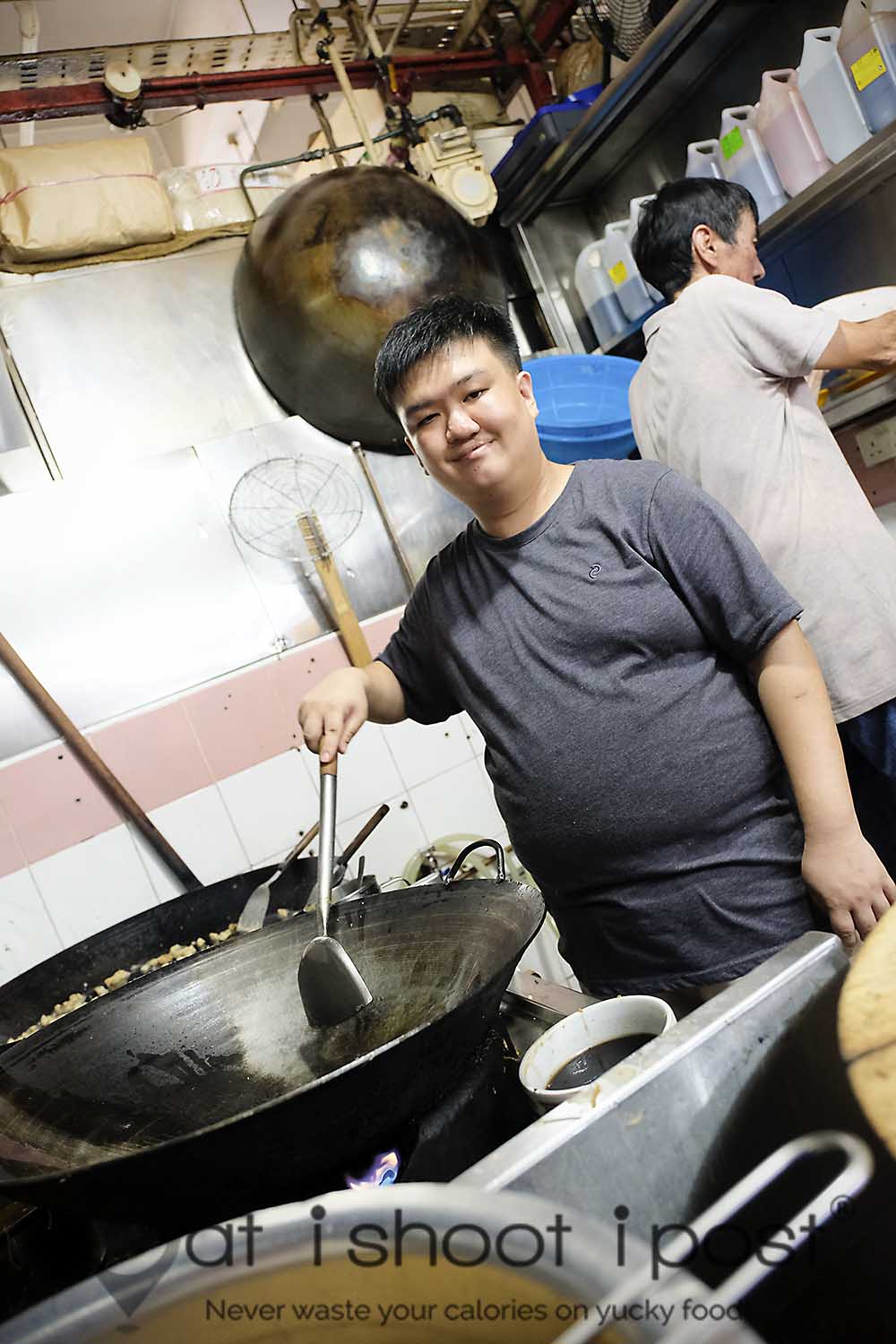 Now, I am not writing this story just because it is heartwarming.  As a reader of this blog, you know that no story ever gets written unless the food is worth the calories.  But I do have a soft spot for the underdog, so I responded to Melvyn's email by paying Yida a visit.  I must admit that at that stage, all I thought I was going to do was to give Yida some tips on how to improve his hokkien mee.  After all, how good can a hokkien mee from such a young hawker be?
But that changed when I got my first taste of the noodles. It was an "anton ego" moment and I was momentarily transported back to my childhood days when I had to wrestle with my two brothers for my share of the one single opeh wrapped packet of hokkien mee!  It was well fried with a wonderful charred flavour and the stock was delicious!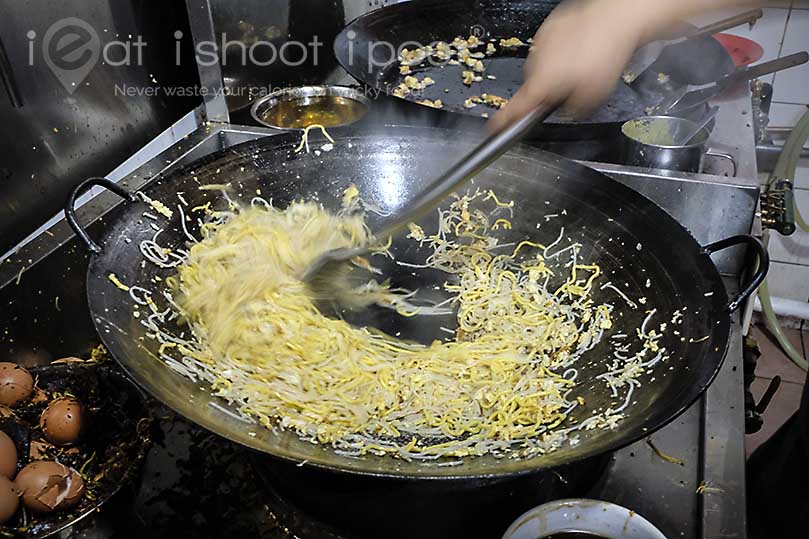 It turns out that even though Yida was only 21, he already had many years of experience frying hokkien mee.  He started learning the technique while still at school and would often spend the evenings working at a hokkien mee stall.  When I spoke to him, it struck me that he had really thought through the whole process frying that perfect plate of hokkien mee and wasn't afraid of trying new ways of making it even better!
There are several keys to a great hokkien mee.  Firstly, the noodles have to be fried well so that the exterior is slightly charred.  This is often not done as it takes too much time and most hawkers will just give it a cursory excursion round the wok and depend on an msg laden stock to power the noodles.  Yida understands this and as you can see in the video, the noodles are fried till the noodles give off a toasty aroma before he adds the stock.
Secondly, the stock has to be good.  Not only does it have to be tasty, it needs to have a bit of gelatin so that when it is reduced, it has that lip smacking stickiness.  Yida tells me that he uses only fresh sea prawns, pork belly and lala clams to give his stock its flavour and extra pork skin for that sticky texture.
But that is not all, what impressed me most about Yida is his willingness to explore new ways to improve on his hokkien mee.  If you watch the video, you will notice that he covers his noodles twice, once at the start of the frying process and then again at the end.   Most stalls would start by frying the noodles first and then add the stock right at the end.  He told me that he came up with this method through trial and error and it made the noodles tastier.  He also revealed that in order to make his stock tastier, he would fry the prawn heads first, like what is done with prawn mee soup.
NB:  I do remember some stalls adding the stock twice, but they always do it after frying the noodles for a bit.  Yida actually adds in the stock right at the beginning which is quite unique.
Just to moderate your expectations, I think that his current wok fire is not big enough to allow him to fry more than five plates at a time.  So, if you go when it is busy, the noodles might lack that charred flavour.  He is also still working on perfecting the sambal chilli and has started using dried shrimps to give it more flavour but it still needs a bit of tweaking.  By itself it is very tasty, but the chilli recipe needs to be formulated so that it blends well with the rest of the noodles.  It is a little on the sweet side and although the spiciness level is good with me, those looking for really spicy sambal would be disappointed.  4.25/5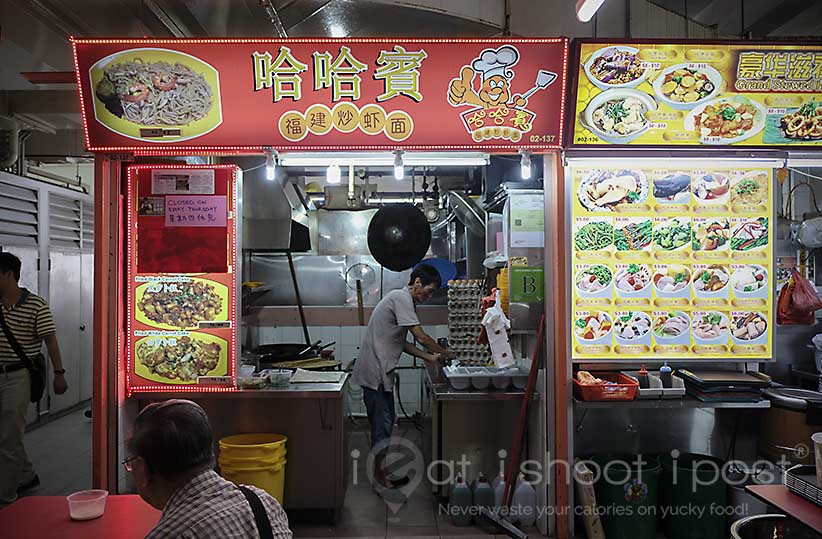 Conclusion
It is good to see a Gen Z hawker with such passion for hokkien mee! Right now Yida is able to fry a plate of hokkien mee which would give the masters a run for the money.  The only real problem may be a lack of consistency when there is a crowd.  But I am confident that if this young man is persistent, he will become a hawker master in due course.