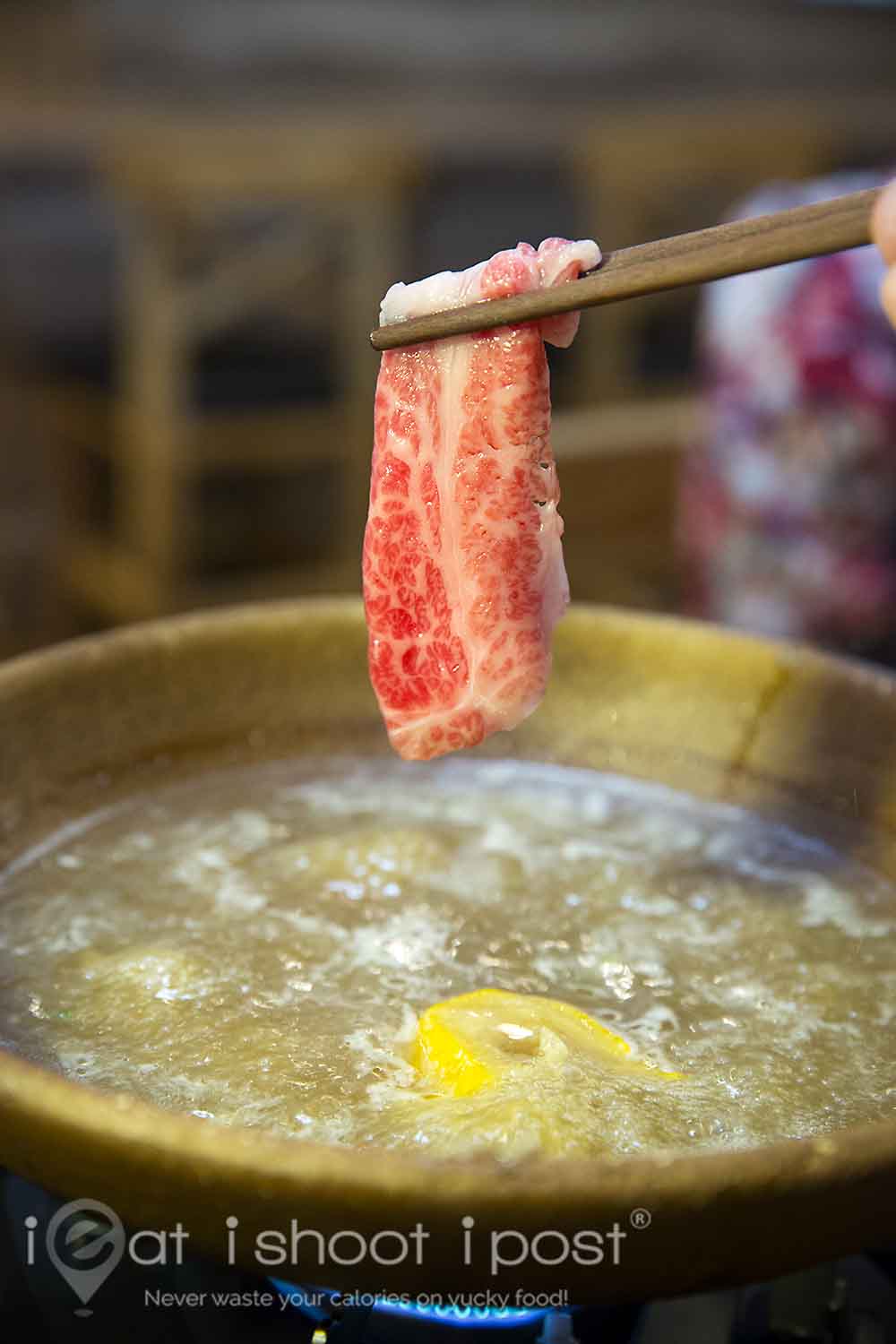 Hidden within an industrial estate in Pasir Panjang is this unassuming little restaurant that makes a very unique shabu shabu broth accentuated with yuzu.  I didn't think much about it when the owners emailed me early last year, but it caught my attention again when I visited to present them with the SPH Food Masters Award where they emerged as one of three winners in the West Zone.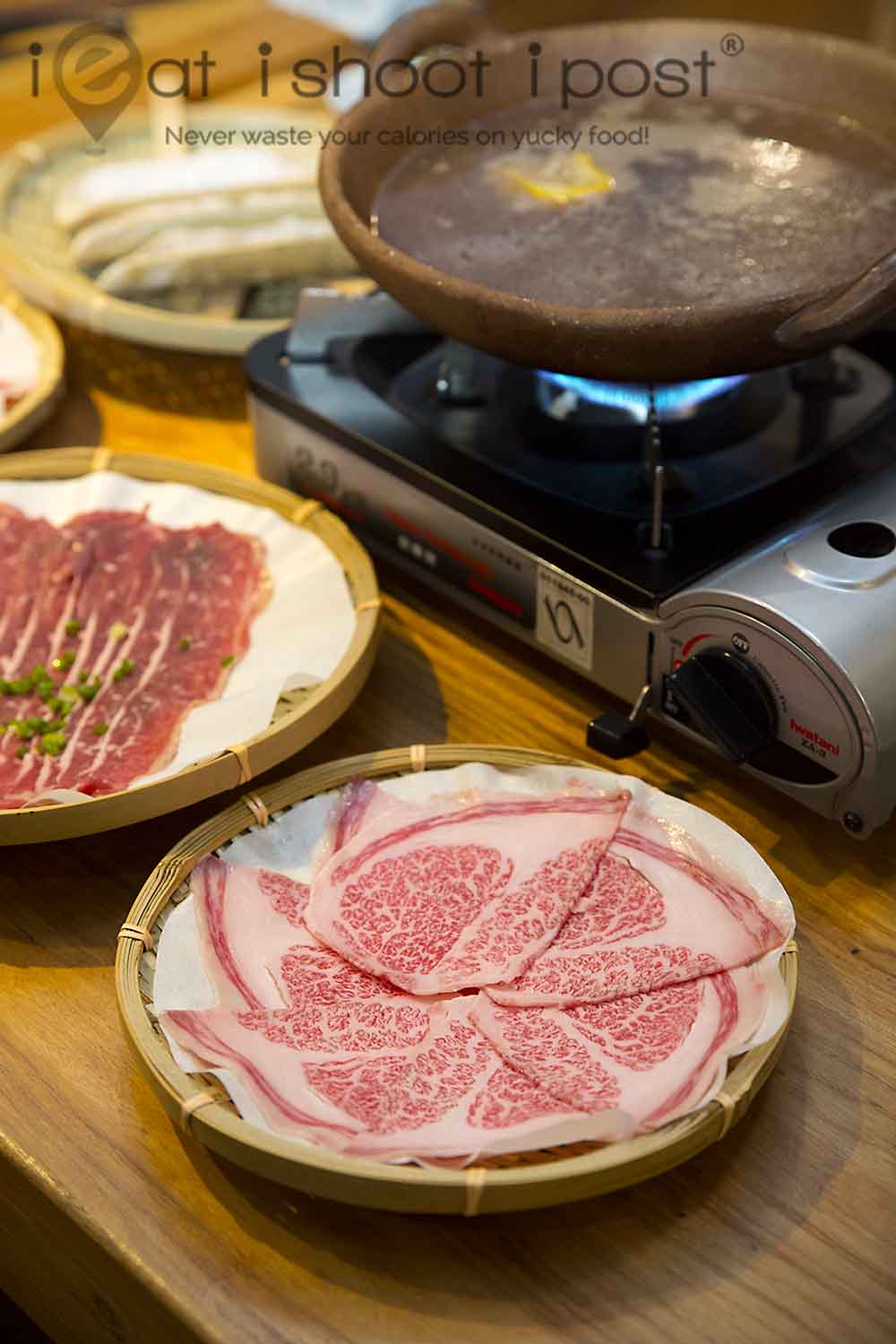 Their yuzu broth is, without a doubt, their winning dish.  It was pleasantly sweet with the distinctive flavour of yuzu and very addictive.  Owner, Andy, told me that he fell in love with it after tasting it at a restaurant in Kyoto and that set him on the journey which eventually led to the opening of the restaurant last year.
The broth is made by simmering chicken bones for six hours before yuzu was added to give the soup its unique citrussy fragrance and zing.  Since the yuzu is the star of the show, the owners have spared no expense in importing the highest grade yuzu aka "Kito Yuzu" from Tokushima prefecture to make everything from the broth to drinks and dessert.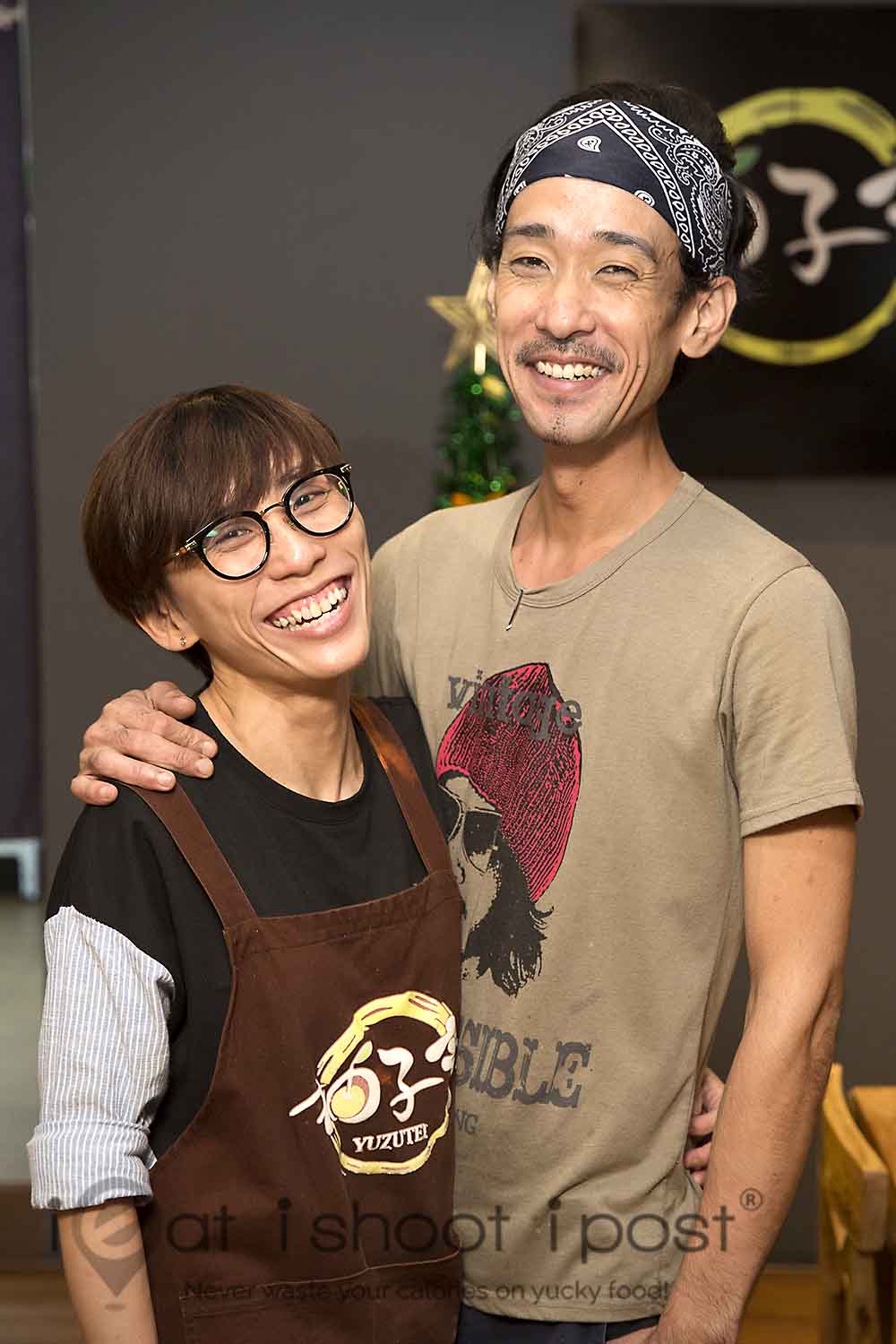 What's also surprising is that the place is run by a Singaporean couple who have no experience in Japanese food prior to opening the restaurant! From the way the food was presented and tasted, you would have thought they had employed a Japanese chef in the kitchen!  Andy is, however, no stranger to the kitchen, having spent over 30 years helping his parents at their hawker stall.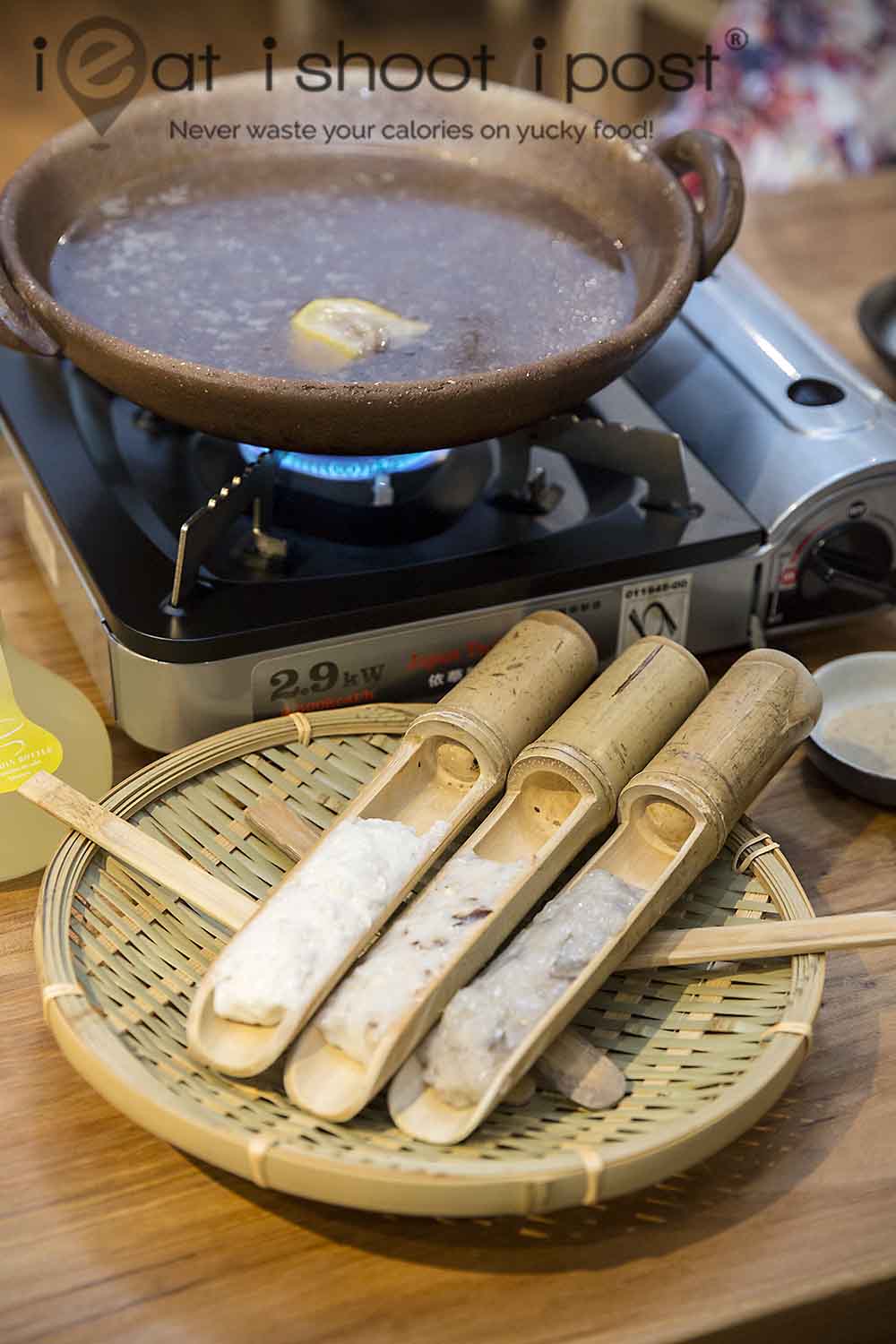 The quality of the meat is very good here.  Both the beef and pork are from Japan and they buy it in blocks and slice it themselves.  Their sets also come with house made prawn, sotong and meat paste which are also very good and well worth ordering.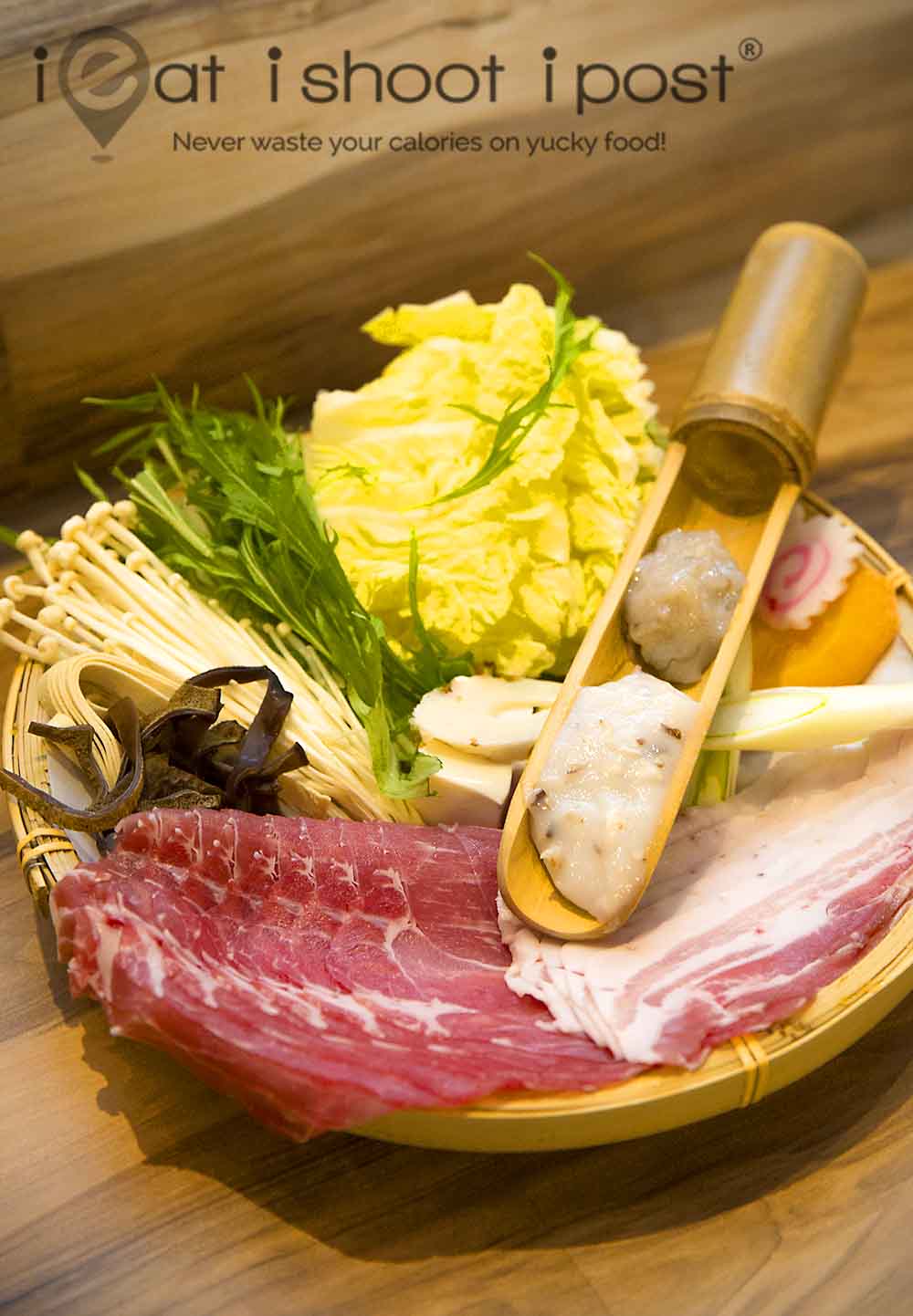 For shabu shabu, you can either choose from the Japanese pork set $26 or the Japanse wagyu set which uses Hokkaido snow beef for $53.  Both sets come with vegetables and prawn/sotong paste.  4.5/5. Their yuzu shake is also very good and makes a nice complement to the meal.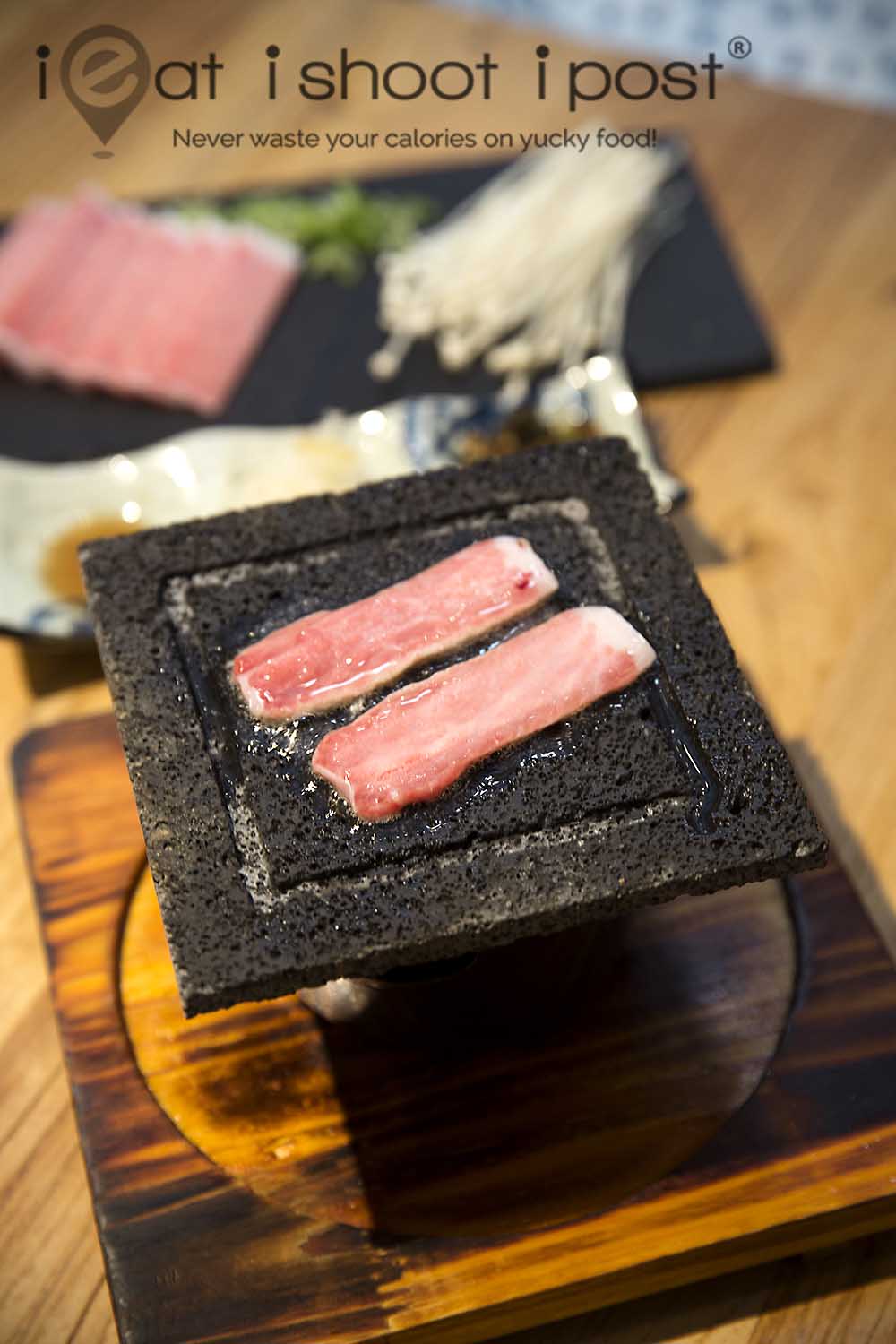 Aside from shabu shabu they also have other things like hot stone beef/tuna which was a quaint idea but the stone was too small and didn't quite store enough heat to cook the meat properly.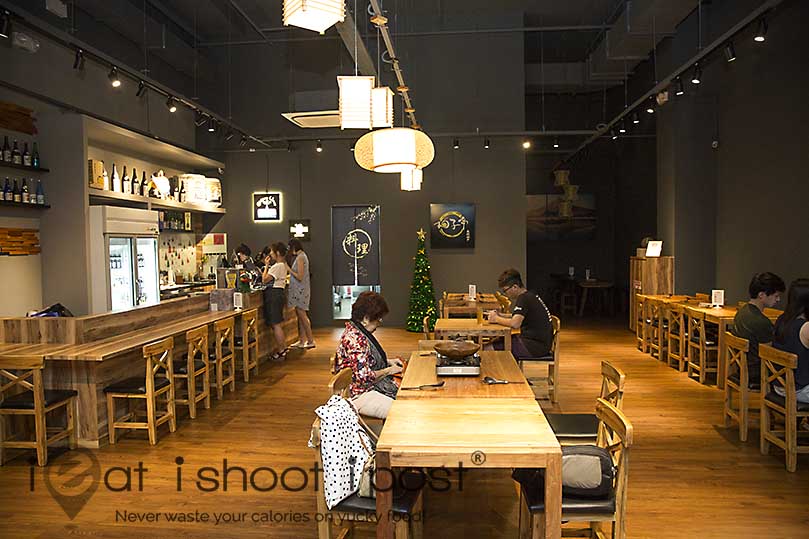 Conclusion
If you love shabu shabu, this is another restaurant that you can add to your list.  My Japanese friend who works as a high end sushi chef visited it after my post on Facebook and gave it his thumbs up which is quite an achievement for a Singaporean run Japanese restaurant!