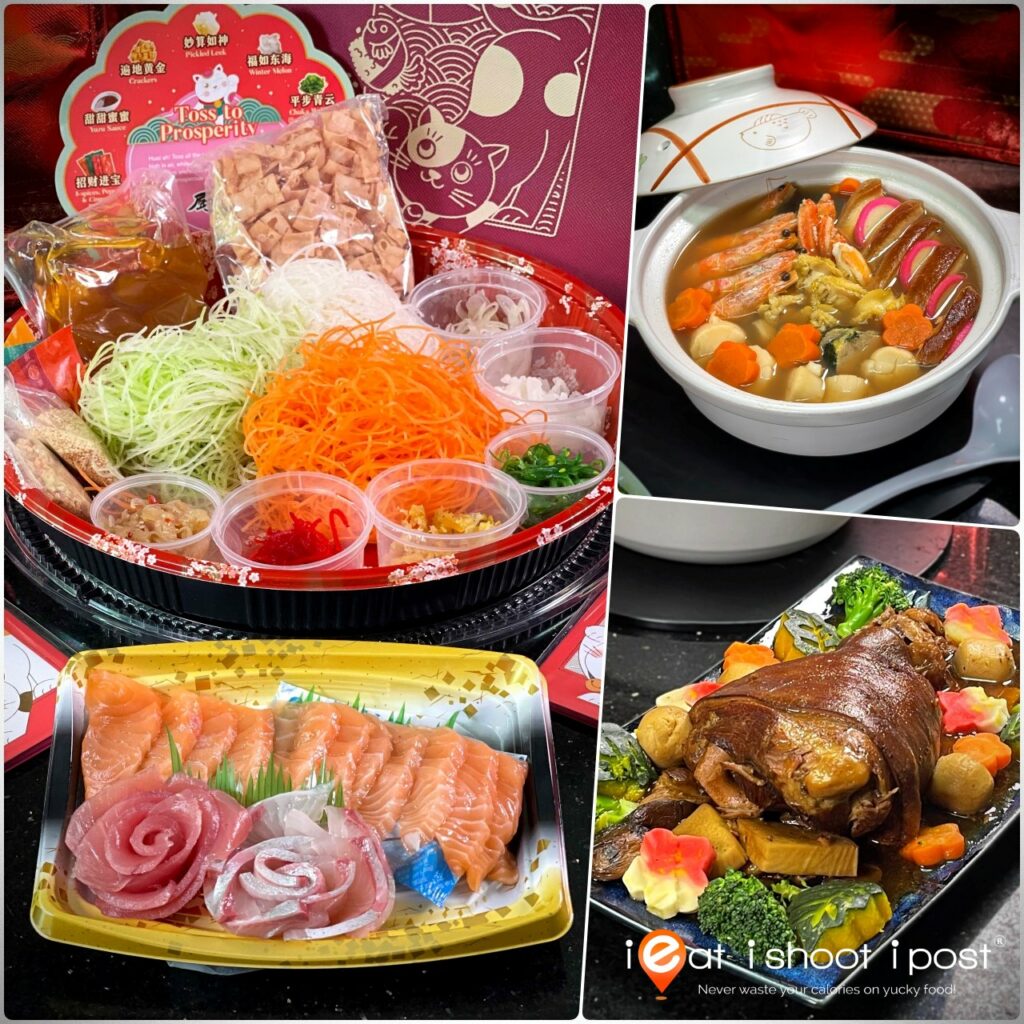 Preparing for that big CNY meal can be an onerous task! So, if you've found yourself quite undone by the fact that you only have 1 weekend to CNY, why not relieve yourself of some of the stress by ordering items from the Kuriya Japanese Market CNY catalogue? They have added some Japanese touches to CNY staples like Yu Sheng, Pen Cai and Bak Kwa that would make your CNY meal a little more special than previous years!
All the cooked dishes come conveniently vacuum sealed in a Sous vide bag and just need to be steamed or boiled to be reheated. Each comes in its own cooler bag which can be reused for your supermarket runs.
Sashimi Yuzu Yu Sheng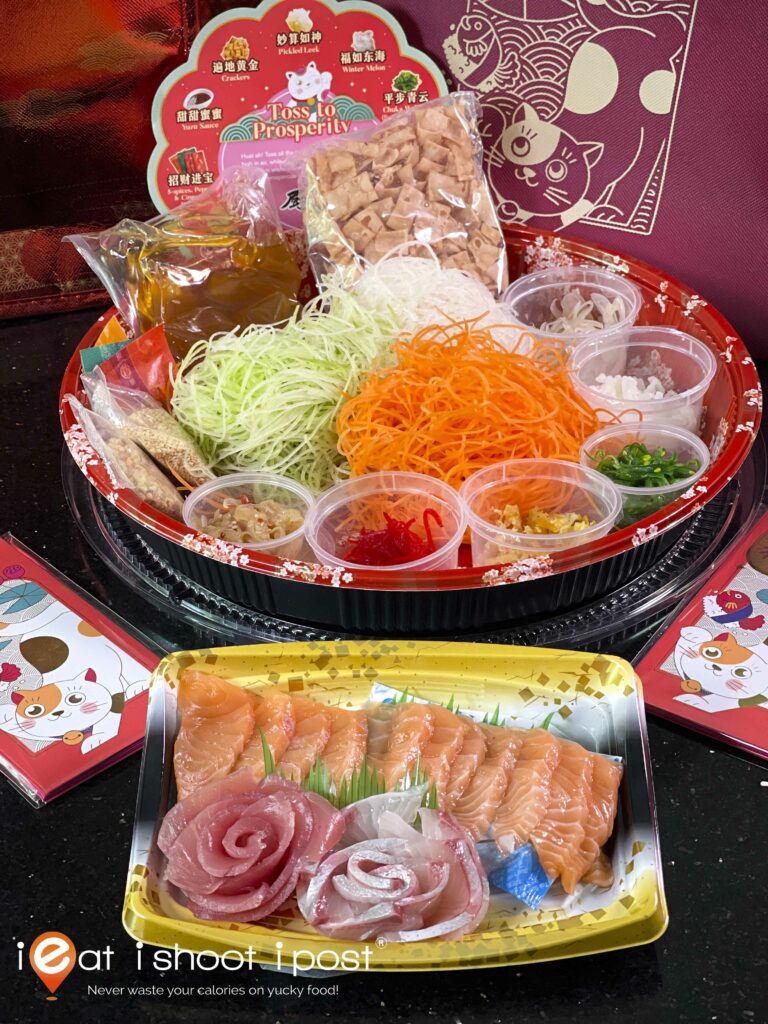 What better place to order your Yu Sheng (lit raw fish) than Kuriya Japanese Market which specializes in bringing in fresh sashimi grade fish like Salmon, Maguro and Kanpachi. It may be timely to recall the history of Yu Sheng and be proud of the fact that this is a dish that's invented here in Singapore. Today, there are many different versions of this festive raw fish salad and Kuriya's Japanese version sees the addition of the citrusy yuzu flavour in the sauce and Wakame seaweed in the salad.
Each set comes complete with a little instruction sheet with all the "blessings" that you should say when adding each ingredient! Don't worry, they are in Chinese, not Japanese!
Citi Cards Promo: Get a $5 return voucher with every Abundance/Blessings Yu Sheng purchased and charged to a Citi Card (valid for in-store orders only), until 5 February 2023, while stocks last. Find out more here.
Free limited edition red packets with every purchase of Yu Sheng, while stocks last.
Japanese Treasure Pot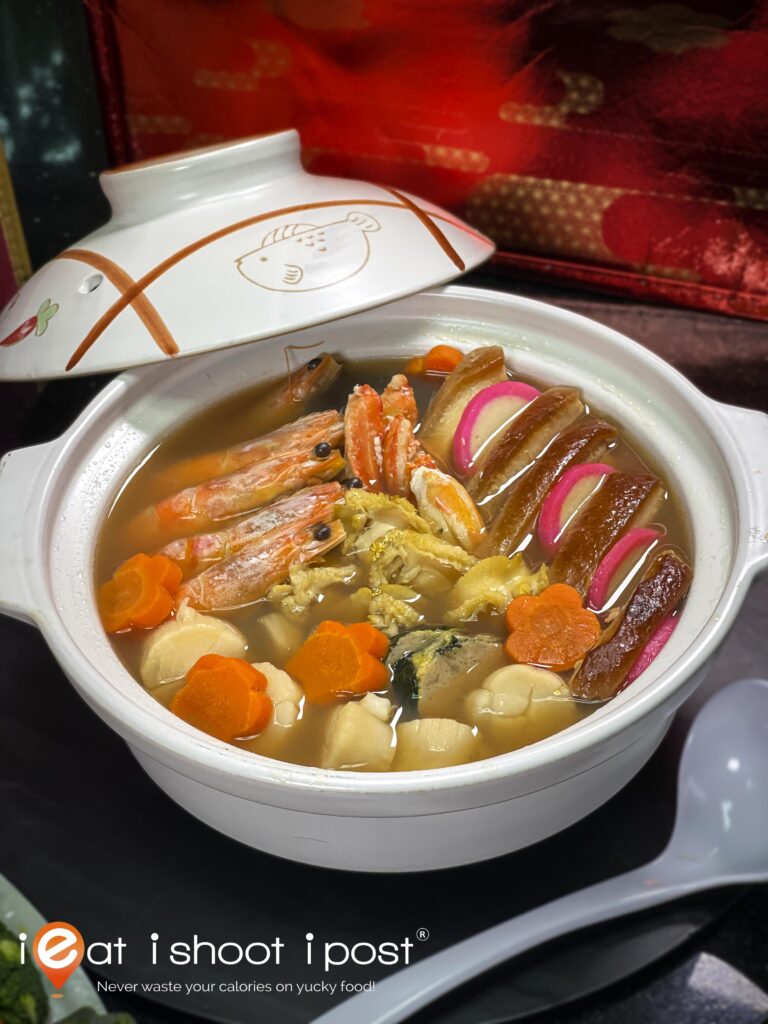 With the popularity of PenCai in the last two decades, no self-respecting CNY catalogue will be without a version of it. Kuriya's take on the Pen Cai is a Japanese Treasure Pot of all the "Ho Liao" (good stuff) like whole abalone, sashimi-grade scallops, snow crab legs, prawns, braised pork, shiitake mushrooms, kamaboko (Japanese fishcake) and house-made chicken roulade. I really like the super soft cabbage that's been braised in the superior stock which is sweet and rich with all the flavours of the different "treasures". And for a bit of opulence for the New Year, you get some gold leaf on top as well! $218 nett is good for 4-5pax.
They also have a smaller version – Petite Treasure Pot ($39.60 nett, good for 2 pax) with baby abalone, scallop, Kanibu crab leg, prawn, kamaboko, shiitake mushroom, carrot and cabbage in the same superior stock.
Arima Sansho Pork Knuckle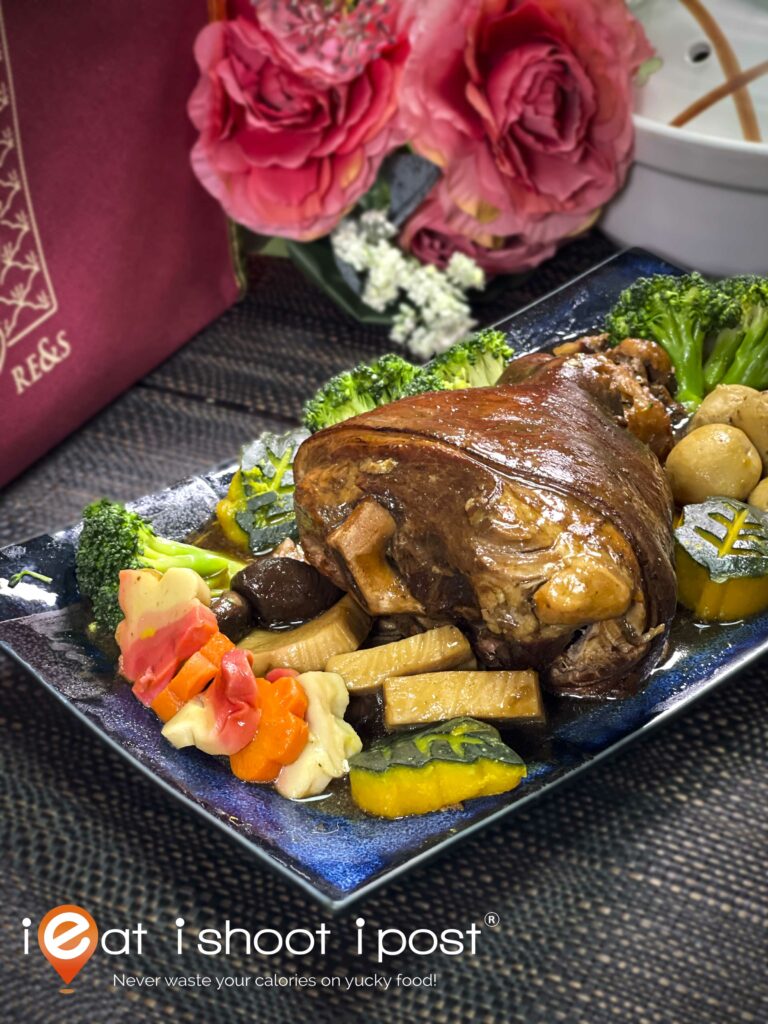 Their Pork Knuckle ($68 nett) is a whole front hock (700g before cooking) that's been braised in their special Japanese Arima Sanso sauce. It is a sauce made using the seeds of the Sanso pepper, which is savory with a light peppery kick. The meat is soft and tender with the flavour of the braising sauce penetrating to the bone. The dish comes with Japanese taro balls, shiitake mushrooms, broccoli, namafu (Japanese gluten), tofu, carrots and pumpkin that's been cut into pretty leaf and flowers shapes.
Japanese Premium Bak Kwa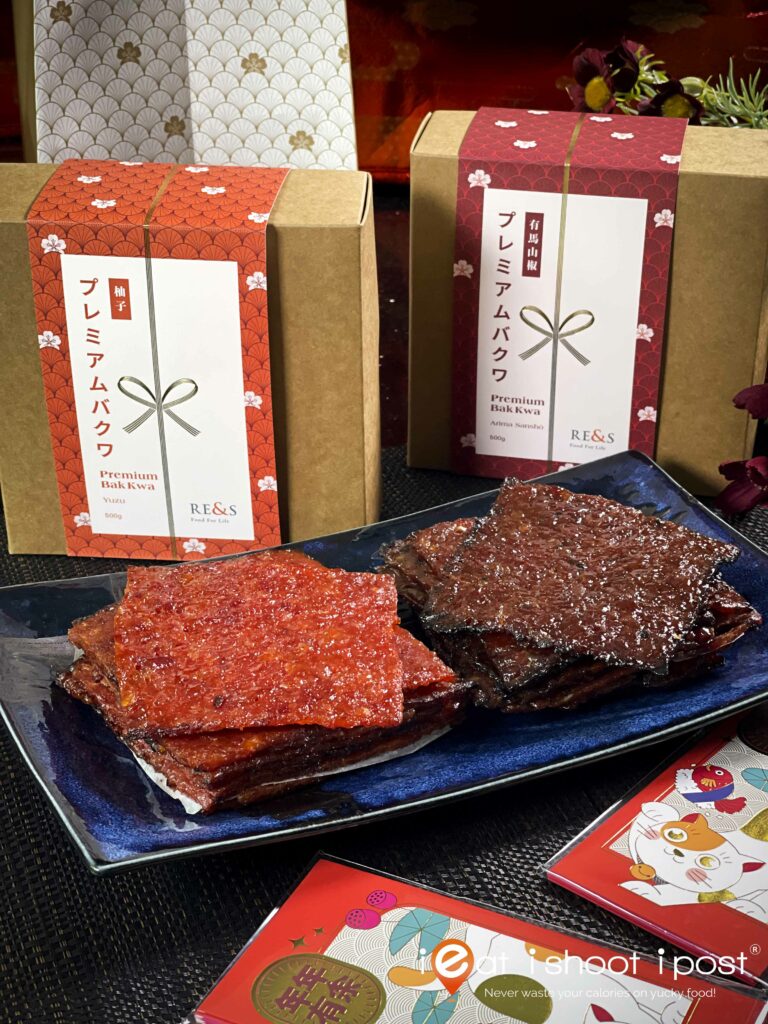 RE&S has taken both their Yuzu and Arima Sansho sauces to create two Japanese flavoured Bak Kwa, made using Brazilian shoulder pork meat and grilled over bincho-tan. This is the first time RE&S is offering Bak Kwa on their menu. The flavours are pretty unique and may be an acquired taste for some. Do grill your sweet meats for a bit in the oven (toaster) before consumption for best experience.
The Bak Kwa ($46.80 for 500g per flavour) comes in a rustic Japanese gift box which is quite nice and worth mentioning.
Where to purchase
Check here for the full listing of their CNY offerings, which are available at any of their 11 outlets across the island like at NEX or Great World. Take note that some items may require 3-days advanced ordering.
Have a blessed Lunar New Year ahead!
This post is written in partnership with RE&S