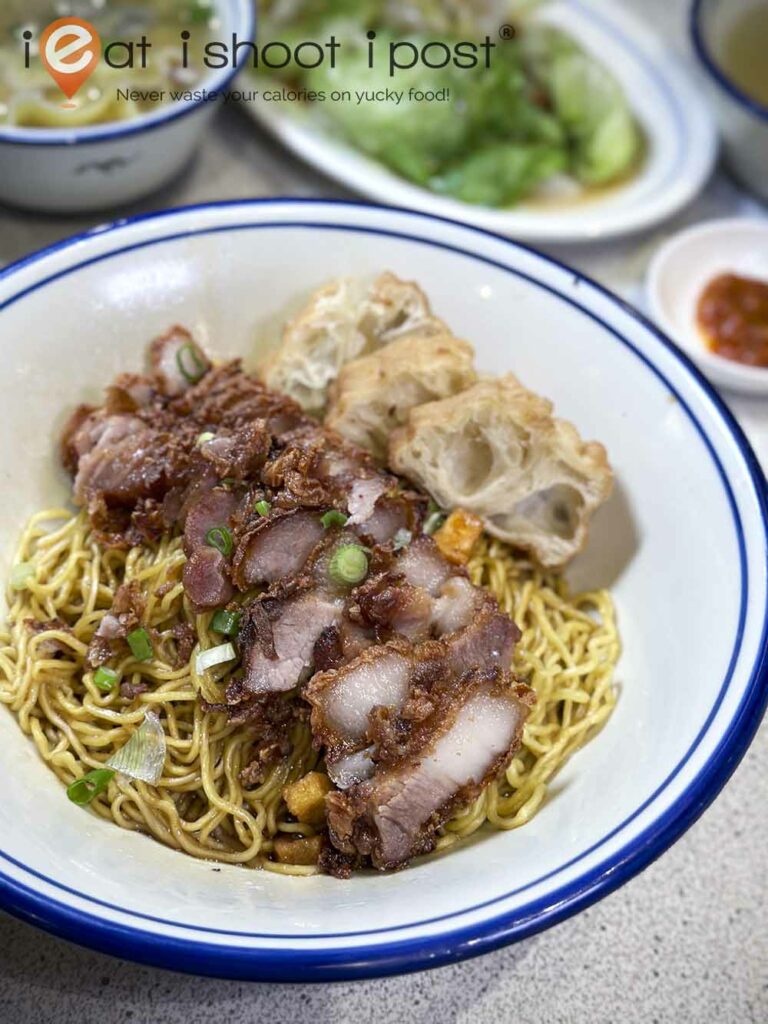 Introduction: Hakka Zhar Yoke
Hakka Zhar Yoke (fried pork) is one of the best recipes ever created for pork! I have said it before, but every time I eat Hakka Zhar Yoke, I feel the need to say it again! I have made this dish at home on a number of occasions. It is one of those dishes which my daughter would specifically request, especially during exam periods. (Here's the recipe)
The other reason I was so interested in this dish is that I made a few trips to Sandakan a few years back, as part of our school-building project with Goducate. I remembered eating the dish from the heritage stall in the wet market! At the time, I told myself that someone must start selling it in Singapore!
So, when I found out that two fine dining chefs had teamed up to serve this dish at Food Republic Wisma Atria Food Atrium, it didn't take me too long to make a trip down to check it out!
80 year old heritage from Sandakan
The stall is opened by David Lee and Ace Tan, who met as fellow chefs at the now-defunct, Pollen. The two became fast friends and they went on to open Restaurant Ards together in 2017. The restaurant served Mod-Asian cuisine which applies fine-dining techniques to traditional Asian flavors. It did very well initially but due to disagreements between business partners, it had to shut prematurely.
As fate would have it, the closure forced David to return home to Sandakan where he opened a small stall selling his grandfather's fried pork kway teow dish. The small stall did so well that it soon expanded to a standalone eatery which now boasts several branches in Kota Kinabalu and Kuala Lumpur. David soon teamed up with Ace again to open the first Ah Yen stall at Wisma Atria.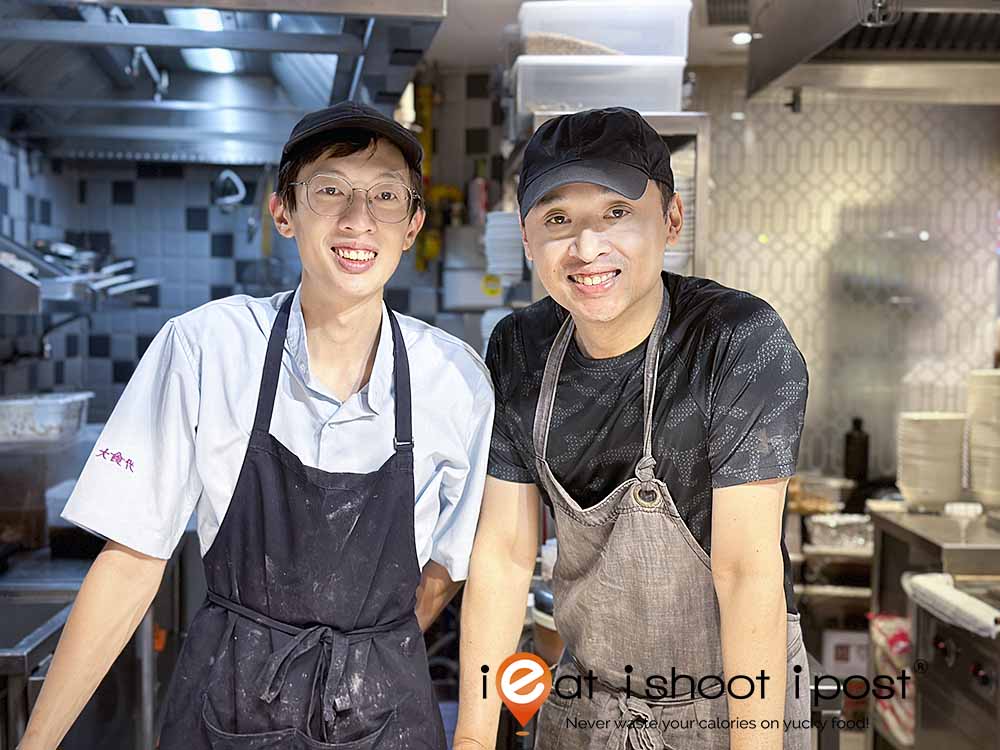 The stall at Food Republic is one of those hybrid stalls which is more than a simple stall, but less than a full-fledged restaurant. It has its own designated eating space and also has a quota for foreign workers just like a restaurant but at a lower rental. The pair had initially wanted to open a standalone eatery, but soon opted for the Food Republic concept as it was less risky but still enabled them to test out the concept in Singapore first.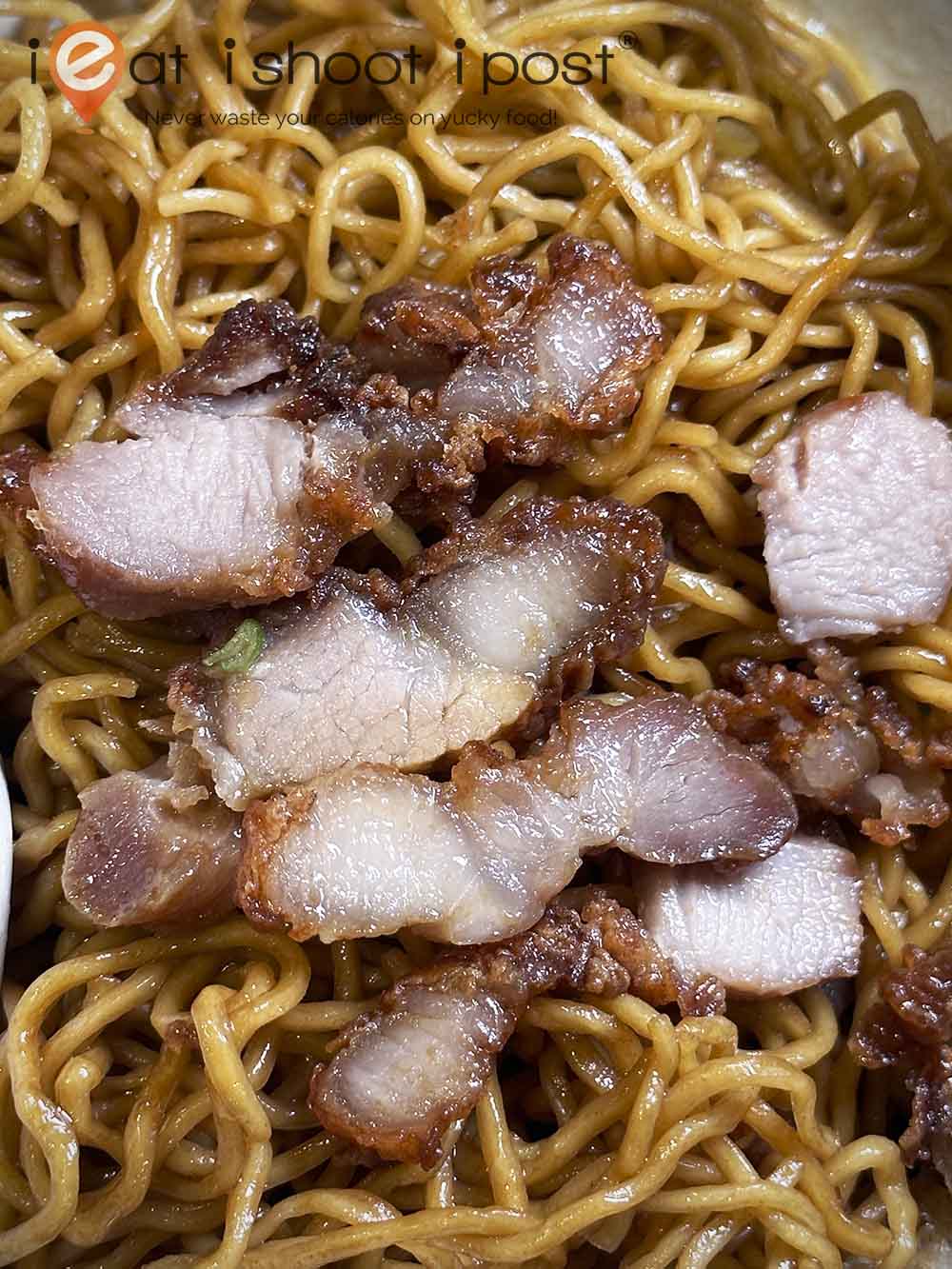 Secret Recipe = Super Delicious Pork!
The fried pork lived up to expectations. It is as addictive as I expected it to be. The two fine-dining chefs had taken the 80-year-old recipe and refined it. The tasty pork cutlets are made using fresh pork from Sarawak and a specially sourced brand of Shanghai Red Bean Curd. After marinating overnight, they are then dusted with a blend of glutinous rice flour and plain flour and deep fried till it develops that crispy, reddish-brown crust.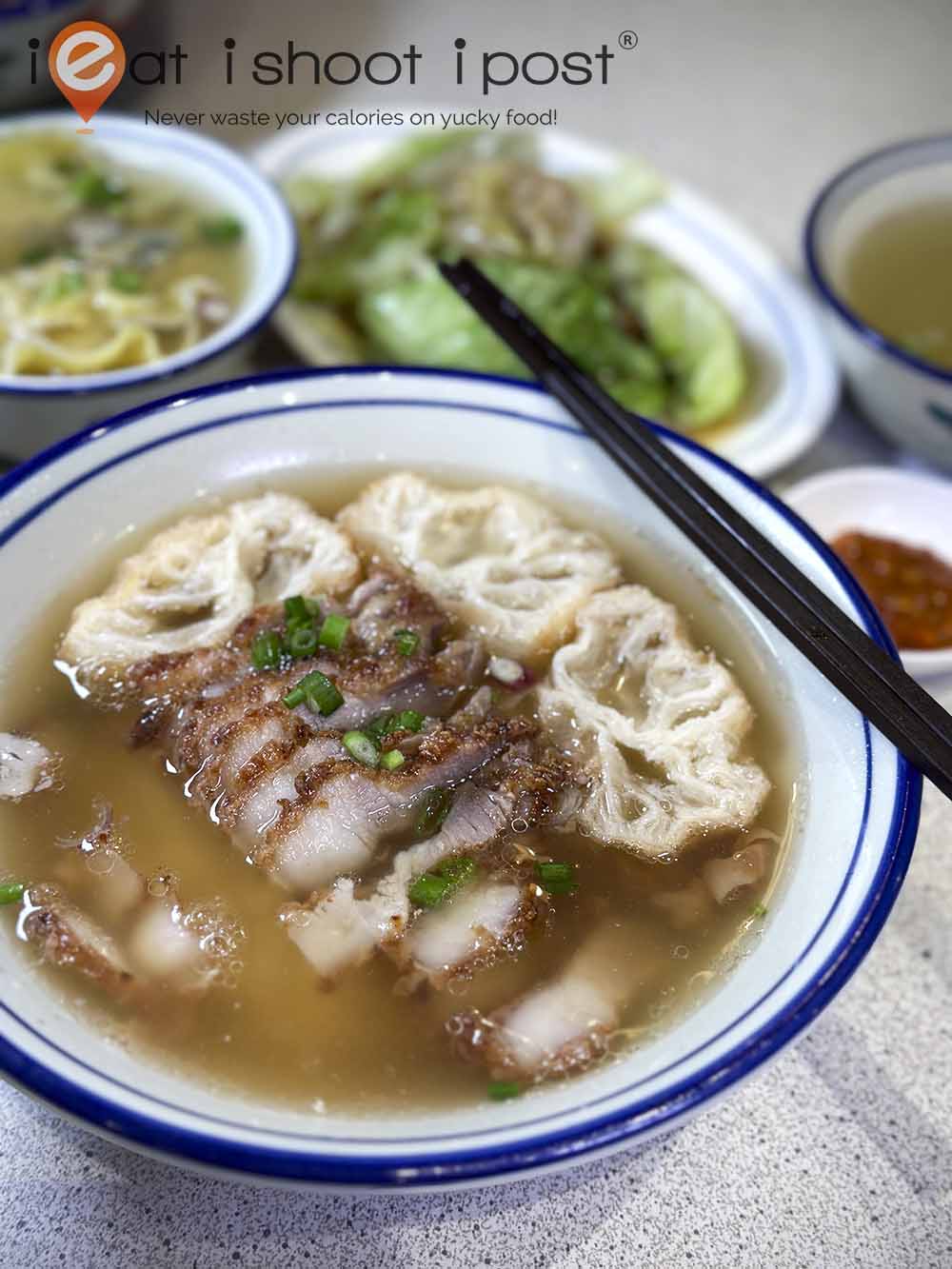 What to order
They offer a few ways of eating the fried pork. You can have it with kway teow or egg noodles, soup or dry. We recommend ordering the kway teow soup with crispy pork with an additional serving of fried pork as a side dish. That way, you get to enjoy the lovely soup, which is made with boiling pork bones (they specially use the backbone for more flavour) and dried seafood, like squid and ikan bilis.
The soup is further enhanced when the fried pork is added to it, giving the sweetness an extra level of umami. Unfortunately, when the pork is served in the soup, it loses its crispy, addictive crust. That is why we recommend you order an extra serving of fried pork! That way, you really get to enjoy the best of what the stall has to offer! 4.5/5
Such stalls are really the future of our hawker food. When fine dining chefs apply their culinary expertise to local dishes, they can really bring it to the next level. Their training also helps standardise kitchen processes so that the quality of the food is maintained even when they are not around. This is sorely missing in many of our local food franchises and as a result, we often see mediocre food being served from established brand names. It's a very sad trend which I hope will be reversed as more of our locally trained western chefs decide to apply their skills to local cuisine!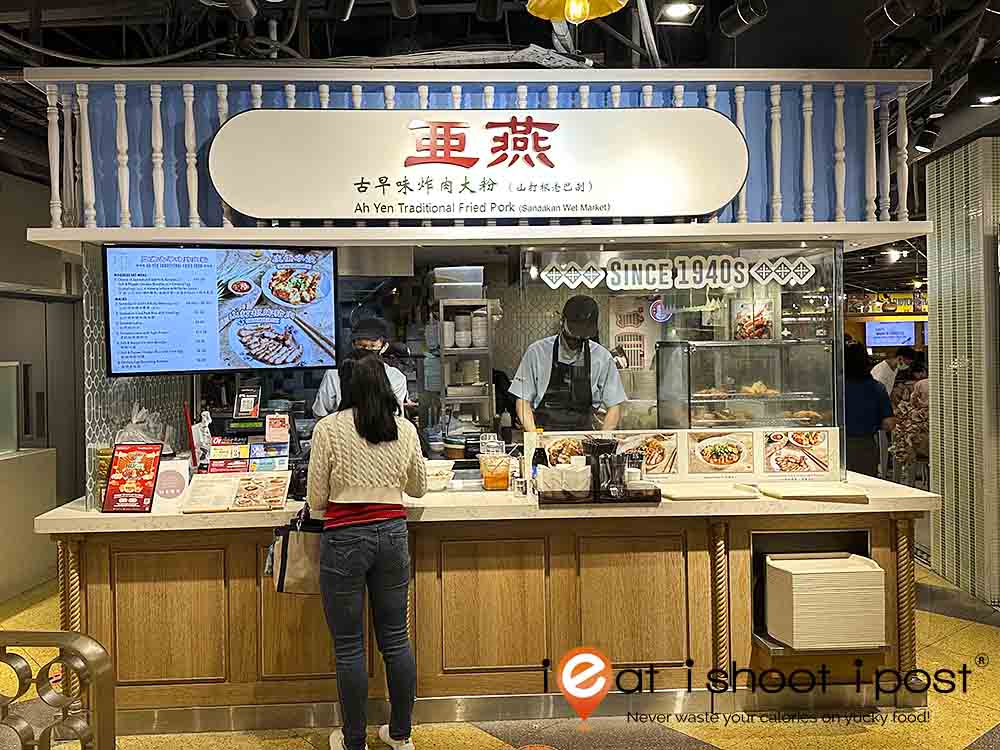 Conclusion
Hakka fried pork is one of the best recipes ever created for pork. See, I said it again! Try Ah Yen for yourself and see if you agree!