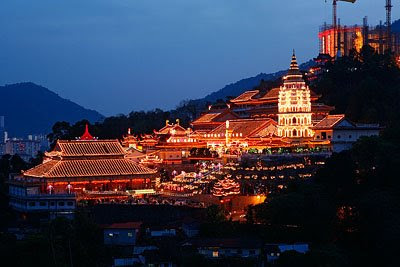 Alright, so many people say Penang food is so good that we have to go find out for ourselves! So if you have always heard that Penang Char Kway Teow is so much better than Singapore's and want to experience it for yourself, do join us for our photography tour of Penang!

This tour will be of most interest to those who like to shoot and eat. It will be led by Jino Lee, Canon's professional photographer and Penang boy. Special arrangements have been made so that there will be photo opportunities which would otherwise elude the casual tourist. And of course, Food, Food, Food. I am looking forward to blogging some of the great eats in Penang as recommended by Jino as well as our resident Penang food expert, Damien.
For those who are toying with the idea of getting a DSLR, this might be a good opportunity for you to try before you buy. Canon will provide Canon 400Ds for readers who want to spend a few days trying out a DSLR! It would be a great opportunity to learn some basic photography techniques as well!
For more details and registration, please check out the Canon website here
Date: Feb 1-4, 2009
Cost: $880* or $550 without air tickets
Closing Date: 24 Dec 2008
Limited to 18 pax
*We will be staying at 5 star accomodation and the price includes photography tutorials and tour arrangement fees. Food not included.
NB: It is not necessary to own a Canon camera. Any camera will do, but you will get the most out of the trip if you are using a DSLR.