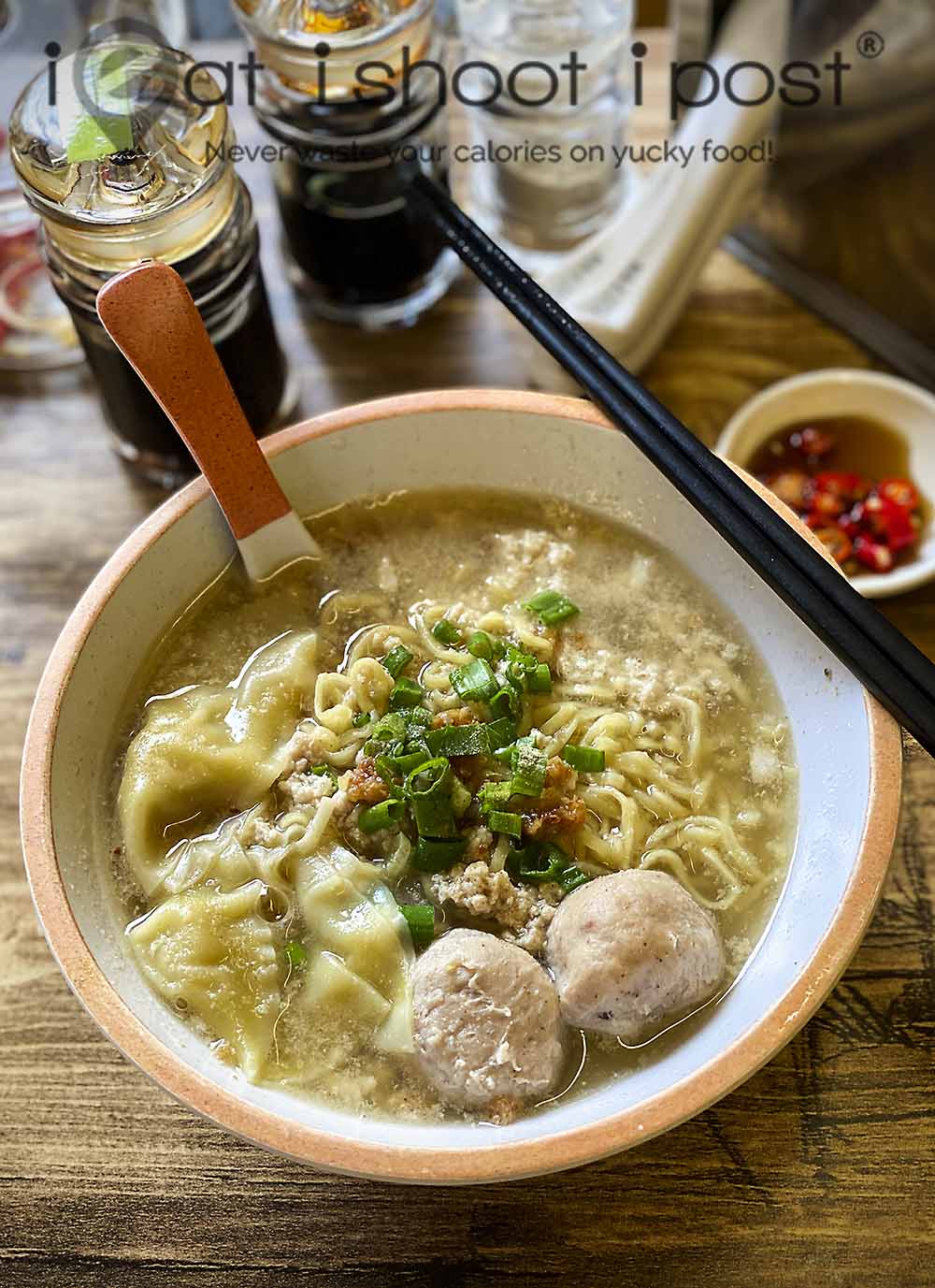 Bedok has its own style of Bak Chor Mee, just like Katong has its own style of Laksa.   When you mention "Bedok Bak Chor Mee", what immediately comes to mind is a bowl of noodle submerged in a robust soup thick with minced pork.  The most well known stalls are the ones at Blk 85 Fengshan food centre and 58 Minced Meat Noodles.
So, when I walked passed this newly opened eatery in Boat Quay which calls itself "Bedok Bak Chor Mee" I naturally wondered which stall they were associated with.  To my  surprised, they turn out to be a brand new start up by businessmen who had grown up eating Bedok style bak chor mee.
Given that their lack of heritage, the soup turned out to be surprisingly good!  It was sweet and robust — as good as those at the more famous stalls! The minced pork was fresh and well seasoned and the noodles were not overcooked. The handmade giao (dumplings) and pork balls were good but could be better.   Still, it was a bowl of Bedok style bak chor mee soup that was worth going back for. 4.25/5
NB:  If you like things spicy, a few slices of chilli padi mixed into the soup will give it a whole different character!
Their dry version was also surprisingly good.  They do theirs a little differently and fry the minced pork instead of just blanching it in water. So the flavour of the noodles is actually more substantial than your normal bowl of bak chor mee.  A dash of black vinegar will really give it a bit of punch.  4.25/5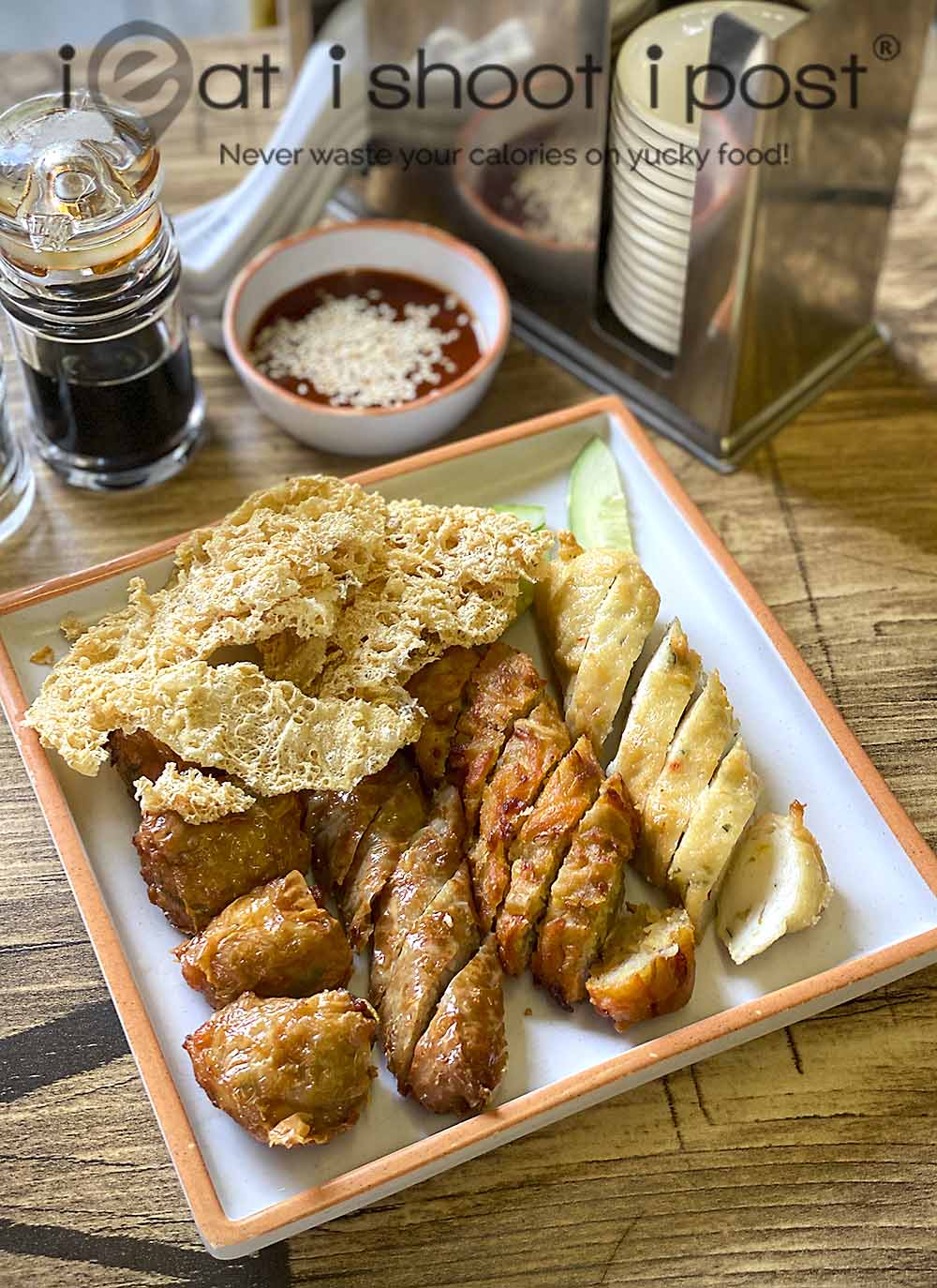 Aside from bak chor mee, you can also order Ngor Hiang as an extra side dish.  They don't make their own, but the Ngor Hiang is one of the better factory made ones and is a nice accompaniment to the noodles. 4/5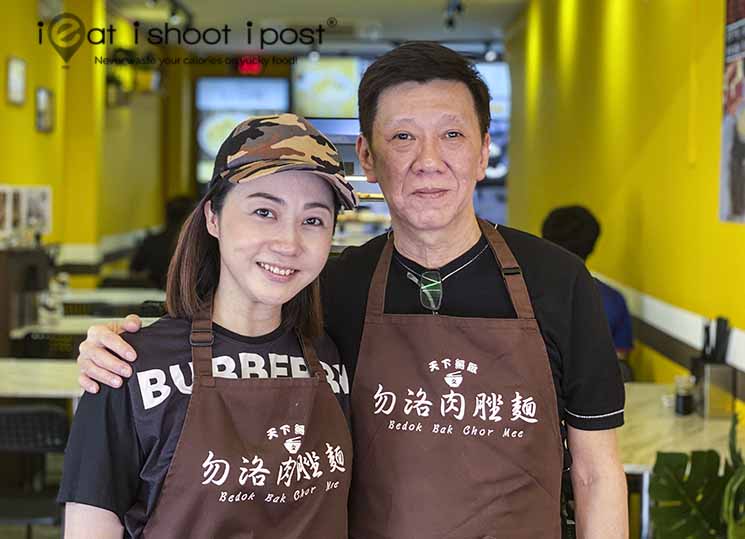 Conclusion
The quality of the bak chor mee soup at this new startup just goes to show that you really don't need a strong heritage to make a good hawker dish!
Islandwide delivery available here:  http://bit.ly/orderbedokbcm