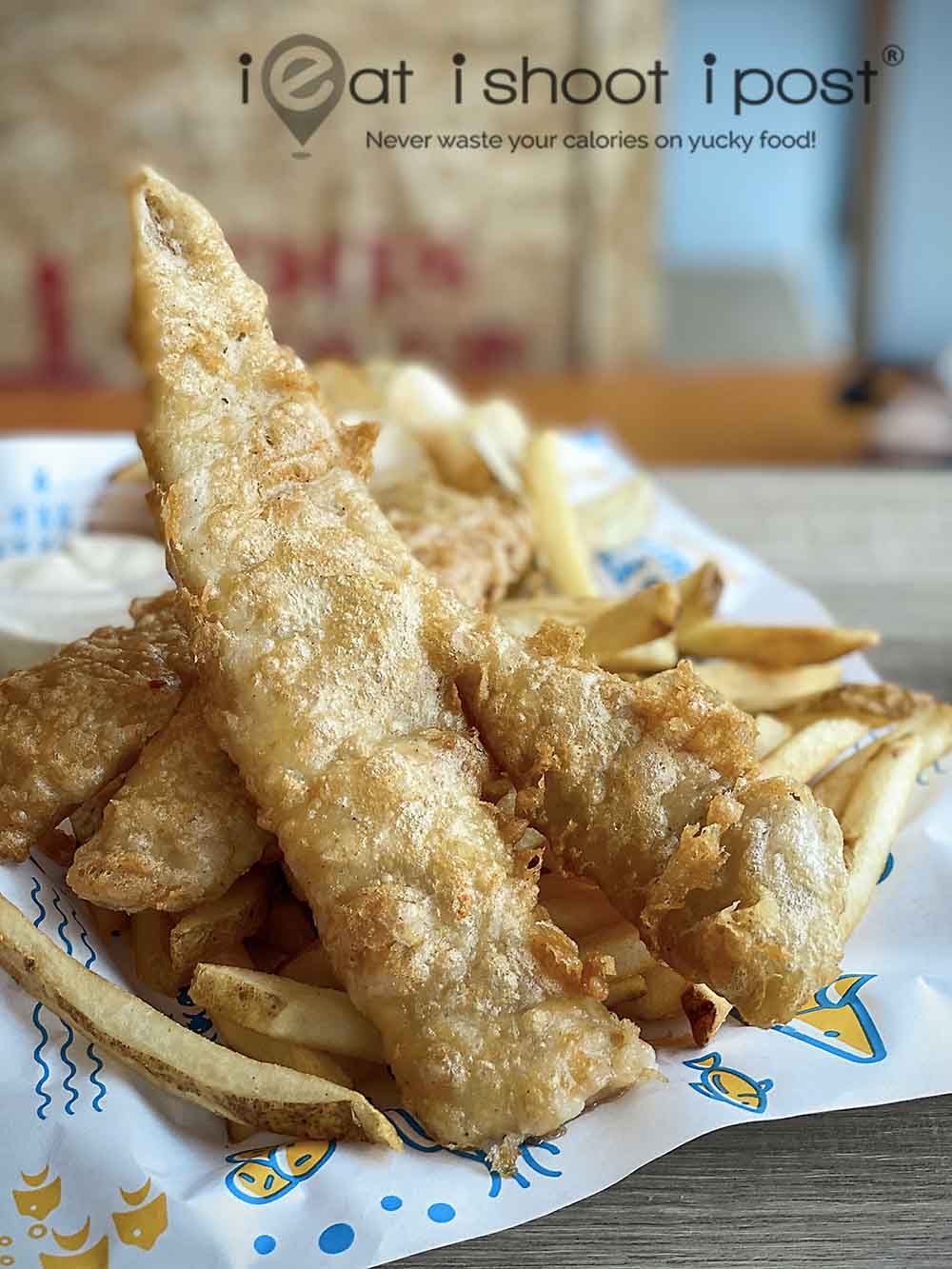 My romance with Fish and Chips was kindled at a very young age while reading Enid Blyton's Famous Five novels. In those days, Fish and Chip weren't as readily available as they are now, and so I had to imagine what a meal of battered Cod, Haddock or Plaice and freshly fried chips wrapped in newspaper would taste like.  The closest thing that I had to Fish and Chip in those days were Birdseye fish fingers and limp home made potato chips!
Nowadays Fish and Chip (F&C) are more readily available.  You can find it anywhere from coffeeshops to fast food restaurants. But, you'd still be hard pressed to find a F&C shop that offers a good selection of fish!  Most places use the very common "Dory" which is a farmed Vietnamese catfish which also goes by other fancy names like "Bocourti", "Basa" and "Sutchi".    The fish is versatile as doesn't have much a distinct flavour and it is widely used simply because it is cheap.
So when Big Fish Small Fish (BFSF) approached us last year to help them, I saw it as an opportunity to create a decent F&C place to go whenever I had the craving.  At the time, they were still serving Fish and Crisps which were thin sliced potatoes that they made fresh at the restaurant.  They had tried to differentiate themselves by offering crisps instead of chips, but that wasn't what I wanted.  What I wanted was a nice piece of battered fish and thick cut potato chips.  What did attract me to BFSF was the fact that they offered a selection of different fish to choose from.  That, to me was very promising!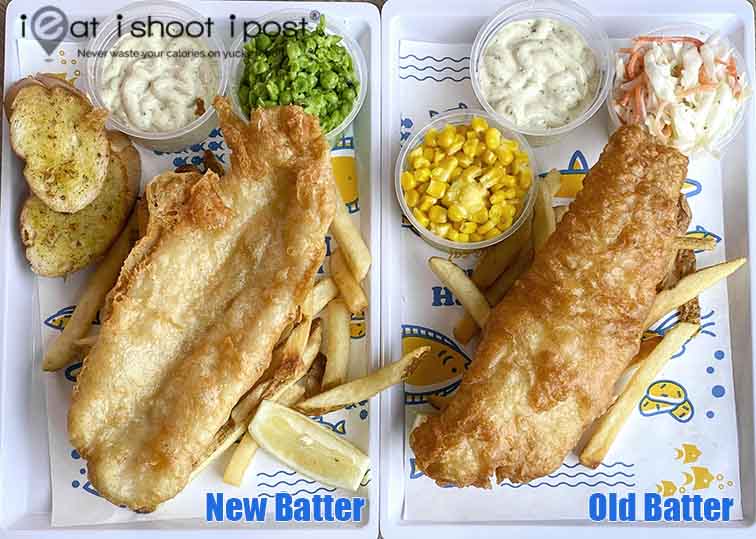 The bosses were opened to doing a menu makeover.  So I suggested a few things:
1. The batter needed to be lighter and less oily
2. Option for chips
3. Side dishes
4. Serve with tartare sauce
5. Overhaul of the menu to make it easier to order
I am glad to report that they did some R&D and have completely changed the batter such that it is now lighter and crispier!  The new batter also remains crispy longer!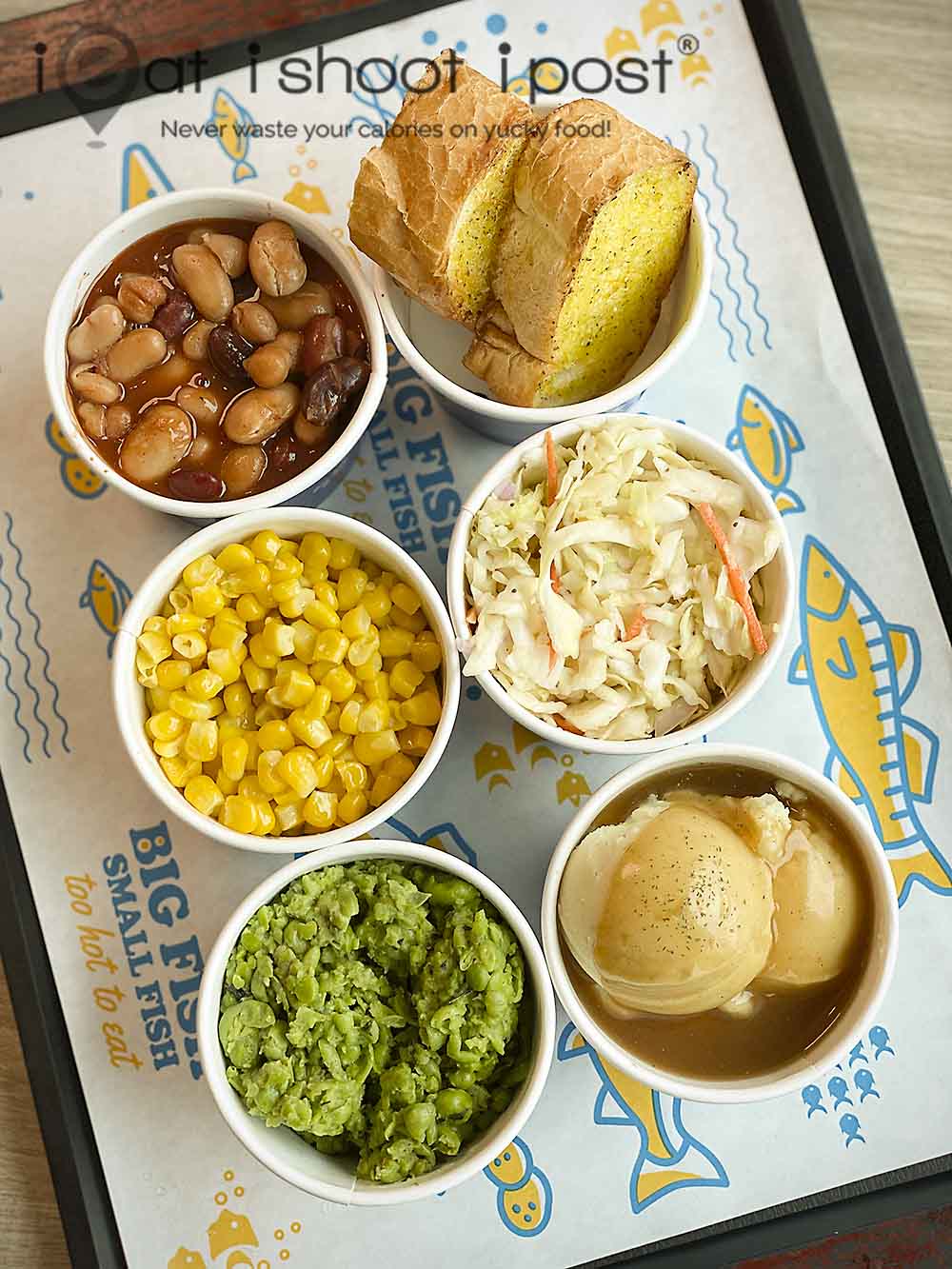 The F&C sets now come with two sides.  Minted mushy peas is a classic British favourite to go with fish and chips. They also make their tartare sauce in house which goes very well with the F&C.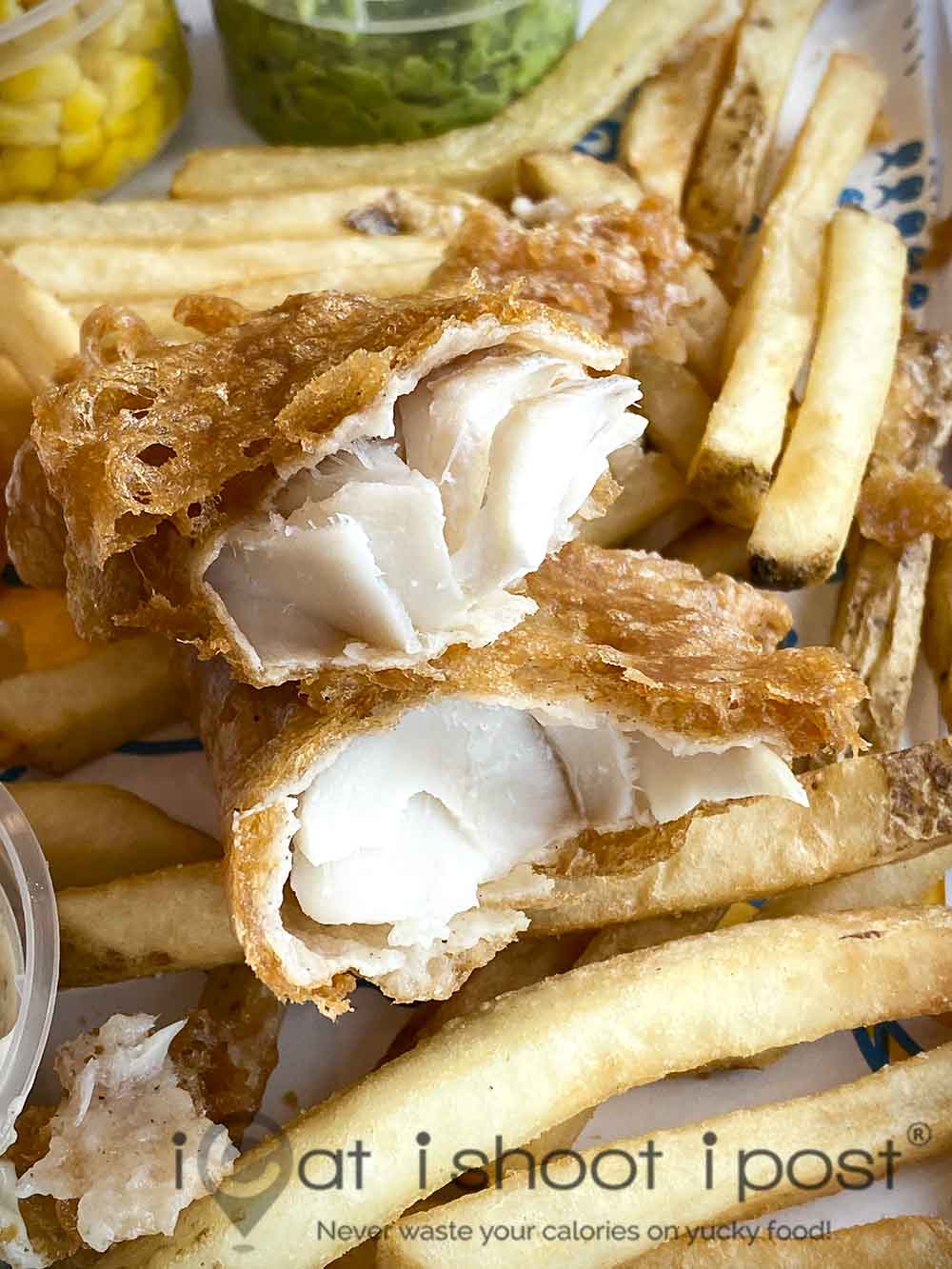 They have 6 different fish you can choose from viz:  Dory, Halibut, Haddock, Asian Seabass, Hoki and Salmon.   My favourite is the Haddock.  This fish is very well suited for F&C as the meat is firm and it flakes very nicely.  It is also one of the fish often mention in the Famous Five novels!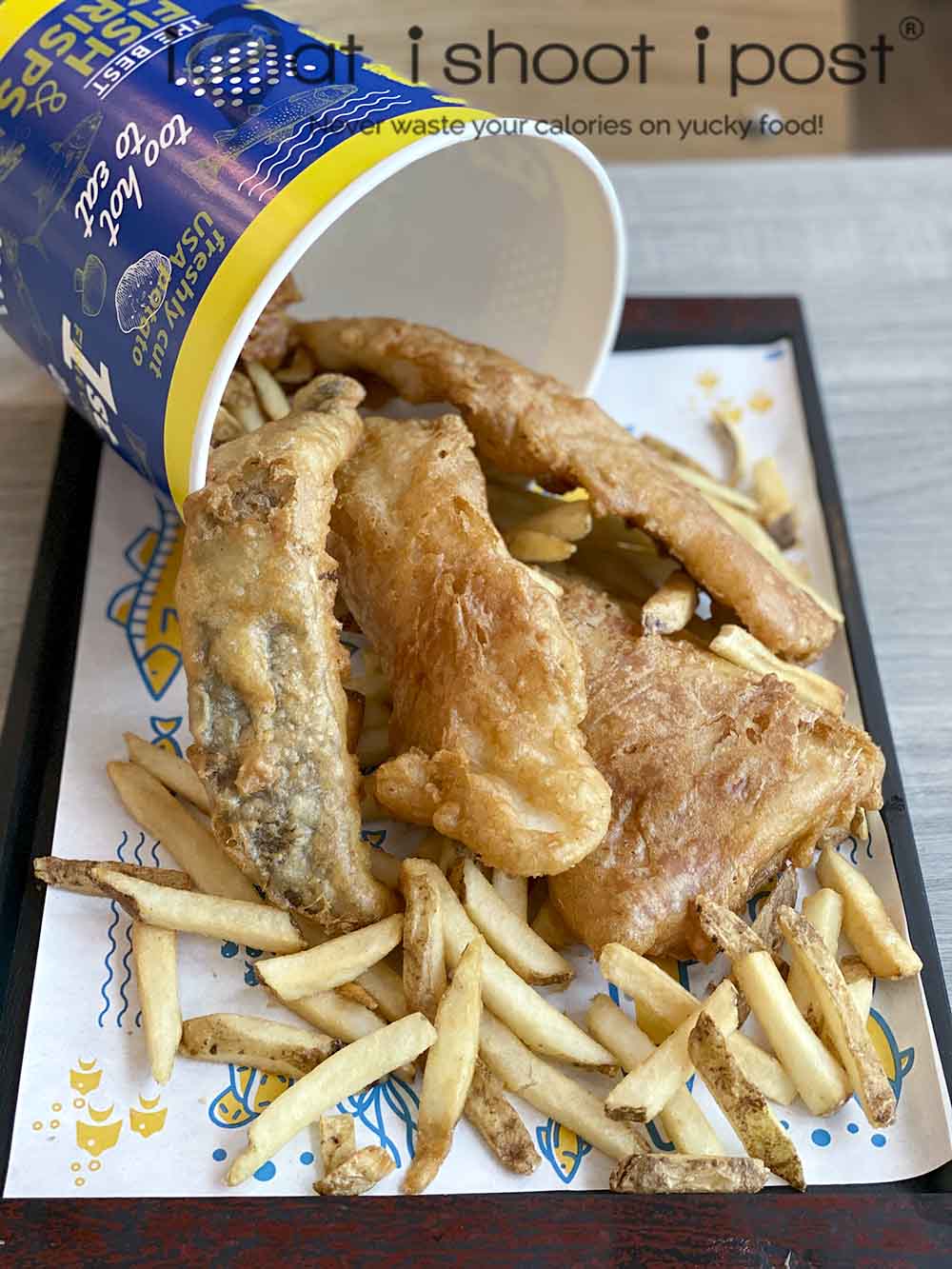 If you don't really know which fish you like and you are with a few friends, you can go for the fisherman sampler and try  a few.  I would suggest Hoki, Halibut and Haddock.  I think the seabass and salmon are better served grilled.
Conclusion

Good place for a decent meal of fish and chips at a reasonable price.  You get a choice of different fish, different potatoes  as well as different dipping sauces!

Disclosure
This article was done in partnership with BFSF