With mien, smart, accidental foodie, iwatch_ueat, fertilefoodie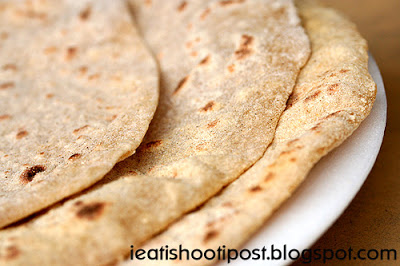 For those who want a taste of a blast from the past, head down to the junction of Norris and Serangoon road and you will find an "ancient" coffeeshop run by a whole bunch of Indian Muslims who look like they've been there since 1944! The shop's specialty are the Chapatis which are still made fresh from flour that is purchased from a flour mill just 2 shops away. You can't get fresher than that!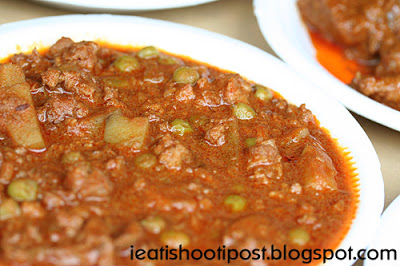 There are many curries here you can choose from to accompany your Chapati. What I really enjoyed was the mutton curry, potato and cauliflower and the mutton keema. 4.25/5 When you are hungry, a few pieces of whole wheat Chapatis with some curry is sure to hit the sweet spot!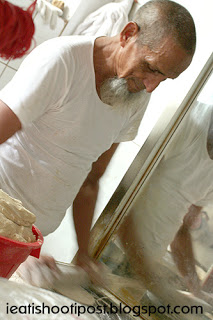 I don't know how long this old man has been doing this. I tried to ask but the situation was like what we Teochews say, Zik Zia Koei Zik Zia Arh (a chicken and a duck). So we were lucky just to be able to eat and pay for the food.
Conclusion Good food and great place to sit and think about what Singapore was like in the good old days.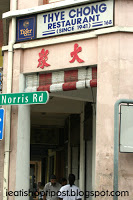 Acknowledgement: Recommended by mien, who has been eating here since he was knee high!